We love Italian food for its simplicity in preparation and yet its complexity in flavors.  So for us who lead hectic lives as part of the work force, a chance to enjoy these meals within our limited lunch breaks or free time is always welcome.  Nothing says comfort than something warm, meaty, and smothered with cheese.
You can find a lot of these on A Veneto Pizzeria Ristorante's menu.  The restaurant's name uses the inspiration of Veneto, part of northeastern Italy, and which the famous tourist destination of Venice is the capital of.
It's a given that they offer pizza (I usually get a slice of the All Meat kind) so, what we opted for were other unsung heroes from the list:  Baked Ziti with Meatballs (Php305)  and Buffalo Wings (Php170).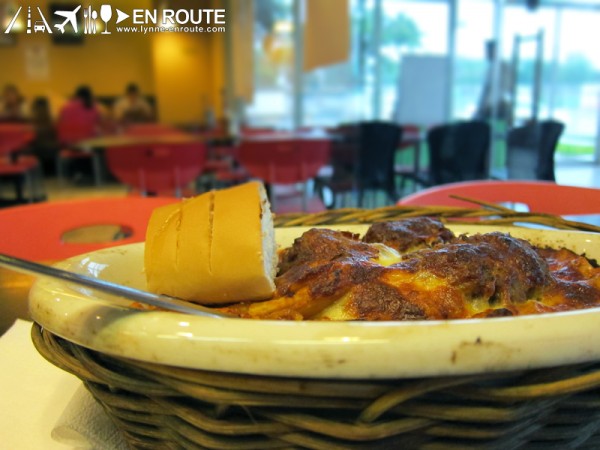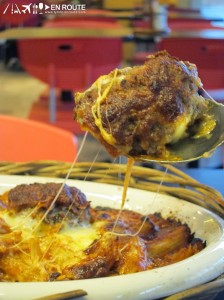 The Baked Ziti is served on a hot dish after around 10 minutes or less with three BIG meatballs.  Coming from our attempts at burger making, we know they used extenders like veggies for them but it wasn't so bad.  The serving size is decent and good enough for sharing and comes with a layer of melted cheese that you'll like.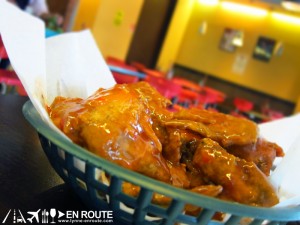 Okay, so we know Buffalo Wings aren't really authentic Italian but they just went well with the pasta. And this was flavored for the Pinoy palette with its tamis-anghang (sweet and spicy) sauce.  The chicken was cooked through and a serving has 6 big pieces for you to dig into.  If we will think of how Buffalo wings are really supposed to taste like, we believe the closest in Manila that we have are those from Sunrise Buckets.  But that afternoon, we were happy with our sweet and spicy remix.
So the next time you find an A Veneto branch nearby, you can give the pastas a shot.  They have several choices for baked ziti alone.  And you have five branches in Metro Manila to choose from.
Quezon City
23 Visayas Ave.
Quezon City, Metro Manila, Philippines

Phone Number
(+63 2) 454-2999

TriNoma Mall
EDSA cor. North Ave.
Quezon City, Metro Manila, Philippines

Phone Number
(+63 2) 901-3561
Makati
Glorietta
Ayala Center
Makati, Metro Manila, Philippines

Phone Number
(+63 2) 818-3090
Pasig
Ground Level, SM Supercenter Pasig, SM Pasig
Frontera Drive and C5, Brgy. Ugong
Pasig, Metro Manila, Philippines

Phone Number
(+63 2) 634-6110
Pasay
SM Mall of Asia
Bay Blvd., Central Business Park, Bay City
Pasay, Metro Manila, Philippines

Phone Number
(+63 2) 556-1947