Here's yet another chicken entry from Bohol. 😀
Sunburst has invaded Bohol!!!  I first tried this in Cebu, where it first started.  Wow, they have huge chicken!  And who cares about the grease every now and then if the chicken is sooo good (with emphasis on every now and then)?
Sunburst offers you an ambience that's like Pancake House's but with the kind of food that reminds you of Max's.  That's a good mix.  Casual and laid-back with good value-for-money food.
One of the best things they have is you can buy several pieces of the same part.  A regular order of 5 pieces of drumsticks is just Php200.  You can even choose the tail part.
Now, we all love Max's for its Jufran that goes well with their chicken.  Try mixing your own dip to go well with Sunburst.  Mix banana ketchup with some hot sauce and worcestershire (sweetness + bite + tang).
They had a branch in Manila before but I guess that venture didn't work out so their focusing on their stronghold in Vis-Min.  Right now, they have branches in Cebu, CDO and Bohol (which is just about 2 months old now).
I vote we attempt to bring this back to Manila!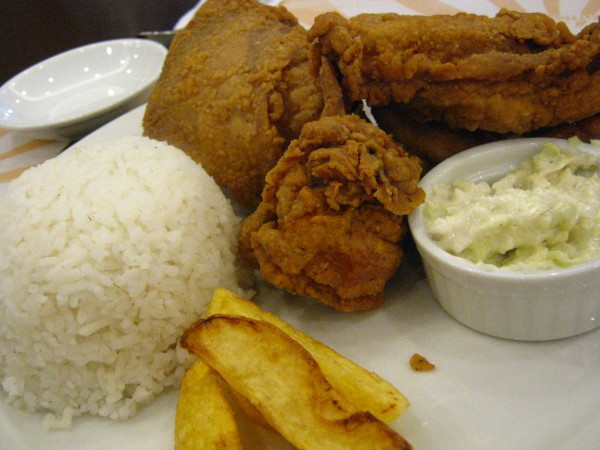 Comment on this and Share it on Facebook!
comments
Powered by Facebook Comments