Almost everyone, surely, must have had an ice cream candy at one point in their life.  A lot of us have experimented on making our own using maybe orange juice, some Magnolia Chocolait or whatever drink you'd like to try frozen.
At the butterfly conservation center in Bohol, I disregarded the butterflies (due to my fear of spiders, which I assume tend to hang around where there are lots of bugs…like a butterfly garden).  For people who aren't like me, you can go inside and appreciate the beauty of so many butterfly species.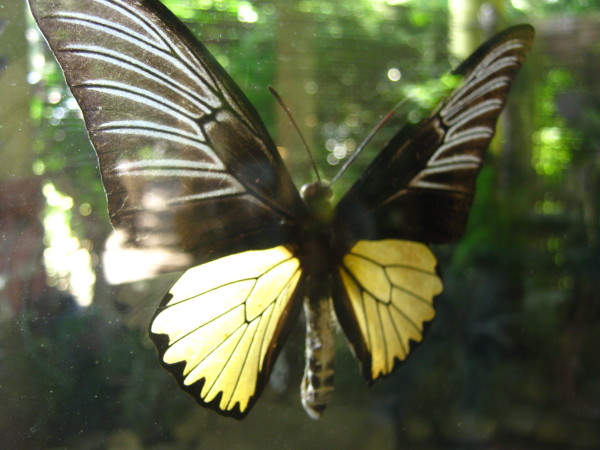 I, on the other hand, appreciated their natural ice cream.  A lot.  They offer it in tubes, ice candy style for P35, or in cups for P40 I think.  There are a lot of flavors to choose from like Cacao, Durian, Fruit Salad, Carrot, Pineapple, Cookies and Cream, and Dragon Fruit.  I personally loved the Buko Pandan.  The sweetness is just right so if you get more than one piece you won't get sick of the taste. It's cool and refreshing and eating it makes me feel like a kid again.
Comment on this and Share it on Facebook!
comments
Powered by Facebook Comments