Manila is just layers and layers of history.  One of the most popular towns is Binondo – famous for its Purple Engine and of course, Eng Bee Tin.
That day's agenda was just to explore Ongpin Street and end it with Ma Mon Luk.
We began with lunch at Tasty Dumplings, conveniently located across from the Binondo church, right beside one of the Eng Bee Tin branches.  Tasty Dumplings has this sweet and salty fish sauce-like sauce that they mix with all of their dishes.  We had their fried kutchay dumplings and pork chop rice.  We ate the leftover kutchay and dipped it in sweet chili sauce and it's really good.  The pork chop is thinly sliced and breaded, served on top of a cup of rice and some vegetables.  It was too much, even for two of us (and we still had much to eat!)
Then we walked on and on, just taking in the life on the street…
Until we saw this hole in the wall.
Now, this, is no ordinary food place.  Ongpin Mañosa is actually one of the oldest restaurants in Binondo.  It's a no frills place that's akin to a canteen where people just eat and go.  We sampled their maki mi.  You get pork cutlets with garlic at the center, homemade egg noodles, and a thick sauce (a broth most likely thickened by cornstarch).  Slurping spoonfuls of the thick soup, I have to say the egg noodles alone with it are really yummy.  And then with the chunks of pork with garlic thrown in, you just take it notches higher.  The pork in the soup gets to this sticky, chewy state that's actually fun and comforting to eat, like you're eating something cooked at home.   That tasted very authentic.
The trip to Binondo was not complete without a shopping spree in Eng Bee Tin.  I stocked up on Mongo Hopia (which also comes sugar-free now) and Tikoy, my all-time favorite snack.
Armed with leftover bags, we went to our final stop: Ma Mon Luk.  Yes, THE Ma Mon Luk.  This is already an institution when it comes to Chinese food.  And walking into the restaurant, you are immediately take back several eras in terms of the architecture and layout of the place.  We walked away with their trademark noodles, siopao and siomai.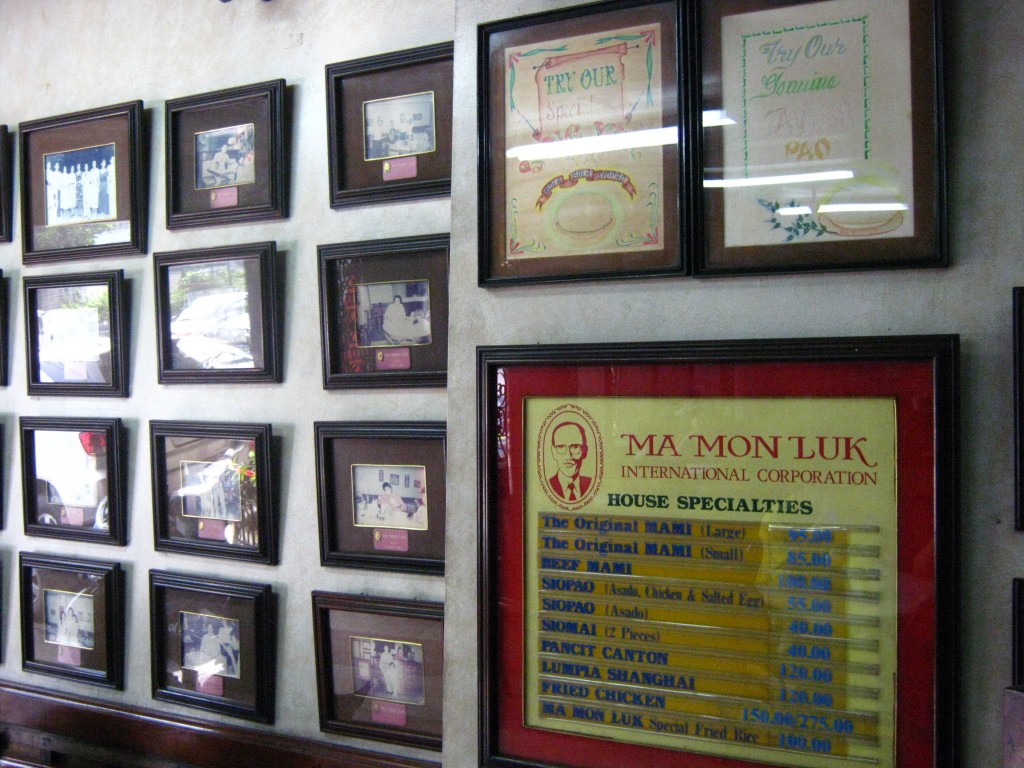 Comment on this and Share it on Facebook!
comments
Powered by Facebook Comments