Amaretto sour is actually a simple drink to make.  The ingredients are all available in your nearest grocery.  For the equipment, apart from the shaker, you can improvise on the others.
A rocks glass
Lemonade
Amaretto liquor
Lime juice
Lemon pinwheels for garnish
A shaker full of ice
A shot glass
| | |
| --- | --- |
| | STEP 1: Pour 3 shots of lemonade into the shaker.  You can opt for any powdered lemonade or go for freshly squeezed lemons.  Oranges actually work too but they're not as sour. |
| | STEP 2: Add in 2 shots of amaretto liquor.  Amaretto is an almond-based liquor that isvery sweet yet still has a slight bitterness from the almond.  The known brand you will encounter in liquor stores and bars would be the Amaretto Disaronno. |
| | Step 3: Put 1.5 shots of lime juice.  This adds the tang in the drink. |
| | Step 4: Give it a good shake. |
Step 5: Pour into a rocks glass.
Garnish with a few lemon wheels and there you have it, your very own amaretto sour! 😀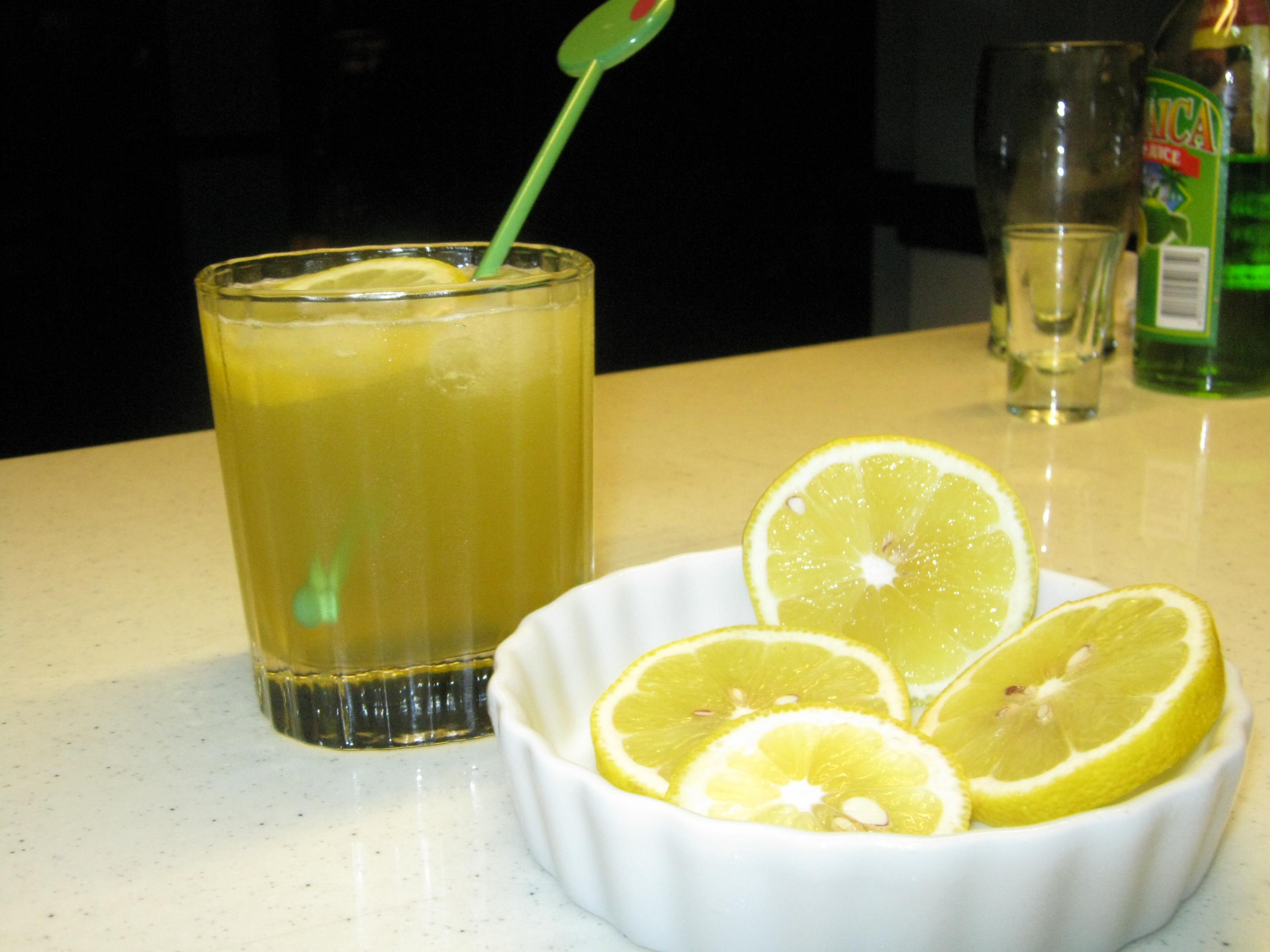 This step-by-step guide is brought to by a candidate for myfoodtrip.com's search for Mister and Miss Myfoodtrip.  To vote for him, simply click here and then click on the link on the page that says "Vote for me."
Watch out for more featured drinks next time!
Comment on this and Share it on Facebook!
comments
Powered by Facebook Comments