At least that's how dining here feels. The old house-converted-restaurant/ cafe along B. Gonzales St. in Loyola Heights provides you with the feeling of visiting your lola's (grandma's) house every Sunday for lunch.  They retained the architecture from who knows when, maybe the 60s, so a lot of the patrons might get a few flashbacks when they drop by.
And once you're inside, everything turns quirky.  Every nook and cranny is filled with ornaments, trinkets, old items, pieces of wood with different messages – some funny, some just generally spreading positive cheer.  Basically, all good and happy feelings associated with chocolate. 😀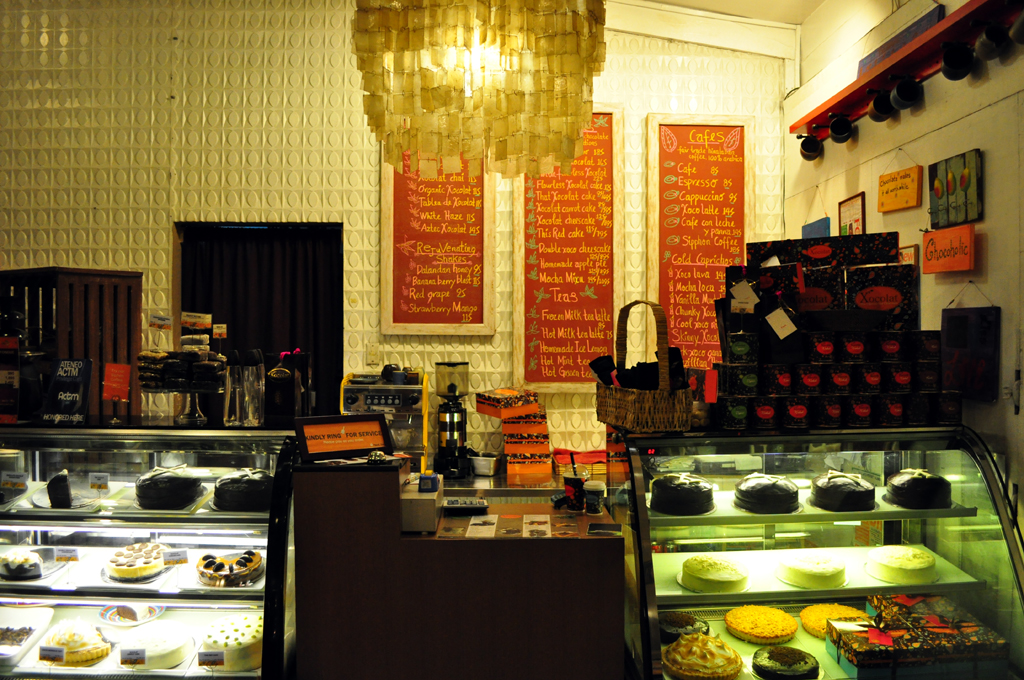 I won't call the meals gourmet but, they have good items on the menu.  They have pasta and panini.  You can't go wrong with the Meaty Lasagna's classic recipe.  But I wasn't particularly a fan of having chocolate shavings in a cream-based pasta though.  They also offer specials that change every now and then.  When we were there, they were offering cream dory and pork chops.
But really, it's not the meal we come for, is it?  It's dessert and hot choco!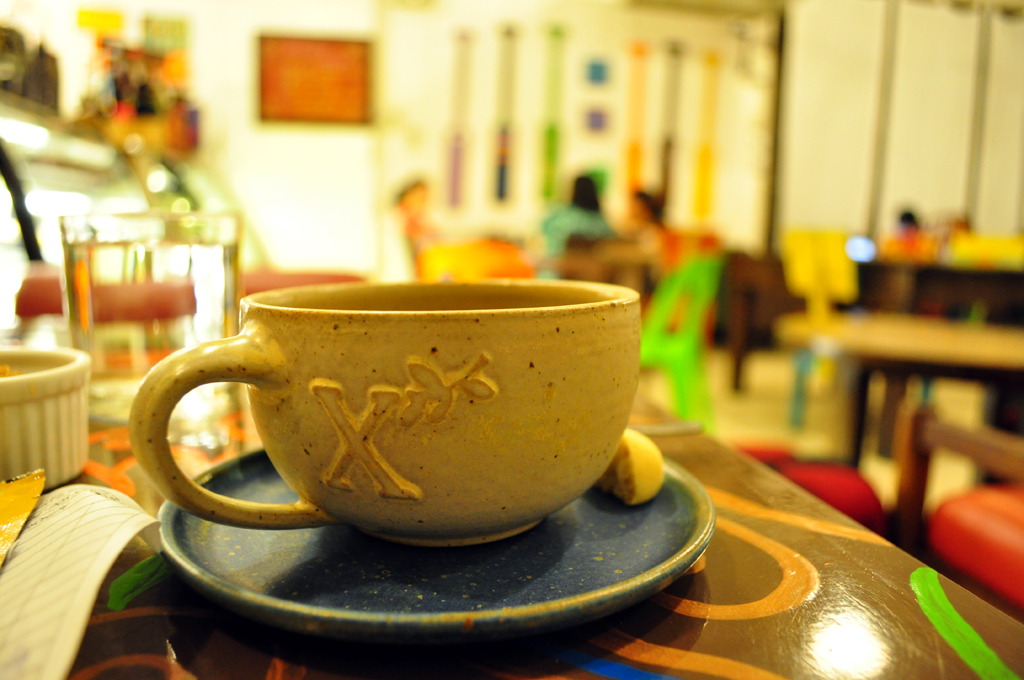 You MUST try That Xocolat Cake.  Failed to capture it with the camera but I was able to snap it with my phone. 😀  We happened to order another cake that I forgot (which isn't on the menu for some reason…unless I just really don't know what it is.)  Still, the only memory I have of cake is the Xocolat cake so I know it was good.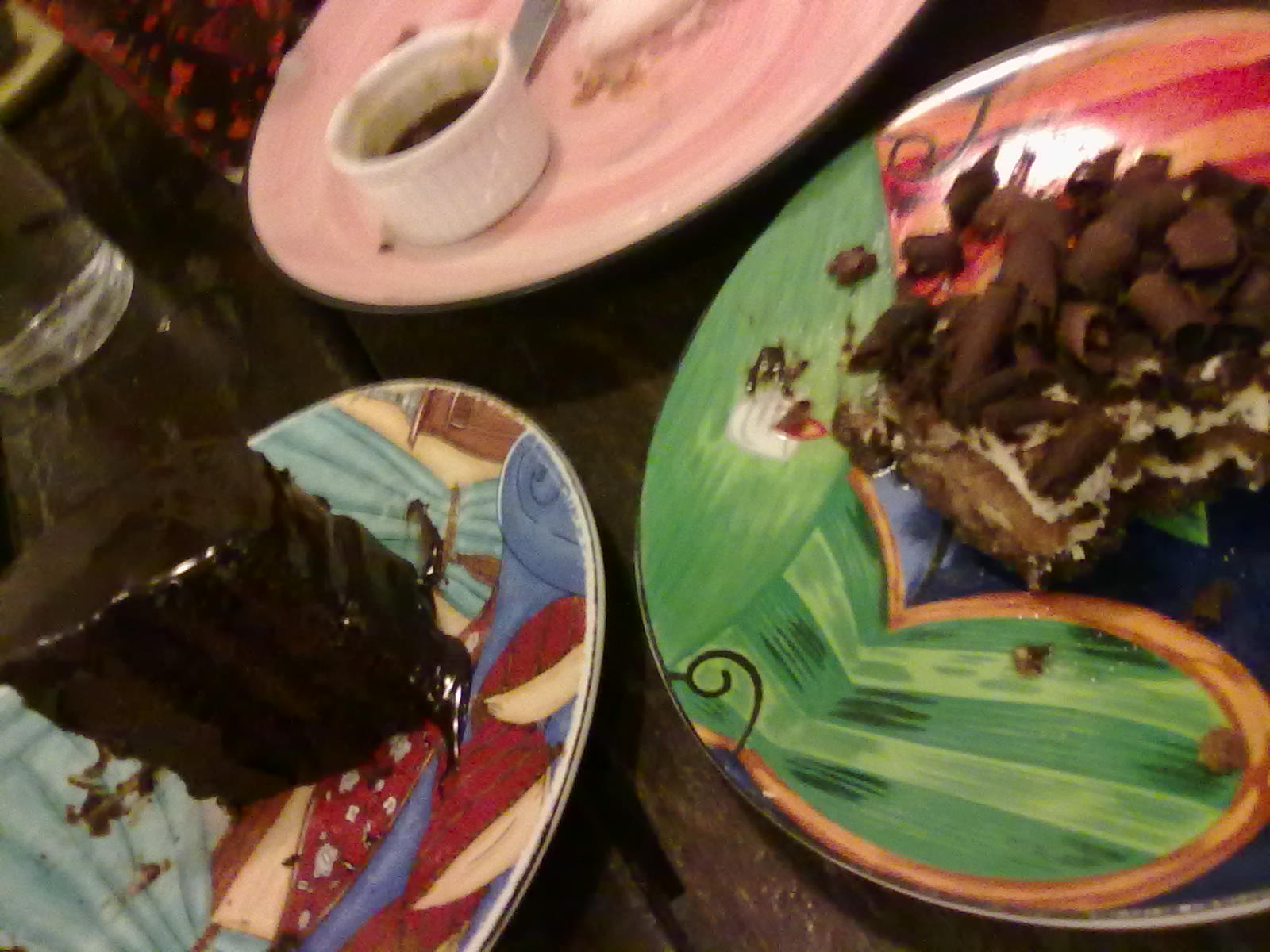 For the drinks, don't leave without trying the hot chocolate.  (I had wanted to try the Siphon coffee but another table was already using the contraption.)  I also recommend the Hot Mocha Rush as a sugar free, low fat option.
We keep coming back to things that are familiar, yet offer us something new every time so there's always something to look forward to.  Just like before when we were kids, you'd never know when Grandpa will give you a surprise treat or when Grandma will have your favorite dish prepared.  It's stories shared and memories made. It's always like coming home. 🙂
——
Haven't checked out their Promenade and Serendra branches but the menu, I think, should be the same.  Have a look at it here or check out the Xocolat website.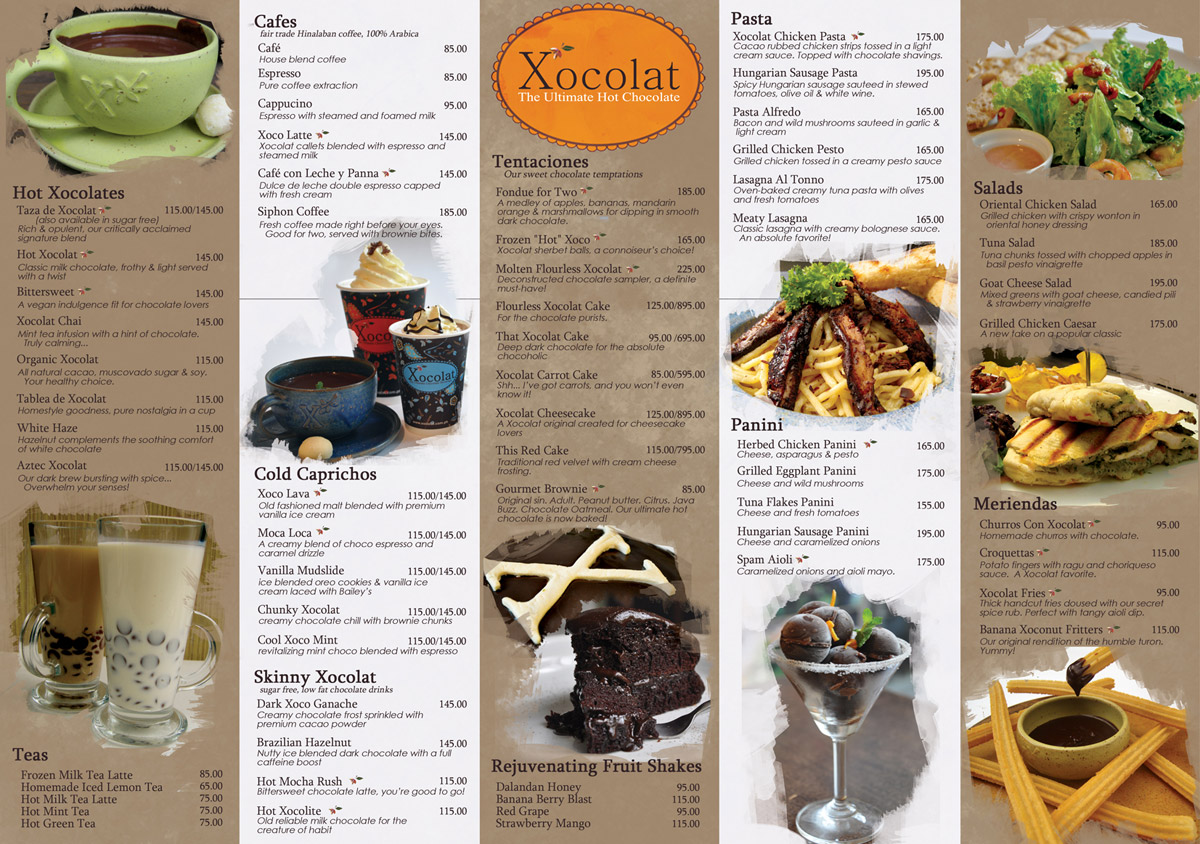 Comment on this and Share it on Facebook!
comments
Powered by Facebook Comments