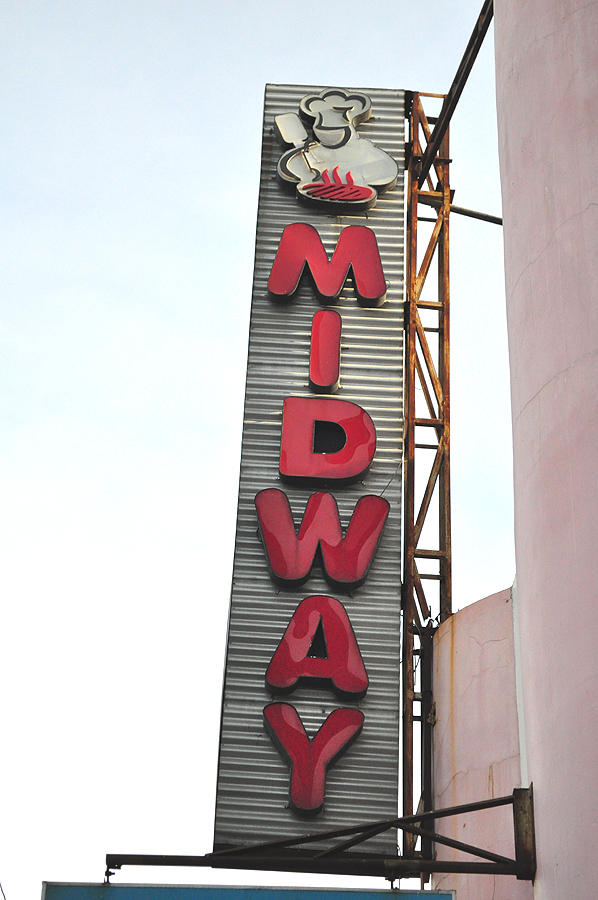 Surfing can get you really hungry, what with all the waves (not to mention the wipeouts for beginners like me :D) crashing over you.  What better reward after those long rides than a good meal?
Midway Grill is a must when you go to La Union.  It's located midway between the towns of San Juan and San Fernando.  Fashioned like a diner, provides a laid-back and casual setting perfect for a surfers' relaxed vibe.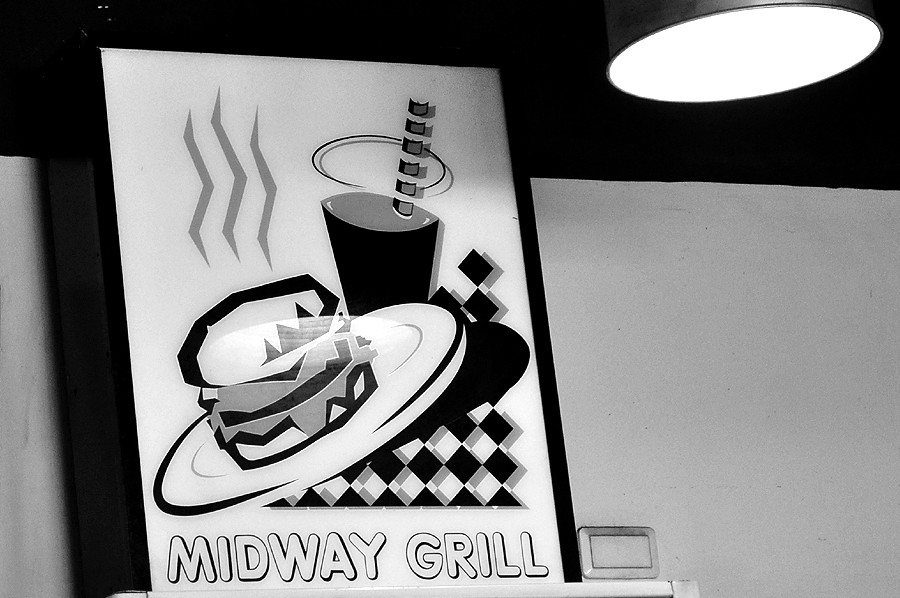 I have come to realize that a grill restaurant is never complete if it cannot serve good baby back ribs.  I hear this is the bestseller. Unfortunately, it was a very late lunch and we were trying to beat traffic.  Not to mention the fact that we were coming from a weekend of steak every night so we attempted (we really did!) to choose smaller dishes.
We all shared a huge serving of Shanghai fried rice and partnered that with some salt and pepper ribs and an assortment of barbecued meat (beef, chicken, pork and shrimp).  The rice was a good call because it worked well with both dishes.  Then again, fried rice has that certain magic to it anyway and everything tastes good with it.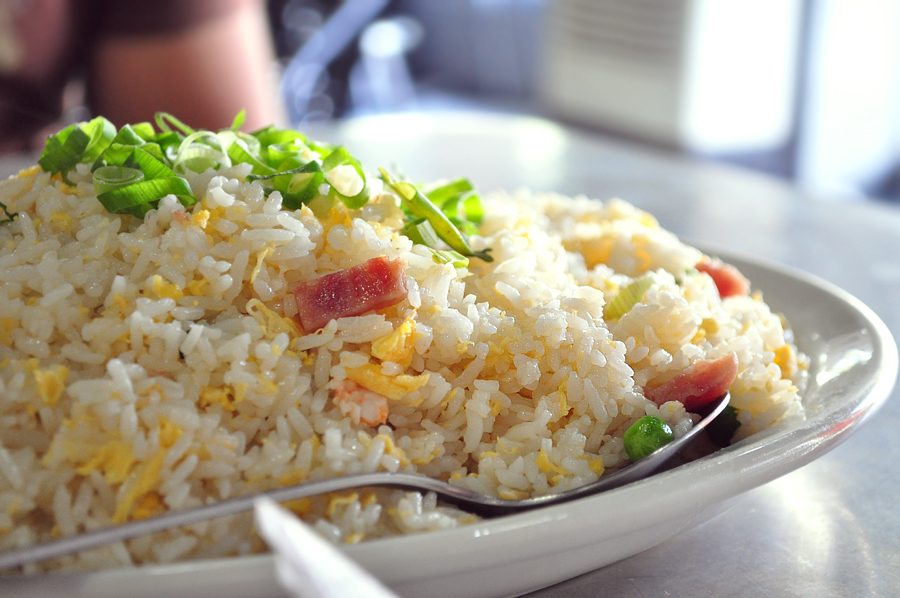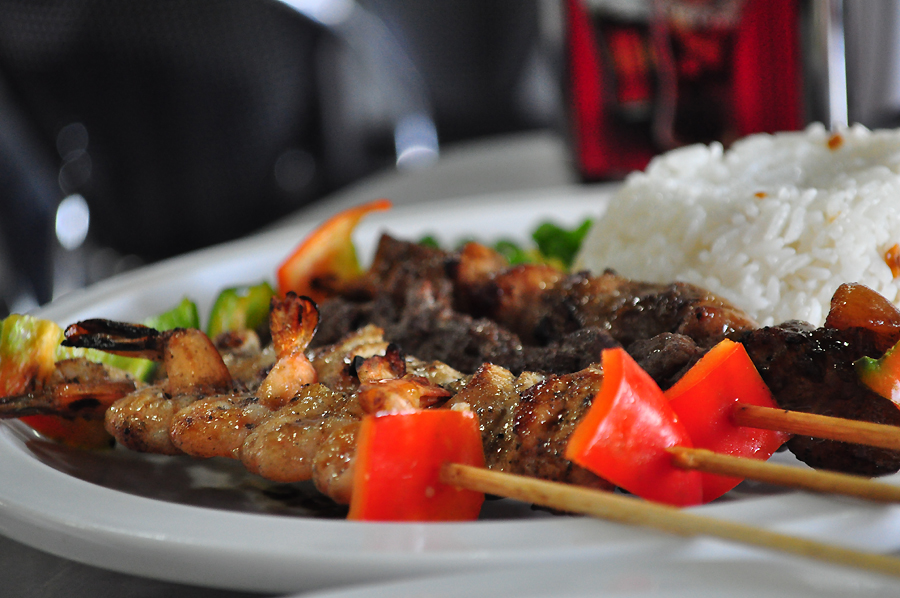 My favorite from the bunch was the salt and pepper ribs.  The crispiness was just right and it wasn't too oily.  And you get to wash everything down with bottomless iced tea! (Note: not a good idea before a long drive back to Manila.)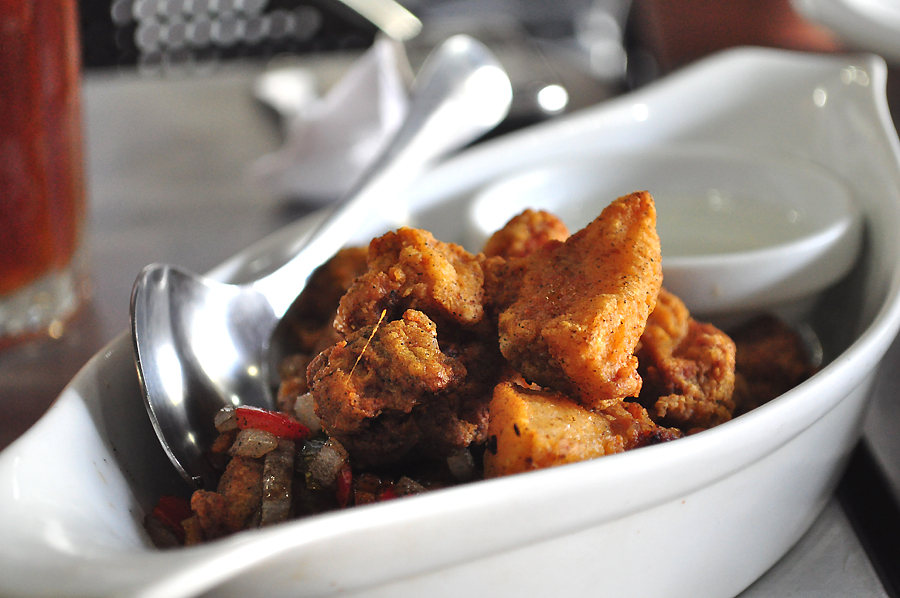 My regret over missing out on the baby back ribs was assailed by the thought that La Union is easily accessible.  I knew I'd be back before I knew it.
The meal was finished in 30minutes (or less?) between the three of us.  We were definitely stuffed for the drive back home.  It was just the local advertisements on radio and the traffic caused by slow buses and trucks as well as suicidal pedestrians and tricycles that kept us awake until we reached home.
Looking forward to the next time!
Comment on this and Share it on Facebook!
comments
Powered by Facebook Comments