Here's an introductory video created by Troy Monsod to give everyone a glimpse of what to expect in Midnight Mercato in the Fort Bonifacio Global City, Philippines. To see more of his video creations or if you want to avail of his video coverage and production services, visit his Facebook page here or if you want to learn about how to win slots to his currently free Photography, video and Editing classes, join the Digital 2.0 in their Facebook page here: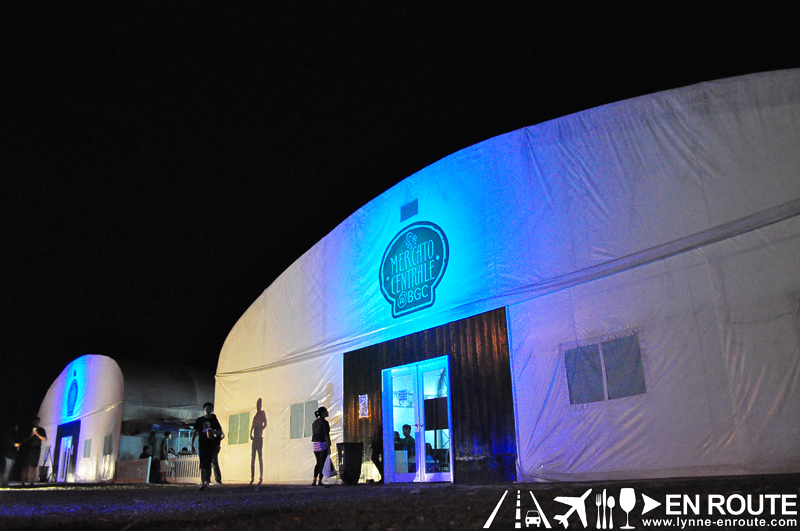 As mentioned in our two articles of Mercato Centrale, Midnight Mercato is a totally different experience. Like a beacon of light inside Fort Bonifacio Global City in Taguig, Midnight Mercato is a night market that attracts crowds of people who would want to sample the different foodie finds, have a different sort of night cap, or are just having the night munchies.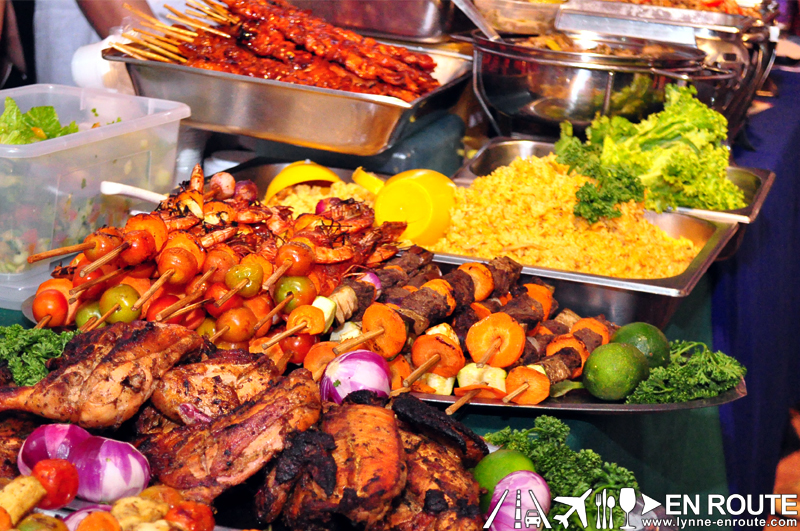 | | |
| --- | --- |
| | The concept was inspired by the Asian night markets where different foods from all cultures are offered for tasting. Most of them are grilled and fried and a lot of them are manned by the owners themselves, all working till the wee hours of the morning, passionate to share the variety of gastronomic indulgences. |
More people actually go here, and the exciting atmosphere overloads all senses.
Since more people go to Midnight Mercato, the two tents that held fresh food produce and other non-cooked offerings during Mercato Centrale now house even more dining tables. This is already aside from the eating area outside. It can get really jam-packed.
Some of the vendors from the daytime Mercato Centrale are also here such as the now famous Manang's Chicken and Offbeat Café. There are others that can just be found in Midnight Mercato. It is best to check their website to know the stalls for the night since they change from time to time.
Sweet Endings
As much as it is great to try everything, we can only be limited by our stomachs to just sample a few, and there was one in particular that is a mandatory stop for after dinner sweets: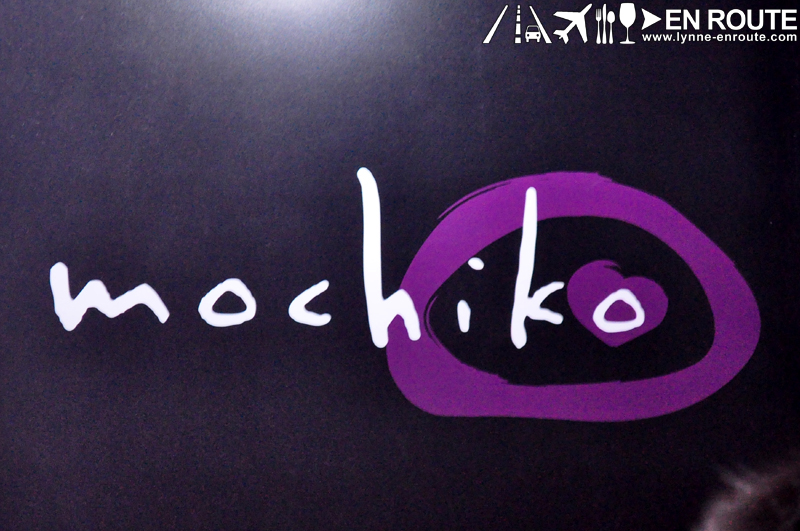 In the second Mercato Centrale article where we sampled Dezato's mochi ice cream, we described how we think the Philippine market is finally ready for it. Mochiko has been one of the popular labels, given its easy name recall and fun branding. They also offer a variety of flavors to choose from, all nicely packaged in individual wraps: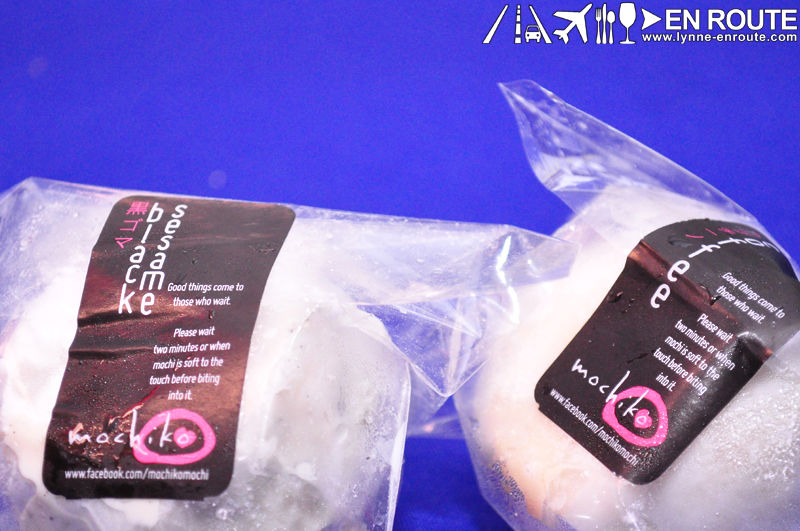 One mochi from Mochiko costs PHP 70.00 each and PHP 400.00 for six. They really look like siopao with ice cream filling. Their new coffee flavor is a winner. While Dezato had a chewier layer of glutinous rice, Mochiko's had more filling. It still has a chewy texture. Since it's thinner it felt like the rice will melt with the ice cream.

Note: Go here early if you want to get some. They are known to run out, no matter how many they bring. Yes it is that good.
Pizza of All Nations
During our first visit, we were intrigued by Stopover Pizza's unique pizza selections. We took  a nibble of their Terimayo Chicken Pizza and fell in love.

Now that we're back, it's time to try something new: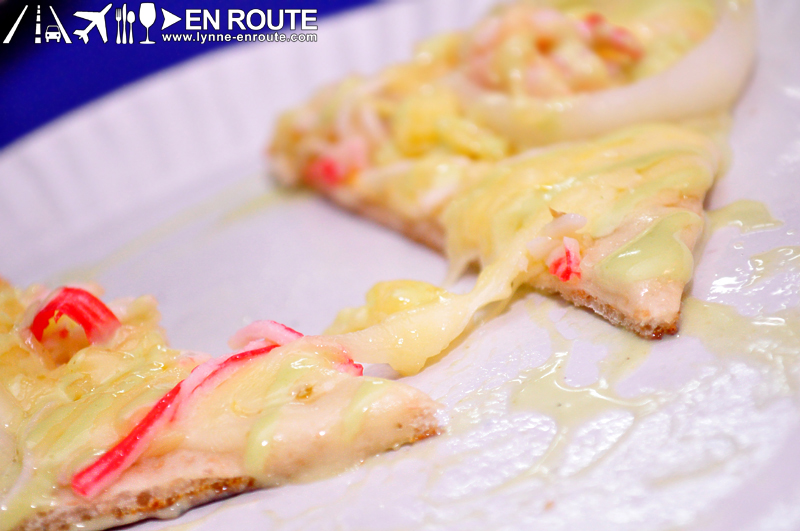 Seafood Wasabi Pizza costs PHP 79.00 for a quarter. Various seafood is topped over creamy cheddar drizzled with their wasabi mayo-like sauce. The wasabi sauce was blended well and did not overpower the flavor of the seafood. Highly recommended.

The creators of Stop Over Pizza envision the concept of bringing all the different flavors of the world, and packaging it into something fun and familiar, and that fun and familiar package is pizza 😀

The cooking method is also unique. They use fire bricks to cook the pizza. This makes it more evenly cooked, and cooks faster at the same time.

When everyone thought you cannot do more with pizza, the people of Stop Over have given it a unique twist for the adventurous foodies.
A Deep Desire

We were intrigued by the presence of deep dish pizzas, but it was so thick we knew we cannot savor it well if we bought it with a full stomach. So now that we had prepared, It was time to try McVigan's Deep Dish Pizzas:
Sampled was what they called the Chicago White Deep Dish Pizza for PHP 150.00. First impression is that it looks like two pan pizzas placed on top of each other. What surprised us was how soft the dough is. The consistency and taste was reminiscent of freshly baked monay.
The pizza was filled with meat sauce, ham, bacon, pineapple, and then topped with melted white cheese. It is a terrific meal for the midnight munchies. Three people can share this.
Note: We never got to finish this pizza so it was stashed for the next day. After being reheated, it still tasted like ti was freshly cooked. So far McVigan's Deep Dish pizzas pass the Leftover Test.
The Art of Painting Chicken
Twice fried glazed chicken seems to be all the rave recently, and there is room for it in the Filipino's taste buds. Mr. KioChon sells double fried chicken painted by hand. It sounds like food art.

PHP 100.00 for four pieces. You have the
choice between regular and spicy, or a combination of both. The chicken was crunchy and satisfying. The sauce is reminiscent of the fishball sauce sold in carts. The spicy version was similar but with a little more kick. Quite addicting!


They have given the idea enough thought that they have provided plastic gloves so you can enjoy this buffalo wings-like chicken the only way it should: with your hands.
Music and Dine
Good food goes well with good music, and Midnight Mercato features some acoustic bands to accompany your foodie feast with friends. Bands change so this is another come-on for all foodie goers.
Midnight Mercato is for Everyone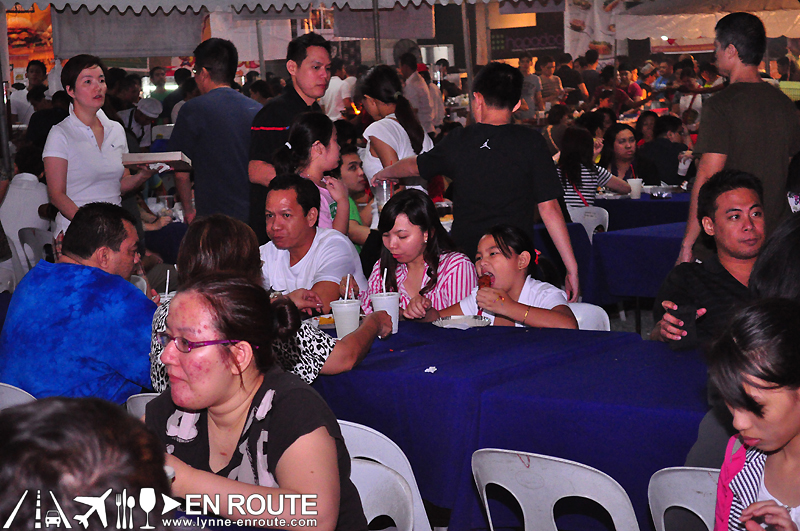 The appeal of Midnight Mercato transcends all ages given its more wholesome family vibe. Looking closely, what makes it successful is that each and every people feeds off the energy of of the crowd. Seeing everyone enjoying and sharing their foodie finds with their friends and loved ones has channeled their energy into food and people appreciation. Energy usually reserved for bars and clubs are now let out in a more subdued environment where food acts as the medium for tying the bonds of people and friendship.
As long as there is a never ending pursuit to try different culinary creations, Midnight Mercato will always have something to offer the Manila foodie scene.
There is actually just too much pictures to share, so Like us on Facebook and see the other pics we took of the food, people and experience of Midnight Mercato.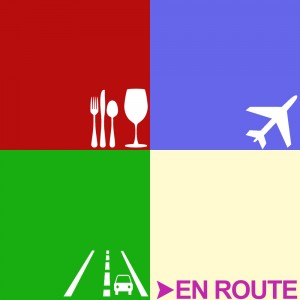 Midnight Mercato is located at 34th street and 8th avenue (across MC Home Depot) in Bonifacio Global City (Formerly The Fort). You can check out more details at http://www.midnightmercato.com/
Like our Midnight Mercato feature or have your own stories to tell? Share it 😀 !
Comment on this and Share it on Facebook!
comments
Powered by Facebook Comments