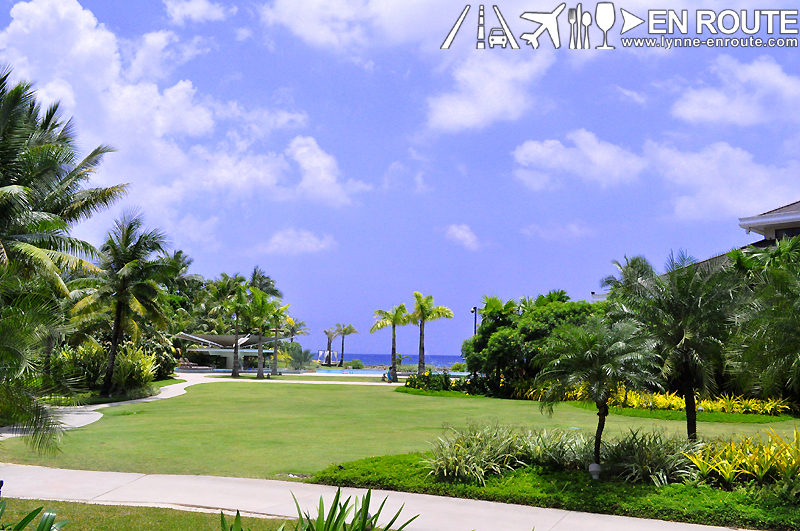 From the moment you step in, you know you are in some place that is truly special. And it is a place that creates a state of mind that wishes you do not have to leave. These statements alone is enough to describe what it's like to be inside Misibis Bay.
Misibis Bay is tucked in the Cagraray Island of Albay in the Philippine's Bicol region. It has only been operating for about three years, but judging from the expressions of the guests and the pride of the people who work there, it is gaining a name as one of the best luxury destinations in the Philippines.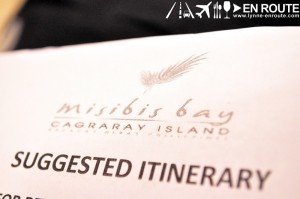 To get here, book a flight to Legazpi, then call up their office to reserve, pay and give flight details. Best to do so months ahead especially during the summer. You have choices of poolside or luxury villas with various sizes. The luxury villas will be discussed in a bit. They can also arrange itineraries of activities for you depending on number of days and activities you fancy.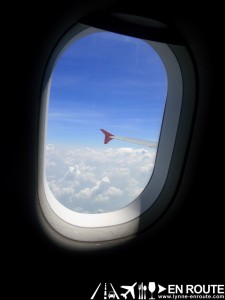 Upon arrival at the airport, you will be greeted with their crew who will escort and assist your luggage in their vans or coaches on the way to Cagraray Island. Allow about 1.5 hours for the trip so savor the sights along the way.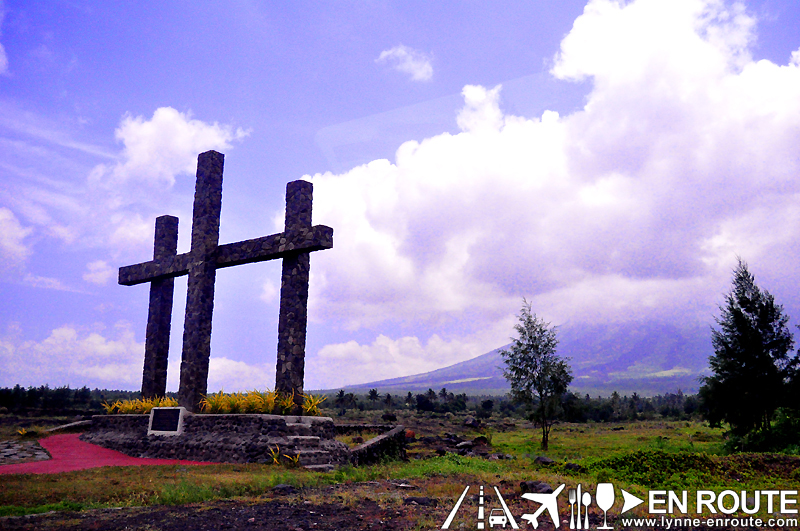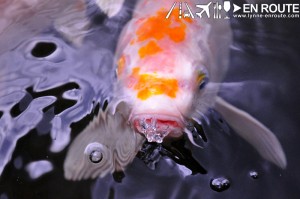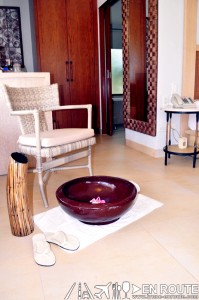 The air of luxury surrounds you from the moment you set foot. Dancers rendering an old Bicolano native dance and staff giving you refreshments welcome you from the moment you step out. You will then be led to the reception area surrounded by a lively koi pond. After a short talk on the amenities and guidelines, it is off to the villas.
The luxury villa is breathtaking! King sized bed, veranda overlooking the beach, private wading pool, TV with mini home theater, spacious bathroom with tub, complimentary brewed coffee, tea and bottled water, and a complimentary foot spa on your checkin! All of this combines into a whole experience of swanky serenity and escape.
The whole resort is also rigged with Free WiFi. In our particular villa, though, it was a bit weak and can go dead, but you can forget technology for a while and embrace the beautiful beachfront view.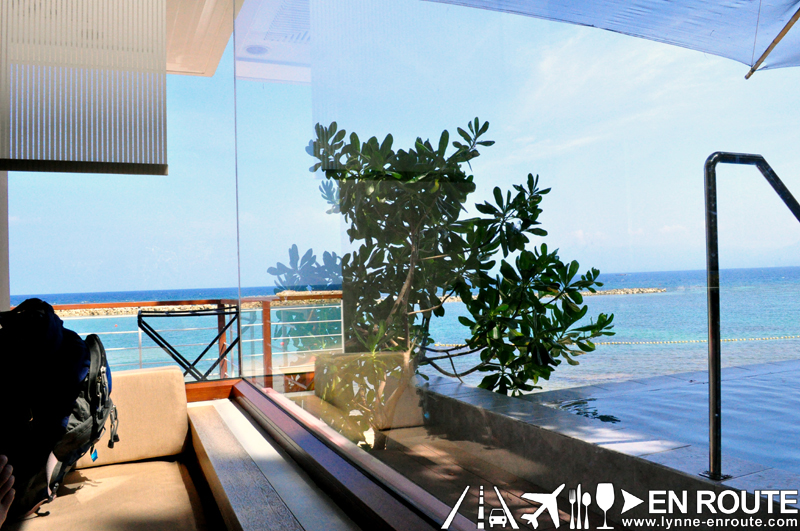 Breakfast, lunch and dinner buffet is inclusive with reservations. The cuisine and selection varies everyday. Food is one of Misibis Bay's strong points with the variety and taste. You will toss away any slimming diets here.
They also have a bar that is open as long as there are guests. They recommend their frozen margaritas as the specialty of the house. Mojitos or any of their selection of cocktails are perfect for beach like weather and atmosphere!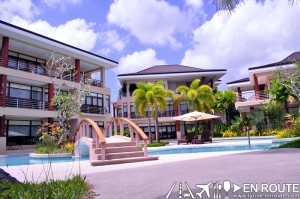 You have a choice to follow the suggested itinerary or make one of your own. The resort is purposefully made so that you will not worry about fun, leisure and relaxation.
Take a pick from their assorted recreational activities. All non motorized activities are for free. The All Terrain Vehicles (ATVs) will be a hit with the kids and kids at heart. Or you can just lounge in the variety of pools scattered throughout the complex.

Word of advice: Take the Sunset Sailing. On a clear day, it is said you can see the Mayon volcano over the horizon as the sky changes color. You will also see some picturesque seaside cottages along the coastline, with very friendly people.
Come dinner time, a beachside buffet beckons everyone to enjoy the night and be serenaded with live crossover jazz and some melodic OPM music. And yes ,food is cooked nice, fresh and well portioned for the number of guests. In case of rain, everything transfers indoors.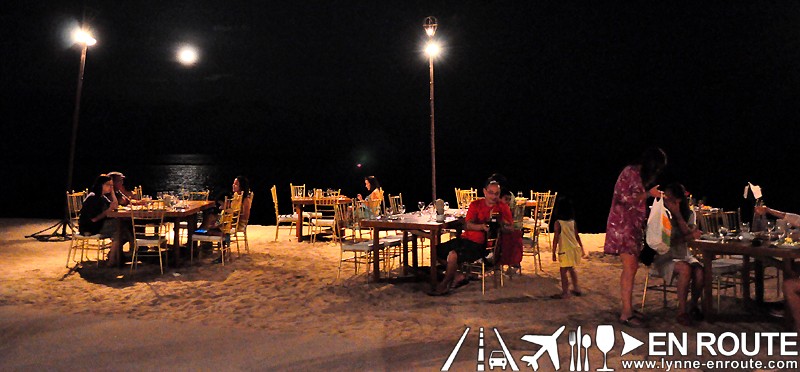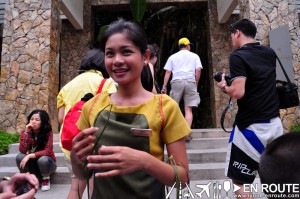 Their level of service is worth a paragraph of its own. The staff are courteous, well versed in both English and Tagalog,and they take initiatives in ensuring a great time. They have great considerations for guest particulars also. An example of this is we decided to bring our own bottles of wine from Manila for dinner. What they did was bring wine glasses to our table. No questions asked, no corkage demanded. This was the biggest plus and serves as a benchmark for luxury resorts.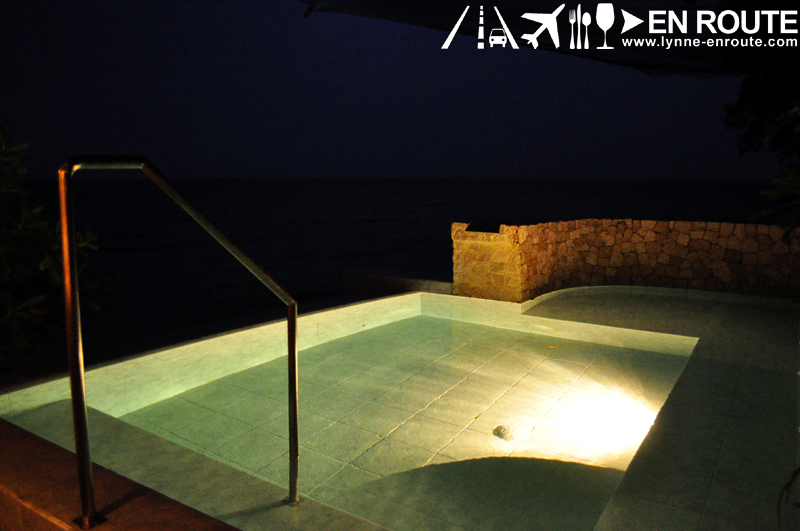 Leaving Misibis Bay can be a painful experience once you get used to its state of paradise. I compare the level of luxury to those of popular Palawan resorts. And much as these other resorts have already made a name, you will actually find this place to be of greater value for money and time. Their service does not give too much of a snobbish appeal, and the flexibility they allow their guests on how they want to spend their luxury vacation will leave guests smiling every moment.
If given a chance to return here, I'll be there in a hearbeat!
To know more about Misibis Bay, you can visit their website here
Words can only say so much, so to view other pictures not posted here, Like us on Facebook and view all the other pictures there!
Have something to say or wish to mention other luxury resorts that you think is worth visiting? Share it 😀 !
Comment on this and Share it on Facebook!
comments
Powered by Facebook Comments