After experimenting with this recipe during our version of 2011 Valentines and bringing it as our contribution for friends to eat when we went strawberry picking in the farms of La Trinidad Benguet, this recipe is worth sharing for those who want a nice healthy pasta meal, but with a little bite and savory goodness.
It also shows that we don't just eat and drink, we at least give an effort to learn how to follow recipes too 😛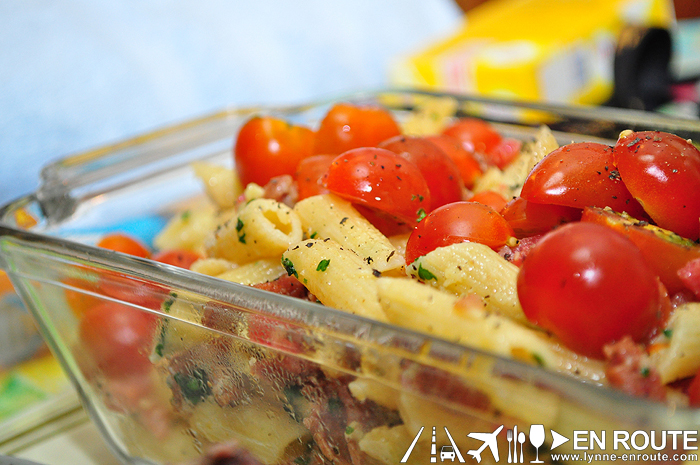 Crispy Salami Pasta (Serves 4)
500g dried penne pasta
1 tablespoon olive oil
250g thinly sliced pepperoni salami, cut into thin strips (change depending on your spice preference. You can even use hungarian sausage, cold cuts, or even Spam! But may we suggest you try the pepperoni salami first :P)
250g cherry tomatoes, halved
100g cheddar cheese, grated (add more if desired)
3/4 cup flat-leaf parsley leaves, roughly chopped
Cook pasta with salted boiling water, until just tender
Heat oil in a big frying pan in medium heat. Add salami. Cook for 3-4 minutes or until crispy (The salami gives off its own oil). Then turn heat to low.
Drain pasta and toss it in frying pan with salami. Add the grated cheese and parsely. Mix well. Turn off the heat and then add the cherry tomates. Toss again.
Crack freshly ground pepper and serve.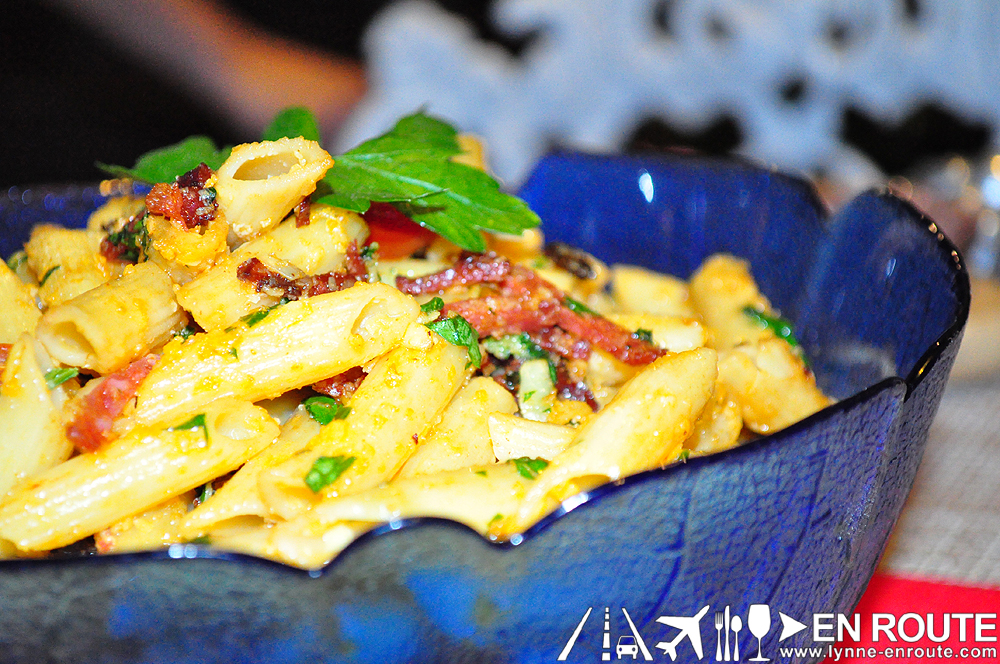 One of the easiest pasta recipes that will be a great addition to your home gatherings or brought to picnics. We recommend serving it with chilled white wine, or your favorite cocktails or drinks 😀
Learn more of what we do and share by joining us on our Facebook page 😀 !
Like this recipe or have your own recipes you want others to try? Share it 😀 !
Comment on this and Share it on Facebook!
comments
Powered by Facebook Comments