The Peninsula Manila has been host to historical and memorable occasions for a lot of people, and also rich in its own history, both celebratory and controversial. You rarely get in your hotel history a tear gas firing military vehicle ramming into the front door to capture a then mutineer now turned senator of the Philippines.
Now adding to this lineup is a restaurant named as a tribute to the colorful history of one of Manila's known historical places.
Escolta is not very known to those born in the late 70's to the present, but back in the days before the Marcos era and even dating way into the Spanish colonial period, Escolta was one of the busiest streets of Manila, being a center of trade and commerce. It's like the Makati Central Business District of old, likened to New York's Fifth Avenue. Now with varied lifestyle choices finding homes in different places of the metropolis such as Fort Bonifacio, it is a place not much sought after if you are looking for the upscale privileges of the modern world.
The Escolta restaurant in the Manila Peninsula, though, is like a glimpse of the fine culture of the Philippines given an elegant and modern twist, situated in one of the best hotels in the Philippines.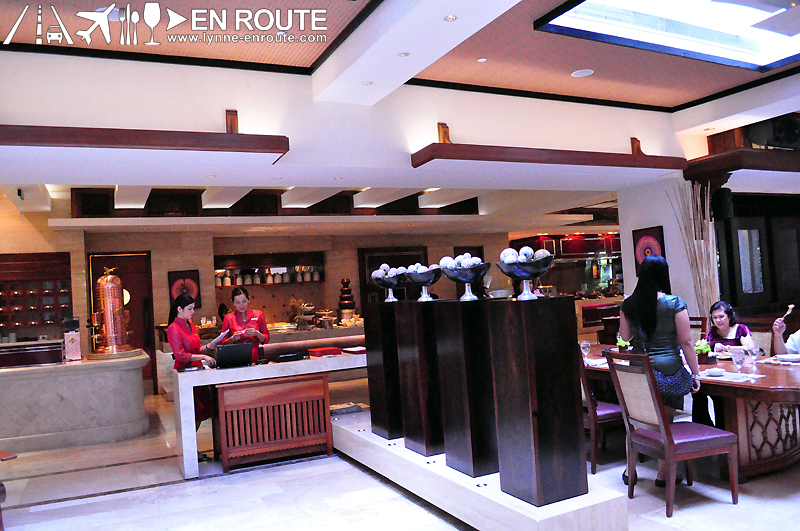 Old world meets new world in Escolta. The reception greets you with clean white walls accentuated by dark wood skirts and baseboards, finished off with weaved ceilings and heavy beams.
As you go to the main dining area, cushioned armchairs populate the dark wooden floors. It is a very well decorated hotel restaurant that fits into the old Philippine setting with inspired modern cencepts.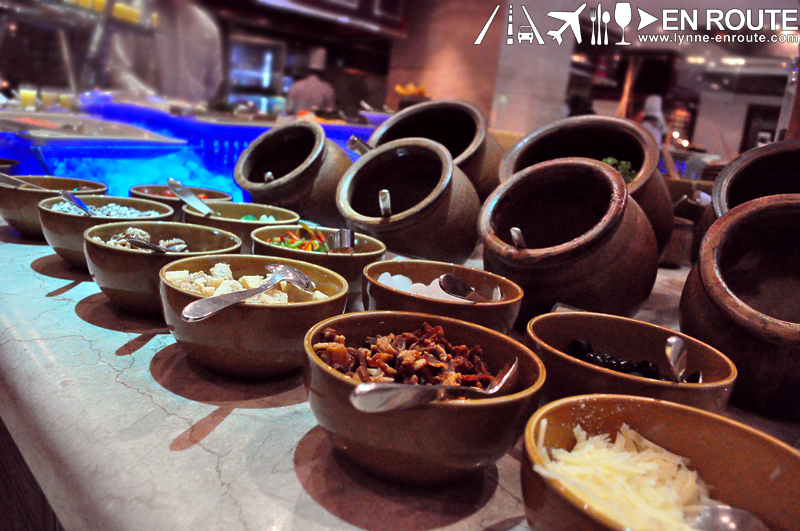 As for the food, it has its ala-carte menu, but people usually go here for the buffet, which seems to be slowly becoming a must in luxury hotels. A selection of various cuisines enthralls normal folks to consider hotel dining for their special celebrations. It may not be the most extensive, but Escolta of The Peninsula Manila still has enough to satisfy most of your global gastronomy craving.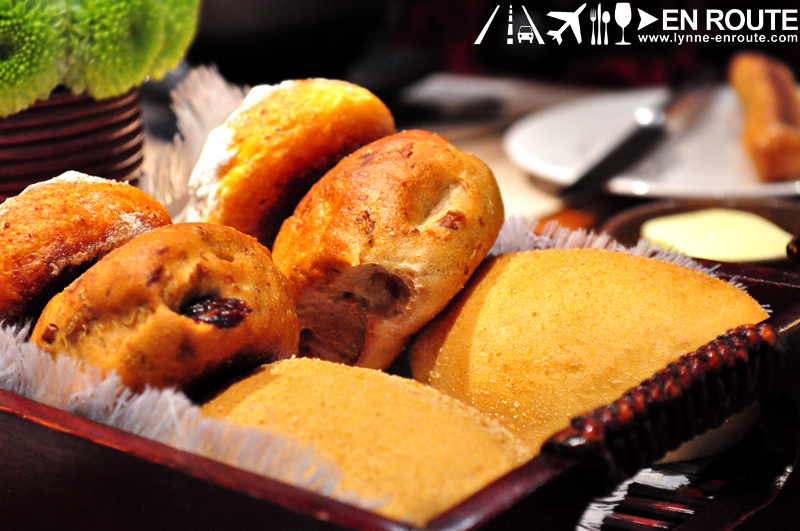 Start off with a box of different breads that have diverse size, taste, texture and consistency (it includes pan de sal as well). Then take a pick from some of their beverages to complement your buffet experience.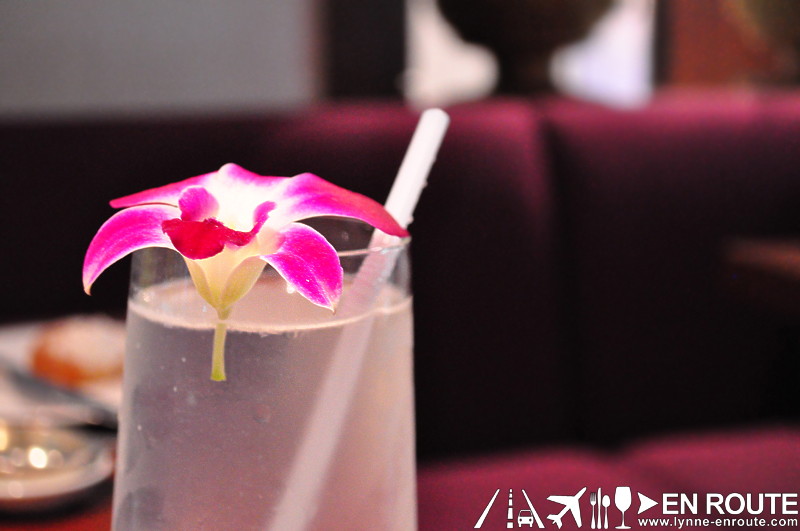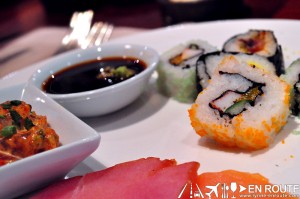 Escolta offers varied fares. Japanese sushi rolls seem popular here. It is recommended that you time it when the chefs make a fresh batch. Other visited stalls are the Chinese, Italian, pasta and roast beef stations. Taste and freshness are what you would expect from usual five star hotel buffets.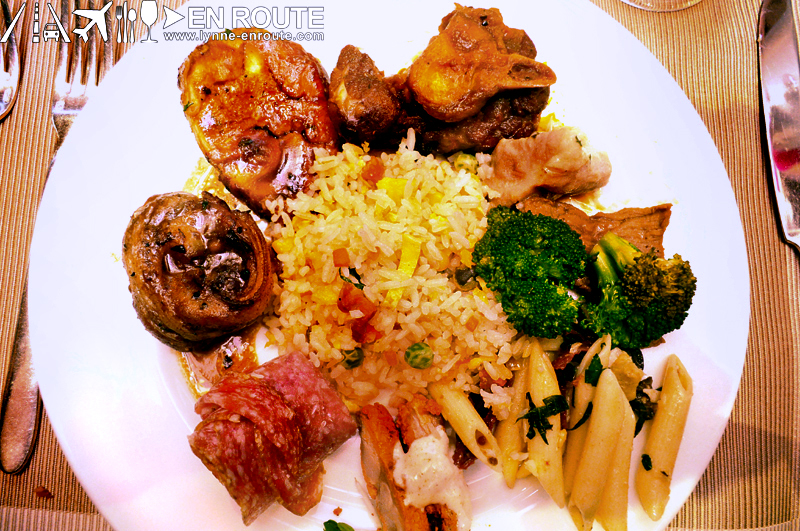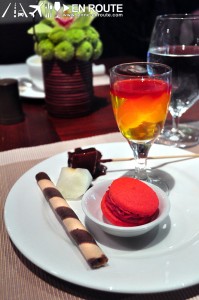 The dessert stalls are situated right next to an elegant copper coffee brewer. Have a fresh cup brewed while you take a pick of selected sweets that you can dunk into the chocolate fountain. If sugar overdose is not your thing, fresh fruits are available, too.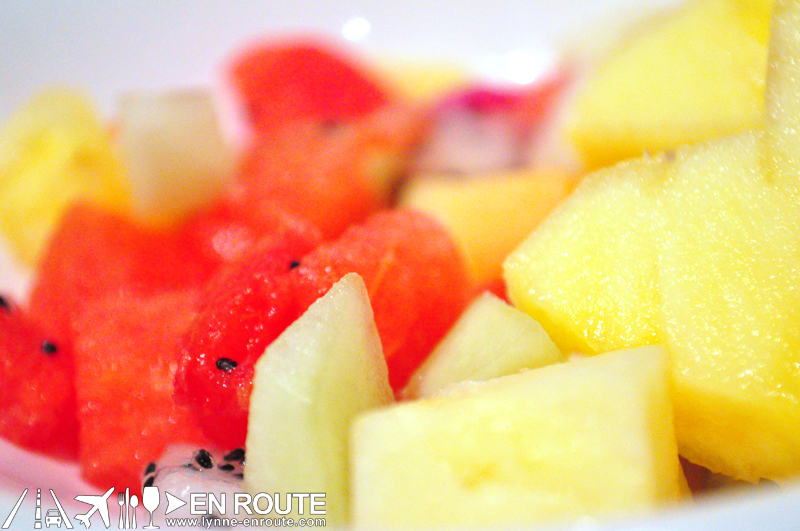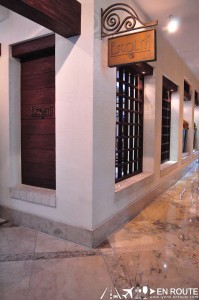 Escolta in The Peninsula Manila should be one of the places in mind for hotel buffets. Not a lot of people know it for such, so therefore the place is not mobbed by avid buffet goers. With that, the buffet selection plates don't look maimed that may even spoil your experience. It serves as your alternative to the usual hectic hotel buffet.
Depending on the time, the buffet prices per person vary as follows:
• Breakfast Buffet: Php 1,215.92
• Dinner Buffet (Monday to Sunday): Php 1,350
• Lunch Buffet (Monday to Saturday): Php 1,250;
• Sunday Brunch Buffet: Php 2,300 (Champagnes are served)
The prices are very much on the upside, but depending on the season, the Peninsula Manila offers various membership specialties if you become a member of the Pen Club. It is best to give them a call
Escolta is found inside The Peninsula, Manila, located at the corner of Ayala and Makati Avenue, Makati City, Philippines. Telephone Nos. +632-887-2888 for front desk, or dial extension 6694 to be directed straight to Escolta for reservations.
Comment on this and Share it on Facebook!
comments
Powered by Facebook Comments