Burgos Circle in the Fort Bonifacio Global City attracts food goers from all ages because of the diverse selections of cusines. American, Japanese, French, and even Persian cuisine are all represented here. With the plethora of options, there is no way that Italian food won't be in the pot. Casual Italian/Continental dining is here to be exact in the form of Uncle Cheffy.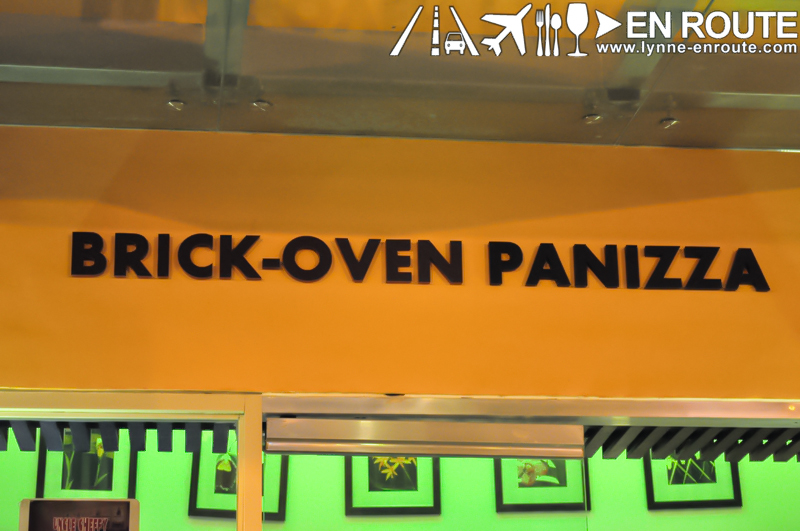 Uncle Cheffy boasts of Brick Oven Panizza. These are extremely thin pizzas sliced in strips and rolled with greens and other vegetables inside. It's similar to the Pazzo Rolio of Focaccia. If that's what it claims to offer best, then that's what will be ordered.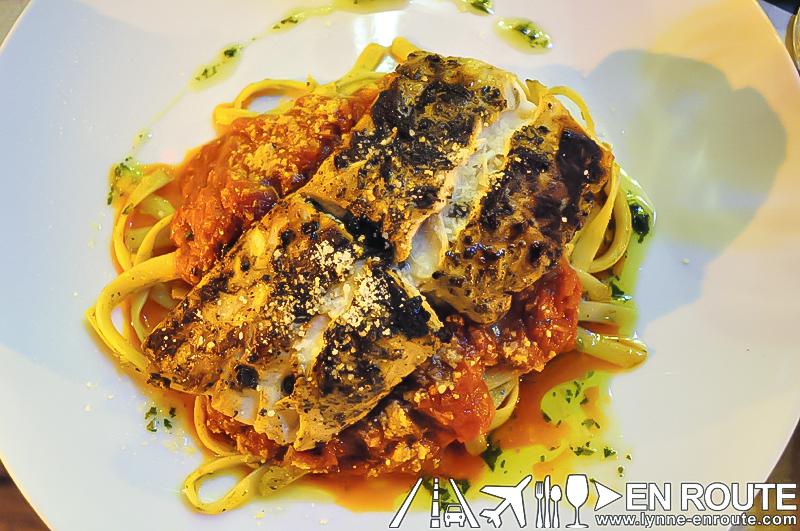 Before the panizza came, a previously ordered pasta arrived: Peppered Garoupa Fillet In Tomato Herb Sauce with Fettuccine al Pesto (PHP 450.00). A mouthful for a name, but it is mouthful in flavor also.
Fish was firm but moist, and the pepper kicks in without overpowering the fish or the tomato herb sauce. Pasta was al dente and provided a light break to the taste of the fish.   There are other pasta dishes to try, too!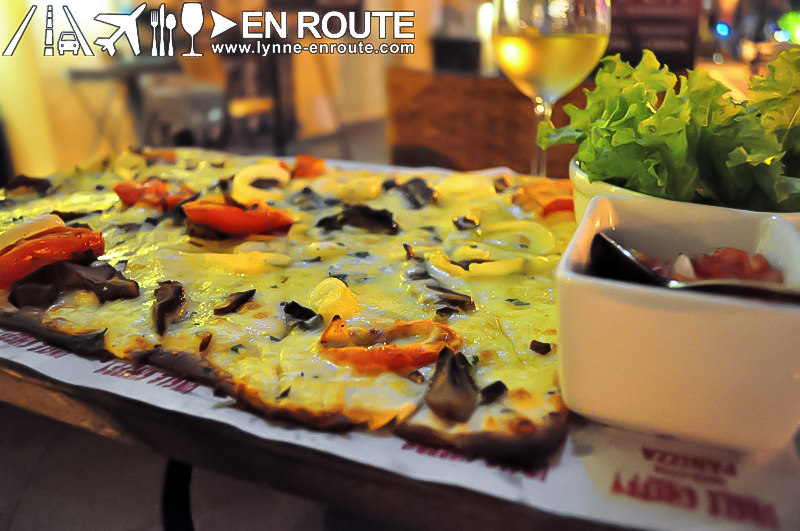 The Uncle Cheffy Favorites Pizza (PHP 395.00) seemed to be perfect to sample. It is thin and soft with generous amounts of onions, sun dried tomatoes and mushrooms for toppings. It came with arugula and tomato insalata for stuffing. It came simple to roll and fun to eat. The crunchiness of the dough complemented the creamy texture of the cheese. There are other pizzas that have other toppings which would be great to try with their stuffing.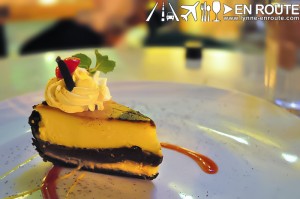 Dessert was the Uncle Cheffy Cheesecake. Thick and fluffy with strong flavor of salty cream. Cheesecake people would be a fan of these. The chocolate streaks are not noticeable in taste, though.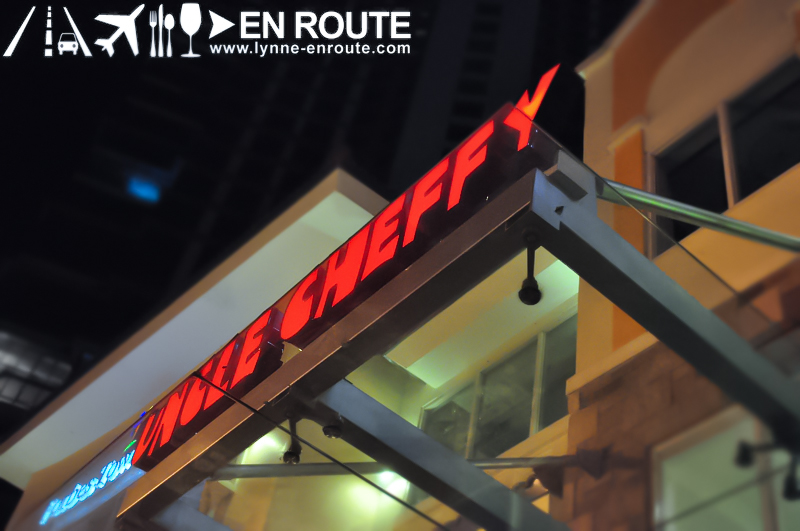 Italian and continental dining made casual and fun is what Uncle Cheffy is all about. Wether it be a pasta, viand or their brick oven panizza, partnered with their selection of wine, cocktails and other beverages, Uncle Cheffy in the Burgos Circle is one of yoru Italian destinations in fort Bonifacio Global City.
Uncle Cheffy is located at Unit C Bellagio-II Forbes Town Center Rizal Drive cor. Burgos Circle, Bonifacio Global City Taguig. Tel. Nos. +632-659-8030.
Comment on this and Share it on Facebook!
comments
Powered by Facebook Comments