NOTE: AS DISCOVERED AROUND APRIL 27, 2012, THIS PLACE HAS ALREADY CLOSED AND REBRANDED AS BREWKUS SANDWICH
Tea has always been known for its soothing properties.  Commonly associated to the Chinese and Japanese and Chinese cultures, it has a rich history that involves religion, fortune-telling, and lifestyle.  Eventually tea extends to Europe because the wives of rich Dutch men serve it when they have parties.
But there will be no reading of tea leaves in Teazann.  Just good herbal tea among a lot of other choices.  The name of the restaurant derives itself from the French word, tisane, which means herbal tea.
Nothing very French in the restaurant though.  Maybe the Chicken Cordon Bleu in the menu (?).  The interiors of the restaurant has a lot of green and and dark wood.  Very cozy actually.  They offer a variety of dishes from soups and sandwiches to pastas and rice meals.  It's a good place for those savored out-of-office lunches.  Or imagine sitting by the window, sipping some hot tea when there's a bit of rain outside.  That's calming.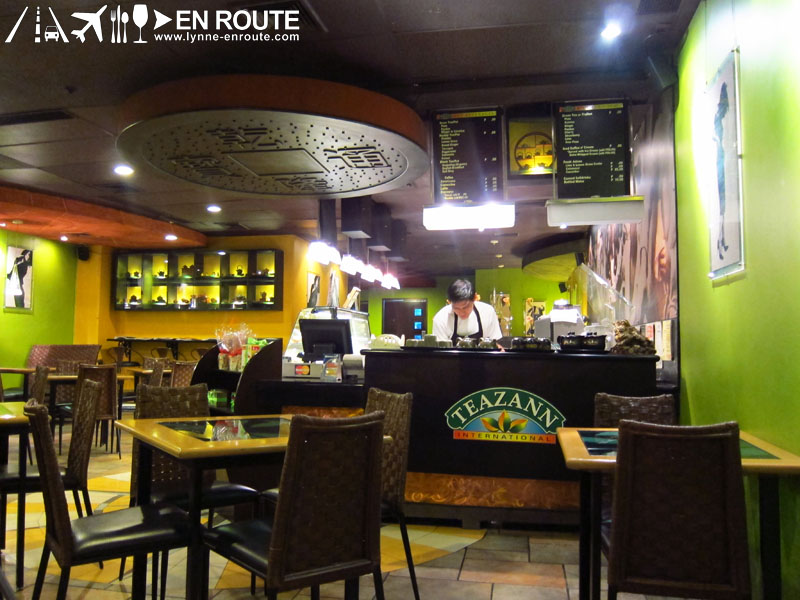 Here are just a few of what we were able to capture from their menu.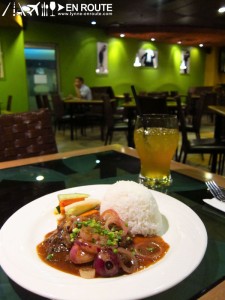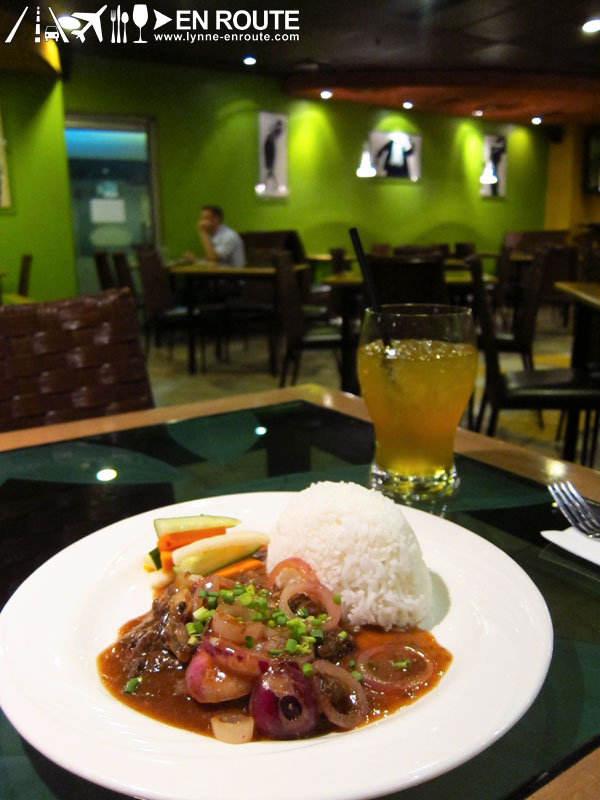 I think they were able to really capture the Bistek Tagalog that I was craving for.  It had a nice sweetness from the onions and sour note from some calamansi perhaps.  Their meals typically come with these pickled vegetables that I am not so fond of.  If pickled food is your thing, maybe you'll enjoy it.
Their Spring Rolls were good also.  The vinegar dip had some sweetness in it too that's perfect for the crunchy rolls.  Wash the meal down with some fresh melon juice or iced tea.
I usually get myself some chamomile tea afterwards to relax.  People also say green tea helps in losing weight.  Not sure if there is any truth in that though. 😛  I just believe that drinking something warm after a meal helps you digest better.
Comment on this and Share it on Facebook!
comments
Powered by Facebook Comments