Tea is not just served hot and from a pot anymore. It's also not just for de-stressing alone. It's a refreshing drink you can enjoy to sip. And it's catching on to all those designer coffees.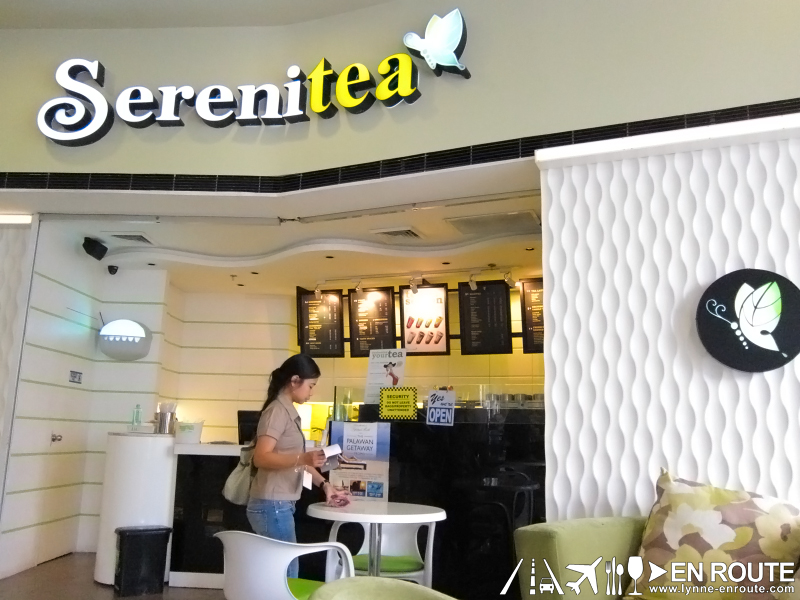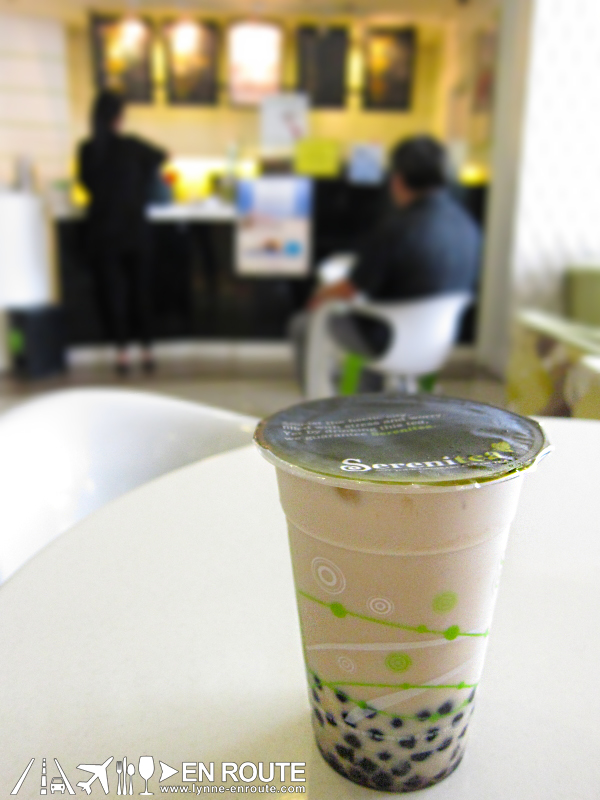 I always have to overcome my perception that this milk tea sensation is just the latest version of what Zagu and pearl shakes were in the nineties. So when I chanced upon Serenitea in Eastwood's Cyber Mall (formerly Seattle's Best), I took it as a chance to satisfy my curiosity. The ordering experience is akin to a café environment with it's ordering and serving counters. Instead of the Starbuck's style of shouting out your name (or make-believe name if you're into that), they call out your number. Maybe not the most efficient of methods especially during busy periods like lunchtime.
Some five or so minutes after ordering, I had my medium glass of Roasted Milk Tea (Php95). I opted for something basic because I wanted to judge the milk tea in a simple form before nodding to myself and saying I should go for the more exciting ones the next time. Serenitea passes my roasted milk tea standards with flying colors! I am a fan of really chewy pearls so that was definitely a plus. I think a drink comes with a scoop of sinkers of choice already unless you want to add more for Php15.
They also serve hot drinks for their small size. Take your pick from the extensive list of Milk Tea, Grass Jelly Milk Tea, Fresh Brewed Tea, Tea Latte, Serenitease (I find this selection title cute), Serenifruit Tea, Pulpy drinks.  Based on the reviews and Foursquare tips, it looks like the Okinawa Milk Tea should be my next target. But for now, my curiosity has been satisfied.
Serenitea has branches in Eastwood, Alabang Town Center, San Juan, B. F. Homes Paranaque, Banawe, and Taguig.
Comment on this and Share it on Facebook!
comments
Powered by Facebook Comments