For fans of The Champ and the Yum burger, Jollibee has recently come up with a product innovation that will surely make you curious, and will definitely make you say, "Why'd they only think of this now?"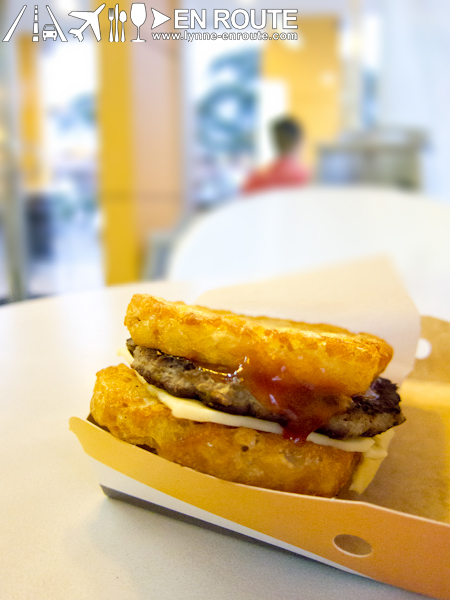 Enter the Hash Brown Burger.  Two perfectly crispy hash browns sandwich your typical burger patty with a smearing of ketchup, and a slice of cheese.  We know a lot of people who are claiming copyright to the idea of putting a hash brown in a burger.  Let's see if someone eventually wins against the fastfood giant. 😛
But seriously, if this is the end product of a makeover, we are totally loving the new look of the Jollibee burger!  A simple yet genius of an idea.  For just Php64 ala carte or Php80 with a drink, it can easily go on our list of cheap thrills.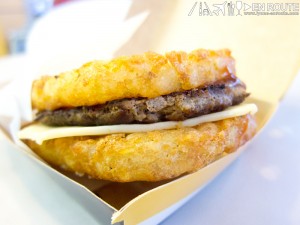 For weight-watchers, their packaging clearly states that they bake the hash browns so that means it's less calorific (although we'd question why you'd choose fastfood if you were a healthy eater…hmmm).  Actual consumption can attest that it wasn't an oily meal.  If it was, the paper wrapper would have been soaked easily.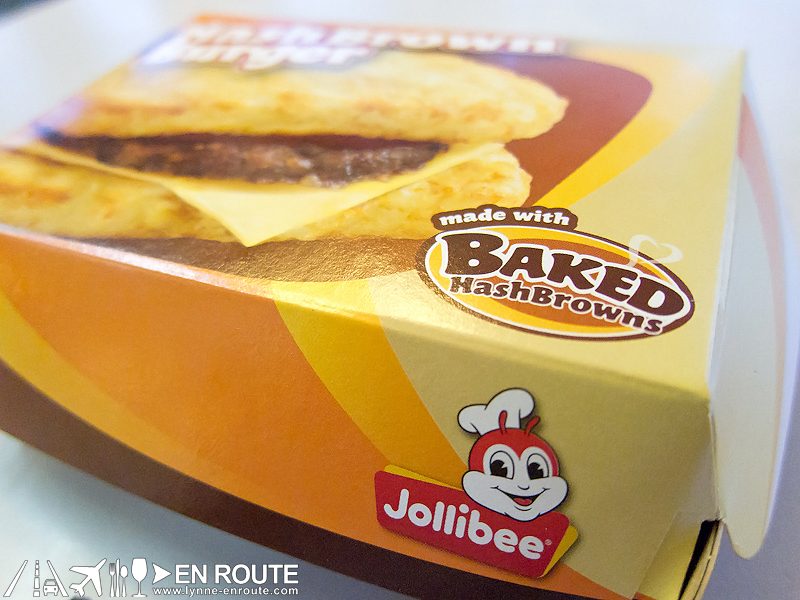 We truly hope this becomes a mainstay on the menu and doesn't become one of those limited edition offers aimed at driving traffic only at specific times.  As early as now, we are stating it clearly: the Jollibee Hash Brown Burger is a winner and definitely must stay. (Emphatic much? :P)
But just to be sure you enjoy the same freshly-baked goodness we had, steer clear of big crowds especially during lunch and dinner because you're not sure to get a freshly-cooked hash brown if they have to prepare for the onslaught of hungry patrons. 😀
Comment on this and Share it on Facebook!
comments
Powered by Facebook Comments