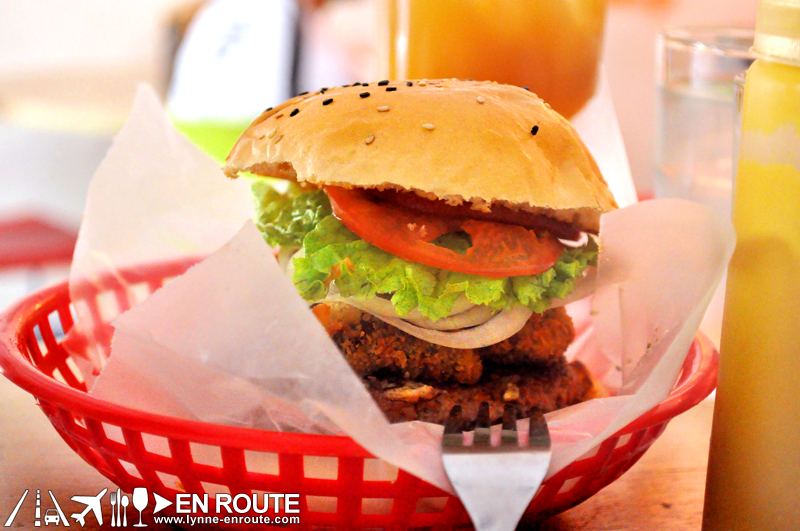 There sure are a lot of burger joints popping up in the Manila metropolis.
While the burger may be a staple in fast-food restaurants, it is in the specialty shops where you may find some of the best tasting burgers. And this particular shop takes the wannabes to school.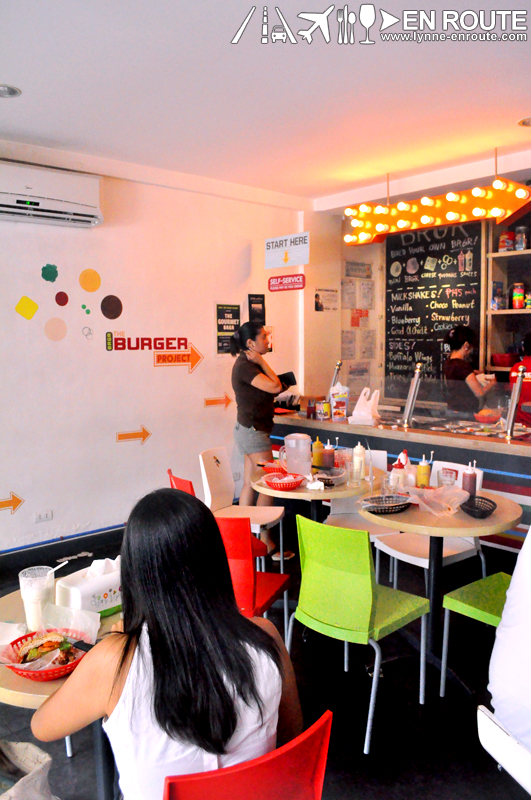 BRGR: The Burger Project is just one of the many restaurants that you can plow through in the Maginhawa Street area of Quezon City. So what's to learn from eating here? Simply damn good burgers.
And En Route is always ready for a food lesson. 😀
What makes it more inviting to foodies is that the place has a more casual and easy-going feel. It seems to cater more to the youthful crowd with its bright colors and school inspired blackboard, showcasing some of their wares.
So how does one start their schooling in getting one of the best burgers? Just head to the counter, grab a pen and one of the clip-pads where you begin to customize a burger to your liking.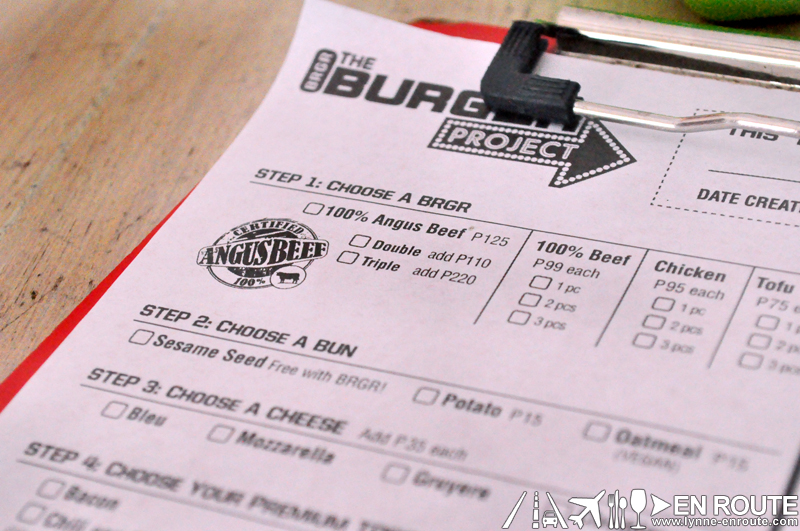 It begins with the elementary of all burger goodness: the patty. They have Certified Angus Beef Patties similar to that from Chuck's Deli. Regular 100% beef patties are there too. What can strike a special would be their chicken and tofu patties. Reminiscent much of Good Burgers.
From there, customize the bun, fillings, toppings and some of their special sauces. Depending on how your burger is customized, the price can range from PHP 100.00 all the way into the PHP 400.00 range.
Oh, and you can name your burger project, too 😀 !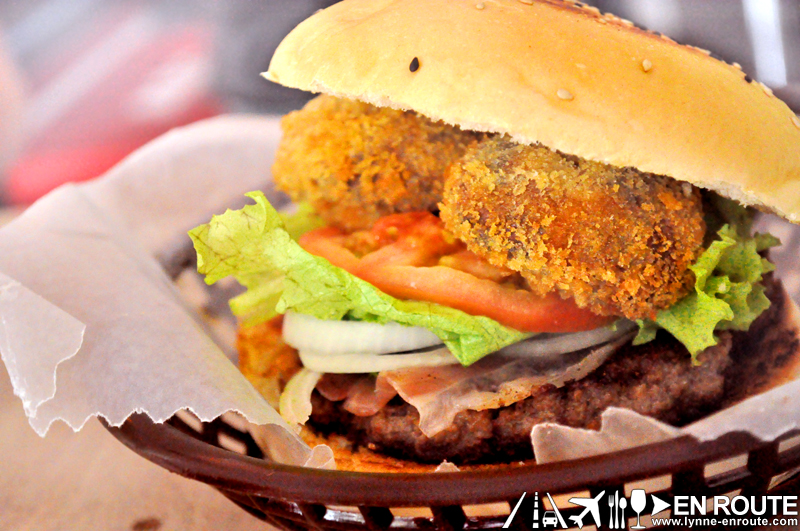 Get your burger by the counter once your name (or your burger's name is called). Marvel at your own creation 😛
Is customizing a nosebleed? Just pick from their popular burger projects that will surely receive high marks.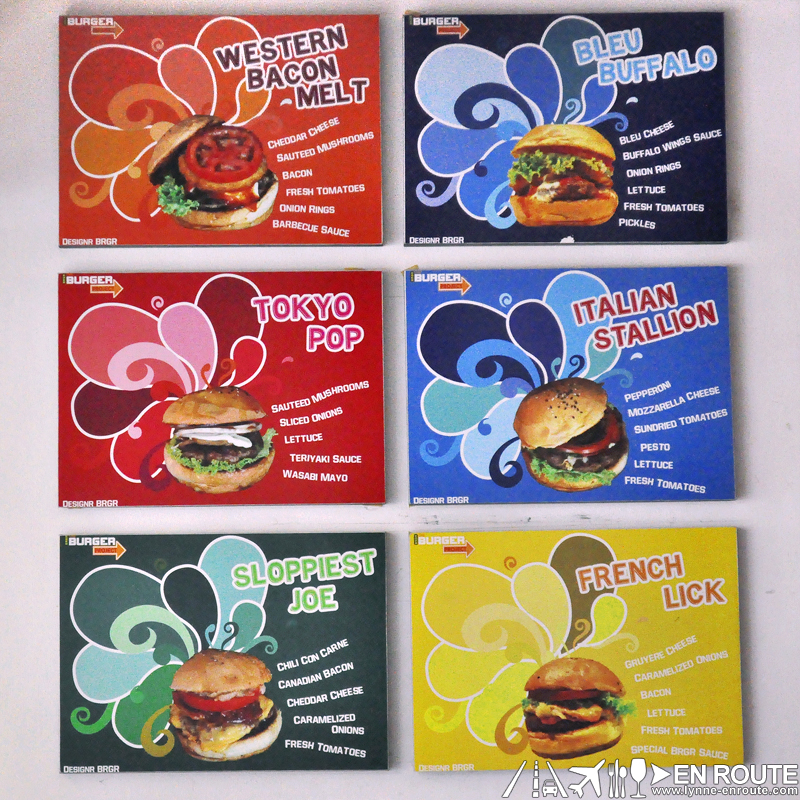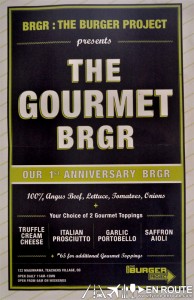 So after trying them all out, the one thing that will make people keep coming back for a refresher course is an occasional customized burger from them. During this visit, The Burger Project was celebrating its first year anniversary. Click the pic to read and start salivating.
Sometimes, it is the fundamentals that give the most impact, so a basic burger with lettuce, onions, cheese, tomatoes is all you need. the Burger Project also has this special BRGR sauce, quite reminiscent of the Burger McDo of McDonald's.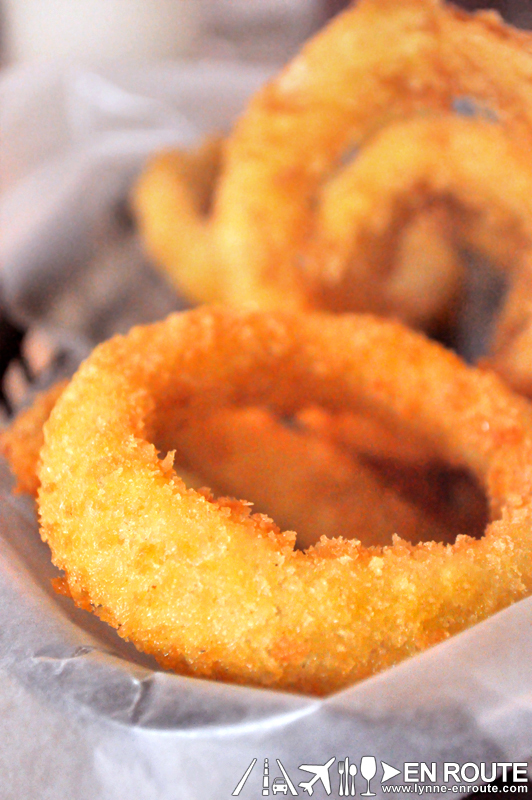 No session is complete without sides to compliment your burger. Choose from mozzarella sticks, onion rings, buffalo wings etc… The buffalo wings have the spicy-sour kick. Fans will definitely rejoice!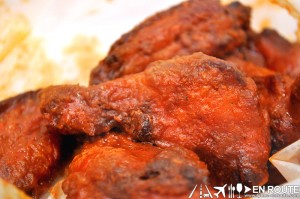 Lesson learned: BRGR: The Burger Project is definitely one of the places for simply good burgers. Let the comfortable vibe make you focus on savoring each and every bite. Always come back to see what else they have in store.
Class dismissed 😀

.
.
.
BRGR: The Burger Project is located at 122 Maginhawa Street, Teacher's Village, Diliman, Quezon City.
Telephone Nos. +632-351-7474.
Big fan of BRGR: The Burger Project? Think there are others that can compete with it? Let us know in the Facebook Comments Below
Comment on this and Share it on Facebook!
comments
Powered by Facebook Comments