UPDATE: Treffpunkt has moved to a different location to the adjacent street which Liberty St.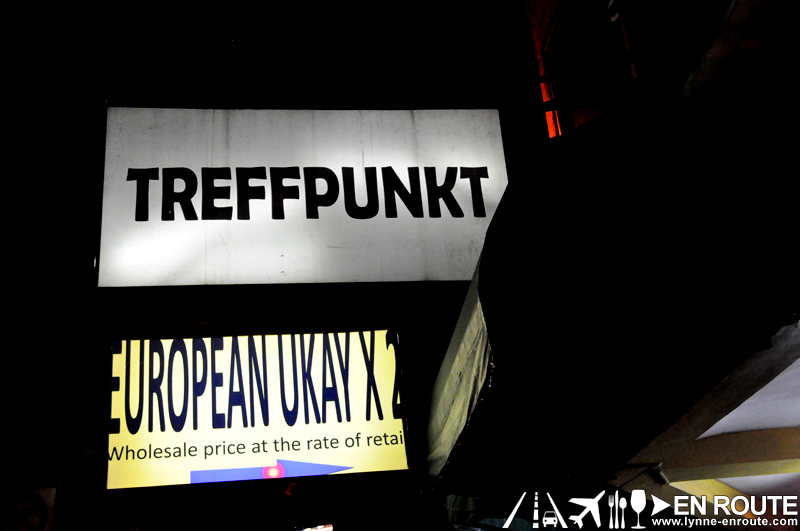 Treffpunkt is German for "meeting place". Usually it is a place where men meet to have a few pints of beer and tell stories and compare lederhosen (Here is a sample. We are not very knowledgeable nor thrilled on the reason for doing so.)
Interestingly, a "treffpunkt" has existed here in the Philippines since 1986, never moving from its EDSA – Santolan area location (Santolan is now renamed to Col. Boni Serrano)
En Route is fortunate enough to learn a bit of this history with the gluttony society that circles that Metro Manila area for some of the hidden or forgotten gastronomy places, so here was one experience in Treffpunkt:
First and foremost, no one would even know it was a dining place from the outside. The vintage looking furniture and classy looking chandelier can make it look like a furniture shop. It doesn't help that the adjacent store is a place to buy garden stones and outdoor sculptures.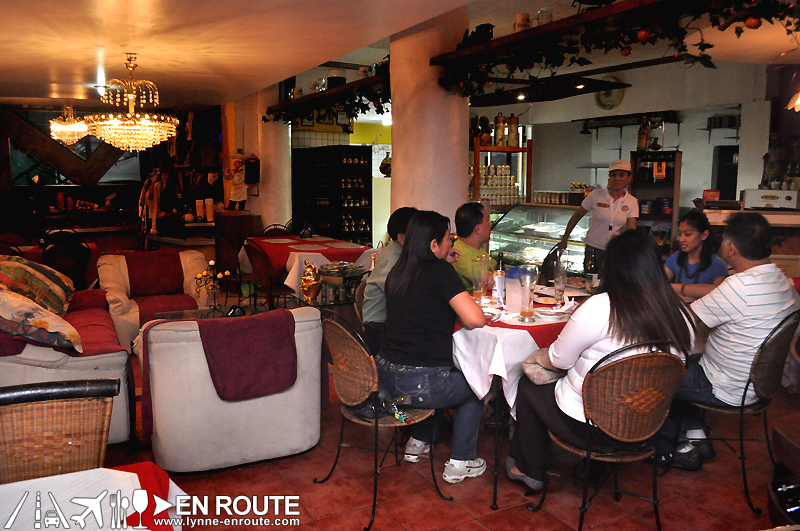 However when you do enter, it is a very humble looking restaurant that has preserved its quaintness for almost 30 years. There is no need to critique the interior. It is the food that will draw you: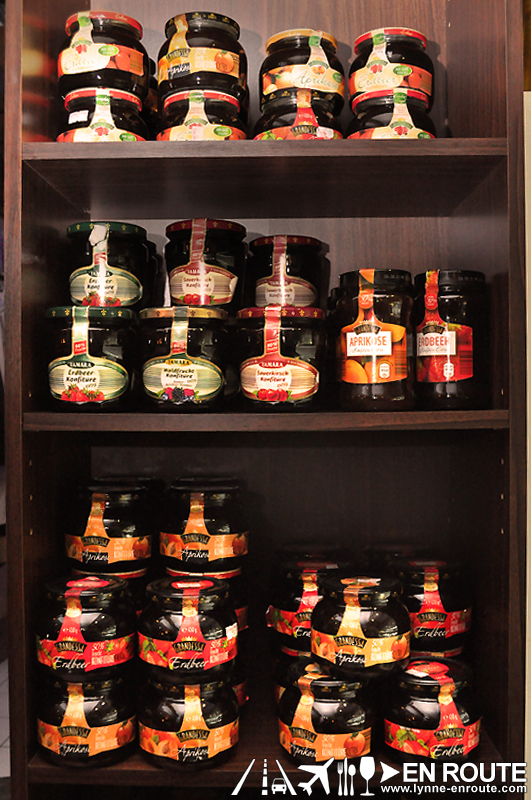 Various sausages and hams are displayed for your picking. Either pick some for take-out (apparently a lot of people do this) or get a few here and there and have the kitchen cook it.
Chomping down on some sauteed sausage or bratwurst made of good meat and sauerkraut is heavenly. No fancy utensils to distract you from the food.
Bread and jam are also available for purchase. It is no nonsense deli deliciousness…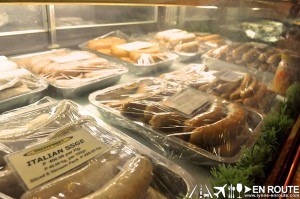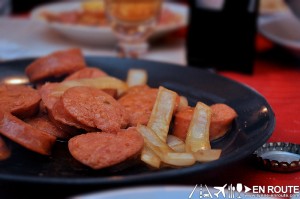 Especially when complimented for probably the reason you will come here: Good German beer 😀 !
If you go to some other fancy pub in Manila that serves German beer, chances are it came from Treffpunkt. The people running this place are the exclusive distributors of some of the German beers sold in Manila. And since you cut straight to the source, the prices of the beer are cheaper. What may normally costs PHP 190.00 for a bottle of Erdinger is around PHP 100.00 in here.
If you're having a party at home, little kegs are available as well. Best way to share the wealth of knowledge and sophistication of German beer.
It is recommended that you go in groups in order to have a little sip of each beer they have. The excitement of sampling it can get you so imbibed to the point of incapacity. While we at En Route rave about our alcohol, we encourage not to drink and drive.
Because there's a good chance that you will spill your drink 😛
Not for beer? They got wine, too! This wasn't sampled in this trip, but that just gives more reason to return.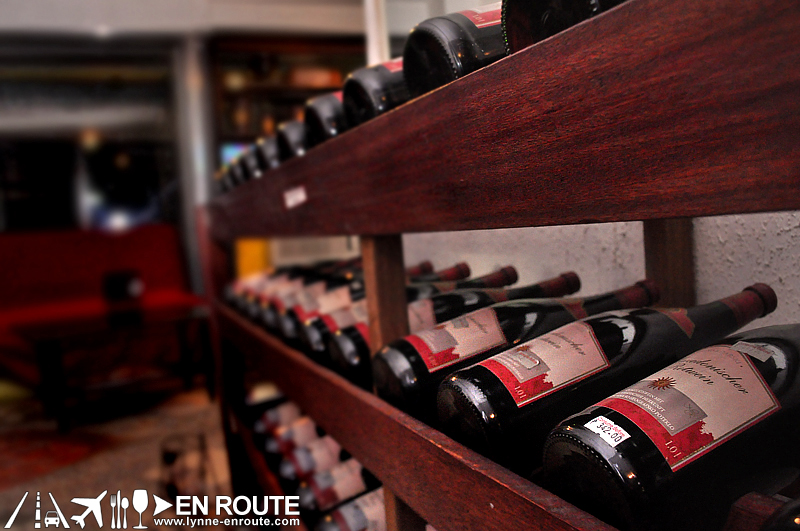 These are just some of the reasons to make Treffpunkt your own treffpunkt. Good food that meets good beer deserves to be spent with good company 🙂

.
Treffpunkt is located at 18 Liberty St. cor. Edsa, Cubao Quezon City. Telephone Number +63 2-438-8194. Fax: +632-438-4645.
Operating Hours
Monday to Saturday 8:00am to 10:00pm
Sunday and Holidays 8:00am to 6:00pm
You can order any of the items either in retail or wholesale. Ask for any wholesale discounts.
Going there is best either through EDSA Northbound and take the Santolan service road or through Col. Boni Serrano and take a right at EDSA. Liberty Avenue is a one-way street going away from EDSA.
If you're a fan of German beer or nostalgic of Treffpunkt, or if you have your own "Treffpunkt" share it in the Facebook Comments below.
Comment on this and Share it on Facebook!
comments
Powered by Facebook Comments