There was a time in the history of the Philippines when the whole archipelago was engulfed in a battle for the best shawarma (that war was back in the mid- to late 1990's. It wasn't so long ago).
That garlicky, meaty, flavorful wrap became a late-afternoon snack staple that caused quite the long lines, similar to the lechon manok (roasted chicken) of the 1980's and currently in the era of this article, milk tea (Click here to see the list of milk tea places tried. We were also part of the fanaticism).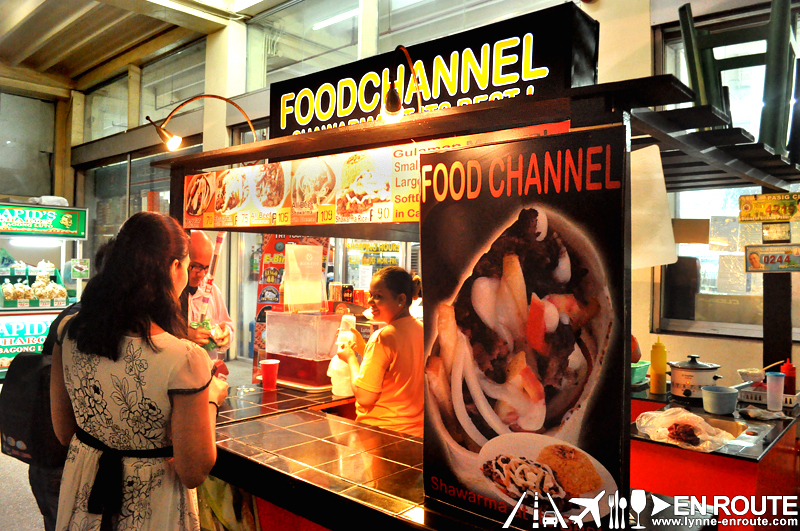 One place that stuck and kept on going past those 90's was Food Channel. People would fondly remember this in the old Greenhills Virra Mall before countless fires forced it to renovate.
They have a few outlets around now, compared to other shawarma joints that have folded up and waived the white flag. And compared to the other shawarma places, their taste has been quite consistent throughout the years (With a few hits and misses here and there. I guess a war veteran can't be blamed for such rustiness.)
The other thing that is special with their shawarma, is there is the option of adding french fries and grated cheese.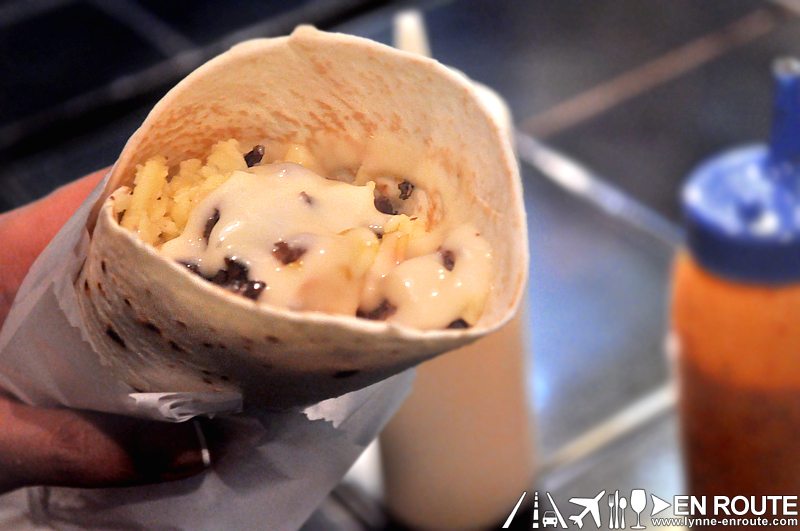 An order of shawarma ranges from PHP 75.00 to about PHP 105.00 depending on the extras you wish to add.
It is not necessarily the best tasting shawarma in town, but its accessibility and strategic locations make it the top of mind. And that's one of its secrets to its staying power.
It is a wonderful experience to have one as a meal on-the-go or just a cheap thrill to munch on once in a while. After that 90's shawarma war, we have here one of the last few standing shawarma shacks. Here's to hoping they last.
Comment on this and Share it on Facebook!
comments
Powered by Facebook Comments