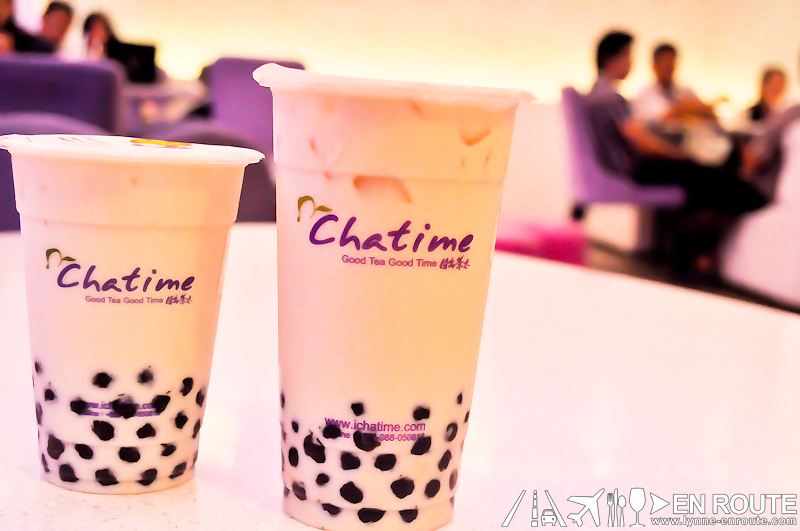 My first official induction into the world of–hold on, I mean the wonderful world of milk tea was from Chatime.  And now, tea shall never be the same to me.  It suddenly got funkier and a lot more fun than the images of relaxation and tea pots that we're used to.
Not that I've sworn off hot tea. No, no.  I'm just happy its family is expanding and more people are gaining awareness about its great flavors.
Click here for tea in different forms that we've tried and encountered.
I must have had dozens of glasses of Chatime milk tea already before I was finally able to write an entry about it.  I was holding out until I got to go to their flagship branch in Pioneer.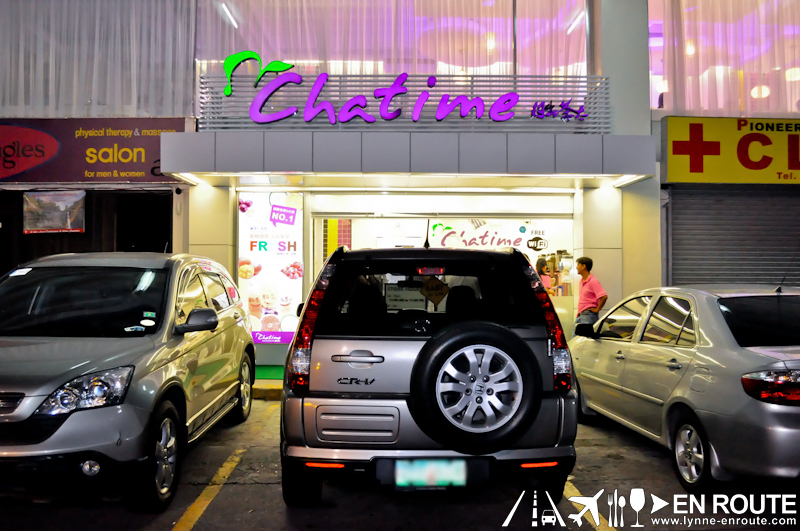 Once you get there, it's such an experience you'll trade with your typical coffee shop visit.  Comfy and chic, it is fun and relaxed at the same time.  Enjoy the bright purple and pink accents against the bright white of their interiors.  Sink into the ottomans or lean back against the soft seats with a glass of your milk tea concoction in hand.  Definitely a cool place to hang-out with friends up until the wee hours.  I think I'd like to do a lot of planning and thinking here.

Chatime's choices are so varied that you seriously have to take your time in deciding.  A usual that we get is the Brown Rice Green Milk Tea with 80% sugar and Less Ice.  And like what we always look for from all the other milk tea places we've tried, we want that tea flavor intact.  And here, you still get that yummy yummy tea taste!  (If I could have a giant glass of milk tea everyday without getting fat, I would be a very happy girl. :D)  Now that I've shared with you my staple Chatime drink, I can move onto try the QQ Jelly ones because I've always been curious about them. 🙂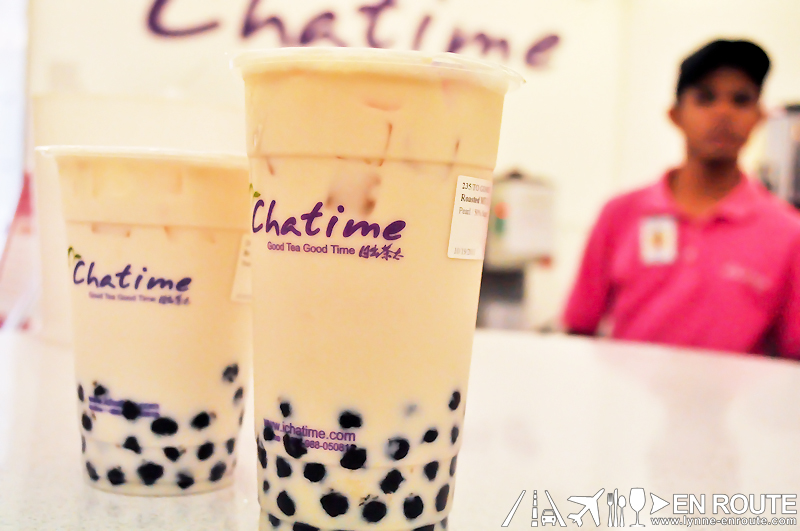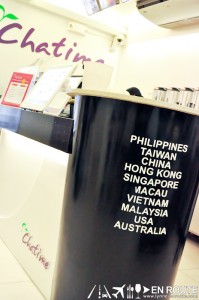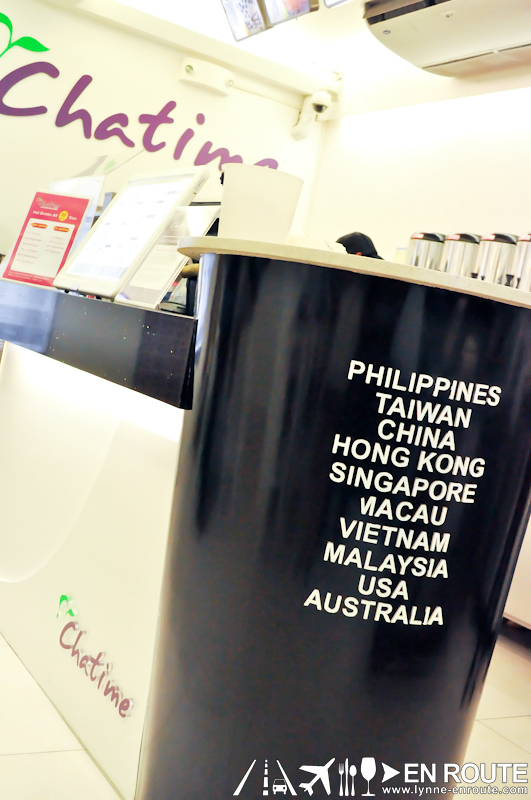 While I confess I've felt compelled to keep trying the different milk teas out there, it doesn't hurt to have a favorite.  I'll always be loyal to Chatime.  (It was even such a joy to discover a branch in the Hong Kong airport!)
Here are Chatime's current branches in the Philippines:
Chatime Pioneer Center, Pasig
Chatime Robinson's Galleria Supermarket
Chatime Landmark Bridgeway, Makati
Chatime One Archers Place, Taft
Chatime SM Mall of Asia, Manila
Comment on this and Share it on Facebook!
comments
Powered by Facebook Comments