AS OF JULY 2, 2012, IT WAS DISCOVERED THAT THIS ESTABLISHMENT HAS CLOSED.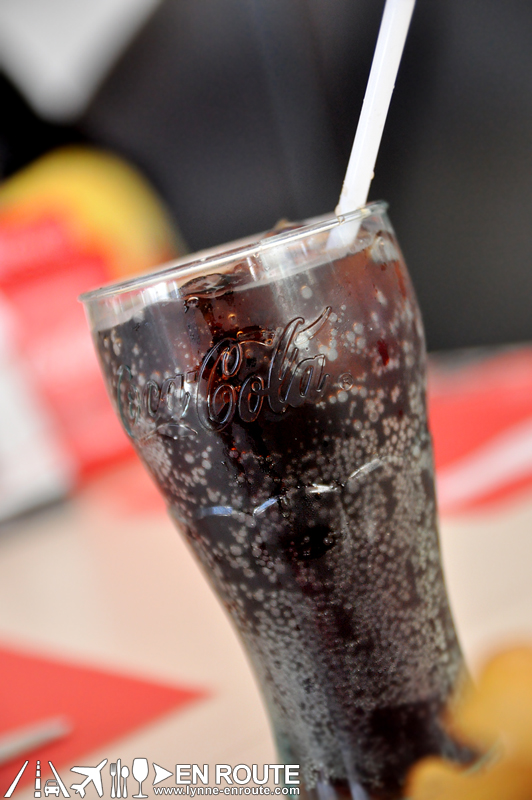 There's something about vintage diner themed restaurants every time you step in. It's like going back in a time of simpler fun yet trying to break out into something new and trendy. Bright colors and neon signs with chrome and cushioned seats. It is an icon.
And what else works well with a classic place than a classic brand that is always part of of fun, family and nostalgia: Coca-Cola.
And what a treat it was to discover a diner with everything Coca-Cola!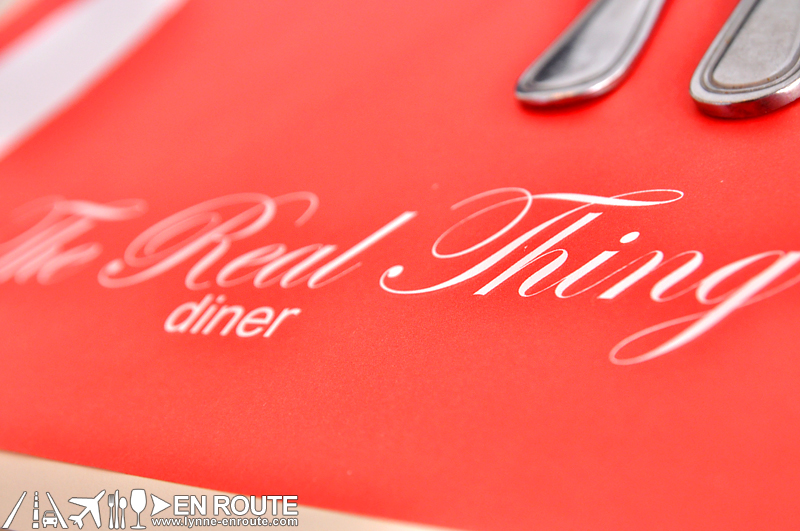 The Real Thing Diner is like a shrine to the global icon and a time capsule preserving each and every moment in the history of the brand.

The place is all red and white with all the memorabilia either hung or shelved for people to appreciate. Every nook and cranny is a conversation piece. There's even a collection of Coca-Cola cans displayed up high!
The Real Thing Diner is co-managed by singer/songwriter/harpist (Yes. A harpist. Quite rare!) Noelle Cassandra, who gives a modern jazz crossover twist to the harp's distinct tune.
She was around during this visit and gave some recommendations on what are popular with the guests, such as Sarsi Chicken Wings and their Coca-Cola Baby Back Ribs.
Now since this was a solo trip and the gastronomic indulgences are beginning to take a toll on health and figure, a burger sufficed for this meal (Which just means more reason to bring family and friends to try those wings and ribs 😀 !!! )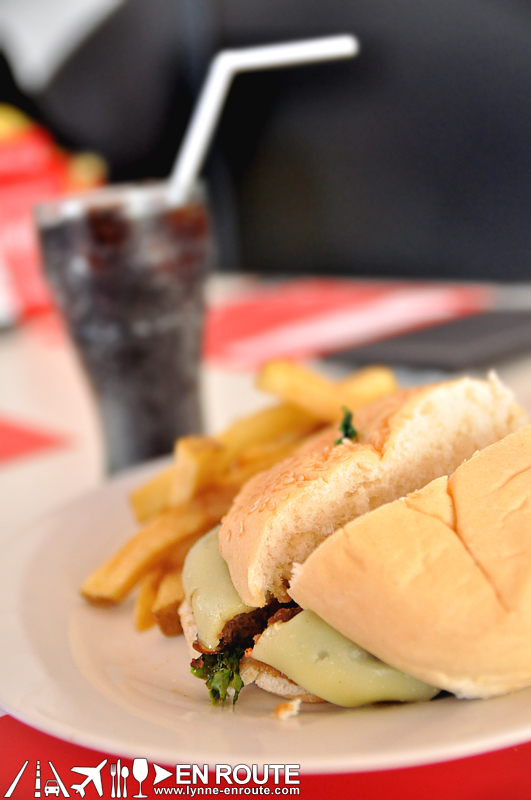 .
They mentioned that the Coca Cola Barbecue Burger (PHP 249.00) can be quite a heavy for a light eating individual and offered to have it sliced in half in case it cannot be finished in one sitting. And with a handful of well seasoned fries to come with it, they weren't kidding.
The burger was thick, and the Coca Cola sauce that smothers the burger is unique with a pleasant tang. Quite good value. One can just imagine the magic this will do to baby back ribs!!!
What complements the savory food finds is the cheery atmosphere of being surrounded with some of the most memorable trinkets and and historical icons that has represented pretty much every era of Coca-Cola drinkers. It is worth visiting to bring family, friends, and other loved ones to visit nostalgic times over fun comfort food.
This is the real thing!

.
.
.
The Real Thing Diner is located at 2/F IL Terrazzo, 305 Tomas Morato cor. Sct. Madrinan, Quezon City
Tel. Nos. +632-352-4320
Fan of The Real Thing Diner? Or just love to say your piece for your friends to see? Let loose on the Facebook Comments below!
.
.
Comment on this and Share it on Facebook!
comments
Powered by Facebook Comments