'Tis the season for sharing, giving…and FOOD!  We're well into December by now and it's just 20 days 'til Christmas.  If you're still racking your brains for some gift ideas (yes, gifts for yourself are allowed. :D), food is never a bad place to look.  From the holiday hams to the Chinese New Year-themed tikoy, there's bound to be one to suit your needs.  Of course, sweets are always part of the consideration.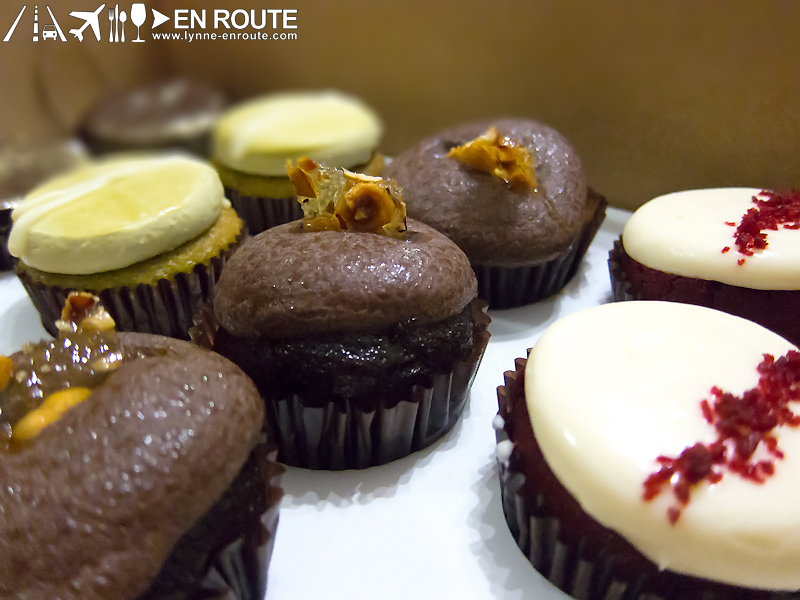 Just like these cupcakes that I got for my birthday.  I made sure to note down thespoonisflat.com from the box and my searches led me to Cupcake Boutique by Klar Joseph.  These were just love, love, LOVE all over!  My favorite is the Chocotella because of the richness of the chocolate with a bittersweet crunch provided by a piece of  what seems like peanut brittle or a shard of caramel. (I find it really hard – like an immensely difficult task – to say no to chocolate! :P)
Other cupcakes I've tried include the Red Velvet, the Diplomat (which uses Valrhona chocolate), Green Tea.  All equally  yummy and mouth-watering.
Other contact details I was able to find online are: +63 917 533 5527 and [email protected].
Comment on this and Share it on Facebook!
comments
Powered by Facebook Comments