It's a new year once again, and with it brings renewed hopes and dreams. We all have them. At En Route, it's to be able to get to places of our dreams. It actually is the very first post of the blog 🙂
This kid, however,  just wants to get out of the streets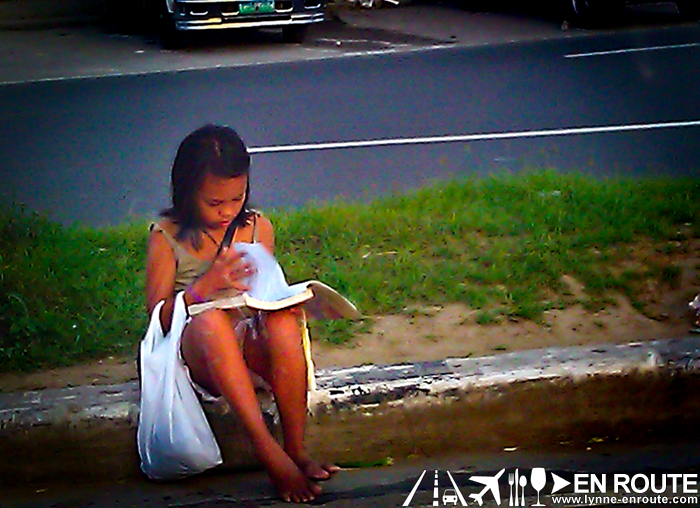 .
This young sampaguita street vendor was seen somewhere in Katipunan avenue. When the stop light turns red and the cars stop, she goes window to window peddling her wares. When it turns green, she sits on the curb and gets back to her school books, talking loudly to herself to drown out the noise of the city and be able to understand what she is reading. And this was a Saturday.
That moment was too good to not take, even with a phone cam. It summarizes how we should go about our lives:
Follow your dreams, no matter what the circumstances.
Hope this inspires us for this and the rest of the year, En Route to our own hopes and dreams 🙂
Comment on this and Share it on Facebook!
comments
Powered by Facebook Comments