Ever had the lunch dilemma when you just couldn't decide where to eat?  You don't really have a lot of time but you don't want to end up in the same place again eating the same thing again.
For those who are based in the Fort Bonifacio area (whether residing or working there), as well as those in the nearby areas of Makati, you are in luck. Tucked away in the 2nd floor of the Commercenter Building on 31st Ave. cor. 4th St. is Relik Tapas Bar and Lounge. A gem of a place that could possibly be your future mainstay lunch place.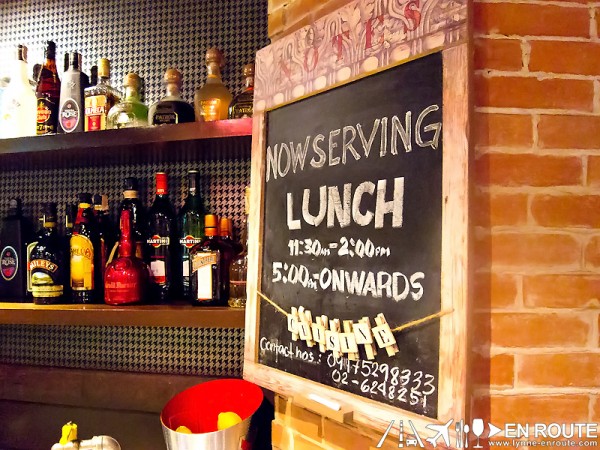 Think vintage with a lounge feel – leather seats and warm lighting.  There's something about red brick walls that just feel cozy and relaxing.  This is a place that offers you that much-needed lunch respite with its homey ambience.  And of course, really good food.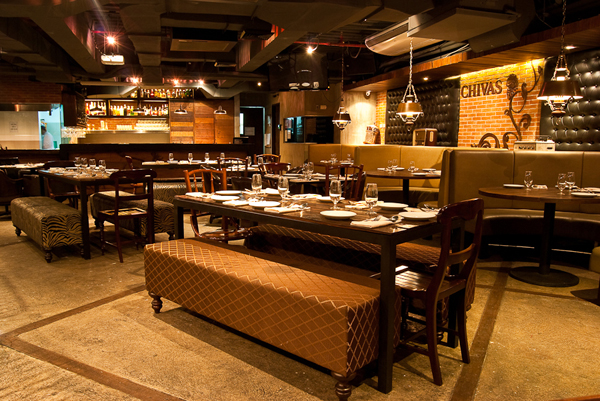 Introducing: Relik Tapas Bar and Lounge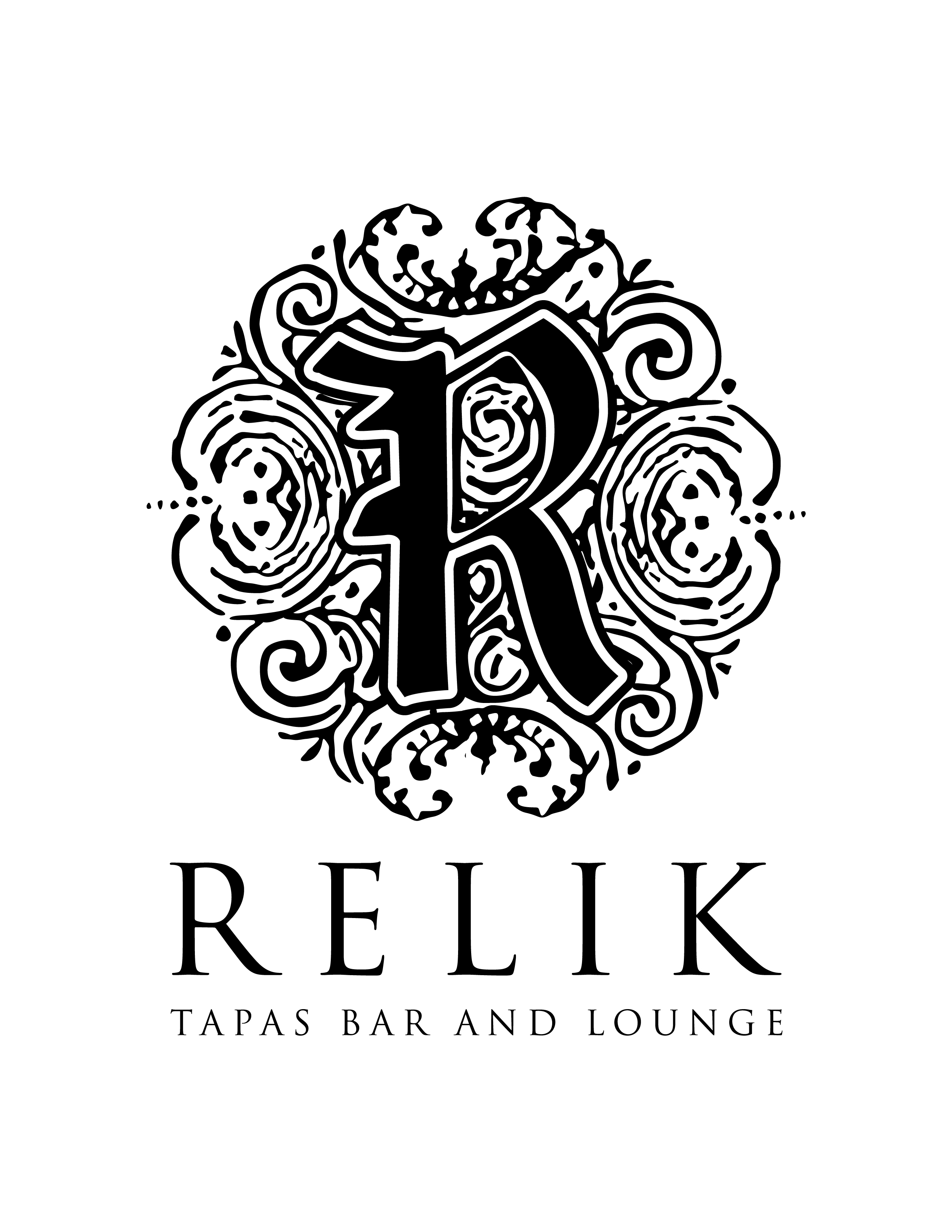 Now, tapas aren't just for evening affairs over wine.  They're good at any time of the day.  Relik Tapas Bar and Lounge's Australian-trained Chef Benjo Tuason describes them as "modern tapas."  While the menu boasts of Spanish-Mediterranean comfort food, the common ingredient is that everything was "cooked with a lot of love," said the Chef.  And what's more comforting than honest and good food for that mid-day meal?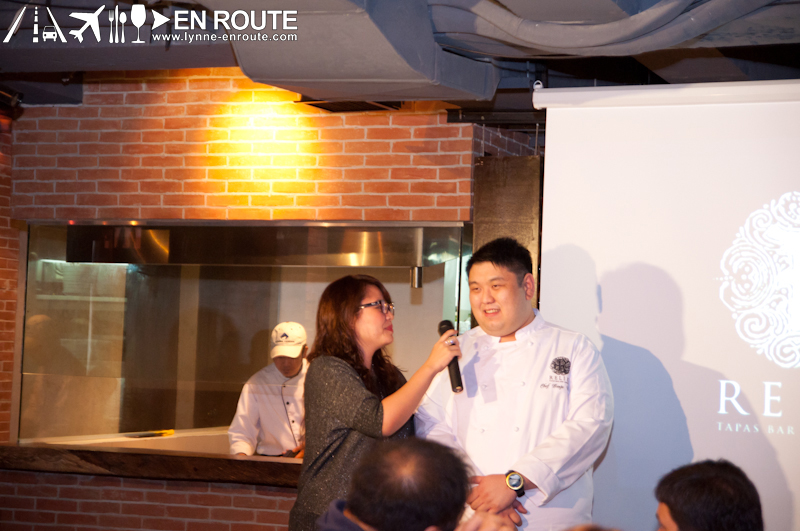 When En Route was invited to Relik's media launch through When In Manila, we definitely kept more than enough space in our tummies for what would be a sampling of their lunch specials.  For just P300-400, anyone can already indulge in set lunch that includes a soup, salad, and one main course.  For us busy workers, that's a treat in itself as we break away from our fast food staples.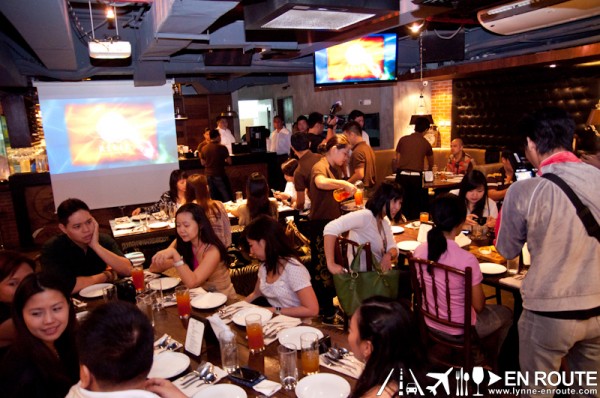 The very first impression you get is that Relik seems new but worn out on the edges.  The different vintage touches lend it character as well as adds to that worn-down-and-therefore-comfortable-and-familiar vibe.
The lunch sets vary from time to time so we know that there will always be something new to look forward to in future visits.  We were lucky to try out the different Chef's Recommendations, some of them could be part of the lunch sets while all of it is part of the regular menu offerings that you could order à la carte.
For Starters
You can't go wrong with a Jamon Platter, a selection of jamons, cured meats, olives, and cheeses.  Pair it with crostini and you can make your own finger food.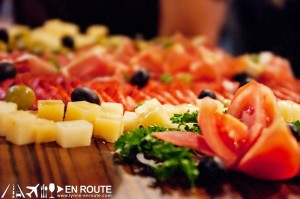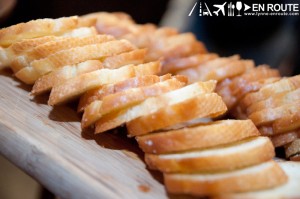 From their choices of tapas, one of the recommendations is the Baked Australian Brie with Tomato Salsa (creamy Yarra Valley brie wrapped in jamon and lightly glazed with honey).  The brie is creamy and the sweetness of the honey provide a good contrast to the crunchiness of the toasted bread that's served with it.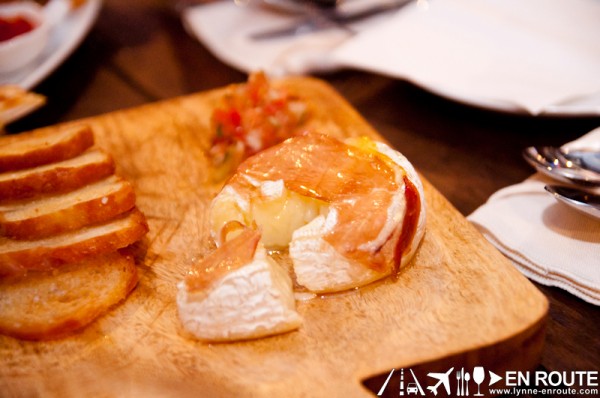 One thing we also enjoyed was the Quesadillas, served with pico de gallo and guacamole.  Simple and cheesy.  Perfect.
For soup, it's hard to beat the comfort received from a bowl of good Roasted Pumpkin Soup (with crème fraiche).  We were very much smitten with just the soup. 🙂
Now, on to the main dishes.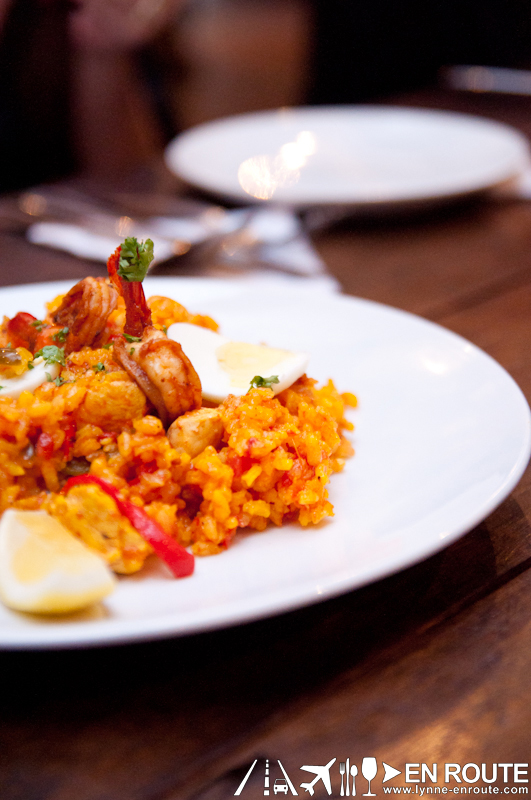 One of the must-not be missed items on the menu is Relik's Mixed Paella.  You actually have to order this a day ahead so they can prepare it.  It goes well with almost anything else from the main dish choices and an order can serve 8-10 people.  There is no overpowering flavor and it has a nice clean texture (because some paellas can feel grainy) but the shrimps do have a certain bite.
Speaking of bite, their Gambas with a Kick definitely packs a punch when it comes to it.  The shrimps from the gambas and the paella have a lot in common. 😀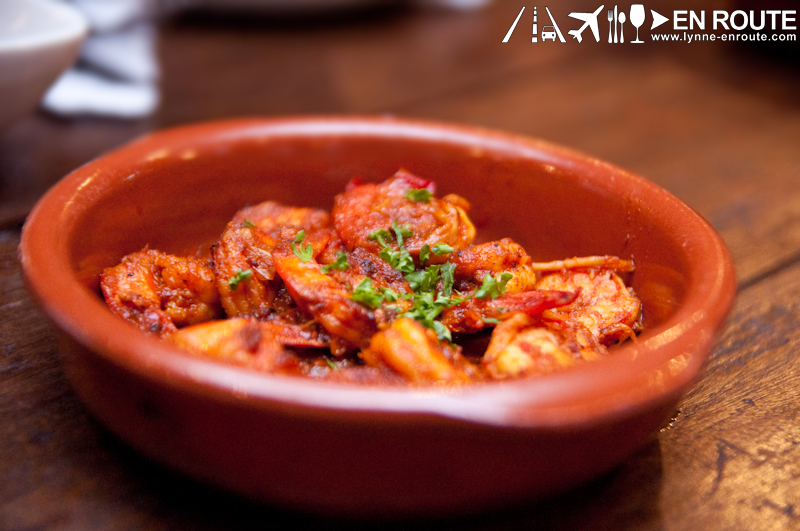 Other dishes they served included the Lengua Bourguignon (slow-cooked Wagyu cow's tongue in red wine, demi-glace, moir poix, and lardoons) and Mother Ann's braised Ox-tail (slow-braised Australian ox-tails served with pome puree and buttered carrots.  What would not be comforting about your mom's own recipe?
Ending on a Sweet Note
We were served Vanilla & Amaretto Panacotta, served with mixed berry compote and lady finger.  The panna cotta was one of the best we've tasted.  The consistency of it wasn't too soft but it wasn't too solid either.  It just melts in the mouth.  We enjoyed it even without the berry compote.  The tang from it just adds a bit of contrast to the creamy milky texture of the panna cotta.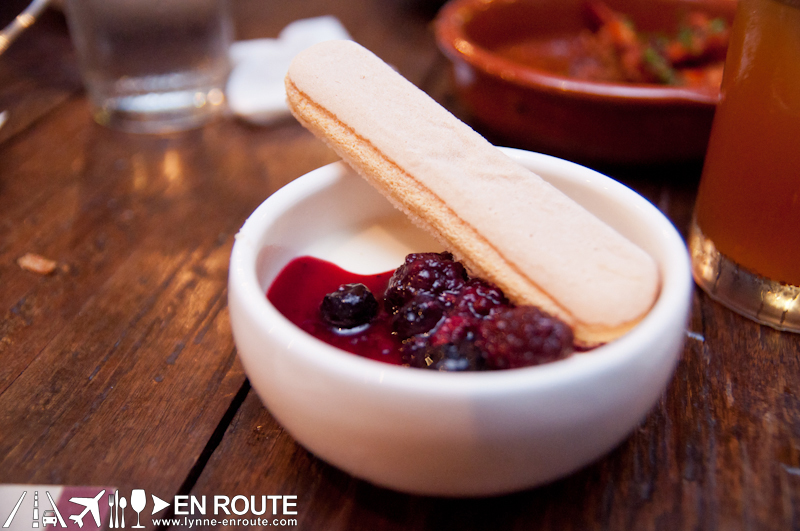 It was surely an experience for the taste buds.  It's definitely something going back for.  Come back some other time and you might just see something you could get to experience Relik yourself.
Other items of interest on the menu include Benny's Certified Angus Rib-eye, the Potato Bomba, and Roasted Bone Marrow.  We'll look into those next time.  You can also check out Relik's official Facebook page or follow them on twitter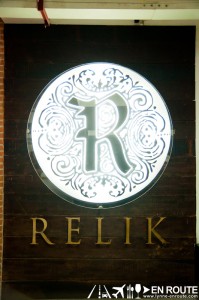 For reservations and advance orders of their paella, call +63917 529 8333 or +632 624 8251 from 10am to 7pm, Mondays to Saturdays.  You can also check out Relik's official Facebook pageor follow @reliktapasbar on Twitter.  They accept bookings for events and the venue can seat 80 up to 110 guests.  They also have a private non-smoking room that's perfect for gatherings or meetings.
Relik Tapas Bar and Lounge is located on the 2nd floor of Commercenter Bldg, 31st Ave. cor. 4th St. Bonifacio Global City, Taguig.  (It's the same building that has Shi Lin on the 1st floor.)
Lunch Hours: 11:30am-2:30pm, Mondays to Fridays (except public holidays)
Dinner & Cocktails: 5:30pm onwards from Monday to Sunday
*Photos with no En Route watermark are courtesy of Relik.
Comment on this and Share it on Facebook!
comments
Powered by Facebook Comments