Most of the time, we eat.  But on certain occasions, we like to dine.  The choices are endless, really. With food being very close to the Filipino's heart, not to mention the penchant for get-togethers, you won't be hard-pressed to find the right restaurant.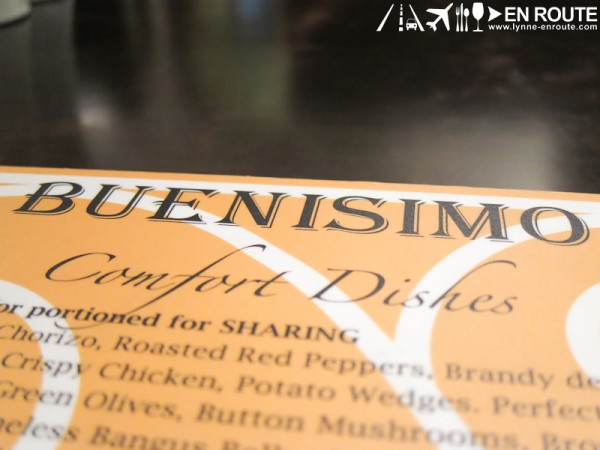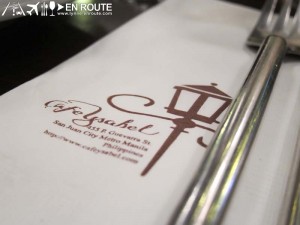 Allow us to offer a suggestion.  If you are familiar with Cafe Ysabel in the San Juan area, then you'll want to check out the newest addition to their restaurant exploits.  Taking it from their website, "Buenisimo is a Spanish word used to describe something as very, very good or someone exceptionally beautiful."  If you're looking for a place to dine, you can expect nothing less from the food Buenisimo has to offer.
The interiors provide a modern take on Filipino minimalism.  You have clean lines and neutral colors that allow you to relax and just focus on enjoying your meal.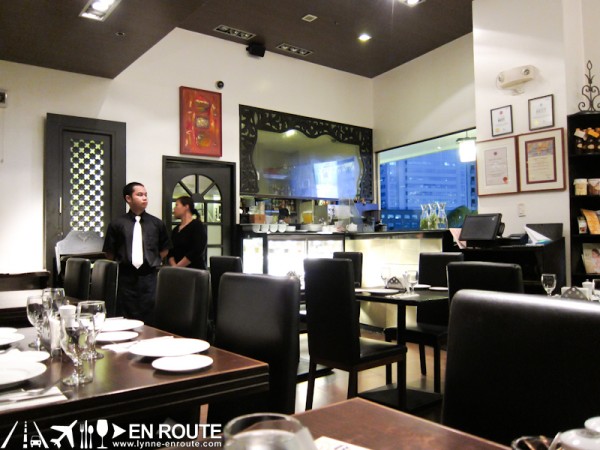 Their menu is a mix of familiar food as well as more upscale takes on some dishes with a touch of foie gras and truffle here and there.
As an appetizer, we sampled the Smoke Fish Wantons with Ripe Mango Salsa (Php170).  This was just a delight to eat! And look at actually… It was such as colorful dish that it was difficult to decide which one to actually put in this article.  The saltiness and crunch from the fried wantons were a nice contrast to the sweetness and softness of the salsa.  We could snack on these any time.  We were munching on these along with some fresh bread dipped in what seems to be balsamic vinegar and olive oil with some added flavor we can't put our finger on.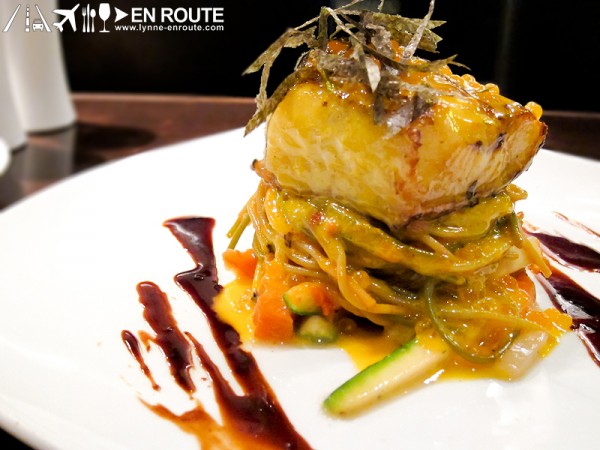 If we loved the plating of the appetizers, the main dish was just as beautiful to look at. Delicately piled, our order of Pan Seared Chilean Seabass –  Saffron Lemon Tapioca Sauce, Demiglace streaks did not disappoint even in flavor.  The sea bass's milky texture was rich in flavor.  And the serving of pasta and vegetables in the same creamy sauce had a nice sour note to give the dish that oomph and finishing touch.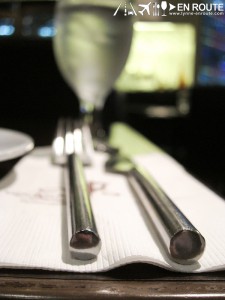 This is but a small preview of what the full menu holds in store for anyone.  Their promise is actually that, "There's something for everyone."
We hope you get to try it sometime and discover what that "something" is.  With no need for luck, you'll surely enjoy the same beautiful and tasteful dishes.
Buenisimo by Cafe Ysabel is located at Level 2, Eastwood Mall Veranda Eastwood City Cyberpark, E. Rodriguez Jr. Bagumbayan Quezon City Philippines
Telephone Number: 709-2136
Comment on this and Share it on Facebook!
comments
Powered by Facebook Comments