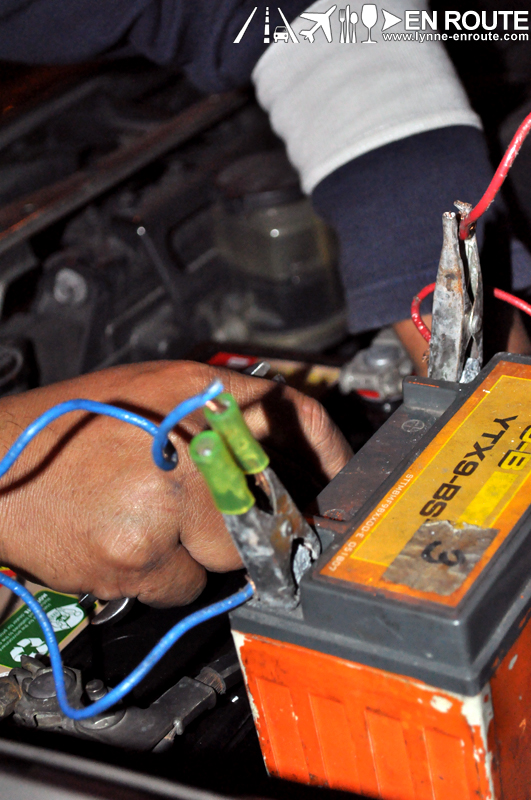 Motolite 24-7 Battery Delivery has been advertised quite heavily over the past few years as providing reliable battery delivery anytime of the day, and with credit card payment, too! But not a lot of us gets stuck at 1:30 in the morning in some place all alone with no one to jump start the car.
En Route, however, does 😛
And even with a call from a reliable family member, sometimes the vehicle's battery is so drained that it cannot be jumpstarted by another car. No push start, no jump start. Pretty much no luck.
With brains liquified like Jamba Juice after a night of Filipino Fusion, white wine and a 4-pax margarita bowl consumed by just 2 people (It totally rocked. Find this margarita bowl in Pino.), it was lucky that even the thought of calling Motolite 24-7 Battery Delivery came.
.
So with a quick Google search, got the number and gave them a call. And yes. they answered at this ungodly hour!
.
The procedure was quite simple. Just give the car make, your location, and they will give an estimated time of arrival. They apparently were coming from the Manila area so expected time was 45 minutes. They even gave the number of the delivery guy so that you can coordinate with him directly (in case he gets lost or is not familiar with the place).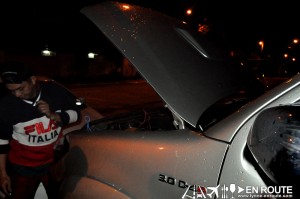 Less than 45 minutes, some guy looking decently rested but eager for a pancake breakfast shows up with a cheery smile and a determined attitude.
It's quite thoughtful of them to first plug in a small service battery to the car to prevent the electronics from resetting (so your radio stations presets and other stuff stored in memory remain). Then, with just a few twists and pulls, he has the battery replaced in less time than he got there.
It was heaven sent. And heaven sent also for Credit Card payment ! Also, trade-in you used battery to get a price discount
🙂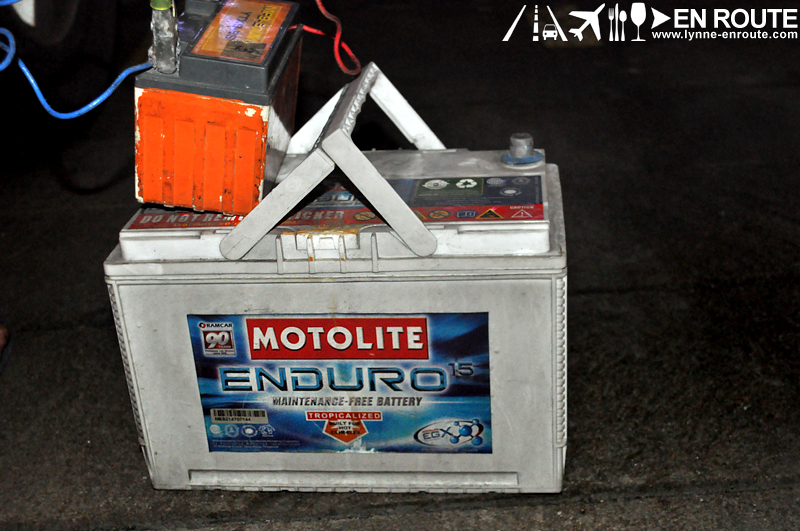 Couldn't have been more thankful for this service. Now, it goes without saying that there is a certain premium on the battery purchased through this (From estimates an extra PHP 600.00) but the peace of mind and the promptness of service is well worth the payment. And yes the battery comes with a warranty card, too.
Give them a call whenever you need a battery replacement in these sticky situations.
Motolite Battery 24-7 Express Delivery is available in key cities in the Philippines.
Had your own car trouble adventures? Have you tried Motolite Battery 24-7 Express Delivery? Shoot us some comments below 🙂
Comment on this and Share it on Facebook!
comments
Powered by Facebook Comments