After two weeks, it was raffle time once again for En Route.  The first time we actually gave away something was when we raffled out a Starbucks planner back in December.  It's fun to give away stuff!  Were just always on the lookout for ways to share something with the people who take time to visit our page and site. 🙂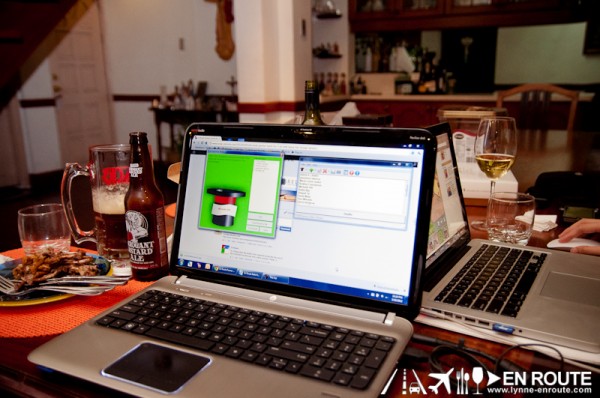 Over Bon Chon, some wine, and a few bottles of Arrogant Bastard Ale, we've looked to The Hat application once more for ramdomization of winners.  These lucky folks will each get Php 1,000 worth of GCs to enjoy lunch at Relik Tapas Bar & Lounge in the Fort.  That's good enough for lunch for two since a lunch set is Php350!
And now, without further ado, the lucky winners of the raffle are (drumroll please):
Reisa Maas
Jeniffer Gangan
Richie Zamora
Geanloren Atienza
Michelle Hill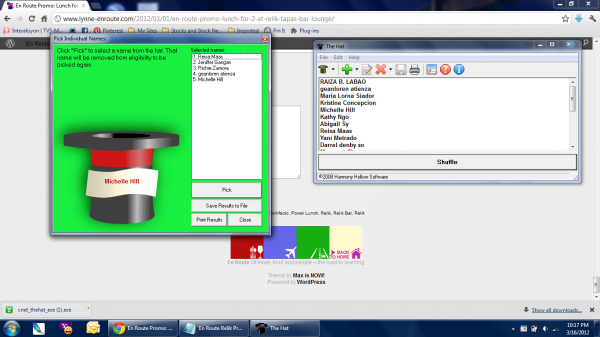 Congratulations to everyone!!!  Thanks to all the others who participated. Please keep reading because we plan to share more stuff with you guys.  Just keep checking back to make sure you don't miss out on anything.
To the winners, we hope you enjoy your lunch dates at Relik.  Congratulations again (to you and your plus ones)! 😀
Prizes can be claimed through either a meet-up or via mail.
Comment on this and Share it on Facebook!
comments
Powered by Facebook Comments