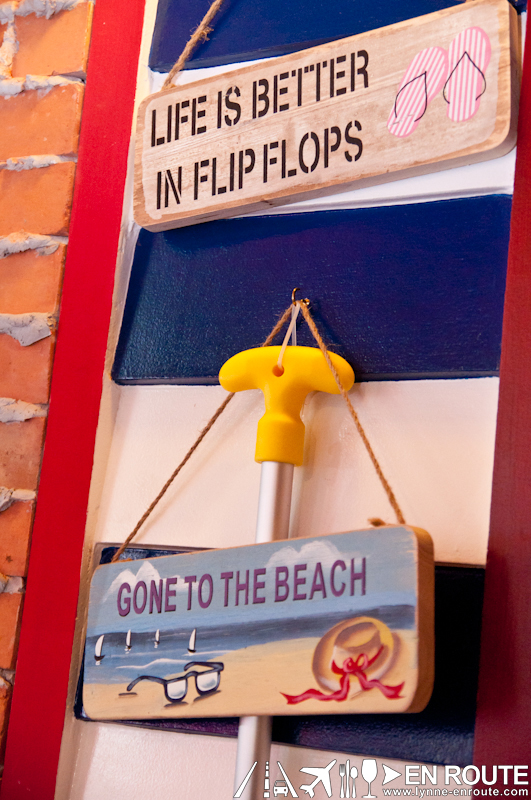 "No worries."  Ahhh, the beach bum's lifestyle.  The heat can play mind tricks on you and keep you dreaming about beaches, ice -cold beer, and everything else associated with vacation (Yes, a beach and cooler filled with beer are our minimum requirements for a getaway.)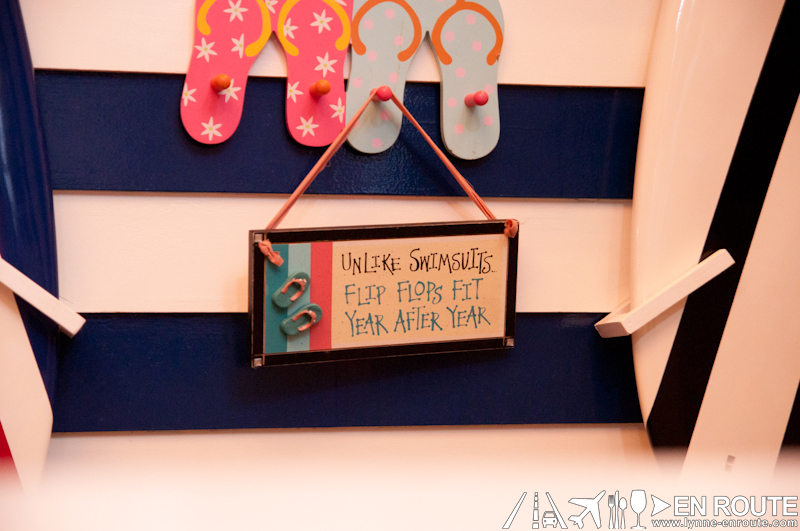 Now's the perfect time to just hang loose.  Take it easy and forget about the stress of business calls, deadlines, and traffic enforcers.  Wouldn't it be great to just be on the beach day in and day out?  To some, that might actually be possible.  But for us slaves in the workforce, we find our respite in bite-sized portions that are more accessible.  It can be a nice leisurely lunch at a place near the office, quiet moments with a book in hand or, fun and relaxation could simply be represented by a bucket filled with perfectly-flavored buffalo wings!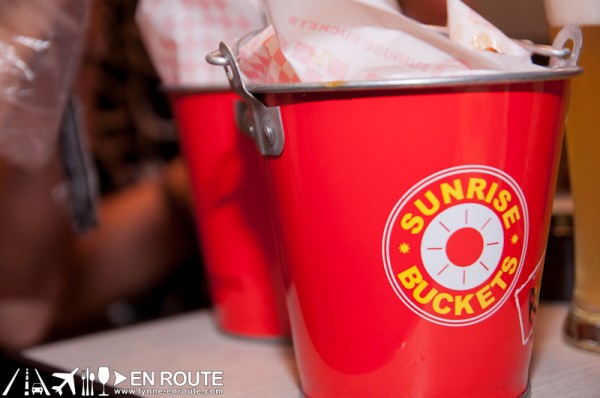 This need to relax and appreciate the simple things in life is the reason why Sunrise Buckets was built.  Founders (and sisters), Abigail Co-Haw and Bridget Co, combined the chill surfer lifestyle with the goodness of lip-smackingly spectacular buffalo wings.  Buffalo wings have never been the same since that fateful day we visited their Madison branch.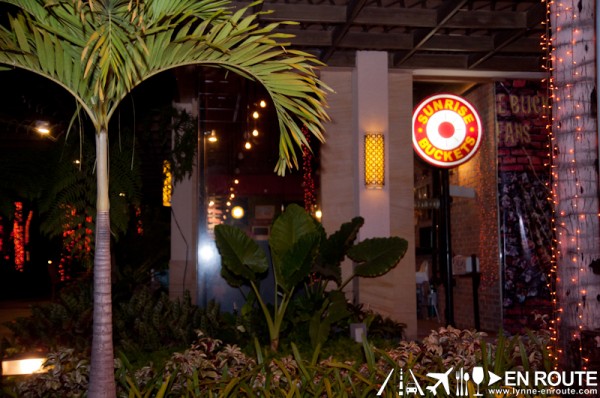 And now, Sunrise Buckets has just found a home for their 2nd store!  Awesome.  It is the first establishment to open its doors at The Grove by Rockwell.  Conveniently-located along C5, it is easy to find and offers you the perfect place to chill with your friends.  We were so glad we were able to leave the hustle and bustle of Makati to make it to the blogger's night they had in store for us.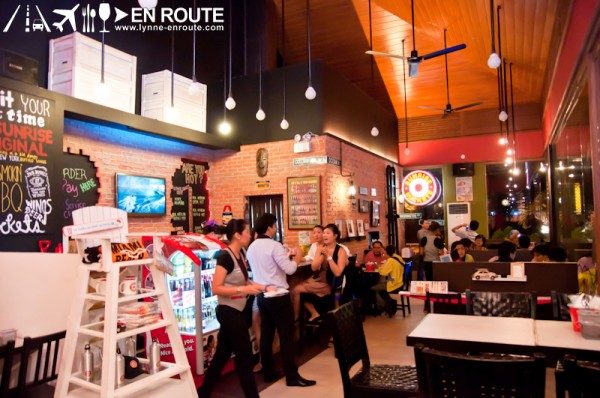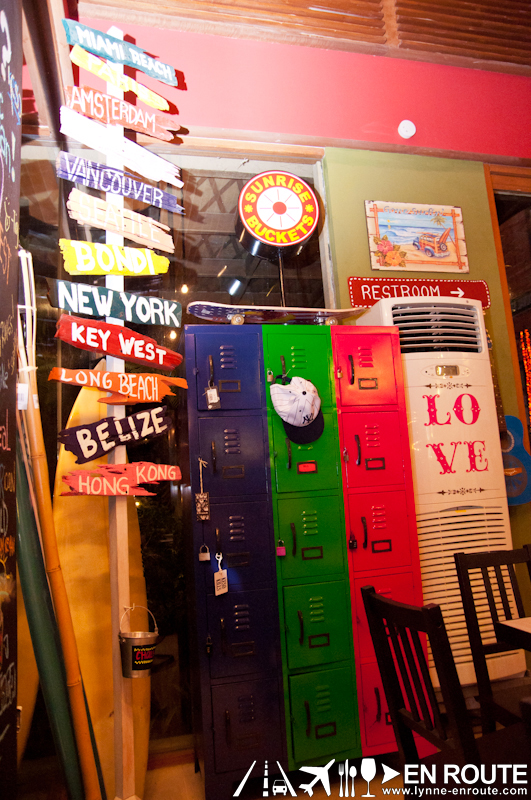 This is just a sleeker version of the 1st outlet but both still exude the unmistakable  surfer vibe.  The charm from Madison is carried over to The Grove.  This time, they bring inspiration from the beaches of Miami and New York.  What also adds to the laid-back feel of the new place is the high ceiling and glass walls that bring in more light.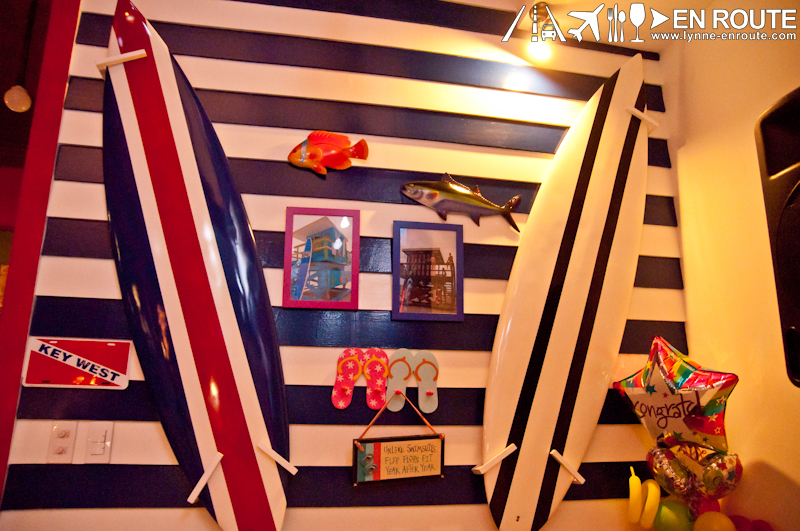 Now, for what we came here for: the wings.  Choose from among 14 different flavors!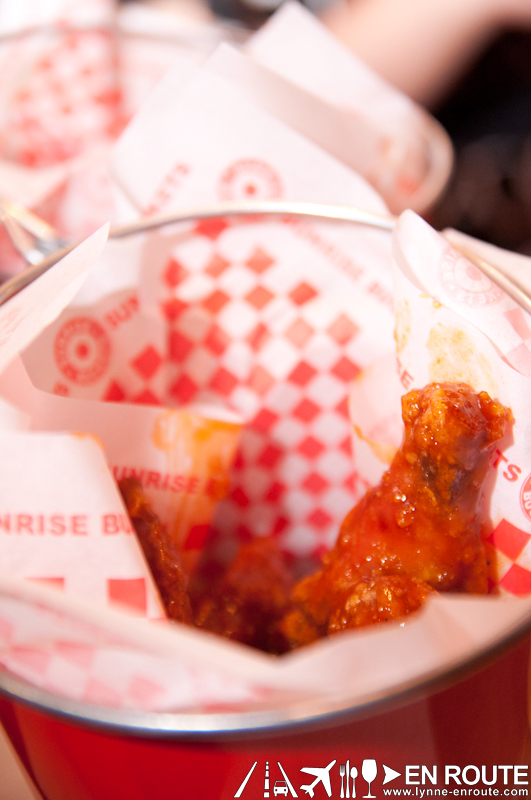 AWESOME: Flavors made for Manila's Taste
Smokin BBQ
Crispy
Juan's
Hot & Spicy Barbeque
WIPEOUT: Flavors inspired from Canada and USA
Sunrise Original
Hickory
Real American Buffalo (mild, hot, or extra hot)
CLOUD 9: Unique Flavors of Sunrise Buckets
Honey Jalapeño
Jack Daniel's
Bourbon (NEW)
Ultimate Crazy Hot
Honey Mustard
Buffalo Ranch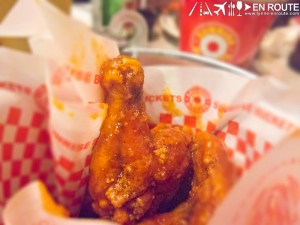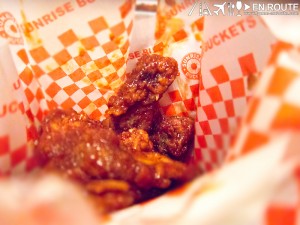 The Sunrise Orinal is said to be the closest to how buffalo wings are really made, with a sour note to it from vinegar.  Not your thing?  Try the Hickory for a sweet and tangy flavor.  Our new favorites include the Bourbon and the Real American Wings (we got it in mild).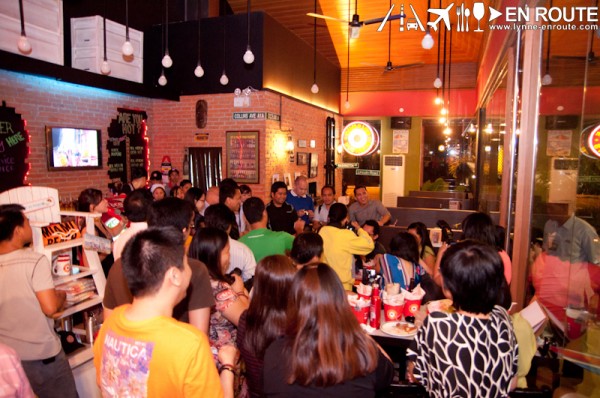 Part of the Blogger Night was the challenge of taking on a half-pound serving of their Ultimate Crazy Hot Wings.  This is the extreme in spiciness based on their heat meter.  Three brave souls braved the challenge but only one could be the winner.  They even had to sign a waiver before taking on the challenge. The one who finished with the shortest time would also be included in Sunrise Buckets' Hall of Fame. We didn't even attempt to try this out.  Check out the close-up shot of the wings and see just how much chili's on that thing!
It was a really fun Blogger's Night.  Apart from the games, we also got to appreciate the wings more while we chugged on cold beer and sampled the appetizers of nachos, fries and, onion rings.  While the beer choices are not that extensive, there are good brands to try.  A Corona with a wedge of lemon or a Hoegaarden usually does the trick for us.  For Stella Artois lovers, they carry this as well. 🙂
Sunrise Buckets also has a special section in the restaurant for some of the blog entries about them.  Imagine the kilig we got when we saw En Route's post there, printed out and just kept on display! 😀
So what are you waiting for?  Time to fill up those Bone Collectors once more.  No need to worry about the dress code, because just like on a vacation, it is not a problem.  Once you walk thru their doors, it's time to hang loose.  Even the staff were game to pose for the camera and show how even they can have fun.
Thank you to Sunrise Buckets for giving us a worthwhile time.  We're definitely glad we tried to leave work earlier than usual that day.  This wasn't our first encounter and it definitely won't be the last!  Take note of their regular promo offers.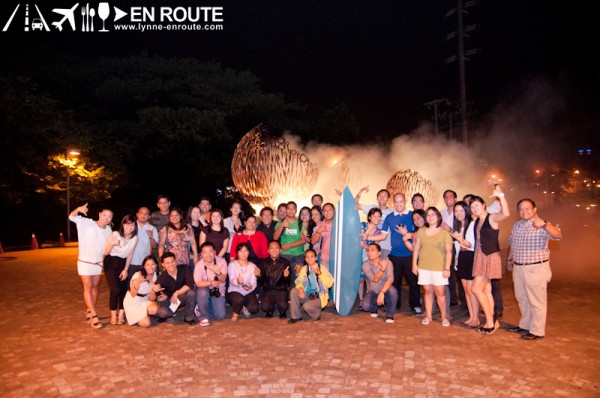 Experience Sunrise Buckets in their second home at The Grove by Rockwell along C5, near Ortigas Avenue.
Phone numbers: +632 571 8151, +632 477 7636
This is a sponsored post.
Comment on this and Share it on Facebook!
comments
Powered by Facebook Comments