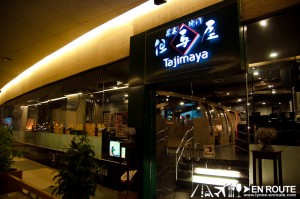 It probably is coincidence, but Japanese food seems to come up every time there is an errand or supplier meeting for wedding preparations. Although this one came as a pleasant alternative after trying to look for this supposedly old Spanish restaurant facing the seaside in the SM Mall of Asia. Wonder where it went?
Hunger got the best of of everyone and Japanese is now on the plate, but more specifically, a Japanese restaurant specializing on Yakiniku (literally translates to grilled meat, but more known now for the style of grilling it ).
Tajimaya Yakiniku actually has a a couple of restaurants in Japan and one in Cebu City. They seem to be known more for the meat that is on legs than on fins. Check their menu out and maybe even go for their all you can eat meat platter (PHP 420.00). They do have other options, but this one is the most popular item. And grilled stuff is always best with beer
😀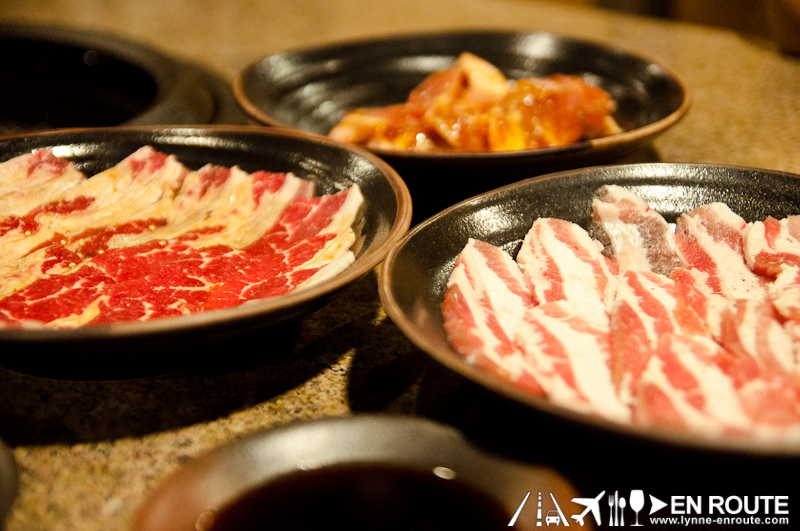 Surprisingly for the price, the meat they serve is pretty darn good. The skill on the slicing, the marbling of the fat on the meat and pork, and that sweet/tangy marinade on the chicken. It is a treat to cook these using the charcoal grill on the table.
There are a few things more satisfying in life than seeing a succulent red piece of the animal kingdom turn into a familiar grilled brown strip of juiciness perfection, all the while listening to that melodious sizzle signalling that food is close to being served. If there is one thing that seems to also increase anyone's appetite, it really is to see one's own grilled creation cooked, picked, and lodged into your taste buds so fresh from a hot grill.
Vegans and animal rights groups won't be happy with the paragraph above 😛
All in all, even with other smokeless grill-it-yourself-eat-all-you-can restaurants now becoming a staple in almost every metropolitan city in the Philippines, it's good to have more options that have as good quality in meat as Tajimaya's Yakiniku.
Related Posts:
Sumibi Yakiniku Tajimaya is located at the Seaside Veranda of the SM Mall of Asia, Pasay City, Philippines.
Telephone Numbers +632-255-6892
Fond of these Yakiniku Japanese restaurants? Or are there others that may be better than this place? Let us know in the Facebook Comments section below
Comment on this and Share it on Facebook!
comments
Powered by Facebook Comments