This is Anthony.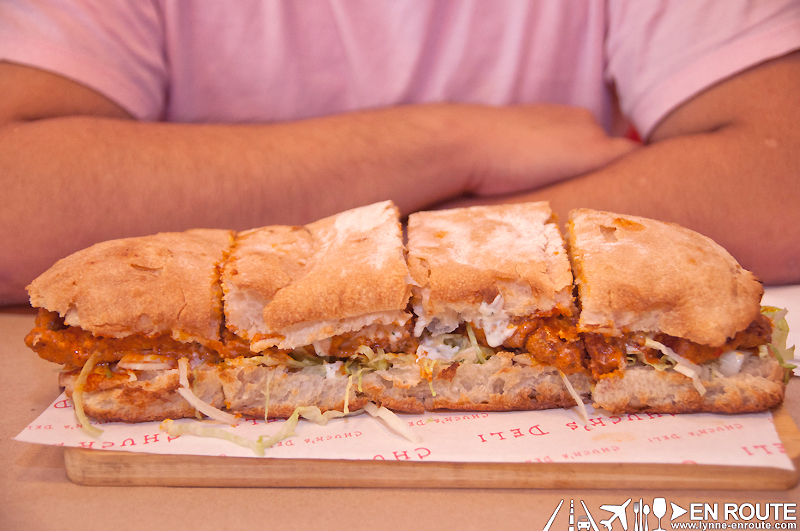 No, not the sandwich. Anthony is the guy who owns the arm behind the sandwich. The sandwich's name is Buffy, and Anthony is on a mission to slay it.
Ever since Chuck's Deli opened its doors in both its Serendra and Eastwood branch, countless people have taken on the challenge of devouring this monster of a sandwich by Philippine standards in an attempt to gain bragging rights and have their names immortalized in candy colored plastic letters made for kindergarten schools.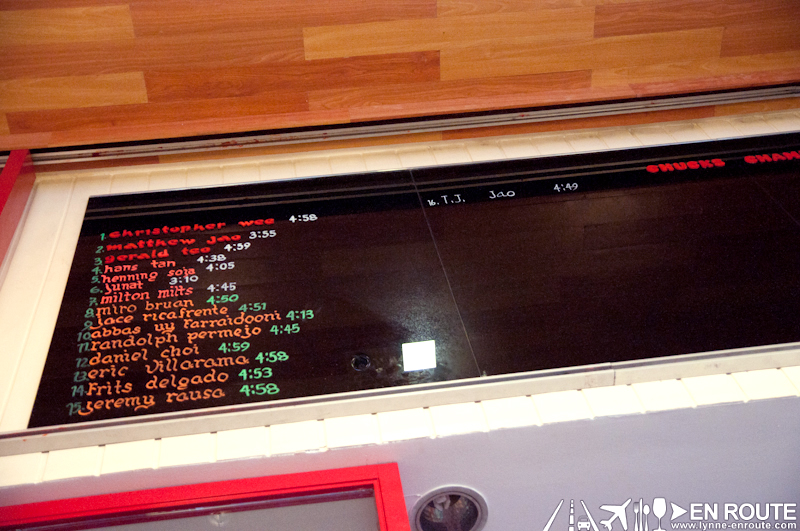 This was as of January of 2012 so there could be more names in candy colored letters in there by now.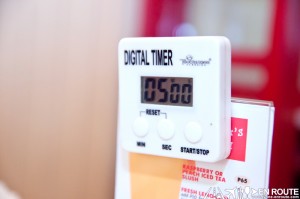 The task is quite simple: Finish everything on this 1.5 foot long sandwich filled with hot spicy buffalo chicken tenders and coleslaw in under 5 minutes.
You can eat it in any way you want. One thing apparently not allowed, though: You can't dip any part of the sandwich in bread or any liquid to make it softer.
For those who had such game plan while reading this, think of a new one 😉
So how did he do? Read on and find out: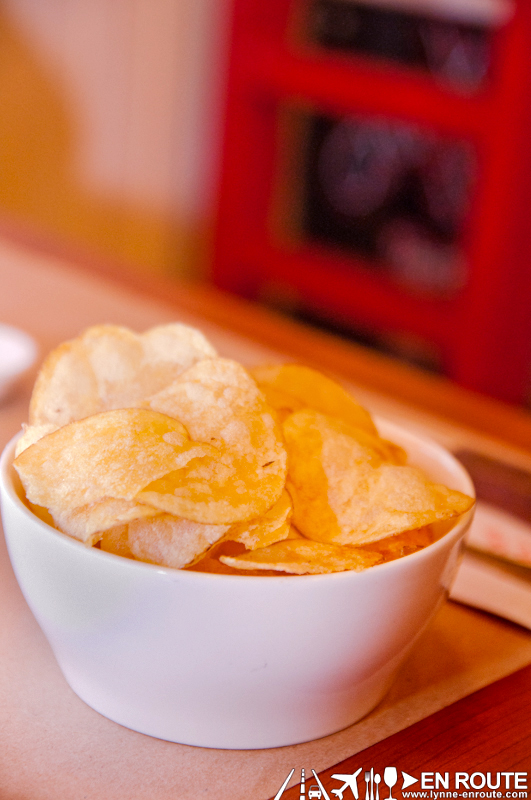 So while Anthony embarks on the quest to slay some sandwich named after a fictional teenage pop icon, one thing worth mentioning is that Chuck's Deli is great on making a Reuben sandwich: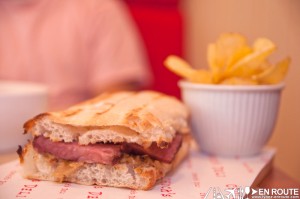 Reuben is a sandwich made of corned beef (preferrably slab and not hash), sauerkraut, and swiss cheese. The play on the savory, sour and salty flavors with their home-made buns is worth going for.
Luckily, you can order these in half slabs. Even half slabs are good enough for two people who eat light, complemented by those delicately cripsy chips.
There are other sandwiches that will please almost all human beings. Check out their Angus Burger from the old Chuck's Deli post and see for yourself.
So did Anthony make it?
Here's the time: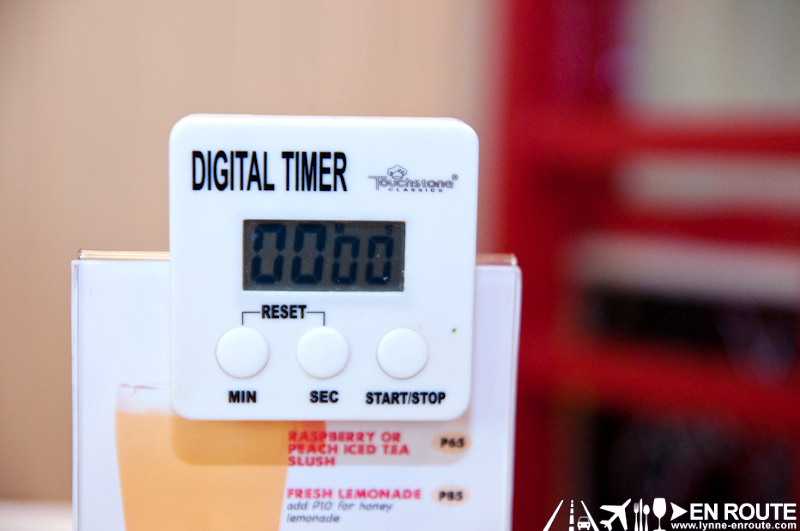 And here's the sandwich: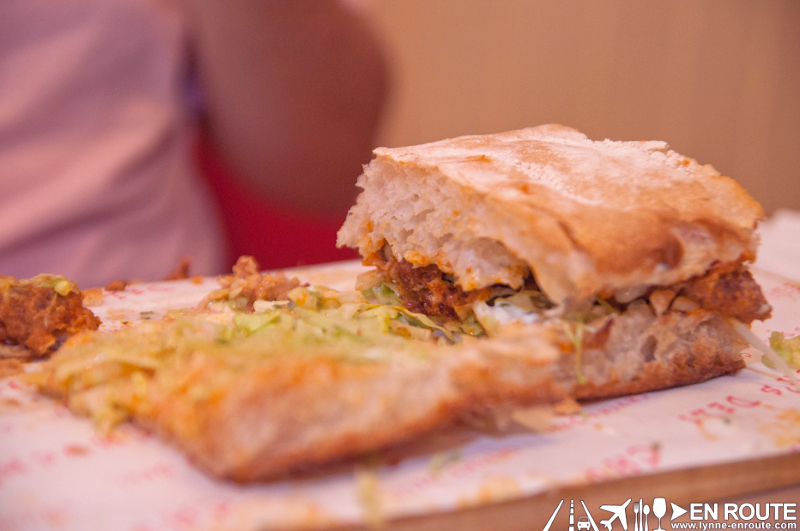 So close with only a quarter of the sandwich left! It does go to show that this sandwich with a petite girly name seems to overcome the monsters who try to devour it.
Why not give it a try? Tell them En Route sent you 😉 (Doubt they will know what En Route is about, but it's worth mentioning 😛 )
Related Posts:
Chuck's Deli in Eastwood is located at the Ground Floor of the Eastwood Mall, Eastwood City, Libis, Quezon City. 
Tel Nos.  +632-900-0503  or +632-451-1163
Have you slain the Buffy? Or do you have your own Man versus Food experience? Share it on the Facebook Comments below 🙂
Comment on this and Share it on Facebook!
comments
Powered by Facebook Comments