One thing that some sites said was worth trying in Dumaguete was the native delicacy Bud-bod. Specifically, Bud-bod Kabog.
Bud-bod is basically sticky rice wrapped in banana leaf, similar to suman. Bud-bod kabog, however, is different in that it is made from millet (that's the kabog). Millet is a grain that is normally used in making roti. It's supposed to be slightly sweet with a bit of wheaty/nutty flavor.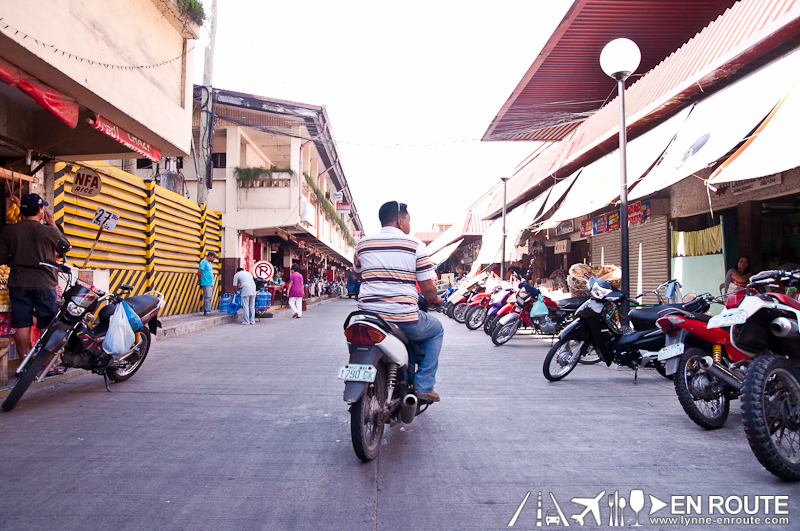 Bud-bod can easily be purchased in one of the painitan (some sort of quick breakfast shack) in the Dumaguete City public market. It is easy to walk around this market because even with its sheer size, the alleys are so clean and orderly.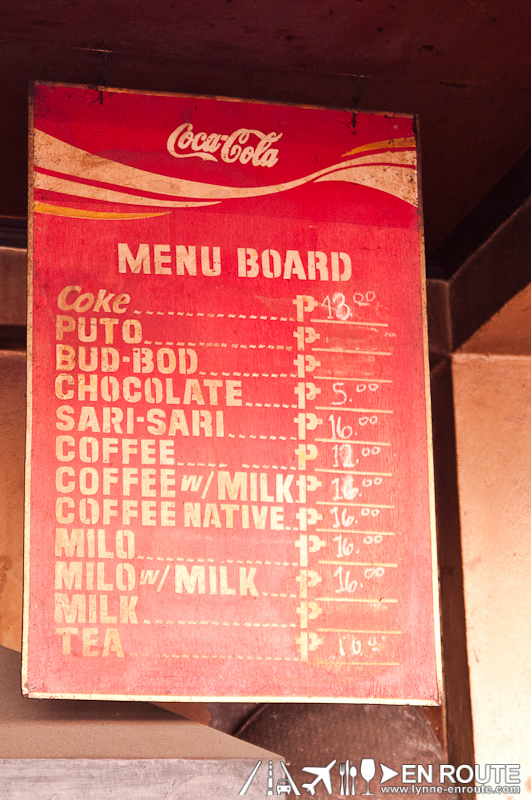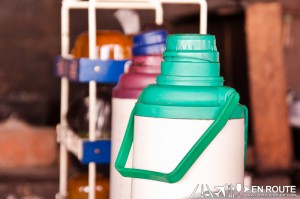 Apparently, not all of the painitan carry the Bud-bod Kabog. Some have Bud-bod with a bit of chocolate flavor, but the Bud-bod Kabog seems to be offered only by some of them, even if they are all lined up together
They are quite, expensive, too. Given the rarity of use of the Kabog grain, a Bud-Bod Kabog costs PHP 15.00 a piece, as compared to the Bud-Bod with chocolate that was only PHP 5.00 per piece.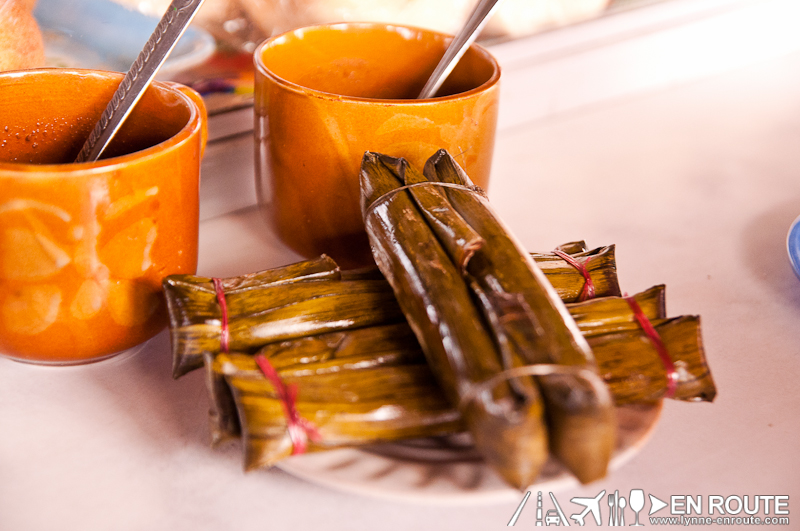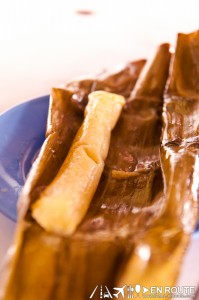 Opening it up, it also looked like the regular suman. There is a faint and mild sweetness and wheat scent. It is a bit grainy in texture on the tongue.
It was quite an experience having it in one of Dumageute's painitan. It is great to also have it with native chocolate or tsokolate at about PHP5.00 a cup.
Heard that it goes great with some sweet mangoes, too 😀 !
Another one that is popular with breakfast goers here is Puto Maya. it's basically sticky rice cooked with a bit of coconut milk, stored in banana leaves for extra flavor (they sure love their carbs in Dumaguete):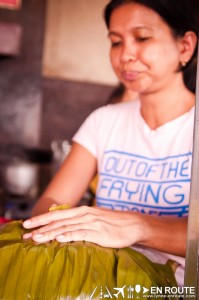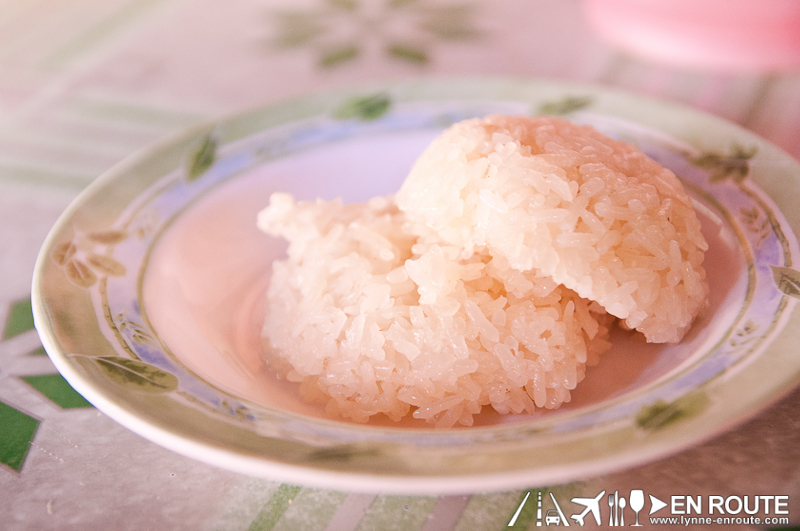 Silky film of the milk is great with the chewiness of the sticky rice. This was just about PHP 2.00 per clump.
The painitan owner suggested to smother a bit of tsokolate in it. And she was right 🙂 !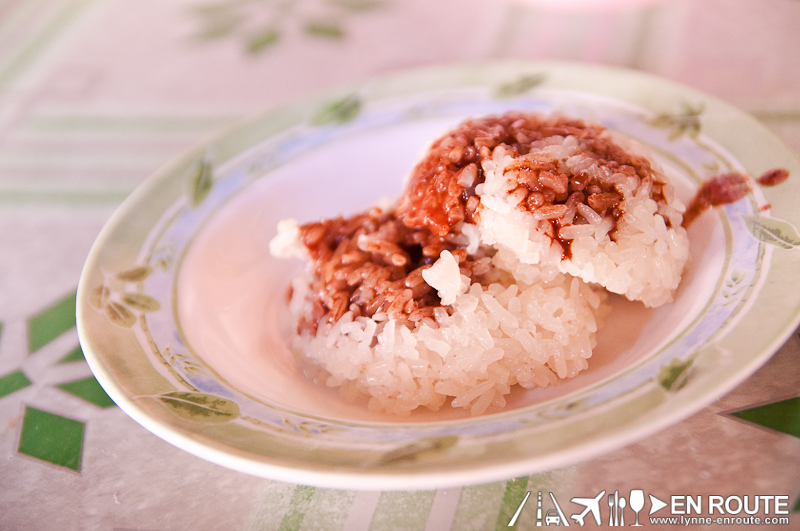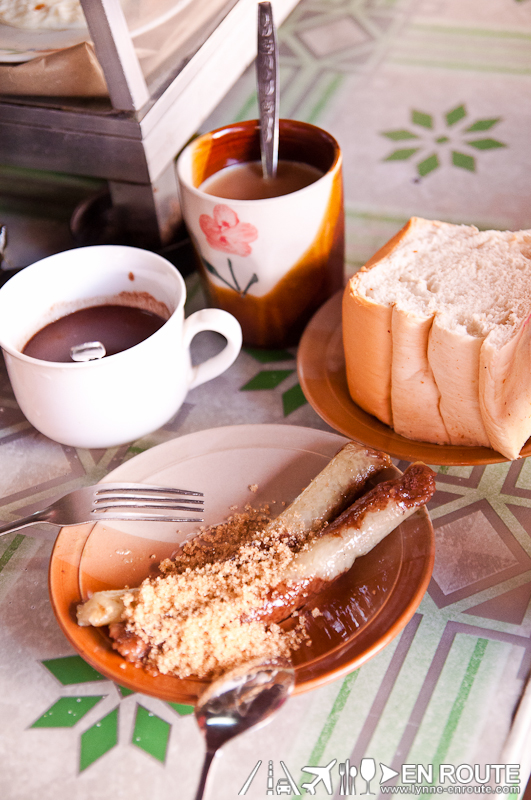 After a few minutes and spending something to the tune of PHP 100.00 for two, it was quite filling, with all those carbs, grains, cocoa and sugars sinking at the bottom of the stomach. The painitan and Bud-bod kabog are a must try when visiting Dumaguete.
Look for these delicacies in the painitan section of the Dumaguete Public Market. Worth noting: Best to eat at the stalls nearest the side of Bishop Epifanio Surban Street. The stalls here seem cleaner and the owners a little friendlier.
😉
Related Posts:
Have you tried this delicacy? Feel like we got ripped off? Let us know in the Facebook Comments below 🙂
Comment on this and Share it on Facebook!
comments
Powered by Facebook Comments