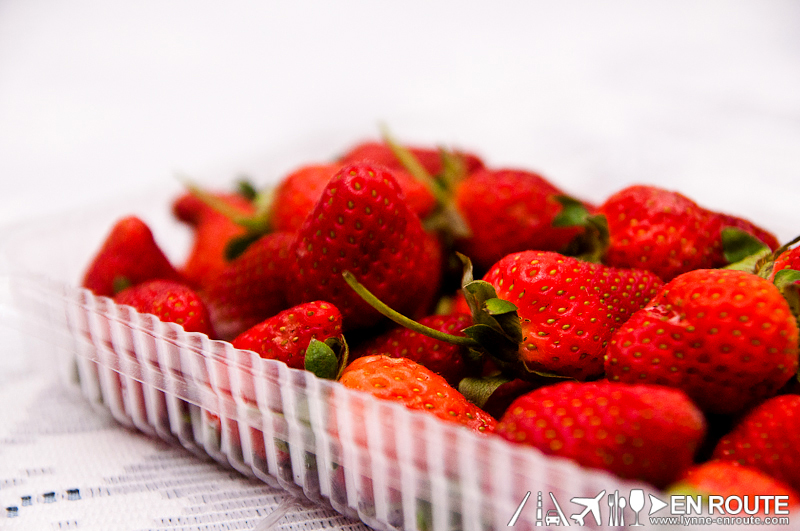 Bought a pack of strawberries from the supermarket last week to serve as dessert after a new batch of baked baby back ribs. But after cooking and eating the ribs, everyone has forgotten all about it.
Poor strawberries. They apparently rot and get mushy really fast. Something had to be done aside from eating them.
Something fun, something very En Route.
Remembering there was this recipe for a refreshing summer sangria, decided to pull it out and twist it a bit for the Filipino palate. So here it goes.
And oh, look! There's still some vodka left from that order of drinks for the Balay Indang wedding!
Strawberry Basil Sangria (serves 1 wine glass)
It is easier to scale from a 1 wine glass portion: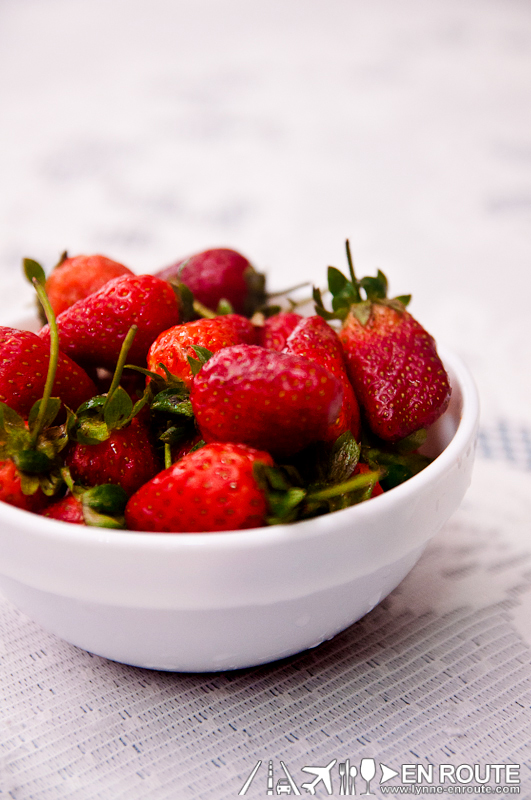 2 tablespoon of diced strawberries
1 tablespoon of diced apples
1 tablespoon of diced oranges (optional)
white wine of choice (preferably any chardnnay or sauvignon blanc. Get cheaper ones)
Sprite or 7-up
Ice
1 shot of vodka (use plain, orange, lemon, or strawberry flavored)
2 large leaves of sweet basil
– It really pays to have basil at home. Ours was a wedding token from 2 years ago and it's still giving leaves. You can just buy from the grocery, or if you want a plant for your own, any plant nursery would have it. In Metro Manila, look into EDSA Garden House. A small sapling is just PHP 50.00 and this thing can grow quite well with enough sunlight 🙂 !
Directions:
First, you need to release the flavor of the Basil by scoring it.
How to score Basil (No. It's not the Beavis and Butthead 'scoring' way.)
– Just very lightly run the sharp points of a fork on both the front and back of the leaf. We mean very lightly. A little pressure can already tear it up.
– If you feel you will mess up the scoring, one other way to release the flavor is to just place the leaf in your palm and give it a strong clap.
Dice the strawberries, apples, and oranges (Careful. They stain)
Place one tablespoon of strawberries first. Then place the apple and oranges
Place one of the basil leaves
Fill the whole glass with ice
Pour the vodka shot
Pour the wine until it is about 4/5 full
Pour the Sprite/7-up until it is near full
Top it off with the last tablespoon of strawberries
Mix carefully
Stick the other basil leaf on the side as garnish
Cheers 😀 !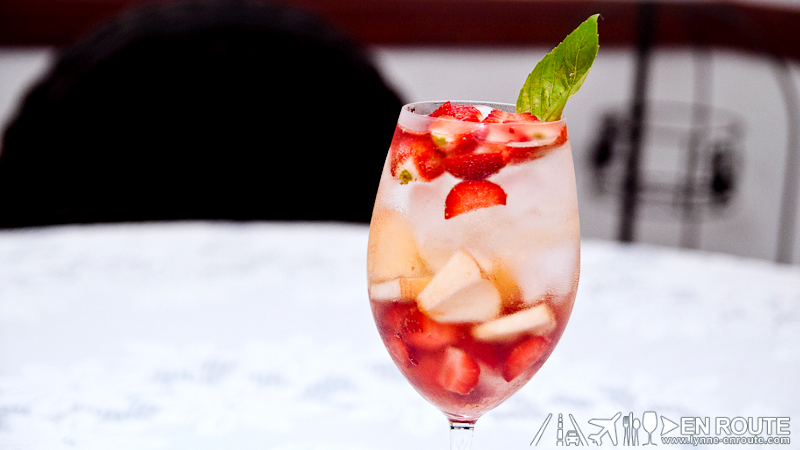 It really has agreat refreshing feel, and the strawberry lends that distinct sweet flavor complemented by the wine's characteristics and effervescence (fizz) of the soda. It is a taste of summer at any time you want it 😀
Oh, and what happened to the other strawberries not used for this glass?
It went well with the sangria 😉
More stuff soon here in En Route 🙂
Related Posts:
Love this recipe? Think it needs something more? Share your comments in the Facebook Comments section below 🙂
Comment on this and Share it on Facebook!
comments
Powered by Facebook Comments