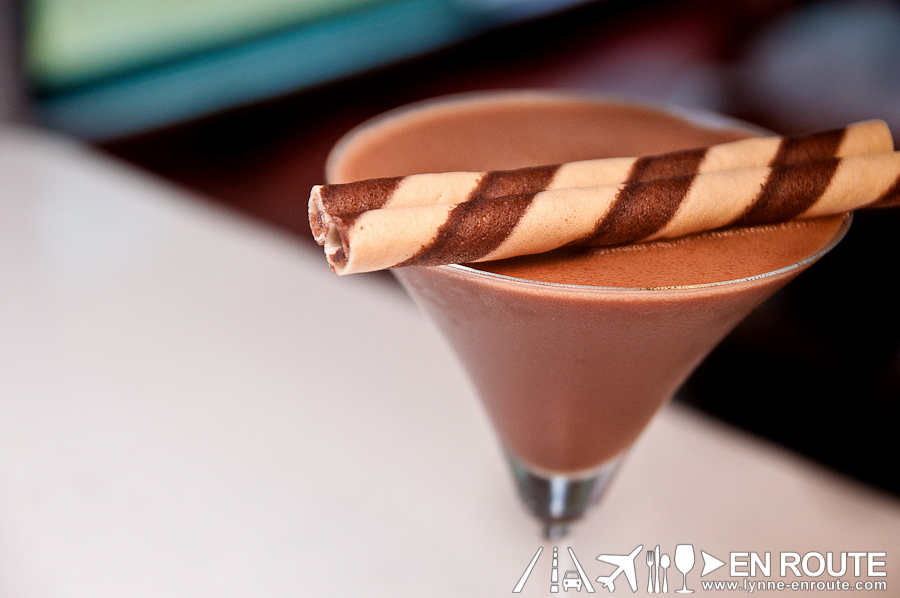 Had this experiment way back in 2008 during the hey-days of the sudden desire to concoct different alcoholic drinks (although to be quite frank, nothing has really changed much since then). This one is on the very sweet side, and will work as an after-dinner drink to keep the good times rolling.
Since milk adds a somewhat sour note, this one has no milk in the recipe at all, so it is also friendly to lactose intolerant people.
This recipe is still a continuing experiment, though, so any suggestions to modify it are welcome, including the name.
Probably shouldn't even be called a martini since it doesn't even have any of the martini components save for vodka.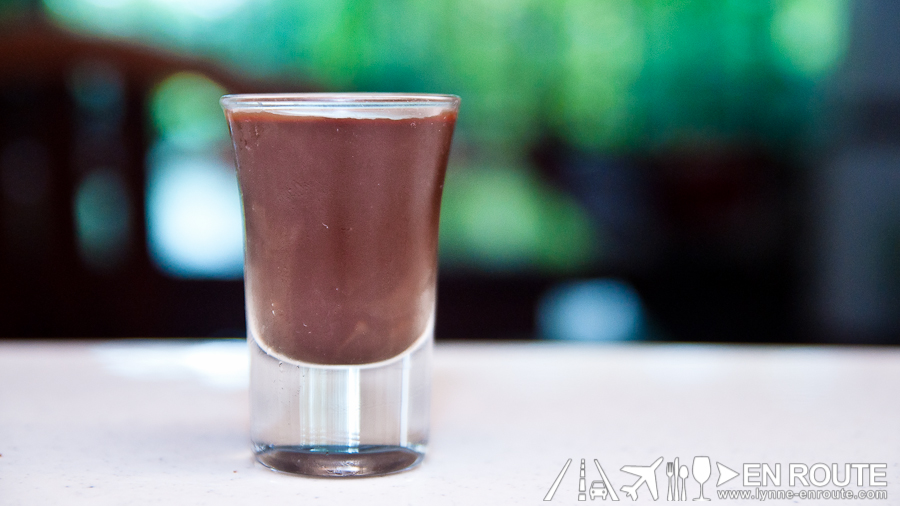 How to make the Coco-Coffee-Choco Martini:
Ingredients and equipment:
1 shot of coconut rum. The Malibu brand is preferred, but the Philippine local Boracay Rum Coconut flavor is hard to ignore in terms of value per bottle.
1/2 shot of Coffee Liqueur (Like Kahlua). Another alternative is 1 shot of the Cappucino flavor of Boracay Rum (gotta support the local industry).
1/2 shot of non-flavored vodka
1/2 shot of chocolate syrup
shaker
martini glass
shot glass
Ice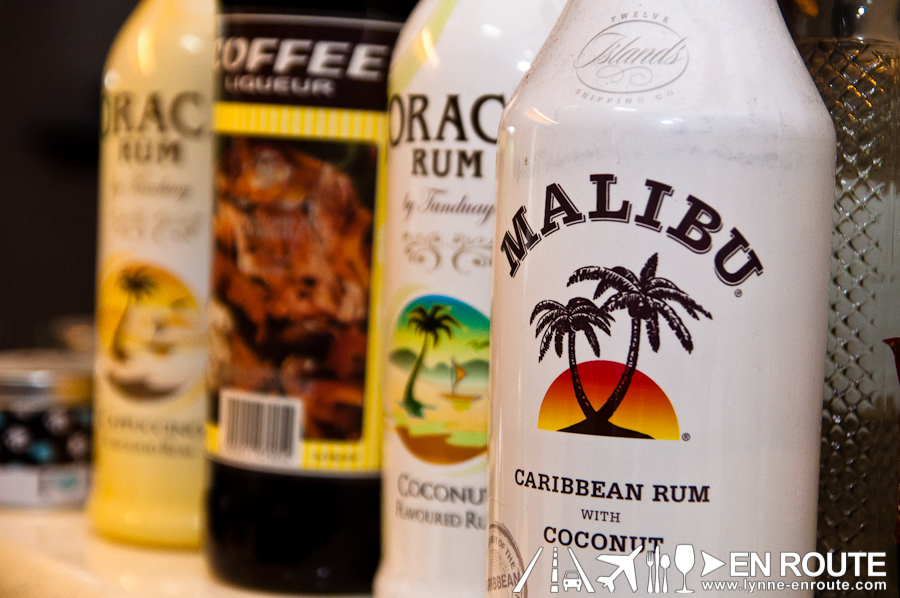 Directions:
In a shaker, place all the ingredients and shake vigorously. You will need this to mix that thick chocolate syrup. Strain into a martini glass and serve.
If no shaker and no martini glass, no problem. Just place all the ingredients into a glass, stir until all the ingredients are mixed up, then add ice.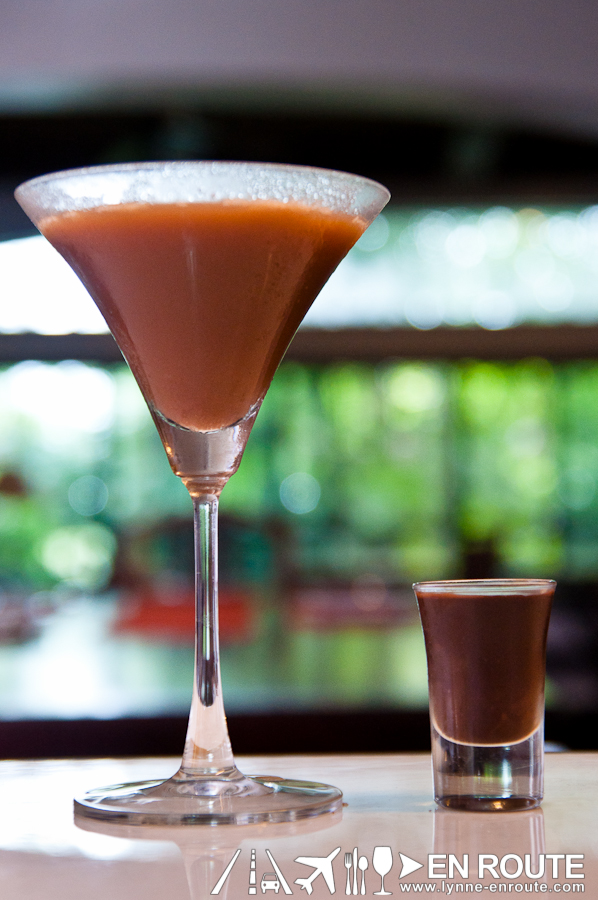 Goes well with some chocolate wafer sticks like the locally available Stick-O!
Add this into your next home gathering for that sweet ending 🙂
Oh, and like our cheap Cosomopolitan recipe, or if you find someone stealing this and taking all credit (like this little controversial lechon kawali picture), hope you can help us track them down and bill them for royalty fees. 😛
Related links
Love this recipe? Or think that it needs a lot of work for it to even be considered worthy? Share your thoughts below 🙂
Comment on this and Share it on Facebook!
comments
Powered by Facebook Comments