Here's something new from the government that seems to be using technology and social media to help spread the word, like that MMDA Traffic Navigator.
Department of Science and Technology has launched Project NOAH (National Operational Assessment of Hazards), that will indicate various things about the weather, such as flooding, amount of rain, storm signal warnings, etc…
It aims to help people and local government units (like cities and provinces) make better decisions for the welfare of the people, such as evacuation plans, suspension of classes, etc…
It even has future data on possible flooding for the next few decades. And for those who feel "nostalgic", check out their historical data on the "Ondoy" flooding.
This screen grab was taken around 11:20PM of July 29, 2012, focusing on the Ortigas Aveneu Extension Area: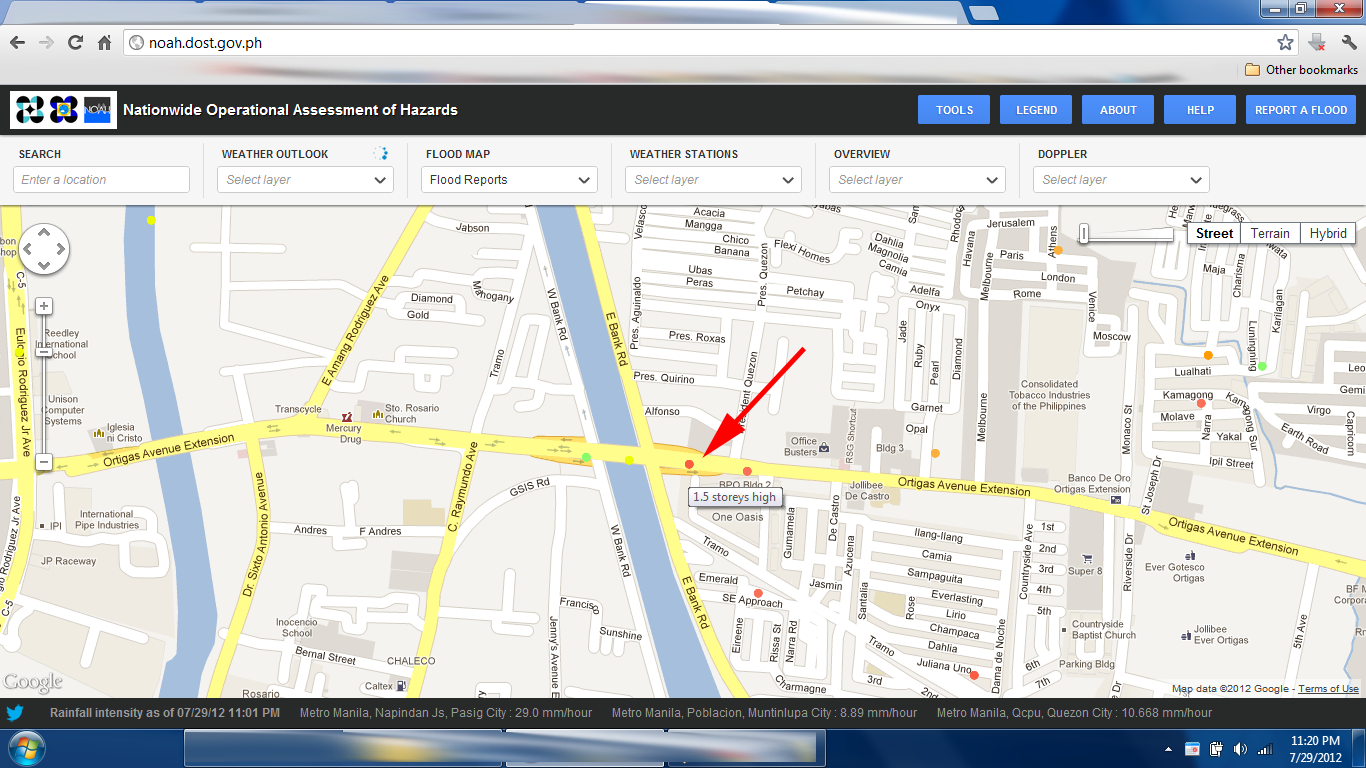 Is this right, the flood is about 1.5 storeys high already? Well it may seem a bit on the exaggerated side, but it's something in the works.
Check it out at http://noah.dost.gov.ph/
Stay safe and dry, everyone.
Comment on this and Share it on Facebook!
comments
Powered by Facebook Comments