Funny that it is a guy writing about shoes, most specifically girl's shoes. But anything of great custom-made craftsmanship is worth sharing. This was a tip given by a friend who recommended great suppliers for weddings.
Back in the olden days, shoe-making was considered an art trusted to highly skilled and esteemed individuals, much like locksmiths. However, modern world technology and commercialization has reduced it to a heartless retail practice. Good thing some still keep the art alive, much like how L.O.M. Key Specialists of the Ortigas family keeps key-making as a sacred practice.
This is one secret that should be shared, just because it's hard to come by world-class shoes made specifically for your feet without shelling out top cash. And it is located in Detroit.
Detroit Street, Cubao, to be exact.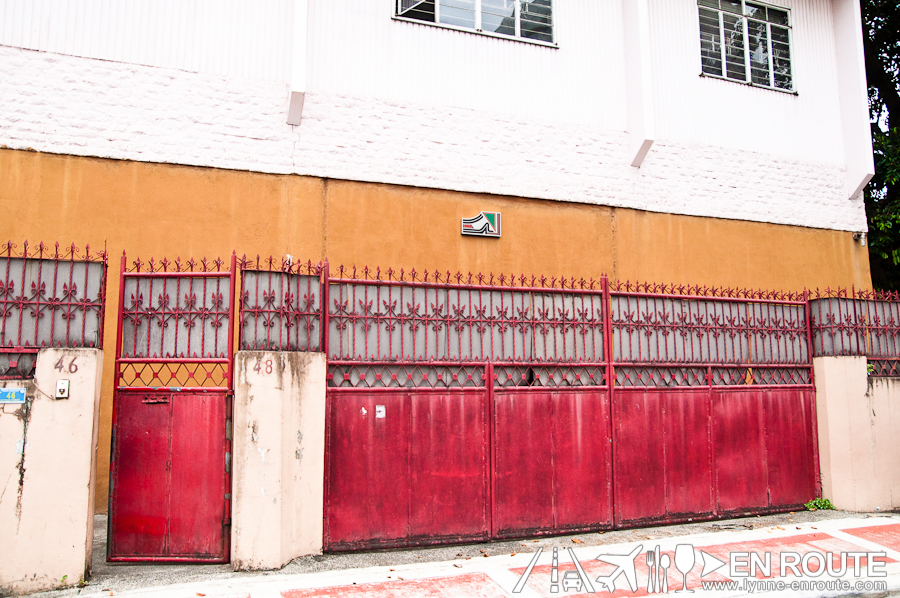 Wilson's Shoes sits just a few blocks away from noisy EDSA, ironically becoming very quiet in Detroit Street, Cubao. You might even miss the place if not for the little shoe icon that seems show how long they have been in the business. And if they are still around, you know they know what they are doing.
Just enter the gate with no need to ring the doorbell, veer to the right into the tinted glass door.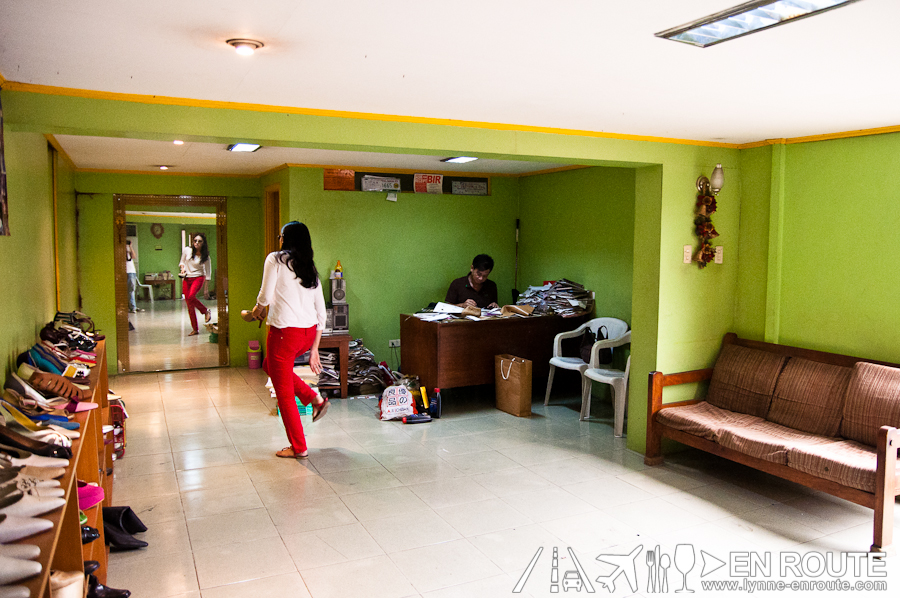 Inside, you are greeted by a no-frills shelf of sample shoes and a spartan looking office filled with cut leather, stacks of magazines, and old seats. None of that glitzy dazzles of high end shoe shops that can distract you into thinking that beautiful shoes does not equate to comfort. Wilson's Shoes disagrees. If it was to be made just for you, it better be beautiful AND comfortable, even if it is a 6 inch stiletto.
Wilson's Shoes pretty much knows what shoes are all about. The wisdom they pass on is that each and every foot is distinct like a fingerprint (yes, apparently our feet are not identical to each other), so each shoe to be made is very much tailored for a specific foot.
Apparently this place seems to be the secret of celebrities and the rich people of society. Weddings of prominent business families whose names you see in the Business Section of the papers everyday apparently go here to have bridal and entourage shoes made. And actors and actresses spanning generations have their pumps, boots, wedges, and what-nots custom-made or repaired here. Their pictures are all over the walls.
Click the image and see if you find familiar faces from television: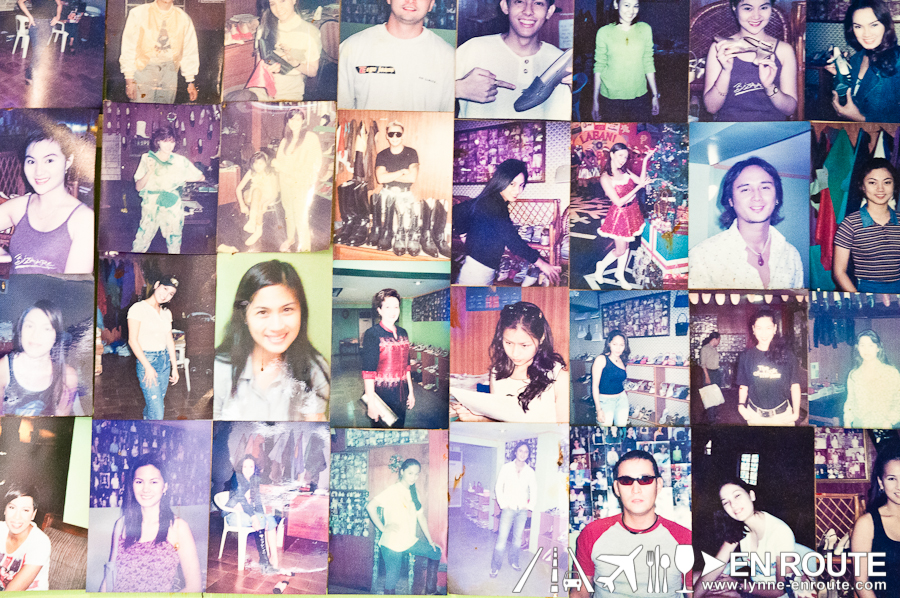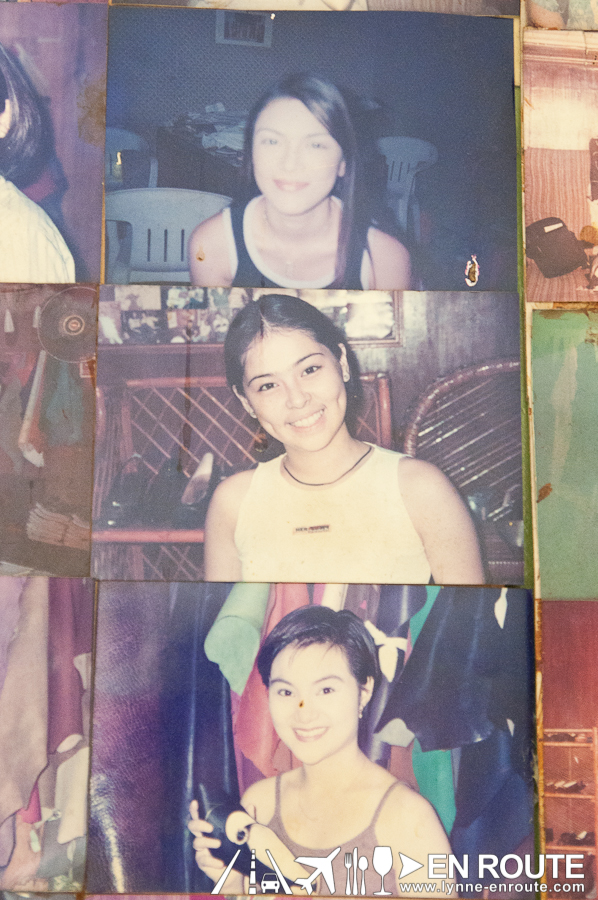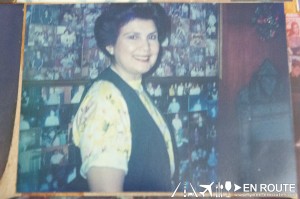 .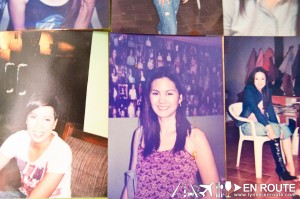 The beauty of having custom made shoes is that you can get design inspirations from different references, and combine them into a shoe that fits you from heel to toe. Example: There may be these pumps that are just too high and not in the color you want. They can make it for you, and have it in whatever material and color you like.
Think of it as a personal statement.
The price is very great, too, considering that it is custom-made. The average range of shoes here is about PHP 4,000.00 to PHP 6,000.00, depending on the material and accessories in the shoes. It can go higher depending on other considerations. Some designer shoes found in retail outlets can go as high as PHP 20,000.00 and still feel bad when you wear them.
It takes about 1-2 weeks to complete the shoes, depending on the complexity. In case adjustments are needed, they can re-mold the shoes to your feet while you wait.
The best thing about this? They keep your mold in case you come back and have another pair made. And after seeing how their shoes are made and feel when you walk, you will want to have more made.
Personally, it is about time that coolness is redefined from getting the latest fashion trends and go back to the very thought that something was custom-made in a design and fit just for you.
Related posts:
Wilson's Shoes is located at 46-48 Detroit Street, Cubao, Quezon City.
Tel Nos. +632-726-6951 or +632-584-2090
or +63918-908-1620
Look for Alex Lim
Directions:
Easiest will be through EDSA. Head northbound and make a U-Turn under the Kamuning flyover. Then keep to your right. turn right to New York Street. then turn right to Detroit Street. Wilson's shoes will be on your left.
Know of any other shoe makers? Tried any of Wilson's shoes? Postup your comments in the Facebook Comments section below.
Comment on this and Share it on Facebook!
comments
Powered by Facebook Comments