Over the past few years, pockets of commercial developments have sprouted within vicinity of Greenhills, mostly brought about by the greater demand from the schools and condominium developments in the area. It actually is beginning to crawl towards the Gilmore area, and even more with the opening of Robinson's Magnolia (and the endless wave of customers who cannot get enough of Yabu: The House of Katsu, which opened a new branch there).
Before all of this, though, a commercial complex in the intersection of Ortigas Avenue and Boni Serrano (formerly Santolan) has hosted a noodle house with a following since 1995. Close to 20 years and a few expansions, this place still retains a foodie following. This is Mien San Noodle House.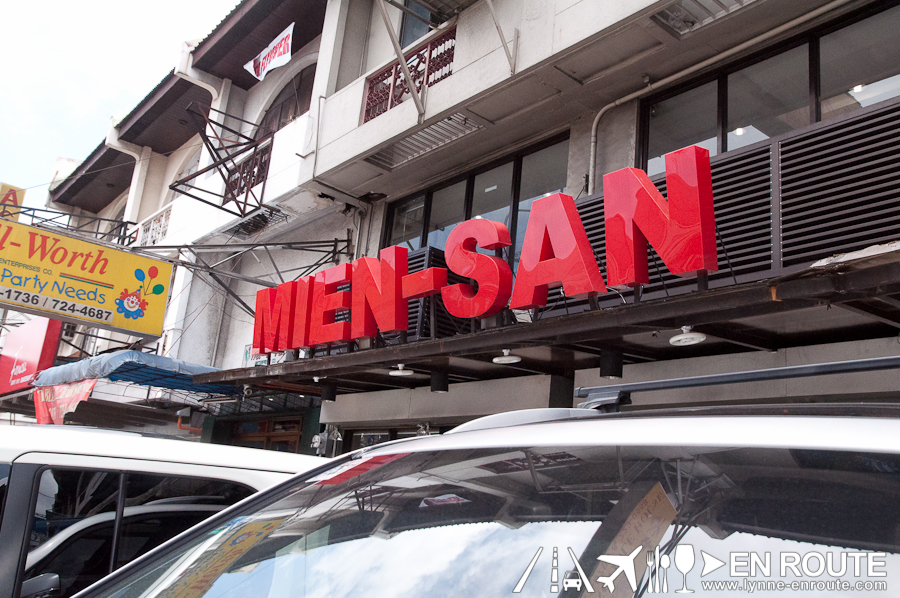 Mien San Noodle house started off small, just occupying one two-floor space, but still consistently serving Chinese/Taiwanese cuisine. It even had this small signage that deteriorated over time, and was only replaced recently with the more modern, streamlined, yet relatively huge lighted signage.
DETOUR: Check out the picture below. These plastic bags filled with water are very similar to the ones found in S.O.U.L. Cafe in La Union. Per a friend, it is supposed to keep insects away.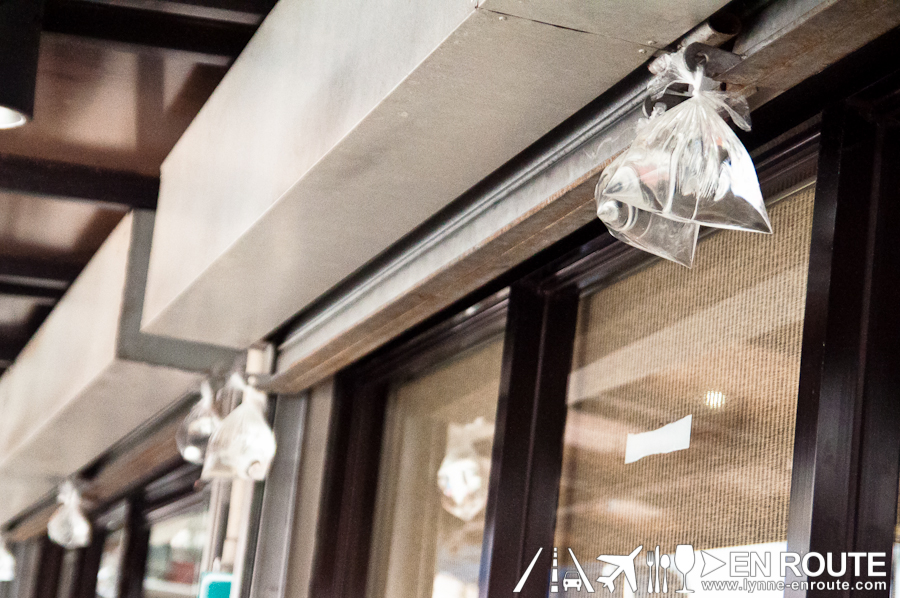 While Mien San serves a variety of fares, it is their noodle soups that make them famous. This is where Mien San was built, and this is how it got to where it is today, with known loyal customer even calling in advance to have their noodles prepared for take-out.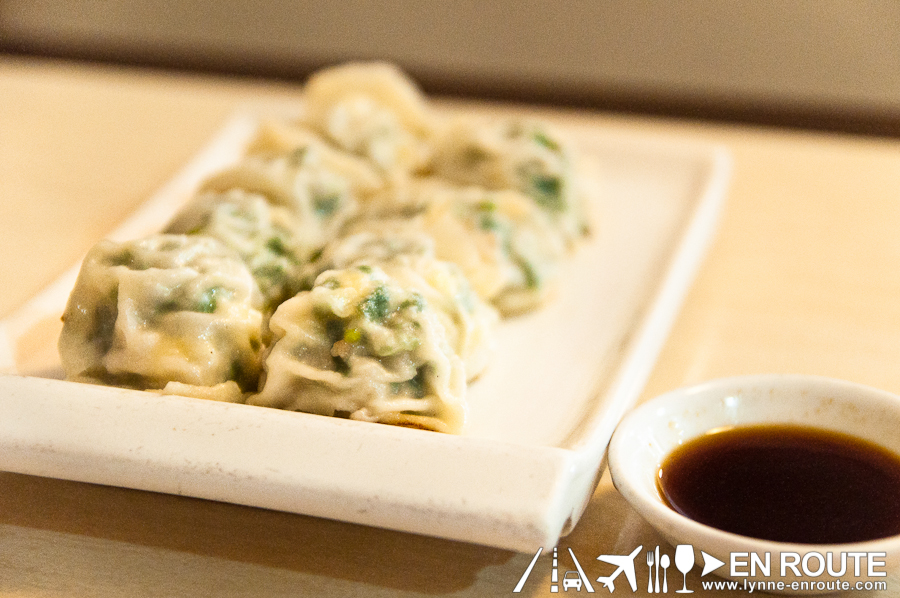 Before some noodles, whet your appetite with their Fried kuchay dumplings (8 pieces for PHP 118.00). These are not deep fried crispy as you might expect. It actually has more resemblance to the Fried Siopao that you will find in the Binondo Food Trip article. Freshness and taste of the vegetables is important for kuchay, and Mien San's recipe is spot on.
Another thing you may want to get is an order of Soya Milk (PHP 50.00). Mien San serves it hot and unsweetened. So if you want to cool it down, they give you a glass full of ice and some syrup. Adjust to your taste.
Oh, don't forget to get those famous noodles.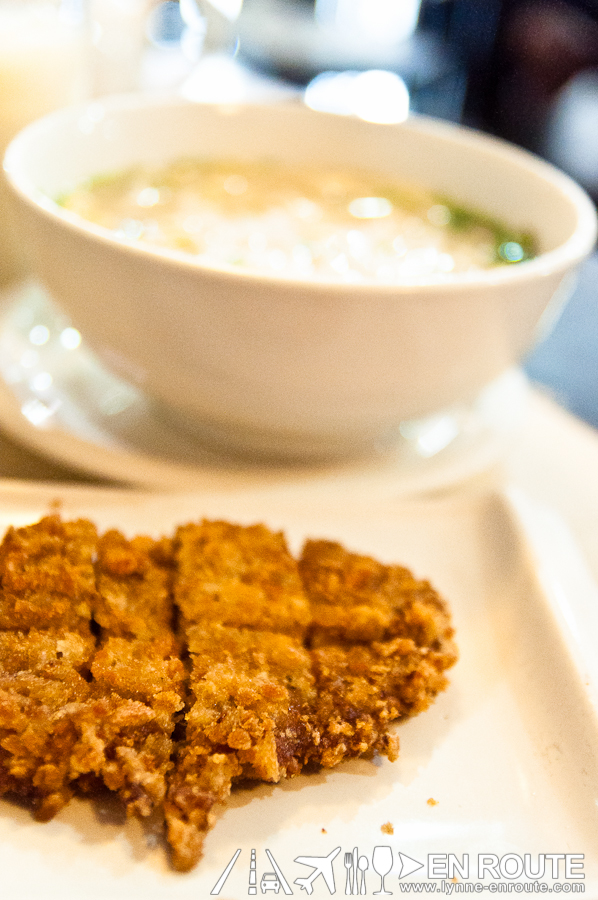 There are a variety of these, but here are a couple of them: Beef Stew Noodle Soup (PHP 188.00) and Fried Porkchop Noodle Soup (PHP 168.00). The Fried Porkchop is served separately with its own sauce. Grab a piece, take it in, and then slurp in some of those well cooked noodles. Chinese customs encourage slurping, saying that it is a form of compliment that you enjoy the food.
While the viands in the soup will vary depending on your preference, the fundamentals remain: freshly cooked noodles with the clear broth poured only at the last minute before it is served.
As it is, these are already delicious, but for those cold, rainy nights, adding a bit of saltiness and spice from chilli sauce transforms these into the very comfort food you will yearn oh so very often. Close to 20 years of going here and these noodles have never disappointed. That is where the magic of Mien San lies: Consistency.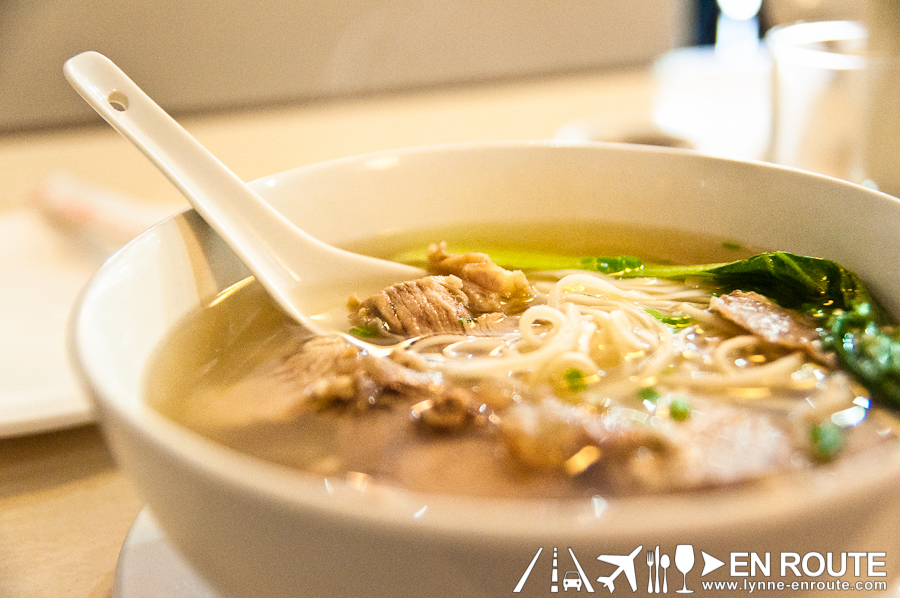 And even with a more competitive foodie landscape where gimmickry and new trends give birth to whimsical loyalties to food preferences, it is probably safe to say that Mien San, with its timeless recipe for good Chinese/Taiwanese food, has what it takes to stay and keep its place. And this is what institutions are made of.
Think it has the staying power as that of Ma Mon Luk?
Related Posts'

Mien San Noodle House is located at Granada St., Quezon City (Granada Street is what becomes of Ortigas Avenue past Boni Serrano [Formerly Santolan Ave.])
Tel Nos. +632-723-0558
Love Mien San? Think it's overrated? Post in your comments in the Facebook Comments section below.
Comment on this and Share it on Facebook!
comments
Powered by Facebook Comments