For those who watch the History Channel (The more subdued yet still highly engaging version of Discovery Channel and National Geographic), one of their main flagship family business/ reality TV/ documentary is Pawn Stars.
Here is a quick plot outline based on the Pawn Stars Facebook Page:
The Pawn Stars have seen 3-cent nickels, clocks that kill, a historic Revolutionary War bond printed by Paul Revere, sunken treasure from the Spanish Empire, a glass sword hand-crafted by a self-proclaimed "nutcase" and so much more. In the only family-run pawnshop in Las Vegas, three generations of men from the Harrison family buy and sell collectible, unusual and historically significant items. Their customers, often as colorful as the merchandise, are carrying on a centuries-old practice: pawning or selling their possessions to make a quick buck.
Video source: http://www.youtube.com/watch?v=yg38AS6KveQ
.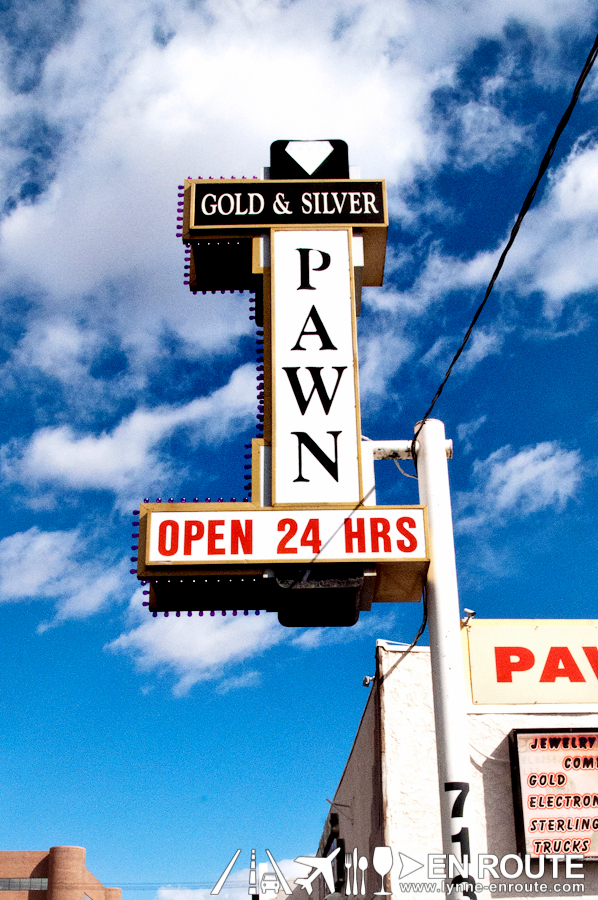 What's very entertaining to watch aside from the modern American family appeal of Rick Harrison (the owner), his dad (called the Old Man), his son, and the comedy relief of a friend named Chumlee, is that the things that come into that door for pawn or for sale can be just about anything.
It's much like Discovery Channel's American Chopper, but with less drama and with more comedy and educational value.
It is probably why this show found its home in the History Channel since the items that sometimes go through those doors are ones that are filled with the most intriguing stories, be it glamorous, absurd, nostalgic, and sometimes bizarre.
The show is set in the Gold and Silver Pawnshop, just on the outskirts of the Main Las Vegas Strip. And yes, it does exist. It is the only family-run pawn shop in Las Vegas.
How a family was able to turn their pawnshop into a globally watched prime time show is something the new world of satellite TV and internet buzz has turned into a normal occurrence. Nonetheless, seeing the actual thing is worth the trip.
TIP: If going to this place, go earlier than 10am. Because if not, this is what will greet you inside: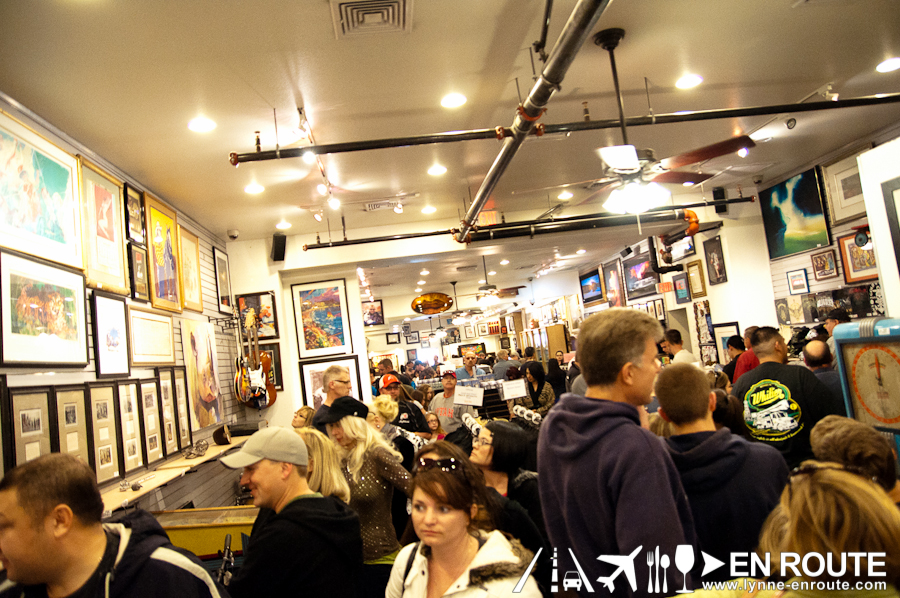 With the show becoming a hot primtime mover and Chumlee becoming the main stooge sensation, droves and droves of the global viewing public have become curious to see the very things that have been transacted here.
This pic was taken around 10:30am of a Monday, and upon exiting around 11:00am, the line was all the way around the block.
So what sells in this pawn shop? Just with the few pics taken during this time, pretty much everything: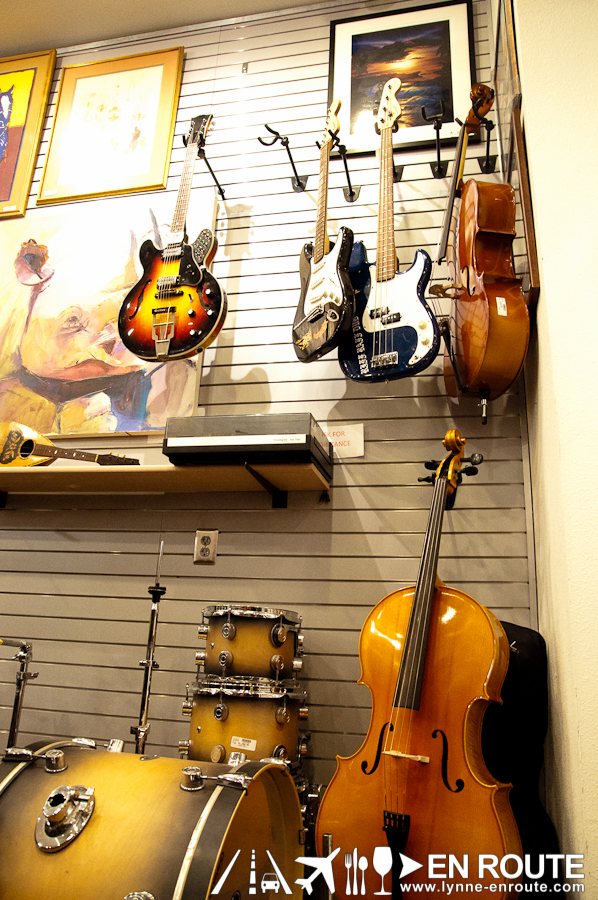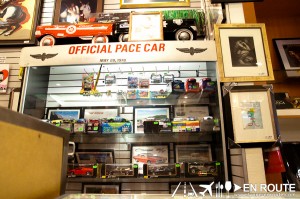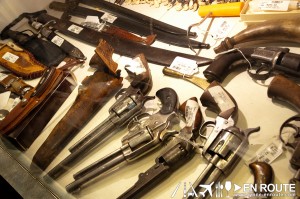 From musical instruments, to collectible toys, to antiquated guns. These are things that have been pawned and sold here for a chance to make a quick buck out of something people may find of good monetary value.
Not all would be deemed as a collector's item. But there are those that fetch one fat sum of money. Some even deemed as priceless that the Pawn Stars themselves feel that it should never be sold. It's like a Mona Lisa, only pawned.
I mean, who would want to sell back an antiquity from the native Americans, a miniature working cannon, or an original invasion plan of the shores of Iwo Jima?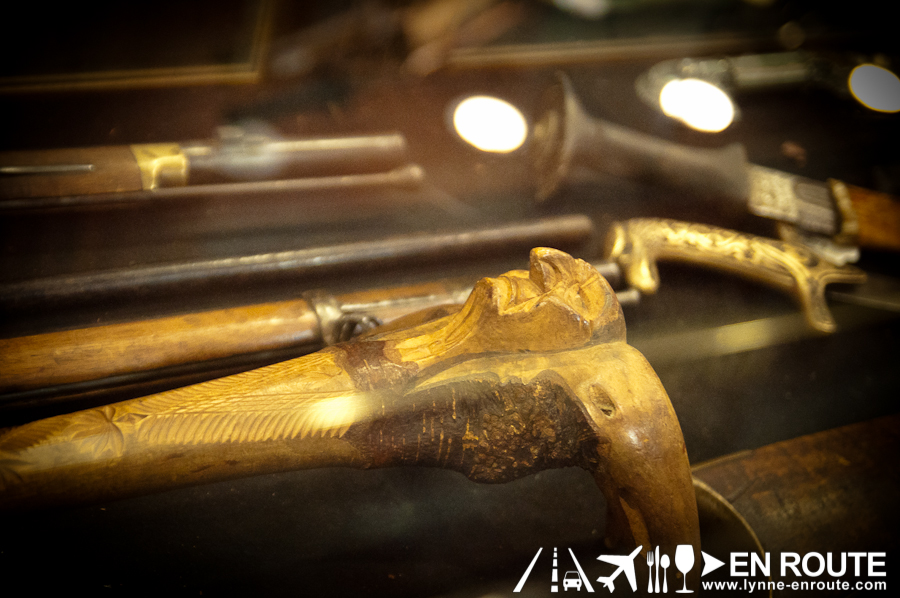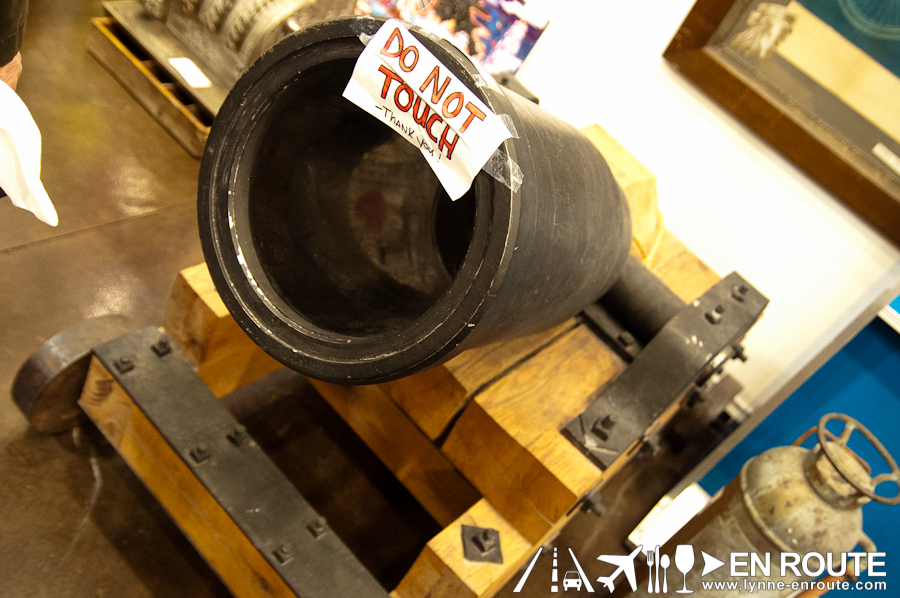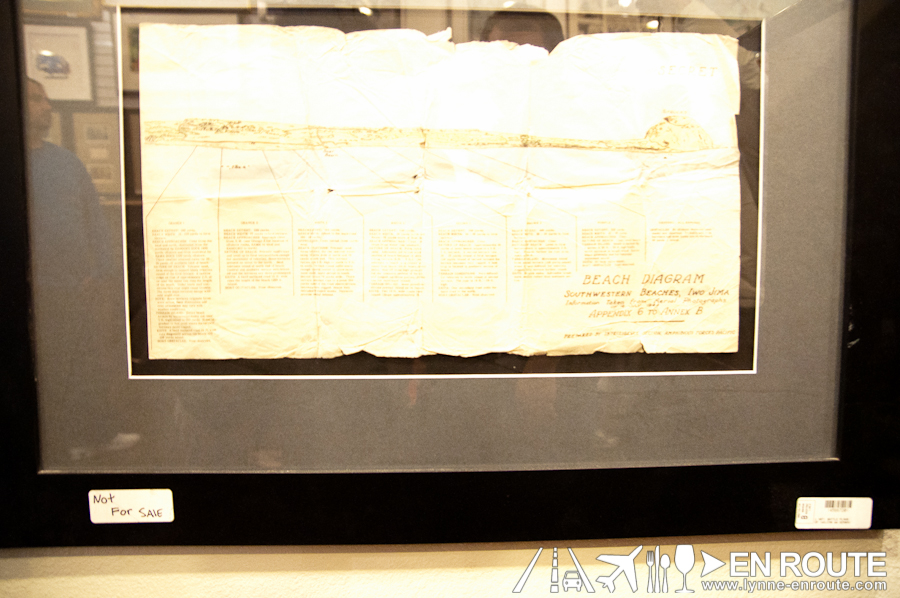 The enterprising concept that the Pawn Stars have made from this, though, is that it has placed their shop in the limelight as the go-to place to bargain any valuable merchandise they may have.
To a degree, this is a smart way to ensure that your business lasts for the next generation.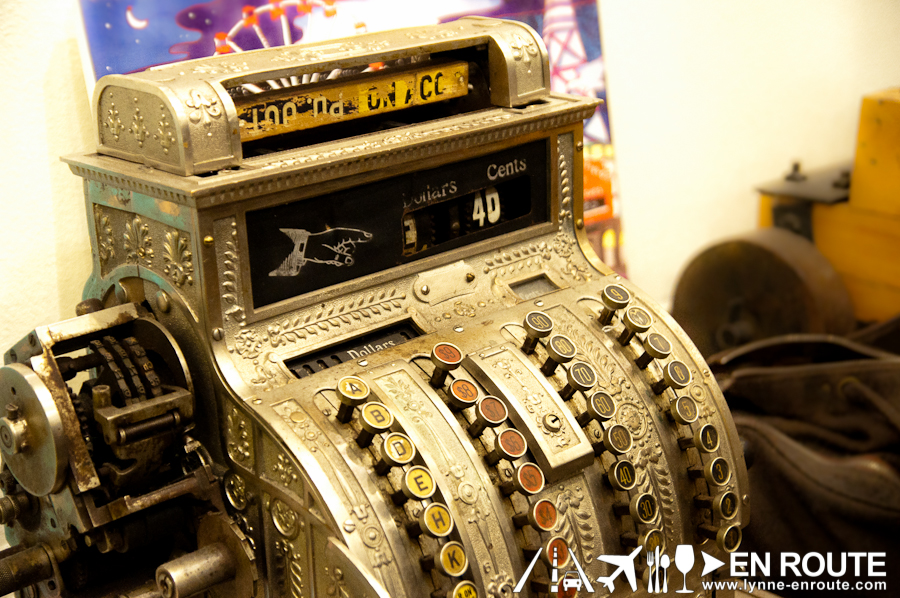 .
And with a growing number of fans, there will be those who would want to get a piece of the Pawn Stars through some fan merchandise.
Those of Chumlee's seem to sell like hotcakes.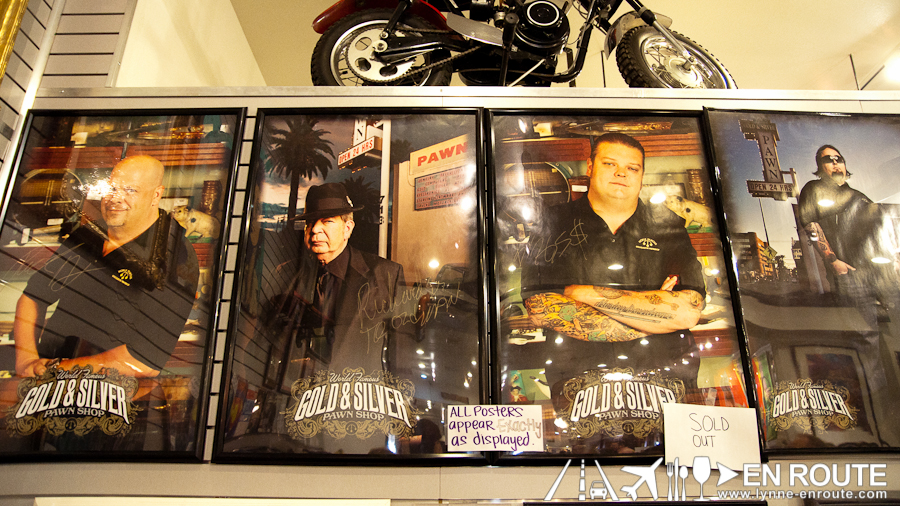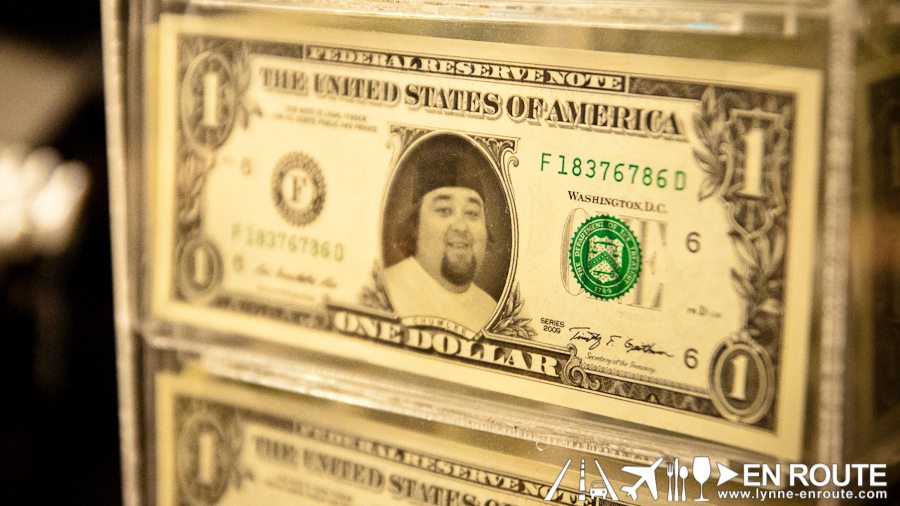 .
So when you are in the Las Vegas area, do pay a visit if Pawn Stars is one of your favorite shows.
Related Posts:

The Gold and Silver Pawn Shop is located at 713 South Las Vegas Boulevard, Las Vegas, Nevada, USA
Detour:
Near this area is the infamous Heart Attack Grill. This joint makes no apologies for serving the greasiest burgers, creamiest milkshakes, unfiltered cigarettes, and pretty much everything hedonistic that fits this side of Las Vegas. Obesity and Gluttony are celebrated here that those over 350lbs. eat for free.
Most of their customers who have turned into their spokespersons have either suffered cardiac arrests or have already died. Yet, no one has sued this place nor has the owner ever thought of closing it down. He does have a point: He openly declares that his restaurant has "Taste Worth Dying For." And everything comes with a disclaimer.
All the more that people want to flock to this place. Too bad the companions during this trip were scared to even touch the entrance door with a 50 foot pole.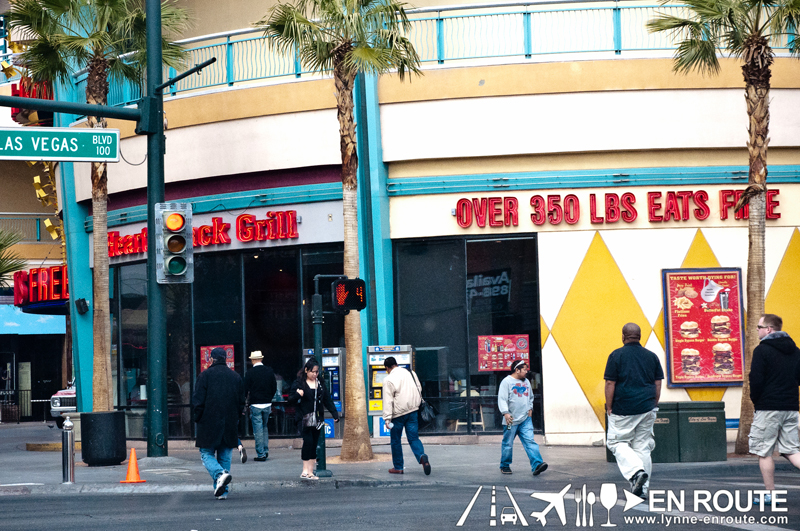 Fan of the Pawn Stars? Love other stuff Las Vegas? Thought on the Heart Attack Grill? Share your stories below.
Comment on this and Share it on Facebook!
comments
Powered by Facebook Comments