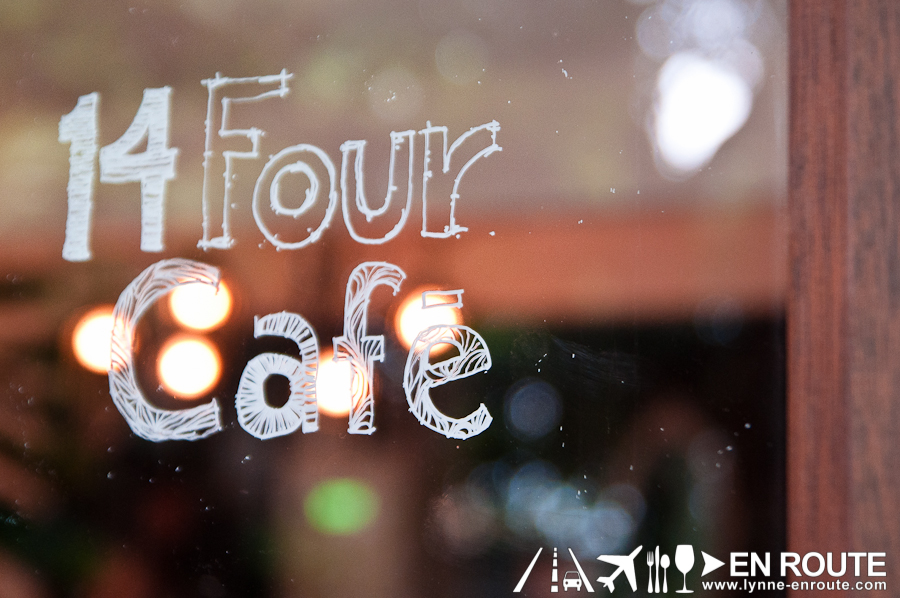 Just about the time that I got married and moved from my hometown, Taytay Rizal, I found out that a quaint cafe has been tucked away in a house not far from the house I grew up in for months already. 14 Four Cafe opened its steel gates to food-lovers and those in search of one-of-a-kind finds for the home a year ago in February of 2012.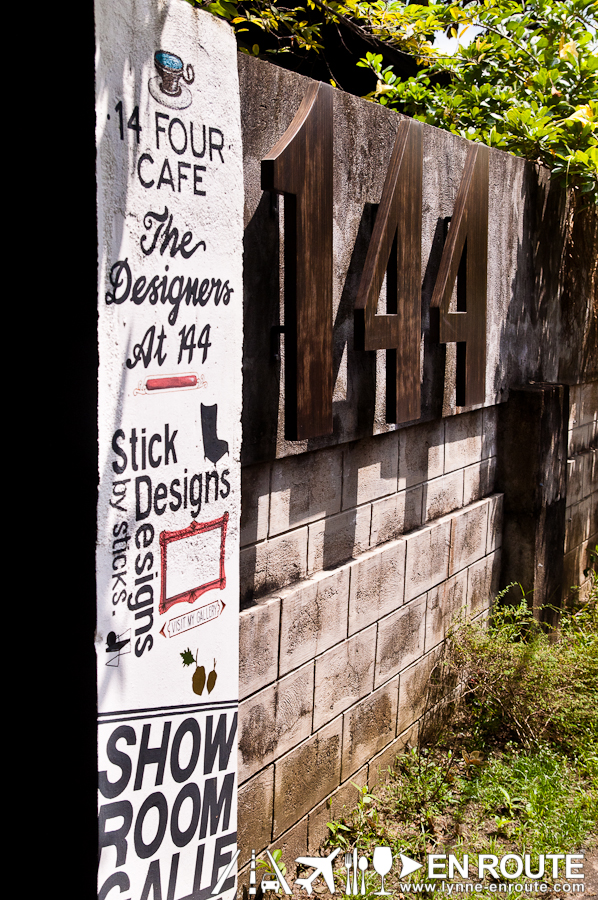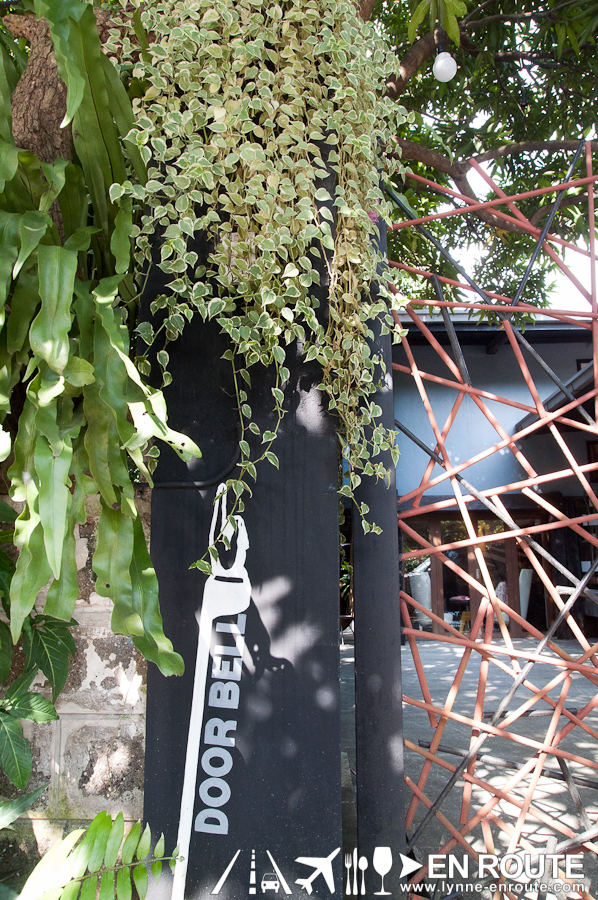 The thing about home is that almost all associations are comforting, especially now that I literally have a second one we visit every weekend.  One thing I miss about home is waking up late on a Saturday to find a plateful of mini-pancakes for breakfast.
Okay fine, brunch.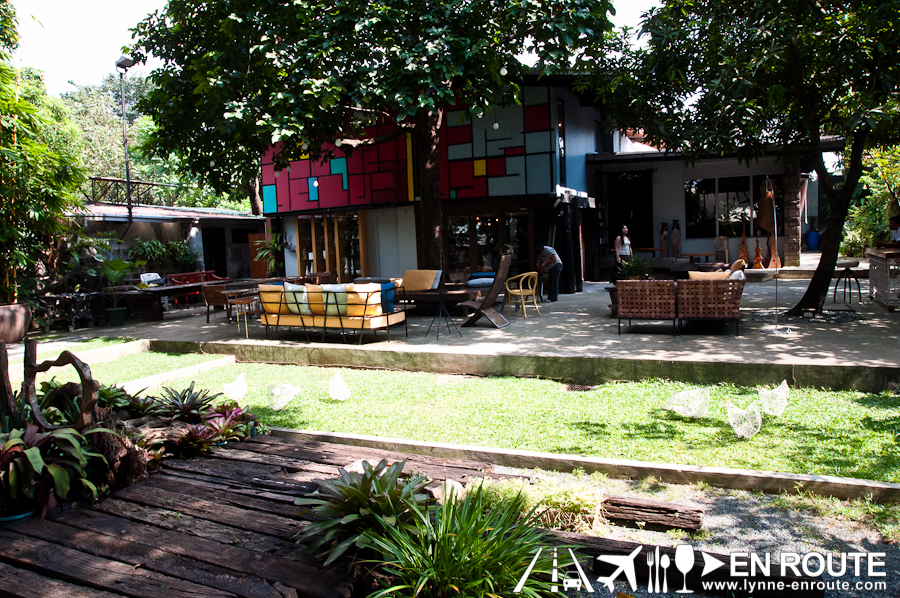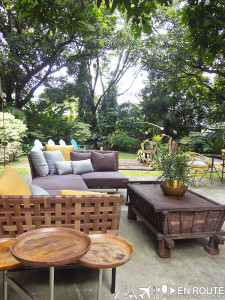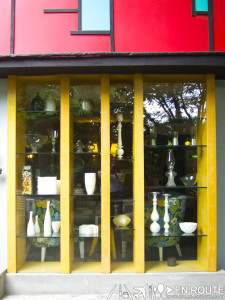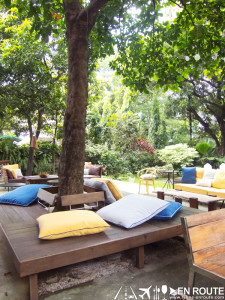 The beginning of 14 Four Cafe is pretty much like that – coming home.  Nikki Sambile set up the cafe after being away for some time. It's a refreshing patch of land that offers a wide grassy garden littered with interesting pieces of furniture and artwork.  Even the walls of their restroom was not spared from the inspiration.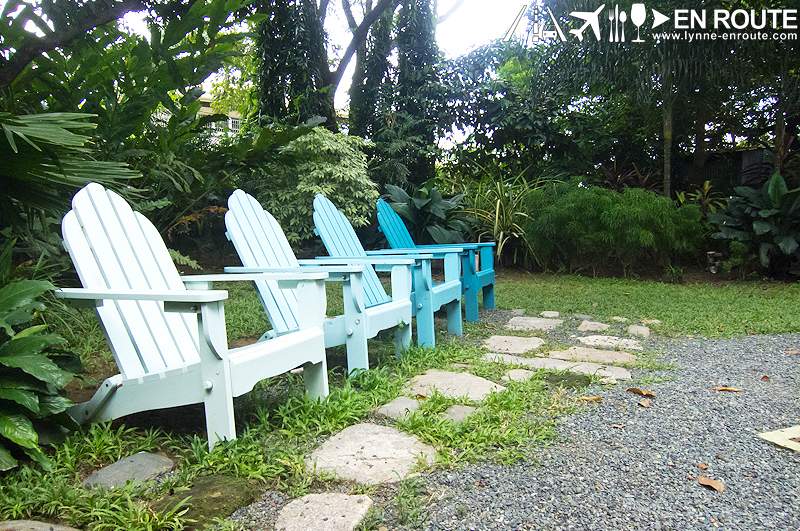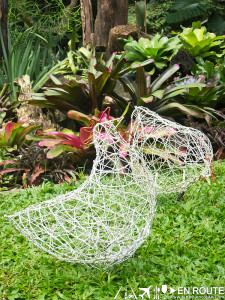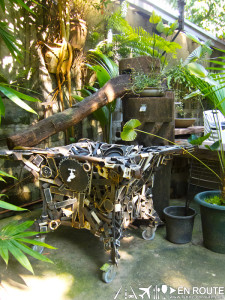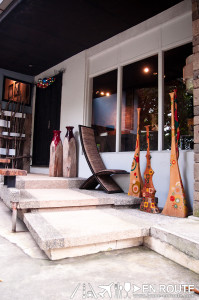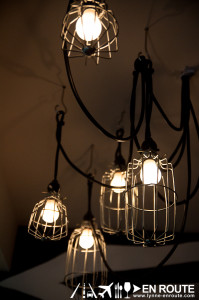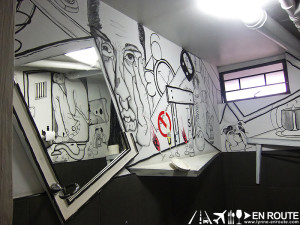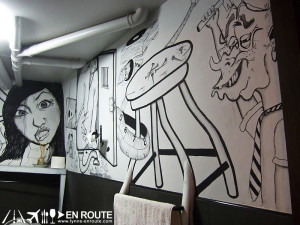 And for those who like to sleep in on Saturdays like me, their menu is an all-day breakfast selection.  Hooray!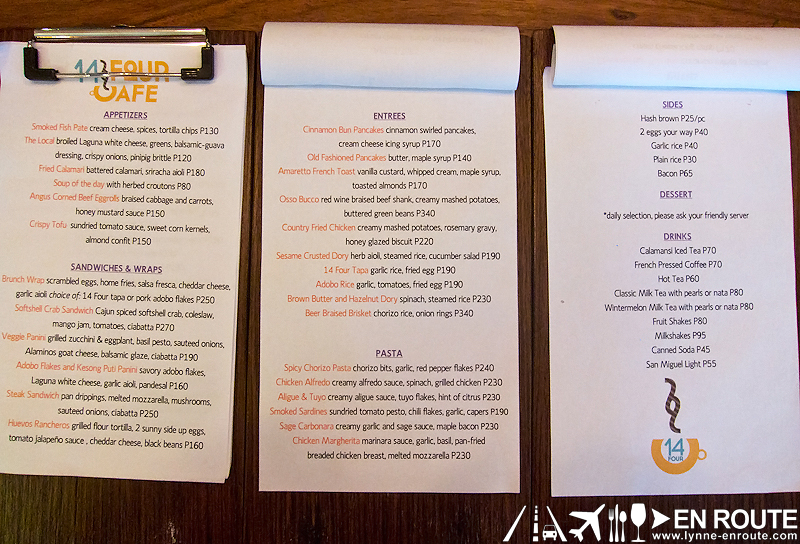 What I'd most likely keep coming back for are their Cinnamon Bun Pancakes.  Light and fluffy with a dusting of powdered sugar and cinnamon, you can drizzle some cream cheese sauce all over it for the full dose of comfort – like someone just gave you a hug.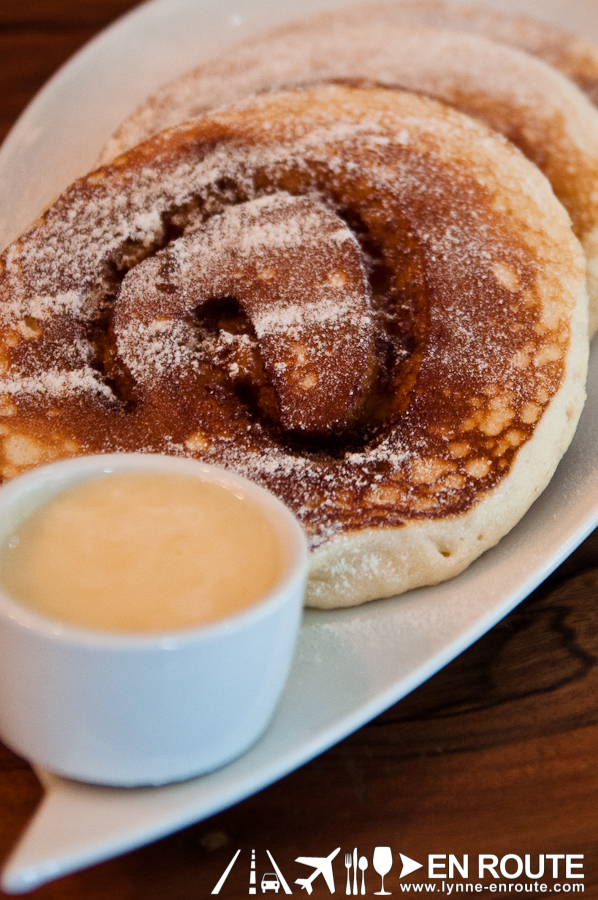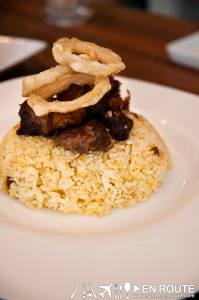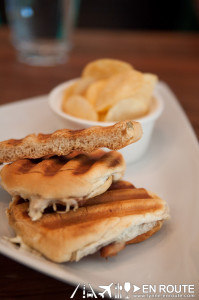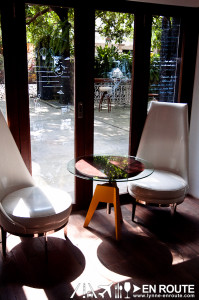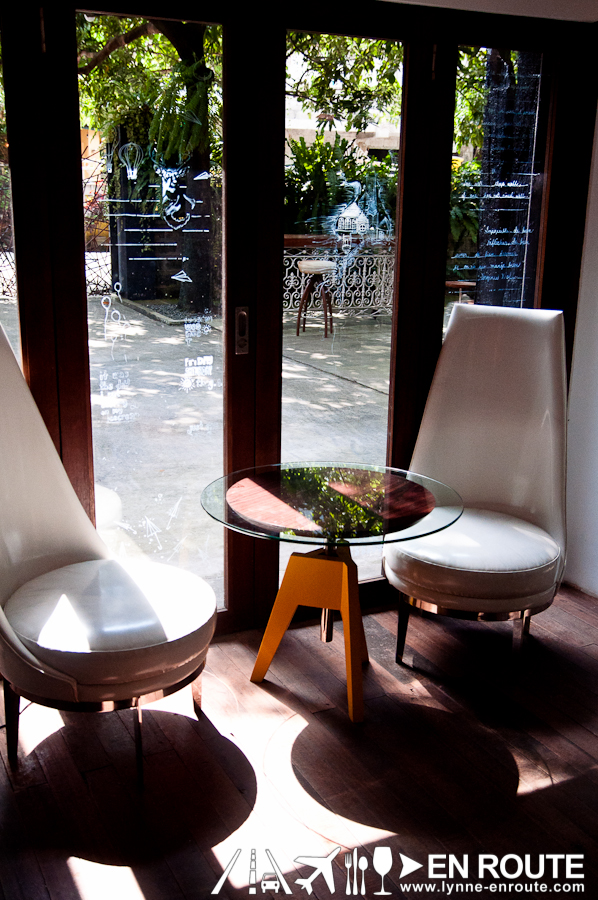 They also have sandwiches and pastas, all trying to incorporate a bit of breakfast through touches of bacon, sunny-side up eggs, or pandesal.  Other dishes we were able to try were the Adobo Flakes and Kesong Puti Panini (Savory adobo flakes, Laguna white cheese, Garlic aioli, Pandesal – P160), Spicy Chorizo Pasta (Chorizo Bits, Garlic, and Red Pepper Flakes – P240), and the Braised Beef Brisket (with Chorizo rice and onion rings – P340).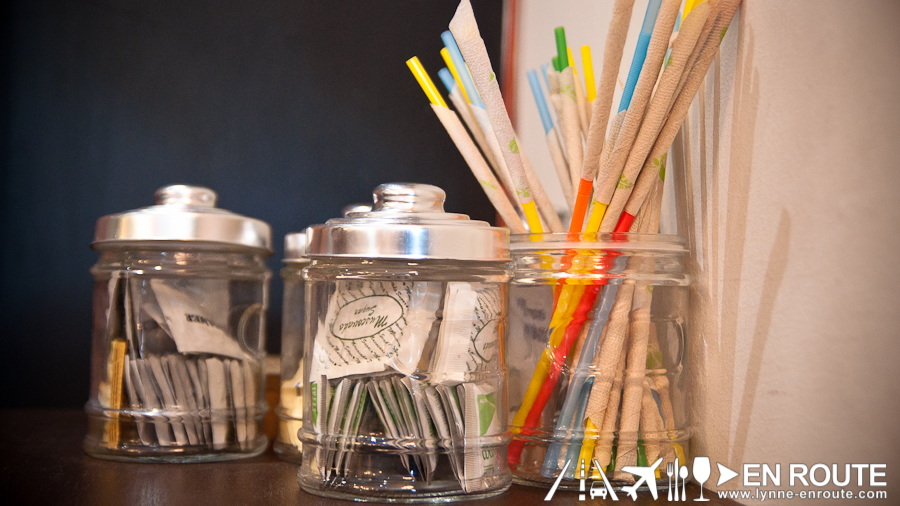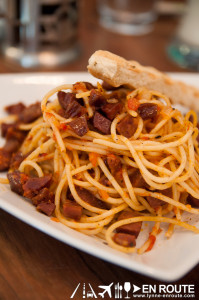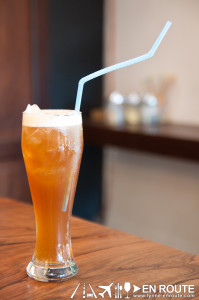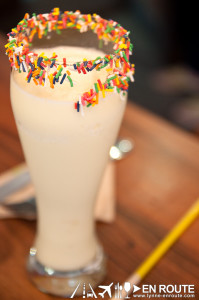 Some can feel a bit pricey but maybe that's also because I know a free home-cooked meal is a walk away. Our garden would need a lot more work to offer this cozy and relaxed environment that's perfect for sipping that cup of pressed coffee. (I've actually heard of wedding pre-nup shoots being done in this place.)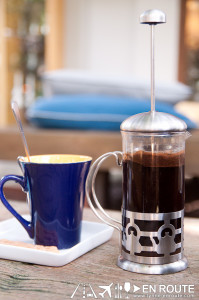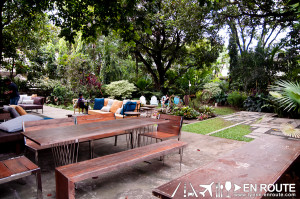 If you have time, check out the gallery of furniture adjacent to it.  It houses creations from Nikki's father, who runs a furniture business called Stick Designs.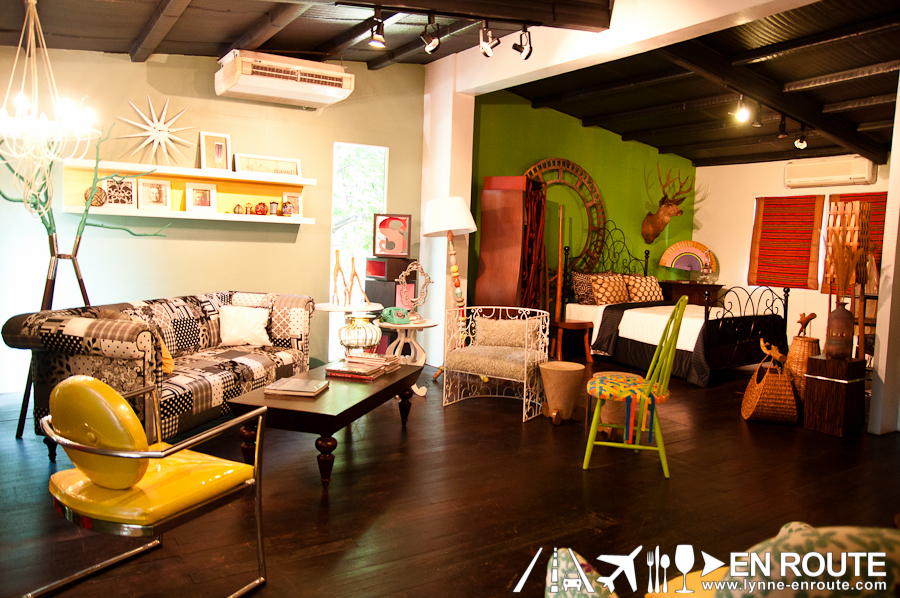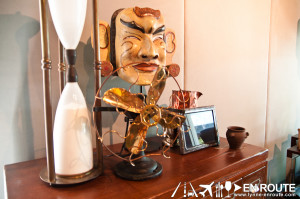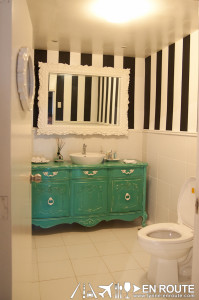 I'm still not over the fact that it took me so long to find out about this place. Not that I need a reason to go back home.  Now, I have an extra reason to.
Related Posts: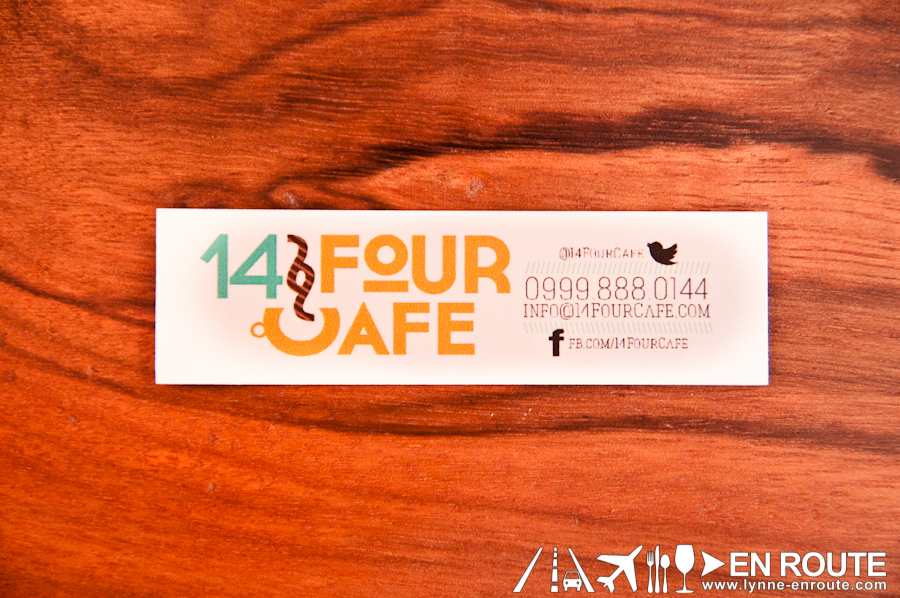 14 Four Cafe is located at 144 Magnolia Lane, Barangay San Isidro, Gregoria Heights Subdivision, Taytay, Rizal, Philippines 1920.  Store hours are 10am – 10pm on Fridays & Saturdays, and 10am – 9pm on Sundays.
Best to reserve especially if you are a big group.  You may contact them through any of the following:
Mobile: +63 999 888 0144
Comment on this and Share it on Facebook!
comments
Powered by Facebook Comments