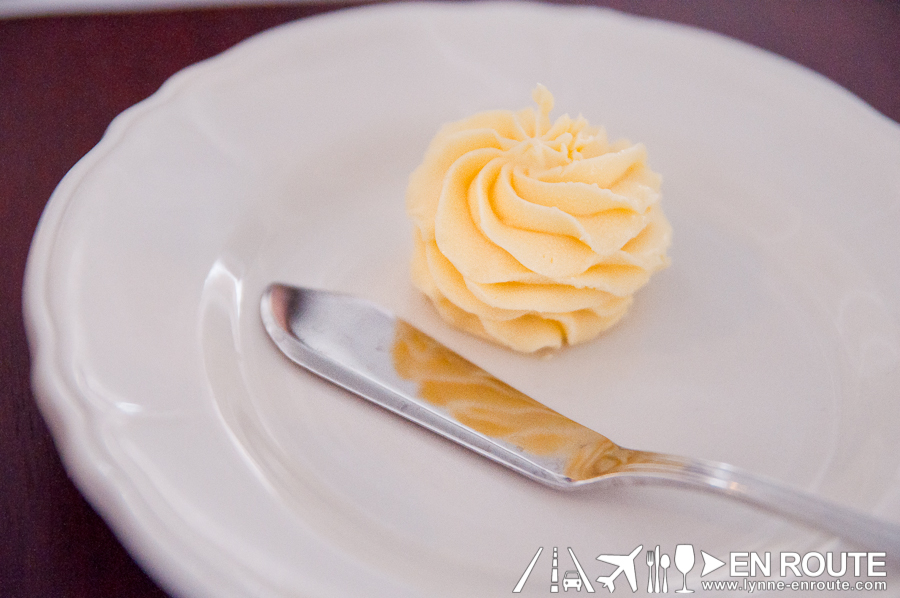 Fans of the original cliffside site of Breakfast at Antonio's are rejoicing with its reopening. After all, it just died down without much reason, with some people who are not in the know thinking that it never got the same appeal as the Antonio's Restaurant tucked away in the villages of Tagaytay.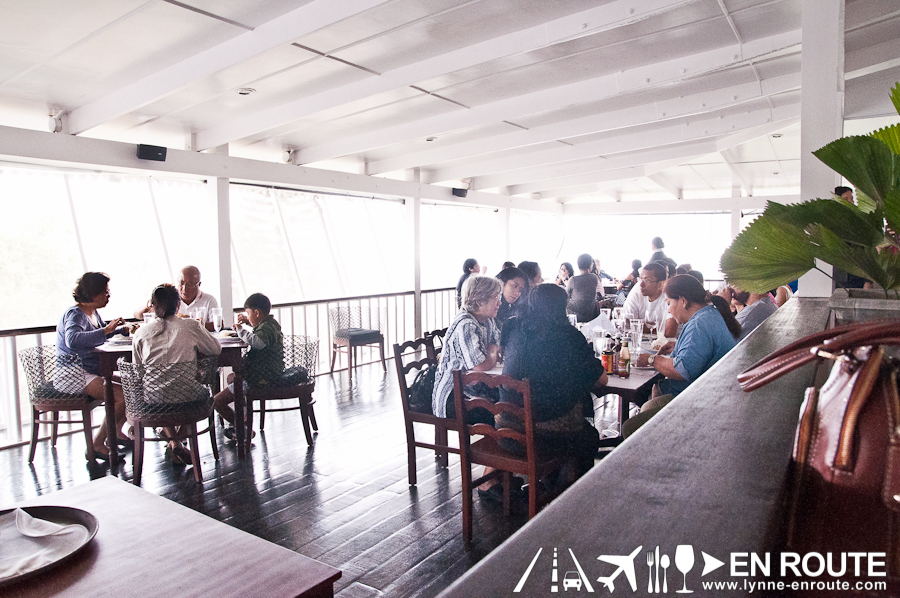 But how can it not be appealing when it is situated by the cool Tagyatay cliffside with a majestic view complemented by the reknowned greatness of the people who laboriously work at the kitchen and working the tables? And the droves of people that learned of its reopening signifies that the people behind Antonio's are one of the best in dining in the Philippines.
Just look at the place. This is a view of people coming in even before lunch time. Parking lots and tables full to the brim with people who have long been deprived of re-experiencing Breakfast at Antonio's.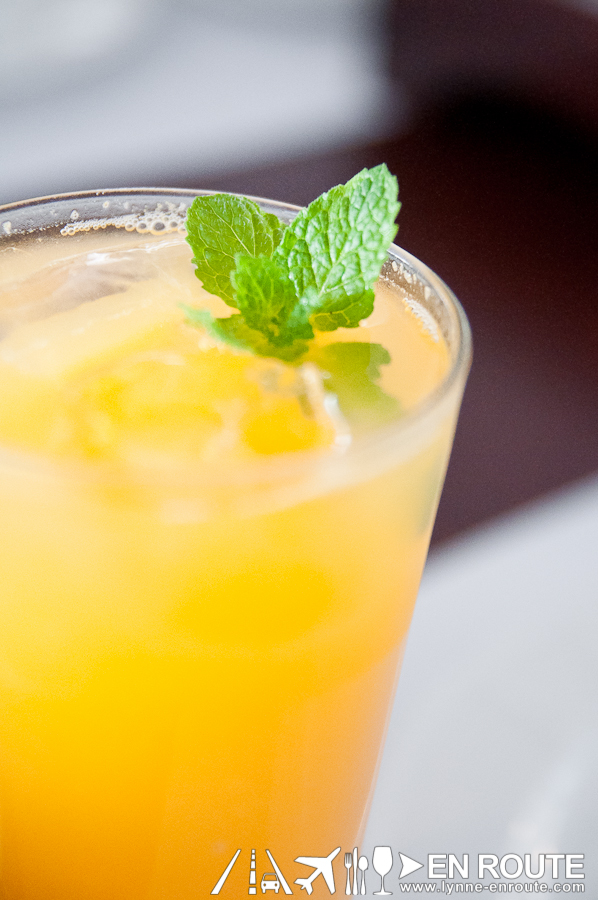 Breakfast at Antonio's is an All Day Breakfast restaurant made more accessible to the Filipino dining public. While Antonio's is known to also have quite steep prices, it is also known that the prices justify the freshness, quality, and level of service.
This was more of a brunch visit, so the approach to this dining was a light main course using some sweet breakfast staple as a dessert. And after ordering a freshly squeezed orange juice and a glass of white wine, it was decided that pizza is the perfect choice to accompany the cool, breezy weather.
Cinco Formaggi Pizza (PHP 690.00), for that salty, creamy taste in a thin, freshly kneaded dough. The pizza did seem a bit saggy (This is debatable. Some like a saggy, topping heavy pizza while some prefer a balanced crust that doesn't sag from the weight), but there is no denying that the flavor of five cheeses greeting you during brunch will set the tone for the rest of the day. No single cheese was overpowering, from the bold flavor of blue cheese mingling well with cheddar to the gooey texture of mozzarella. This is quite heavy for two people.
Then for dessert, a Golden Waffle (PHP 180.00), there is also a plain waffle, and the waiter explained that the Golden Waffle is mixed with honey during its batter form. This seemed intriguing, and the curiosity to try it paid off: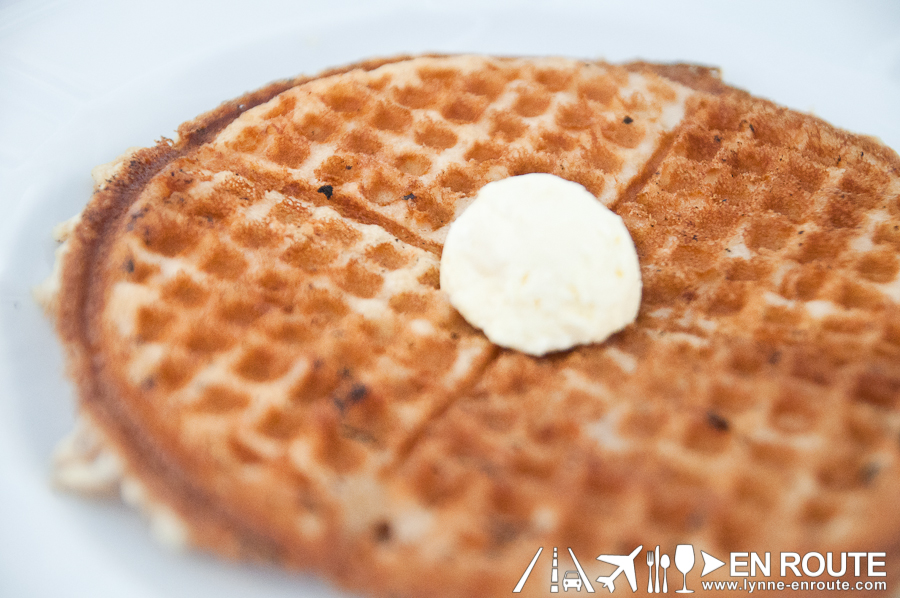 This is probably one of the best tasting waffles out there. The honey mixed in the batter lend an extra crispy edge and having it heated and burned felt like eating delicately hardened sugar. Think Cannoli of Lolo Dad's mixed in the waffle batter. For waffle lovers, this is not to be missed. The simplicity of the recipe executed in expert fashion is the very charm of this dish.
See the Breakfast at Antonio's Menu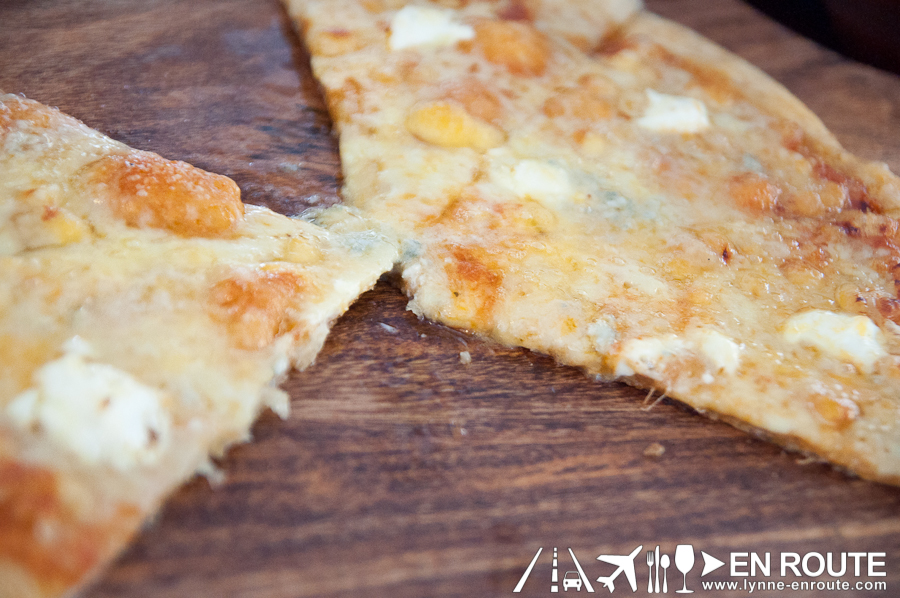 There is more in the menu of Breakfast at Antonio's and it invites you to keep on visiting them to try out other wares. It may be, after all, the best all day breakfast restaurant in Manila as of this date. The early trek to Tagaytay to experience what it means to make great breakfast is well worth the journey
Related Posts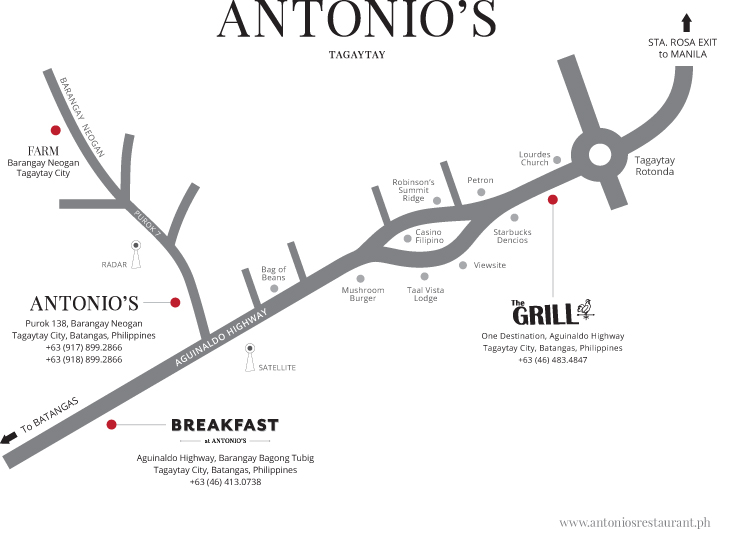 Image from the website http://www.antoniosrestaurant.ph/
Per the Antonio's Website:
Breakfast at Antonio's is open everyday for breakfast, lunch and dinner.
All day breakfast and grazing menus from 7:00 am to 9:00 pm.
Service is on a first-come, first-serve basis.
Breakfast at Antonio's is available for unique, private events. Reservations for private events can be made one year in advance from the calendar date.
For private event inquiries, please call +63 (917) 899.2866.
Breakfast at Antonio's dress code is casual.
For inquiries, please call +63 (46) 413.0738.
Comment on this and Share it on Facebook!
comments
Powered by Facebook Comments