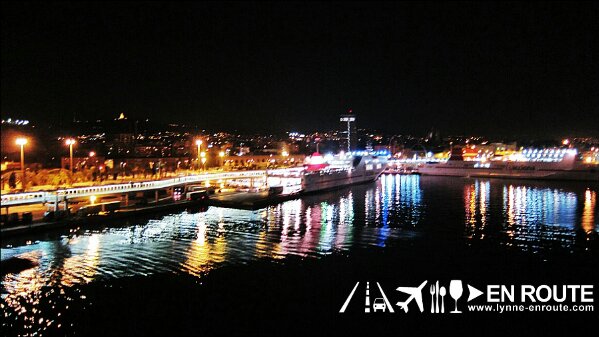 Lynne: By this time, we've taken 3 planes, 1 high-speed train, a scattering of cab rides here and there, and numerous metros. Transportation options are just numerous, each one providing its own level of convenience and excitement.
Capping off our brief ham-filled Barcelona stop, we take things to the sea as we now board a ferry for a 20-hour journey to Civitavecchia, Italy, a port town north of Rome. Our bags are full of ham, wine, some pieces of bread, crackers, and jam. It's pretty clear we don't plan to go hungry. So while everyone lines up for lunch at the restaurant and self-service canteen on the 11th deck, we had our own picnic in the room. Out came the ham, and wine, complete with a cheese platter. A pretty smart idea and pretty damn good-tasting too. It's a good thing Ray did his research.
What made the ferry ride more interesting too was that the crew was almost 80% Pinoy. You get lots of "Kabayan, mabuhay. Kumusta?" It reminds you of home because you remember how heartwarming a genuine Pinoy smile is. Their contracts are typically 6 months long and they get about a month in between contracts. It's admirable how they'd spend so long so far from home to provide for their families.
We bid them farewell after the long overnight journey and now we are off to some pizza and pasta!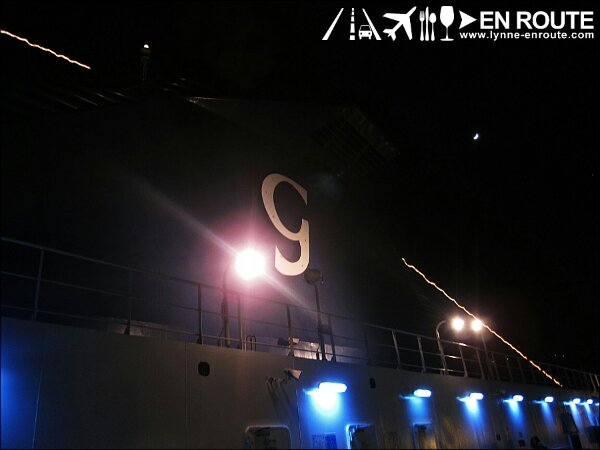 Ray: To add some variety to the modes of transportation, I thought it would be cool to sail off the coast of Barcelona and into Civitavecchia, then head to Rome via train. Grimaldi lines, a shipping company, has embarked on including ferry rides for travelers in their daily trips across the sea, so this was pretty much the choice.
One thing I didn't research was how long the trip would take. Thinking it was an overnight trip, I just found out it would take 20 hours.
No worries, as we probably will be needing this time to rest for all the walking we will be doing. To assist in restoring energy, I stowed away some iberico ham and two bottles of wine to get drinking session going on at the high seas. Now if this was a plane ride, I won't even be able to bring a bottle of water into the cabin.
It was great to meet fellow Filipinos on board. You get to learn where they are from, how they do things, and what they have to deal with when at sea. While their employers are very good, they mentioned some of the guests of these ferry rides can be quite a handful, especially teenagers in groups on school break that chant in the halls like football hooligans.
But they see the good in the things they do, and share such stories to their relatives back home. It's what keeps them afloat for 6 months at sea.
It has really been a life changing trip 🙂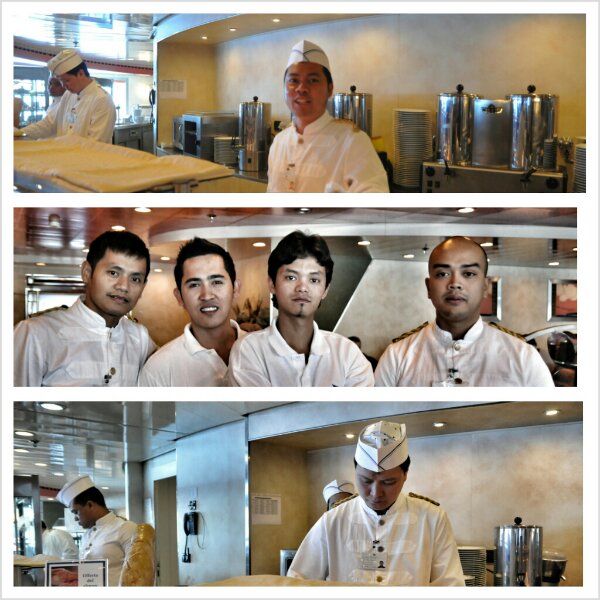 Comment on this and Share it on Facebook!
comments
Powered by Facebook Comments