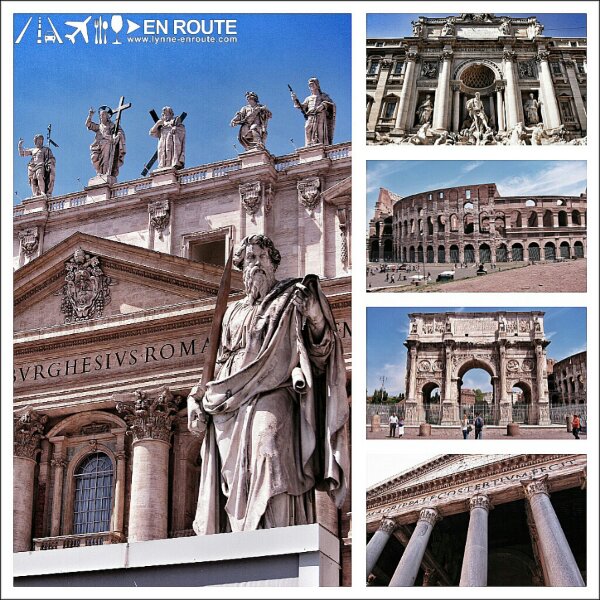 Lynne: It's pretty clear that Rome wasn't built in a day. But we sure tried to tour the main attractions in one day! Our feet and legs don't particularly love us right now but our eyes have done nothing but take in all the impressive architecture, new and old, ruins, basilicas and statues alike.
Rome was packed with tourists, especially the Vatican. From the nice and bearable cold of Barcelona, the temperature increases to non-jacket level. (Even my feet got sunburnt from all that sunshine and walking.)
What I loved best from everything we saw and did? The food. I love, love, LOVE Italian food! More so now after tasting the real deal. Pastas are freshly made and really al dente. So are seafood dishes. I recommend you take advantage of their proximity to the Mediterranean sea because them Italians sure know how to cook them! We have tasted the best seafood risotto from a restaurant called, La Caletta, near the Vatican. I swear, it can make you cry! I'd go back to Rome just for that. Oh, and buffalo mozzarella and parma ham.  We are still on the search for thin-crust pizzas though. Wine prices somehow increased though so I wonder what Ray thinks about that.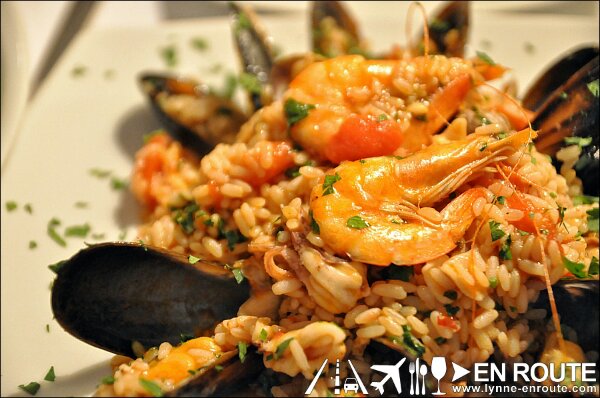 Ray:
For a country that produces so much wine, I find it a shame that it costs almost as much as Paris. I thought water would be more expensive here?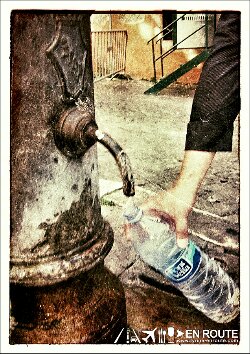 Speaking of expensive water, the gods of the old Romans will punish you if you buy bottled water here. The punishment comes in the form of 2 Euros for a 500ml bottle. For Rome and some other provinces of its old Empire, bring a jug and get free, cool water from the melting ice of the mountains brought by the ancient aqueducts that still run today. You will get it from some selected fountains or those drinking fonts called "nassonis". They are practically littered around the maze of streets in Rome.
The food? Surprisingly, you get mixed results. Due to the popularity of Rome as a tourist destination, some have really taken advantage of it and tourist traps abound.
But with a little research, you get to find some great tasting Amatriciana in little trattorias run by families for generations, or that unusually simple pasta called "Cacio y Pepe"
Oh, and I just have to repeat that seafood risotto find. Wow that was the best tasting seafood risotto ever! It was so good I really forgot about the steak we ordered until it turned cold. It was so simple, it's mind boggling.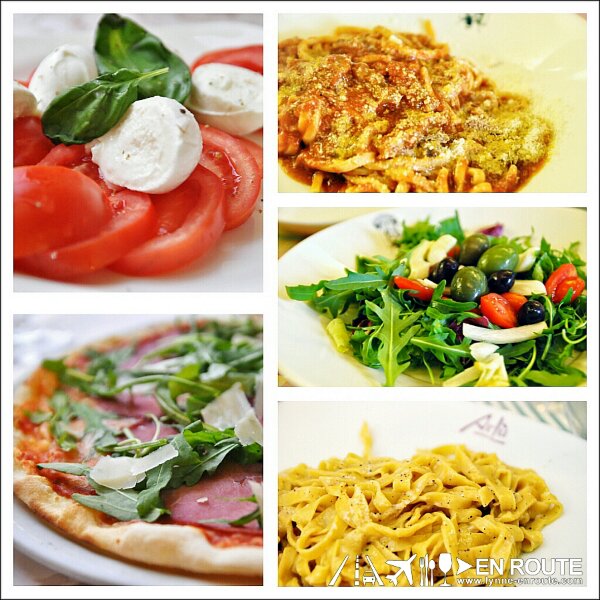 But Italian cooking has always been about simplicity, and Italian food is all about three things:
Ingredient, ingredient, ingredient.
Once you get the freshest ingredients and stick to the discipline of keeping it simple, the magic just happens. Just like that chops of fresh buffalo mozzarella and tomatoes and some basil. Nothing more, but it works.
Still searching for the pizza of my Rome of 10 years ago. That thin crust, but doesn't sag from the weight of the ingredients. Maybe we might find it in Florence.
Oh, and we just had to ask this existential question: How can Roman statues be so ripped when all the food in Italy is just oh so good?
Comment on this and Share it on Facebook!
comments
Powered by Facebook Comments