(Side note: Click this to open a new window to see an infographic on proper sushi etiquette.)
Every time the movie Jiro Dreams of Sushi strangely pops up as the movie of choice for a stay-in night at home, the crazy cravings for Japanese sushi just comes out and holds on to the taste buds until the next day. It may be the cinematics, it may be the film treatment, or maybe just the thought that this is essentially the best sushi in the world. Whatever the reason, there is one truth: This is just some great sushi porn:
–

Strangely, also, the very first place that seems to pop up to mind in Manila would be somewhere along the Little Tokyo area. And for its undying fans of their lunch specials, it will definitely have to be Nihonbashi-Tei. (Yes, to those who know where Nihonbashi-tei is, it's not really located in Little Tokyo, but relatively close to it)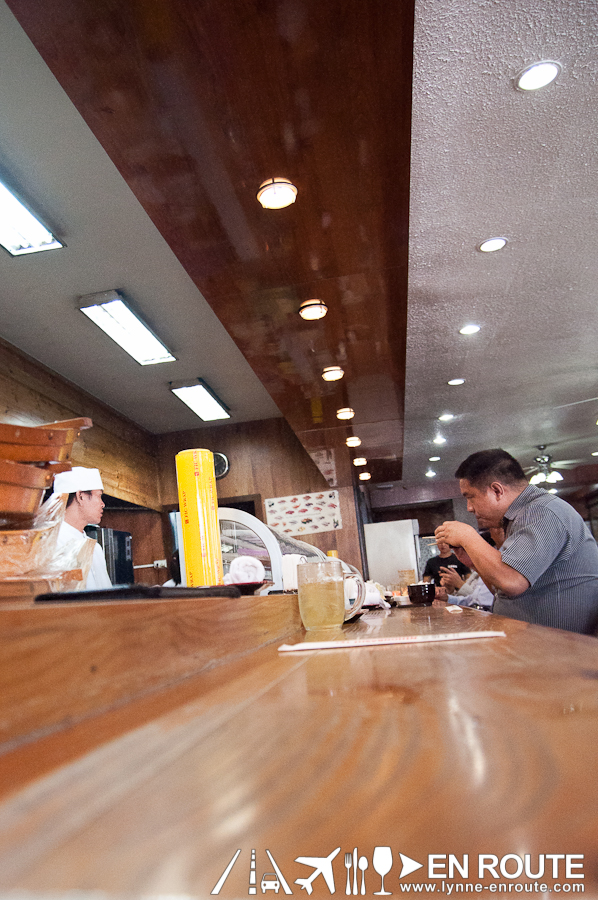 What is it about Nihonbashi-tei that gains it fans? When you look at the place, it looks dated, smells almost like a market with an open grill, and basically, no frills.
But, of course, it's in some of the no-frills place that you sometimes get the best thrills. And for Nihonbashi-Tei, it is their relatively cheap lunch specials that draws in the crowd.
Consider this Nigirizushi Platter (PHP 280.00)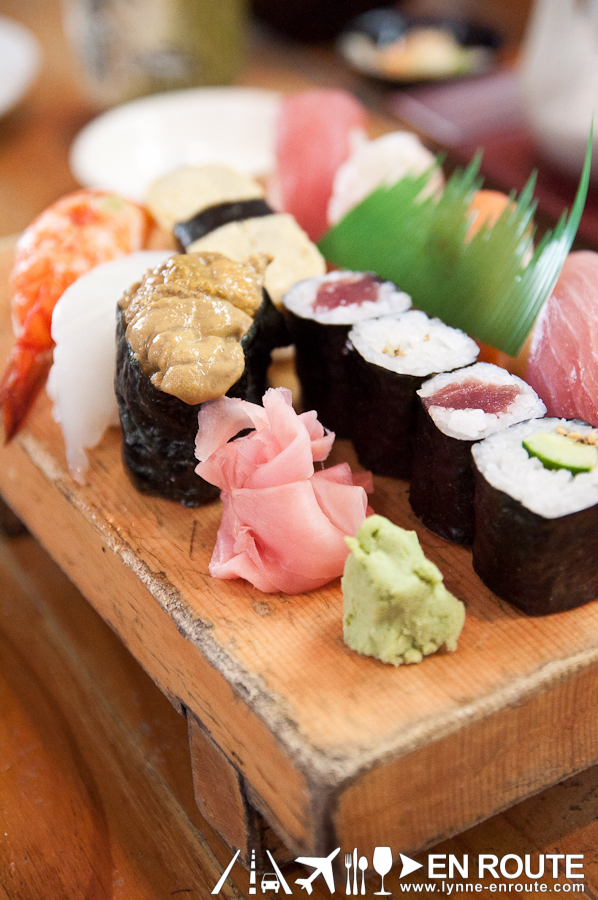 Yes. That price is correct. For PHP 280.00 in Nihonbashi-Tei, you get fresh, hand-made sushi, some appetizers that seems to taste like the Filipino dish Afritada, a bowl of miso soup, unlimited tea (hot or cold), and iced coffee. The value is just so hard to beat. To get the best experience, eat at the sushi counter so that you can watch your sushi being made. If you are lucky, you can see some freshly delivered salmon or tuna being scraped and cleaned.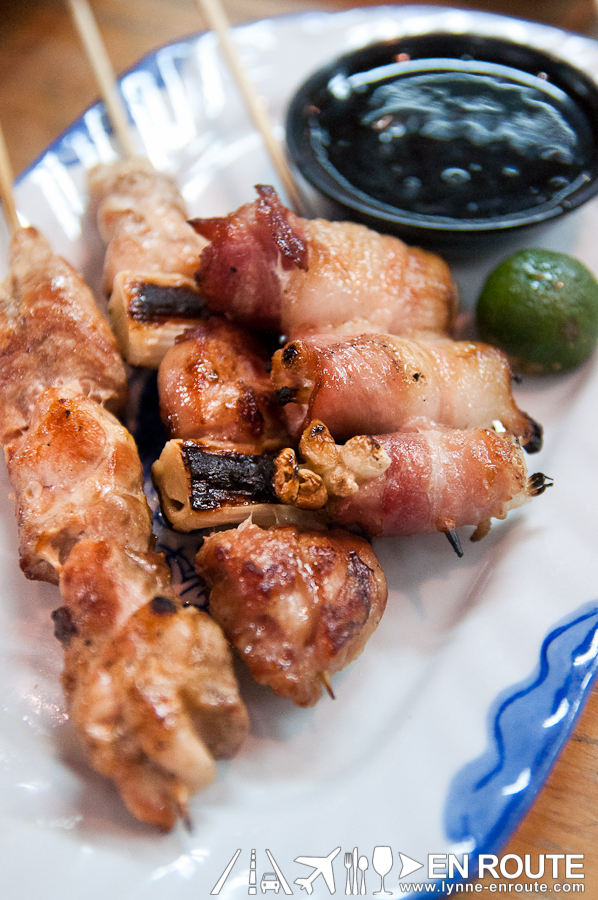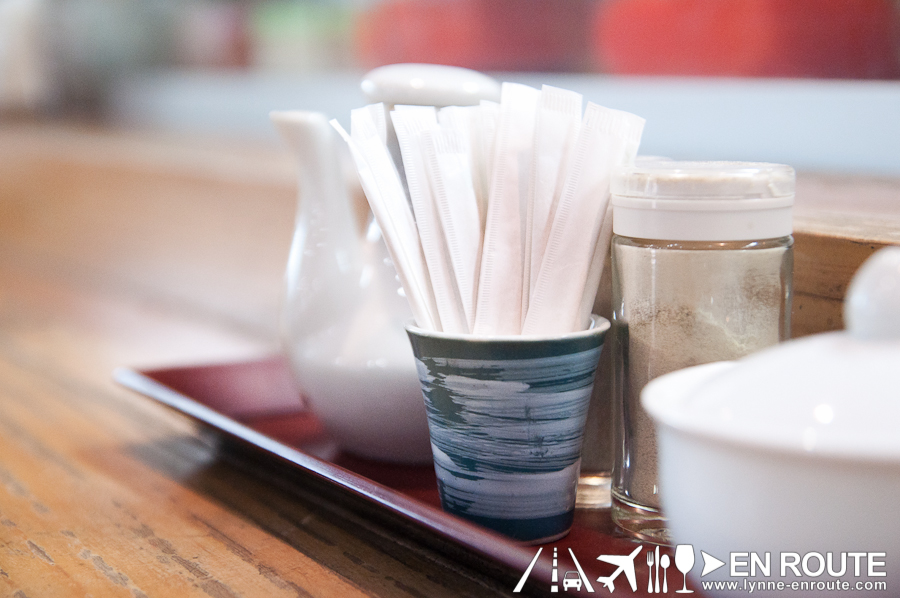 Since Nihonbashi-tei is an izakaya, you can also get to order some skewered grilled stuff. These cost about PHP 45.00 per stick during lunch time. Not bad at all! And you can see them cooked also as long as you eat by the counter.
It's no Three Michelin Star restaurant. There will be some inconsistencies, like at times the fish is cut at different thickness, or-depending on the sushi chef-maybe dabbed with too much wasabi inside the sushi, or the acidity of the vinegar on the rice can be a bit off. But those small things are overshadowed with by the fact that at some high scale hotel restaurants, a platter like this is triple the price, and the consistency of the preparation may not even be any better.
Since we are at the topic of service, they got commendable valet service. Even if their parking lot is cramped, just leave your car and the valet dudes will take care of them and with great courtesy, too! Tip them very well. You will feel happy seeing them very grateful that it just adds more to the fullness of the experience in Nihonbashi-Tei.
Do yourself a favor, visit them for lunch for their lunch specials (starts from 11am to 2pm), look into their cheap selections, and have one great and relatively cheap izakaya experience in the heart of Manila's business district. Nihonbashi-tei will always be a crowd favorite.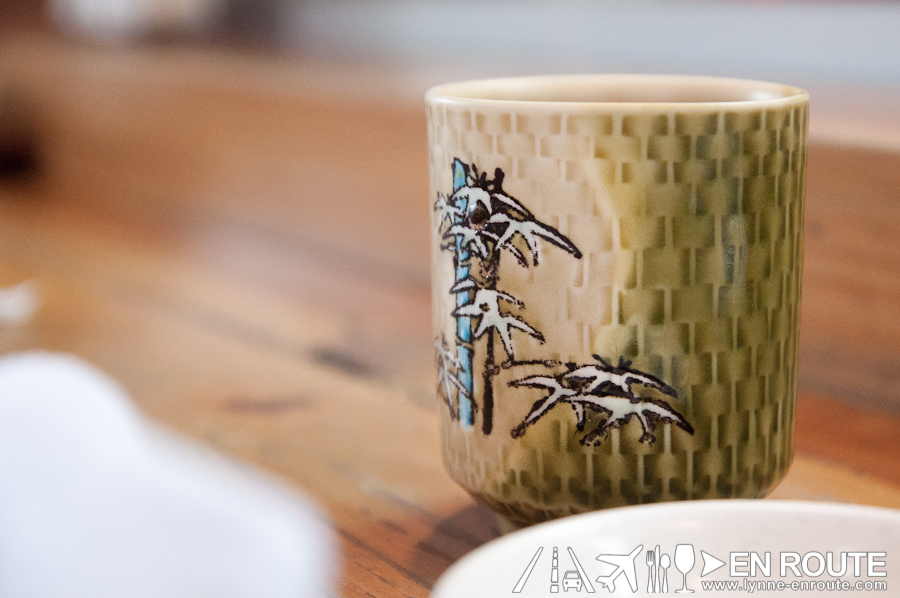 Related Posts:
Nihonbashi-Tei is located at 806 Arnaiz Avenue (formerly Pasay Road) Makati City, Philippines
Tel: +632-818-8893
Detour: The TV in the restaurant showing some interesting and quirky Japanese shows provides great entertainment. They really are a fascinating culture.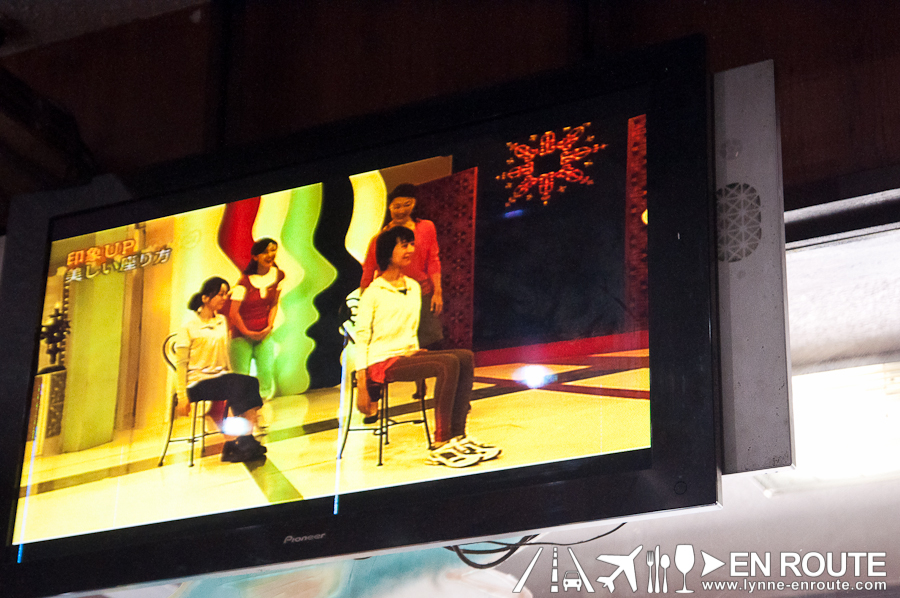 Comment on this and Share it on Facebook!
comments
Powered by Facebook Comments