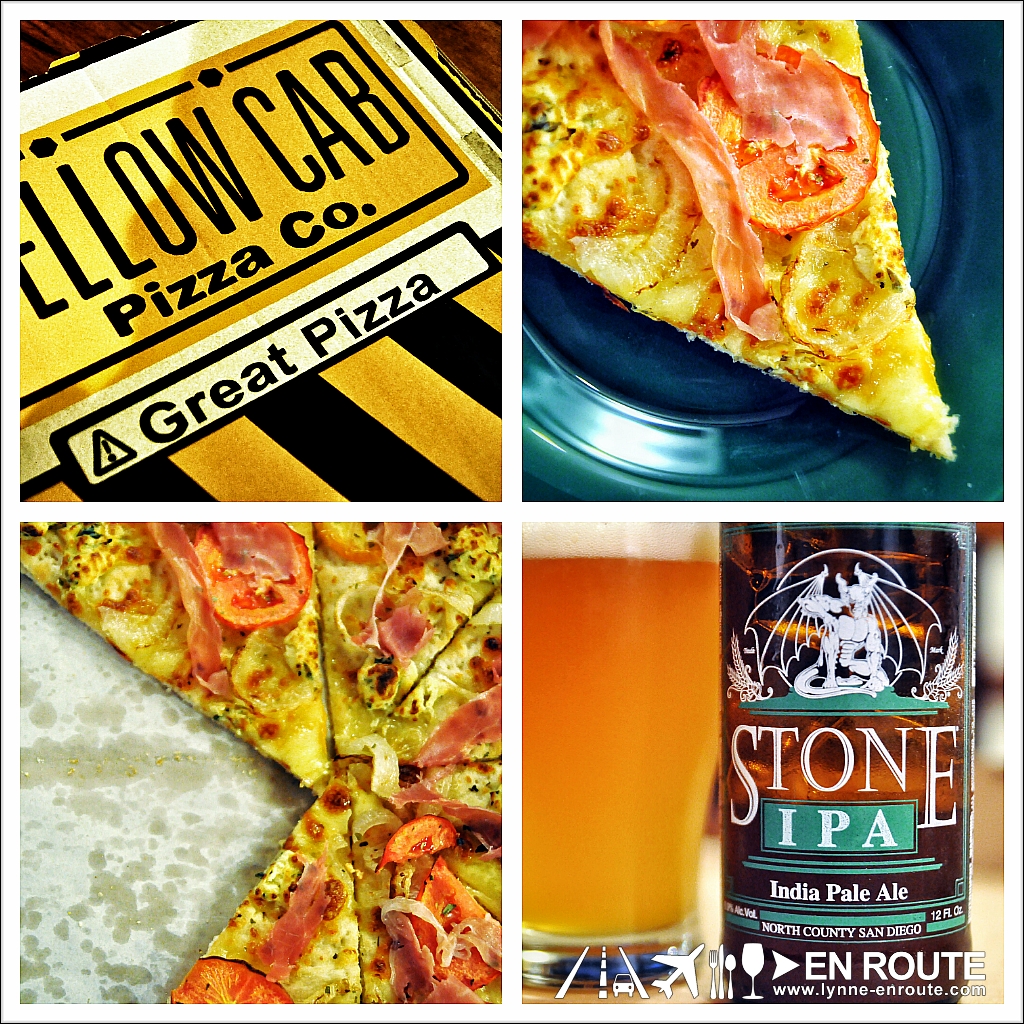 It was all over the radio going to work and returning home for the past few weeks. The first impression was that it sounded like a musical that was going to be played at the Resorts World in Manila, and then just suddenly talks about a sweet-salty, sauce-less pizza, a premium product of prosciutto and boursin (pronounced borsan) cheese.
Not sure what boursin cheese was, but since the wife was craving for something meaty and cheesy, this new product from Yellow Cab came into mind. A testament that heavy advertising works on bored-to-death-refuse-to render-cognitive-thoughts-due-to-Manila-traffic motorists of this day and age.
And so a slice was tasted. It is really weird as it seems to go against everything we knew about pizza (which is not really that much). No sauce, and it seemed….. sweet. Was there sugar in the dough? It was like a big slab of cinnamon bread topped with cheese mixed with herbs and prosciutto. The slices of tomatoes cancelled out the sweetness. It was interesting to say the least. Maybe if there were more generous servings of prosciutto ham, this would be a winner.
One thing that went strangely well with it was a nice, strong, bitter, and manly (!!!) Stone Brewery India Pale ale from the Global Beer Exchange Bottle Shop. Then again, as a beer drinker, practically anything will go well with beer. Even cotton candy.
This pizza will probably have its series of fans. For the one looking for that classic tomato sauce based pizza with oozing cheese, you can get other things from the Yellow Cab menu.
Or from your trusted pizza joint. Wonder when Gino's Neapolitan Pizza will start doing delivery service?
Related Posts:
Comment on this and Share it on Facebook!
comments
Powered by Facebook Comments