Ramen is not much of a big deal here in En Route if you will read the articles in this site as of this posting. Pretty much the only places documented for ramen would be as that from Watami branches in the Philippines and the cult favorite Nomama Artisanal Ramen of Quezon City. Nomama is also more of a fusion recipe of ramen, but it is damn good fusion from Chef Him Uy de Baron.
But the opportunity to get some authentic ramen recipe presented itself on a rainy errand night in the Makati Central Business District area in the form of Ramen Santouka of Hokkaido. This ramen brand has received countless raves from the more discerning food goers. People have also said this is one of the great joints for tonkotsu ramen.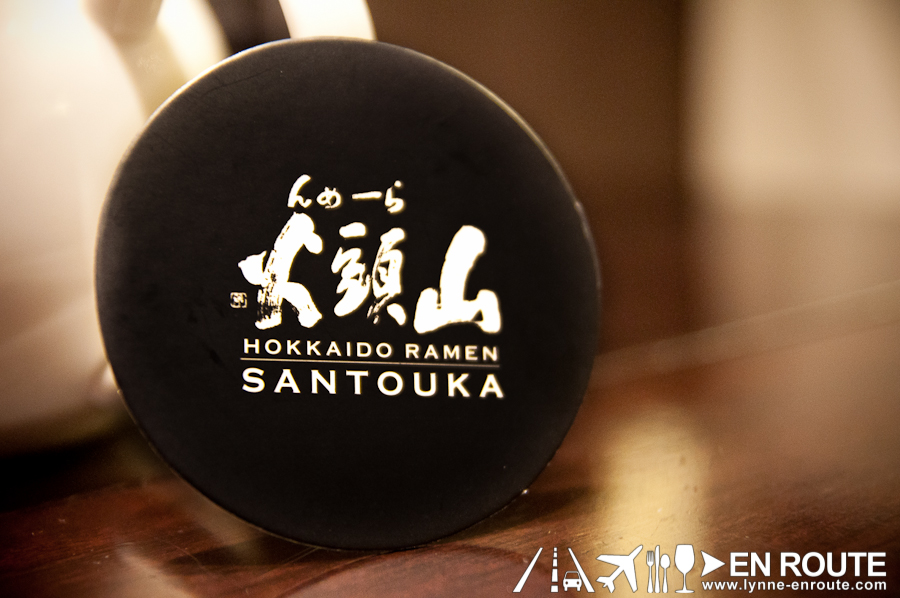 Tonkotsu ramen is ramen based on a broth flavored by pork bone marrow. Pork Bone Marrow. Three words that combine to something that sounds and tastes magical. However, research has shown that the ingredient alone will not cut it if the technique of getting the flavor is wrong, and can even render some nasty aftertastes associated with pork.
The menu describes in detail that the way Ramen Santouka gets the broth to its renowned fanfare is to have the soup at the right temperature. It apparently is not boiled so as not to ruin the delicate flavor.
Time to taste some of that in the form of their Shoyu (Soy Sauce Flavored) Ramen (PHP 320.00 for medium sized order)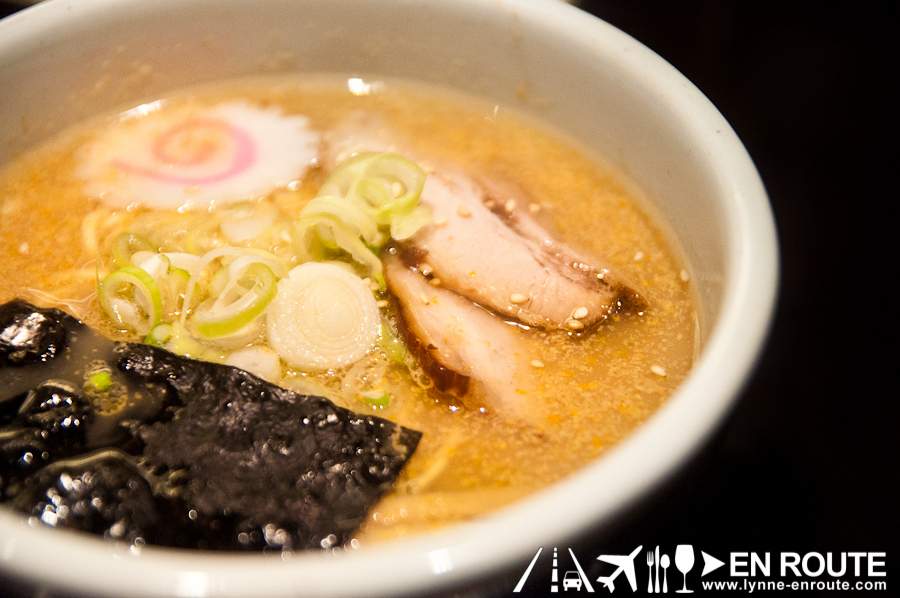 One sip of the soup, and the difference is clear: The flavor is more delicate, without that overpowering aftertaste that sometimes is associated with pork that is either unseasoned or not cooked well. It is light, has that "umami" flavor, and goes down smooth. The noodles are "katame" (the Japanese term that's loosely equivalent to "al dente"), and the charsiu pork soft and tender. It is easily one of the best ramen recipes available in the metro.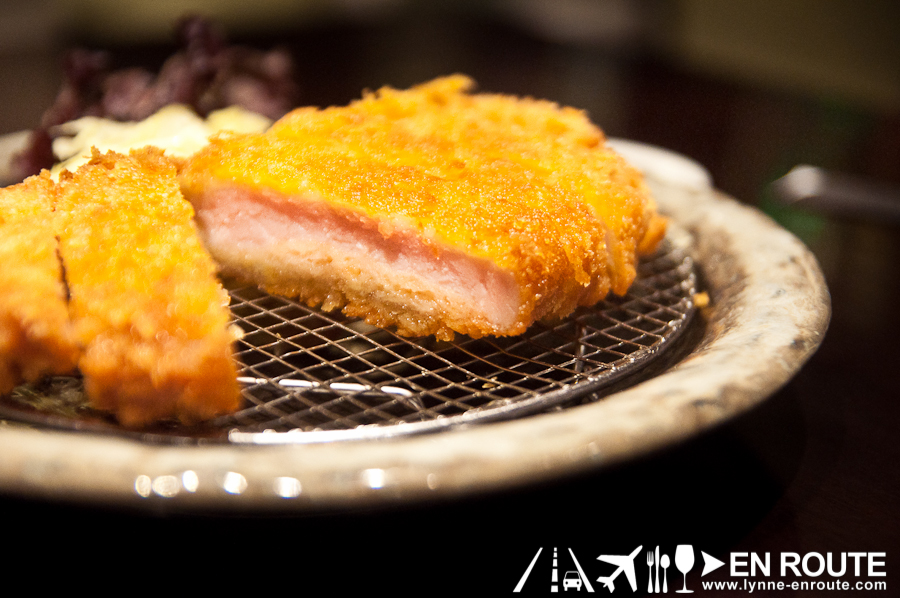 Gyoza seems to be a common side dish for ramen joints, but it was pleasant to see that there were some katsu options in the menu. How is it? Pretty ok. It's no kurobuta pork from a more popular restaurant that focuses on katsu dishes, but it is a decent side-dish nonetheless.
Head to Hokkaido Ramen Santouka for some of the best tasting ramen in the metro. The constant lines from eager diners know where the trail of the savory broth ends, and in this bustling business district, this is the newest ramen darling.
Related Posts:
Hokkaido Ramen Santouka currently has two branches in the Philippines:
Ground Floor, Glorietta 4, Makati City, Philippines
Tel Nos. +63917-847-6087 or +632-728-1381
Mall of Asia, Pasay City, Philippines)
(Look for it near Yakiniku Tajimaya in the North Veranda of the Mall of Asia
Comment on this and Share it on Facebook!
comments
Powered by Facebook Comments