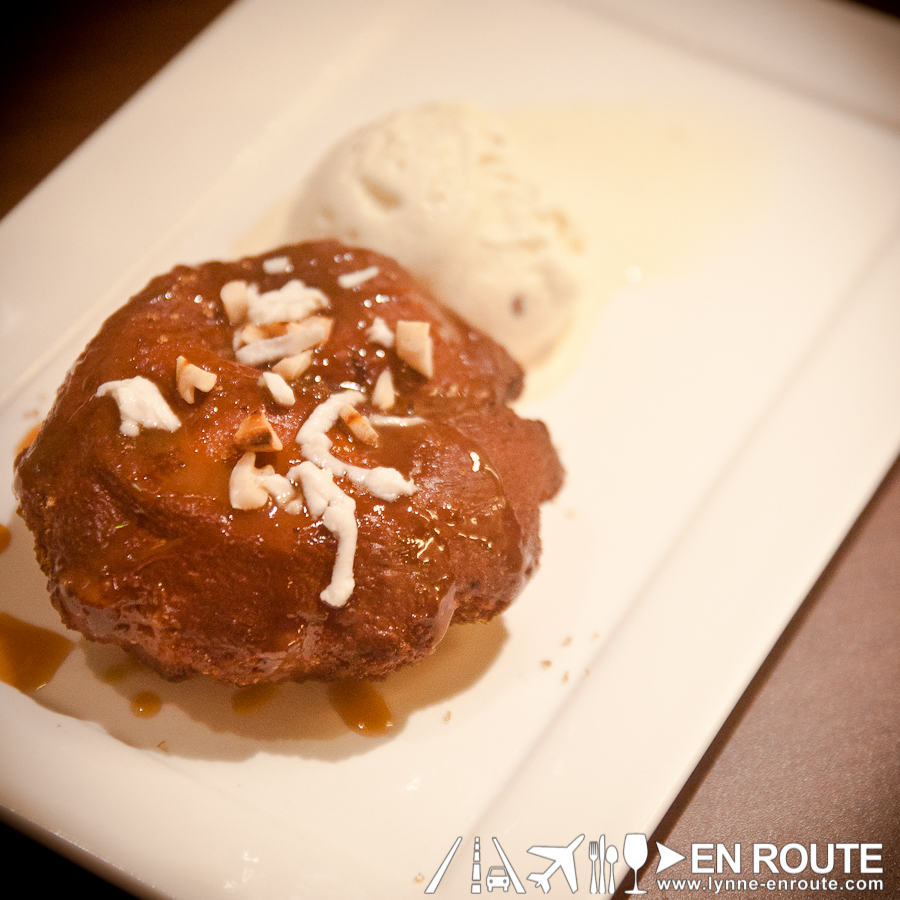 Could this be true?
Well, if it is not a real answer to the cronut, then it is for sure an answer to all the cronut copycats.
With the cronut of Dominique Ansel copied at every corner of the world requiring him to patent the name and its method of cooking, maybe it is time to look beyond that and search within for some inspiration.
Take this Ensaymada-nut. The regular food-gang was invited to try this and other comfort food in a new restaurant called The Quirky Bacon in San Juan City, and the "oooohs" and "mmmmm" just rolled out at every forkful of this delicacy.
What Chef Sharwin Tee did was get an already amazing pastry in the form of Homemade Treasures' Ensaymada, and worked alongside its creator in developing this deep-fried, ice cream paired local wonder.
The result?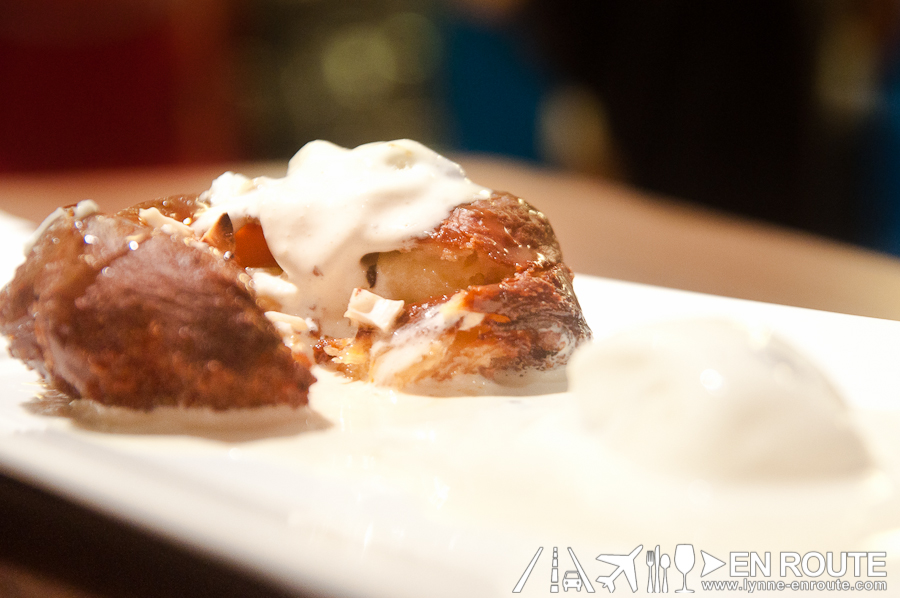 Delicate crispy shell giving way to a moist, spongy interior. All this made even more sinful given its deep fried nature. Oh, and it is paired with Merry Moo's Horlicks flavored ice cream. Topping/spreading /burying it with the frozen delight was the best finish to any moment.
They may actually have a winner with this one!
The Ensaymada-nut  is available at the The Quirky Bacon Restaurant in San Juan City at PHP 215.00 apiece. Quite pricey compared to the other cronut copies, but it is worlds apart from them, too.
Also, go check out the other comfort food in Quirky Bacon. Post for this coming soon!
The Quirky Bacon is located at 192 Wilson Street, San Juan, Philippines. (This is past P. Guevarra Street, away from the jampacked restaurant row if Wilson Street.
Comment on this and Share it on Facebook!
comments
Powered by Facebook Comments