And now a Johnnie Walker Red Label Recipe that may be fitting to greet the New Year!
Celebrations tend to have the usual problem of leftovers. In this case, you may have some leftover strawberries (or you may just have some strawberries lying around. They are popular at this time of the year when the breeze is cool. Heck, you can even go pick them out off the ground yourself if you want.)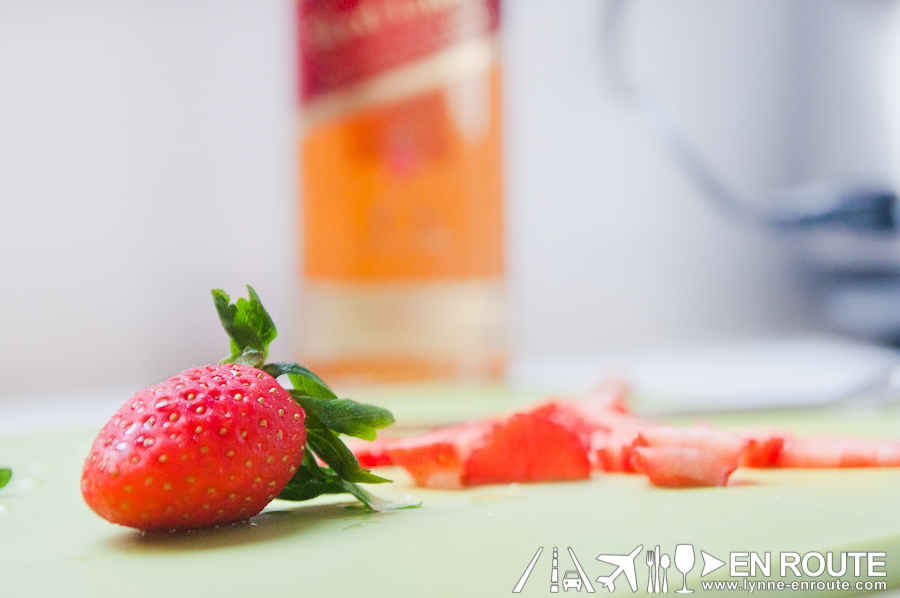 Now this recipe is perfect for everyone for the following reasons:
That citrus flavor can easily mask the harsh sting for those who are not too keen on experiencing it.
The sweetness of strawberries blends well to remove the heat and retain the earthy and slight smoky tones of Red Label.
It's not that strong, and you will be surprised that there's whisky in its mix
It's just refreshing for a tropical country where even the Christmas season can be scorched by that equatorial sun.

Johnnie Walker Red Lemonade
1.5 to 2 shots Johnnie Walker Red Label
6 shots Lemonade
2 strawberries
1 shot Soda water (or lime soda)
Tall glass full of ice
Directions:
Chop one strawberry into little pieces
Pour the Red Label and Lemonade. Stir
Pour the soda water. Stir just a bit to keep the fizz
Drop the strawberries
Make a small cut on the other strawberry and clip into the rim of the glass as garnish
This has been quite the surprising recipe, and this looks like it is best also for those summer picnics if the Strawberry Basil Sangria just feels a wee bit complicated to make.
Make this a part of your next get together by making it into a big batch. Portioning is scalable. Just turn the shots into cups and you're good to go on a pitcher!
HAPPY NEW YEAR!
Comment on this and Share it on Facebook!
comments
Powered by Facebook Comments