Nowadays, it's quite a luxury to have free time on your hands that you can afford to just sit in a corner, relax, and read a book while sipping a coffee.  It's a retreat everyone should make every once in a while.  Just take time out from the unending e-mails, the constant buzzing of a phone, or  the non-stop pings and notifications on your social media accounts.  Open a book, a magazine, or newspaper and get lost in it.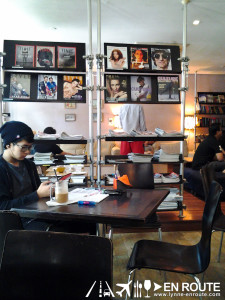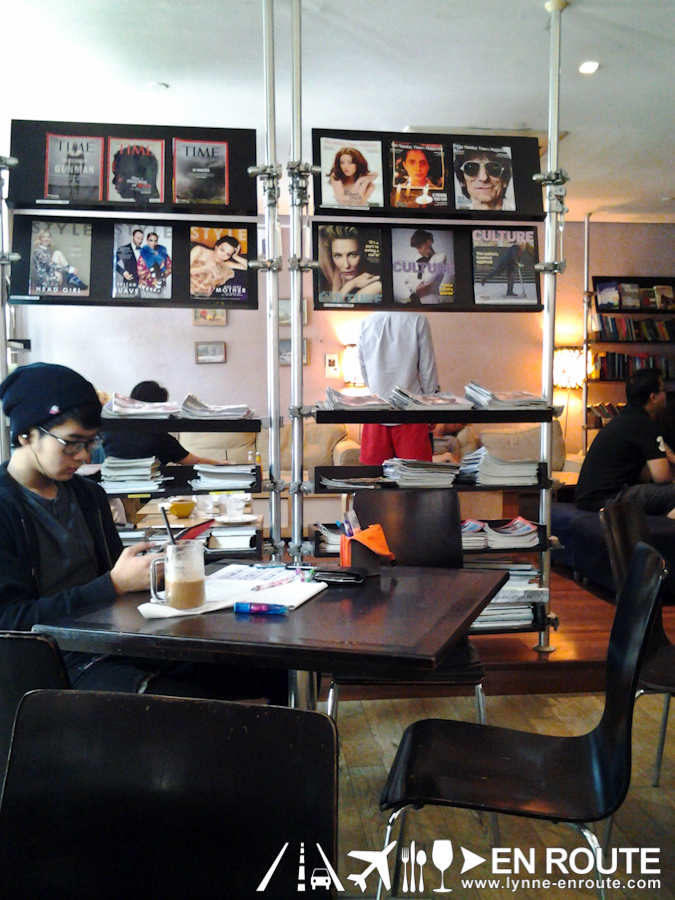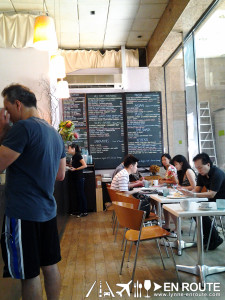 During a (very) brief visit to Singapore, the first thing we looked for was a place for a late breakfast (our Singapore bar-hopping list, on the other hand, was prepared beforehand).  We were sleep deprived and hungry from a red eye flight.  Right across the Studio M Hotel in Clarke Quay, we discovered The Book Cafe.  Big couches and coffee tables filled one area while tables and chairs took up the other half of the cafe along with the bar area.  And then all around you are shelves of different books.  It's a library made more inviting.
Plus all-day breakfast.  Perfect.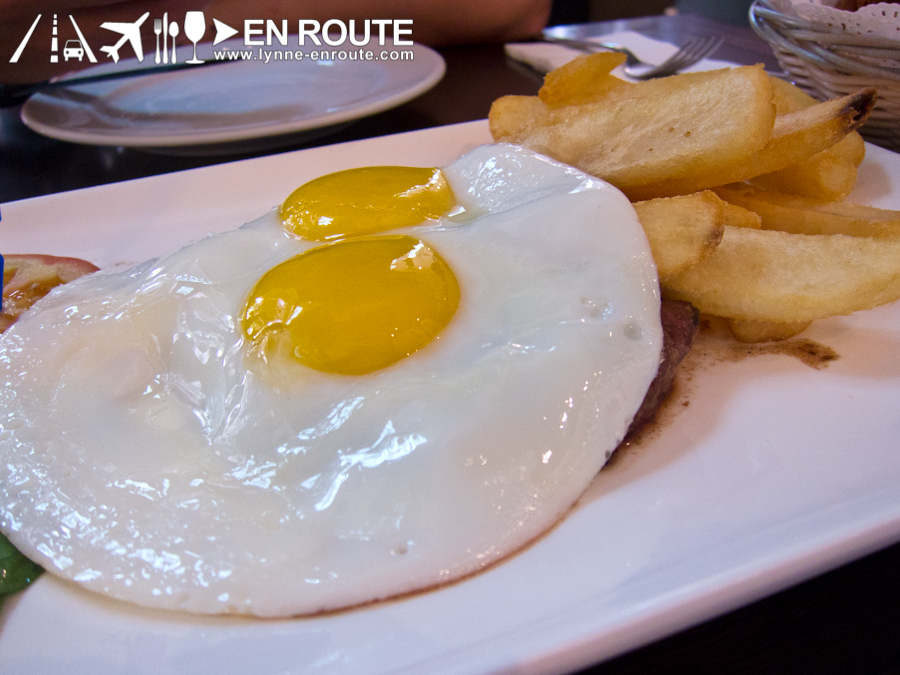 Here's the steak and eggs plate we got. We also had a side of chicken wings and some coffee.  Mmm, good coffee.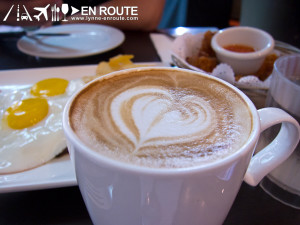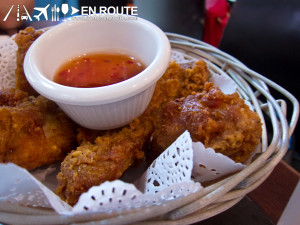 We actually went back the next day for some breakfast and tea, opting for some al fresco dining the second time around.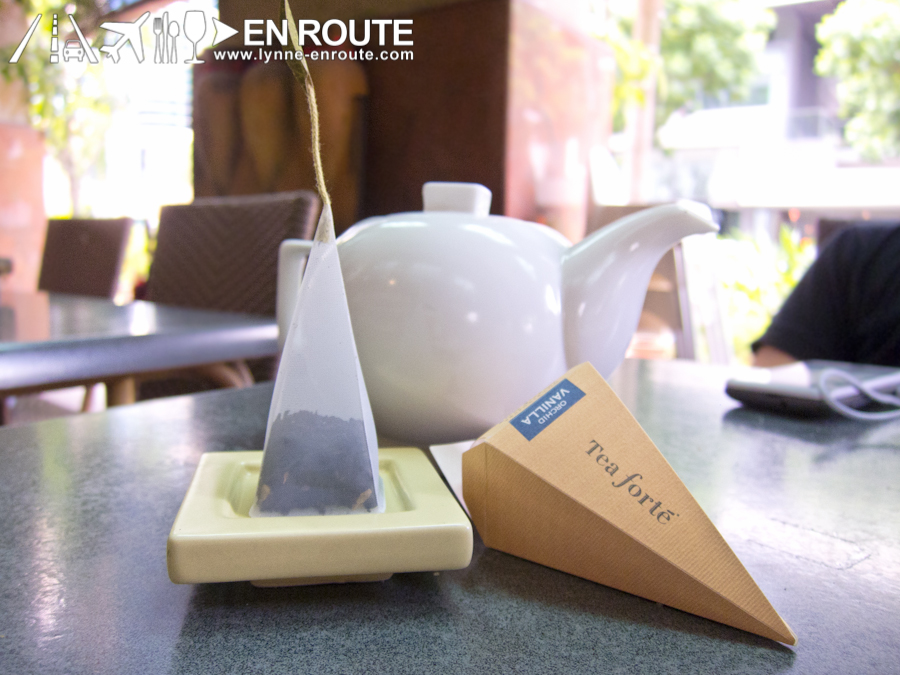 For those who must stay connected, they do provide wi-fi and electric outlets for devices and laptops.  Book Cafe is also a great place for casual meet-ups and study sessions.
Stuffed from breakfast, we were armed for all the walking and exploring (and drinking) we planned to do in Singapore.
Related Entries:
The Book Cafe can be found on #01-02, 20 Martin Road S(239070), Seng Kee Building, Robertson Quay.
Operating Hours:
Sunday to Thursday:
8:30am to 10:30pm
(Last order at 10pm)
Friday & Saturday:
8:30am to 12:30 midnight
(Last order at midnight)
To learn more about them, you can visit their website, www.thebookcafe.com.sg.
Comment on this and Share it on Facebook!
comments
Powered by Facebook Comments