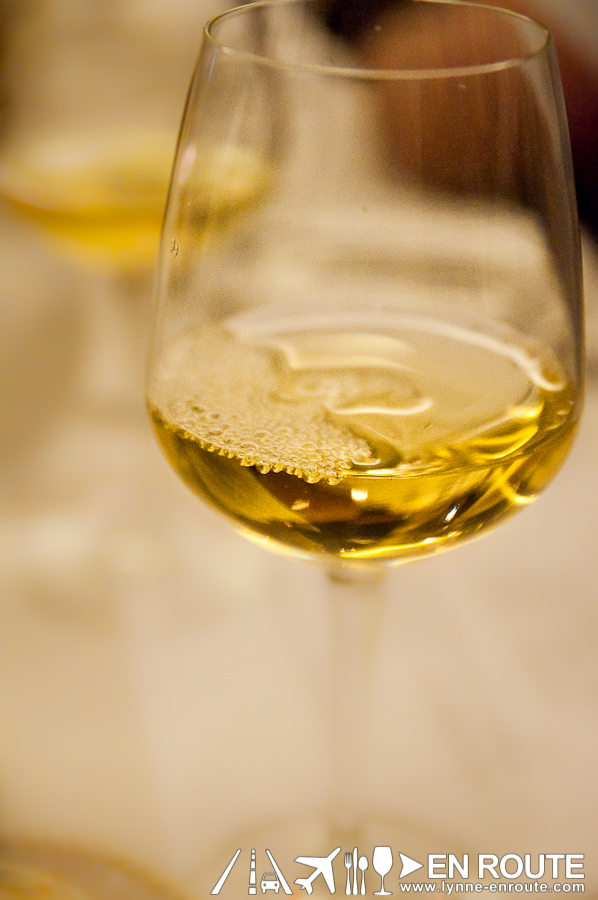 Valentine's Day this 2014 (un)conveniently falls on a Friday, which is also a payday for most of the working class. And so if you want to dive into the rest of humanity that feels compelled to celebrate on this day and get stuck in a sea of vehicular traffic, be our guest.
What we propose, though, is maybe you can celebrate it in advance, or afterwards when all the frenzy is gone. Or, celebrate it away from everyone. After all, why restrict love on a payday Friday?
So with this, here are some places, and ideas that you can look into. Some may need booking in advance, all need saving in advance. Why? Because some things, like showing how much you care, are worth it.
1. Create Something Together.
It's not what you think.
Makati Shangri-La has this special couples-only event named Temptation For Two.
A privileged few will get a chance to do some food preparation of dessert tapas through the careful teaching of their pastry chef Romain Renard. Mr. Renard has brought with him his knowledge and experience in working in Michelin starred restaurants and other exclusive hotels and resorts and will teach you in making alluring desserts like Chocolate Mouse with Maltesers and Mikado, Basil Panna Cotta, and his own version of a Chocolate Cremeux.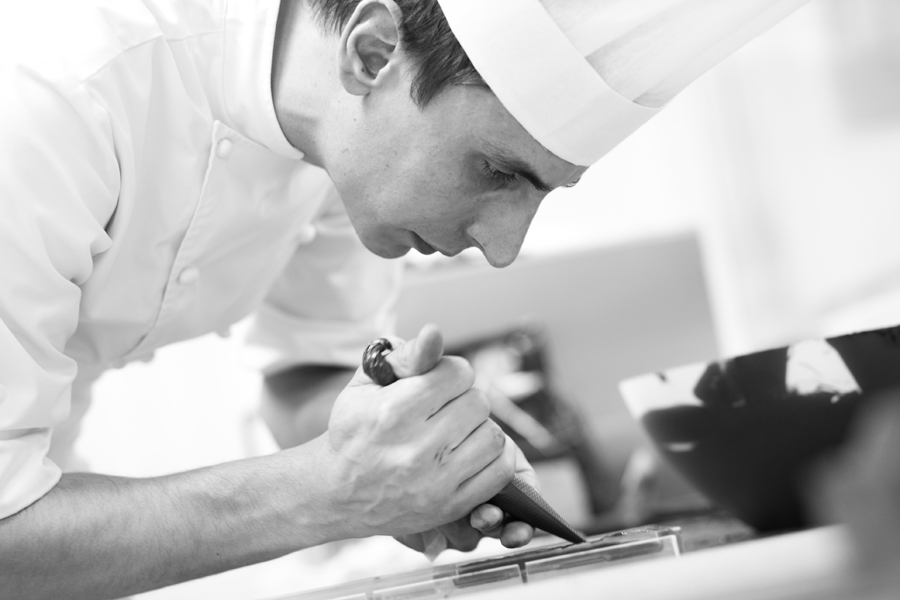 Available dates: February 15 and February 22, 2014 at 1:00pm. Cost is PHP 5,000.00 per couple. Comes with all materials, ingredients, afternoon tea, sweet canapes, and proseco wine. At these times, that price is honestly a bargain. Not to mention you get to learn something in the process. Who knew getting dirty with your hands this Valentine's day can also be literally sweet?
Give them a call at +632-813-8888 and ask about the Valentine's Day Temptation for Two Cooking Class, or check out the promotion in their Facebook Page.
2. Create Something Together…. at Home
Again, it's not what you think.
With a few recipes and a little creativity of using candles, you can have a nice, romantic dinner at home. Fear of missing out with what is outside? 2014 is poised to be the year when people will begin feeling the joy of missing out, and appreciating the very moment they are in, away from the pressure of posting in social media in an effort to gain affirmation from peers, even if it is a simple dinner at home. Heck, we did it before, and all it took was some charcoal, candles, pasta, and a piece of meat.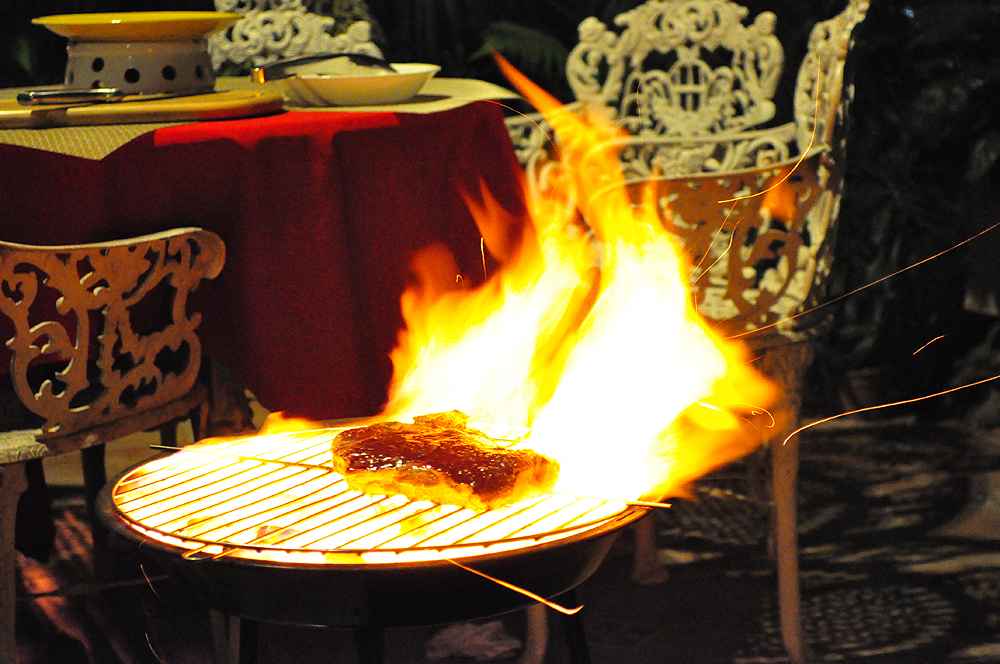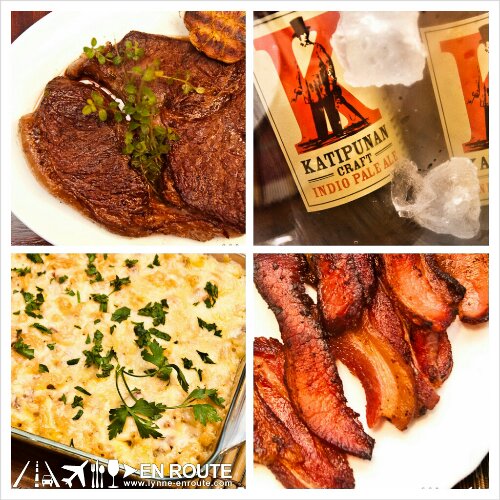 But if you are with friends, just multiply the servings. Or, better yet, why not make a Manly Dinner and enjoy the simplicity?
3. Go to a Roofdeck
So you're decided at going out? Fear not. There will always be lots to do
Relatively cool weather, mostly clear skies, a fine, comfortable breeze, a late afternoon roofdeck cocktail session at Vask Tapas Bar followed by a sumptuous degustation course come nightfall at their dining area will be a great and memorable experience.
We are talking of Spanish tapas interpreted by people aiming to make Vask the first Michelin Star restaurant in Manila.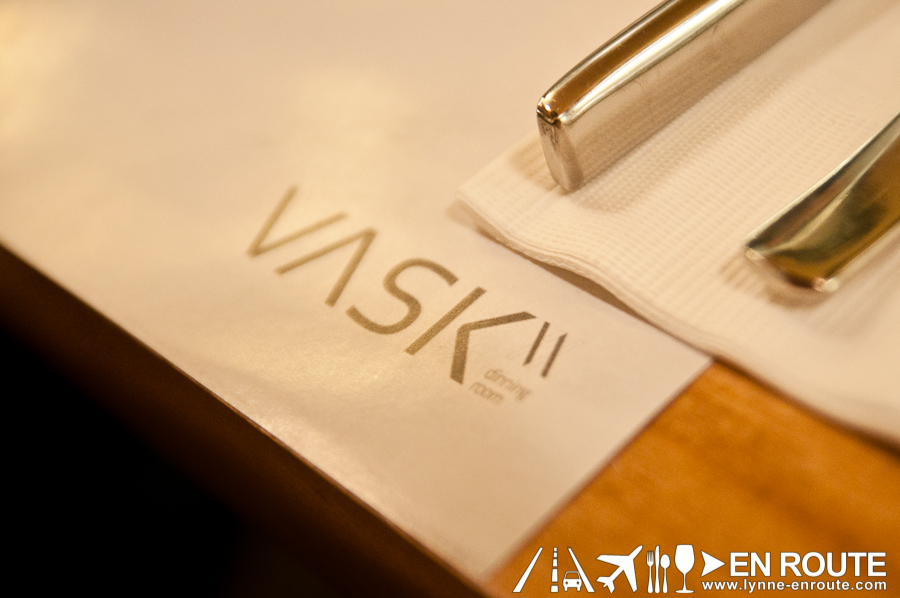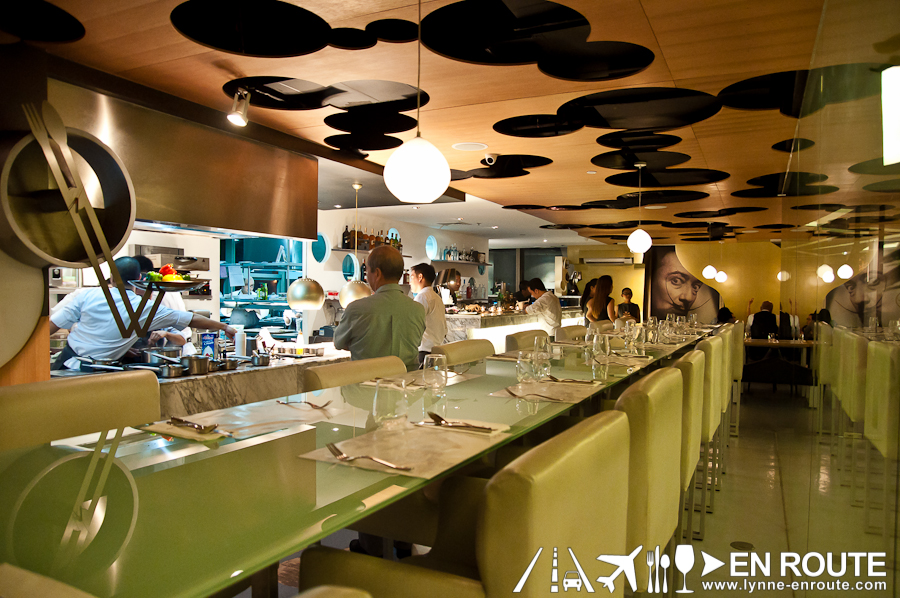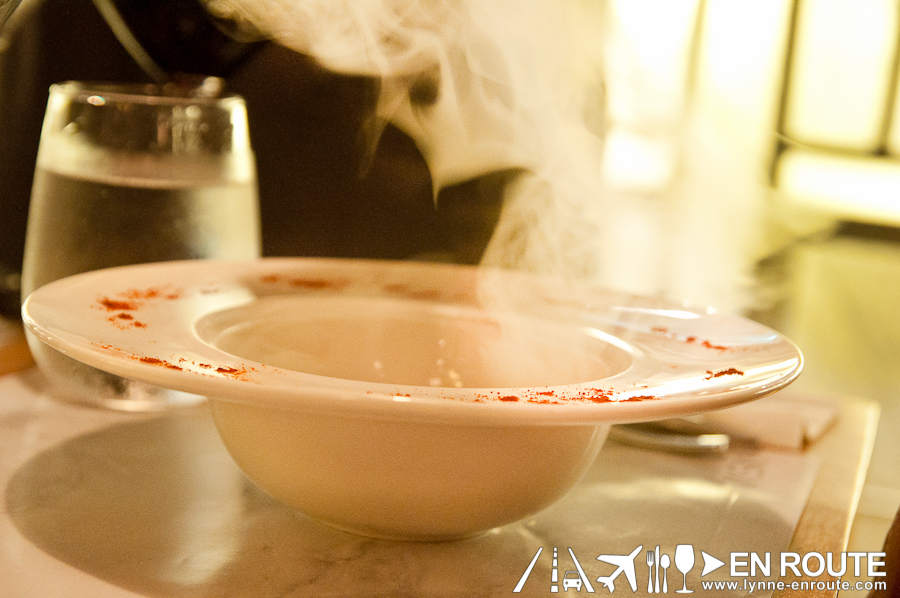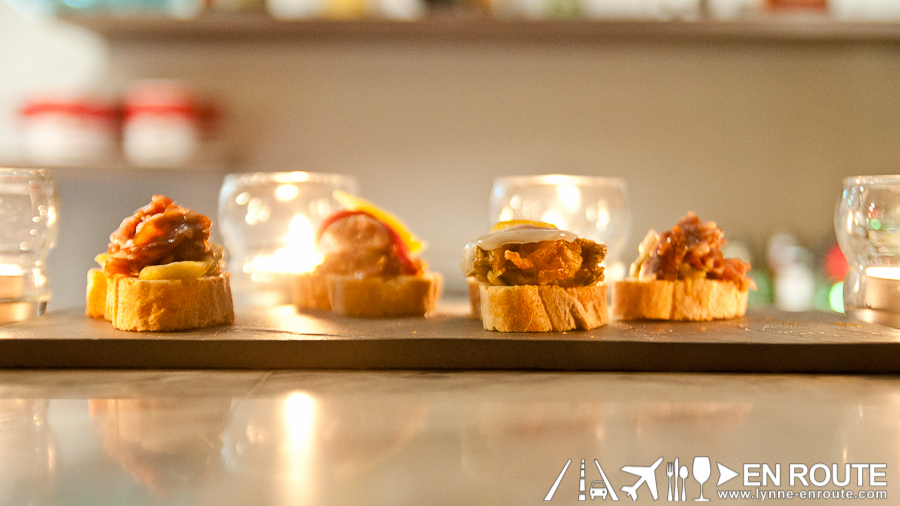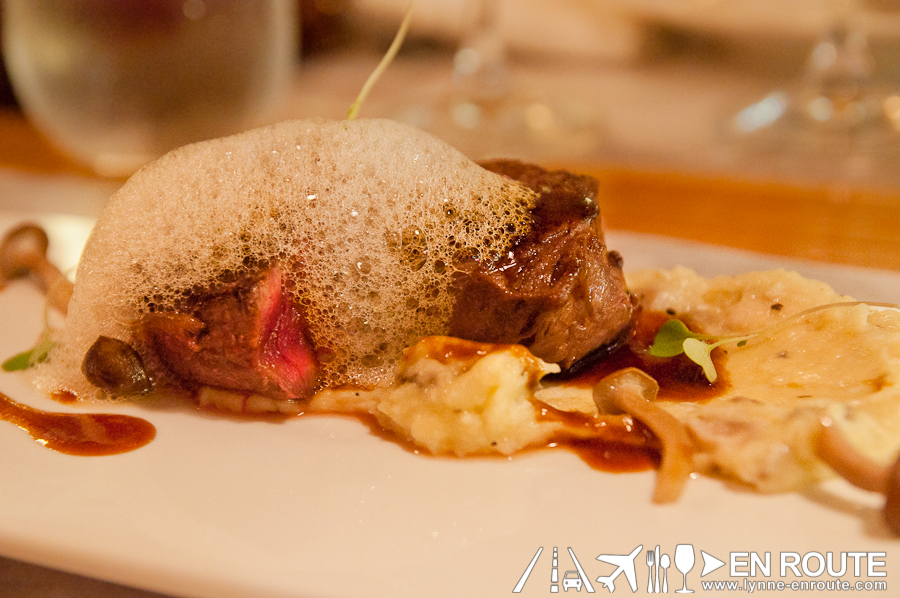 Like all specialty restaurants, they will have a specialty menu that you can look at. Give them a call to ask more about it.
Other places you may want to check out:
All require reservation in advance
4. Go to a Rooftop.
Want to whisk them to a view that will take their breath away? Go to the only revolving rooftop restaurant this side of Metro Manila.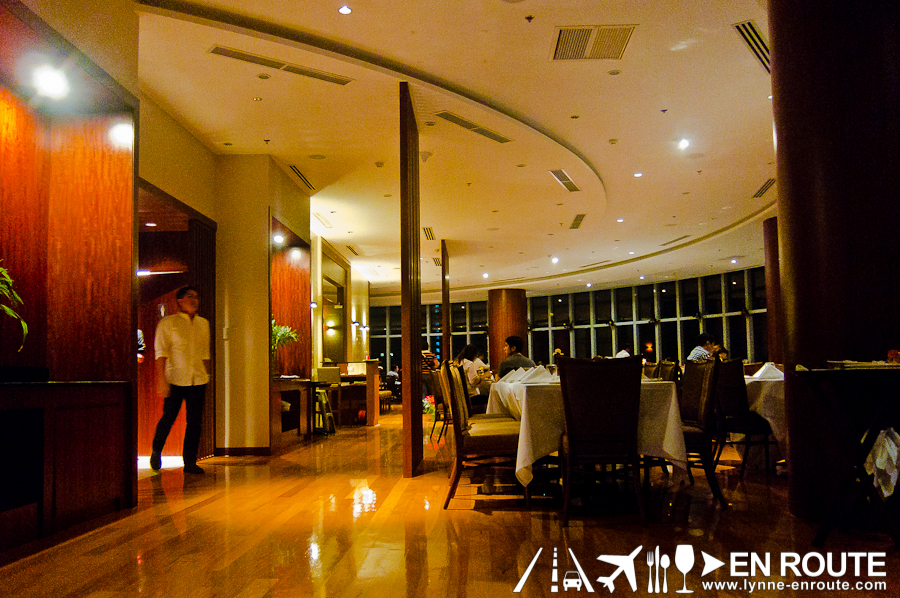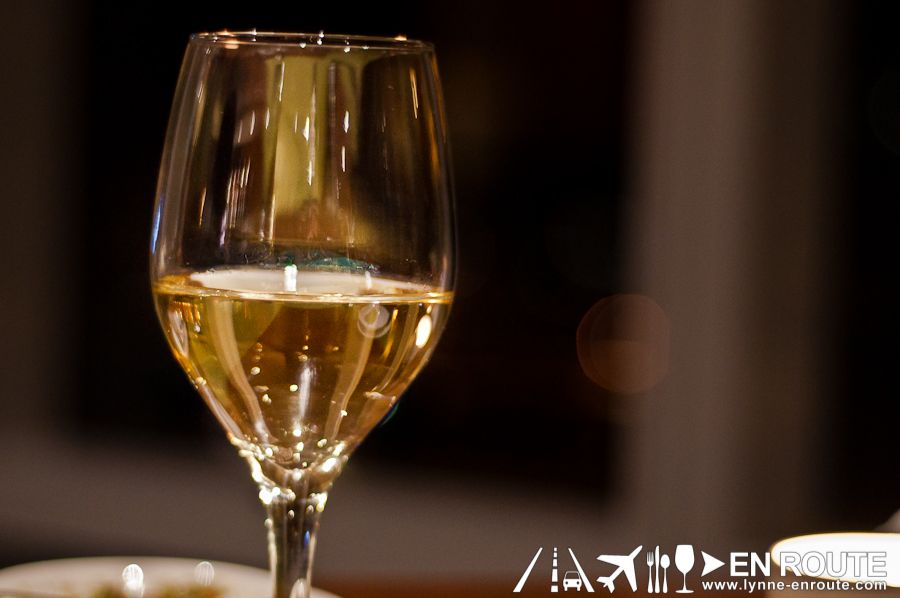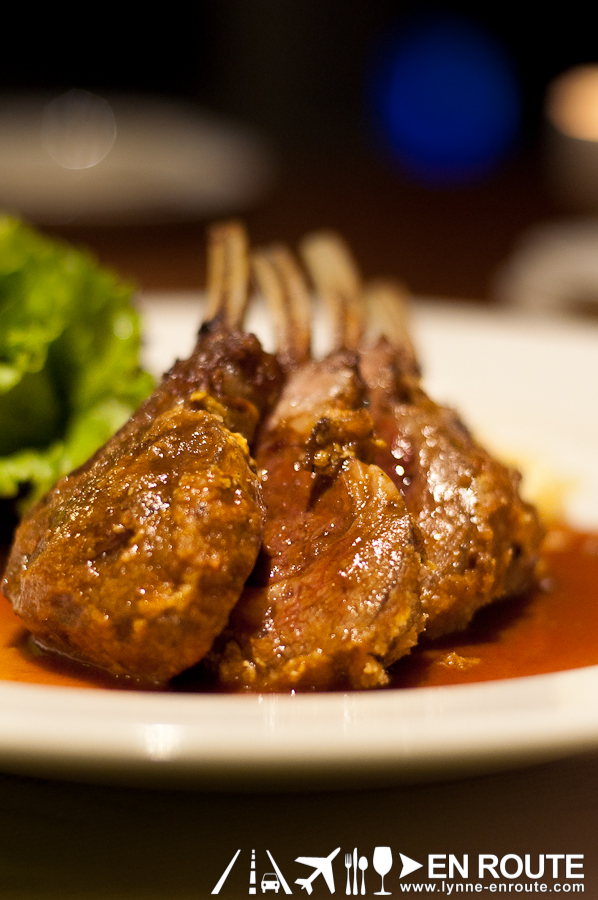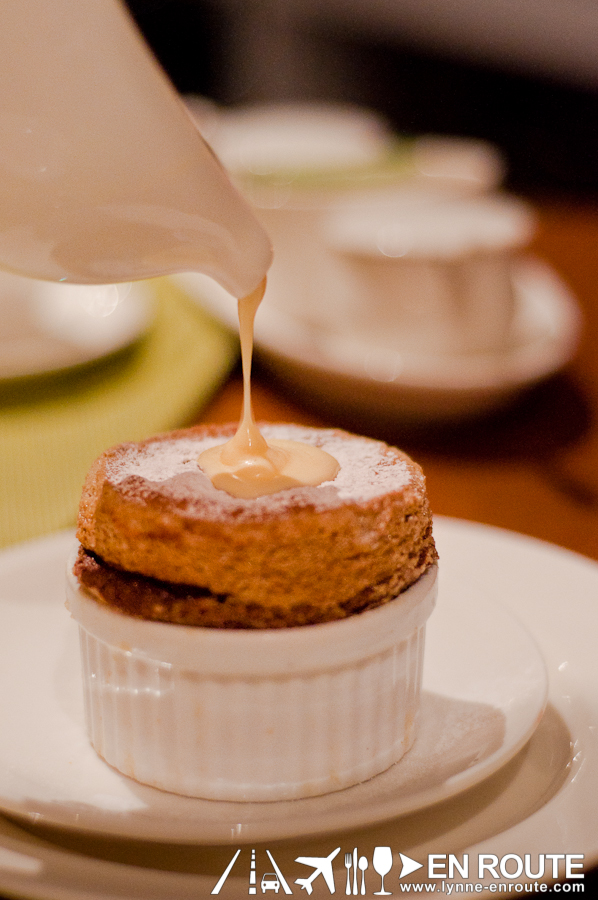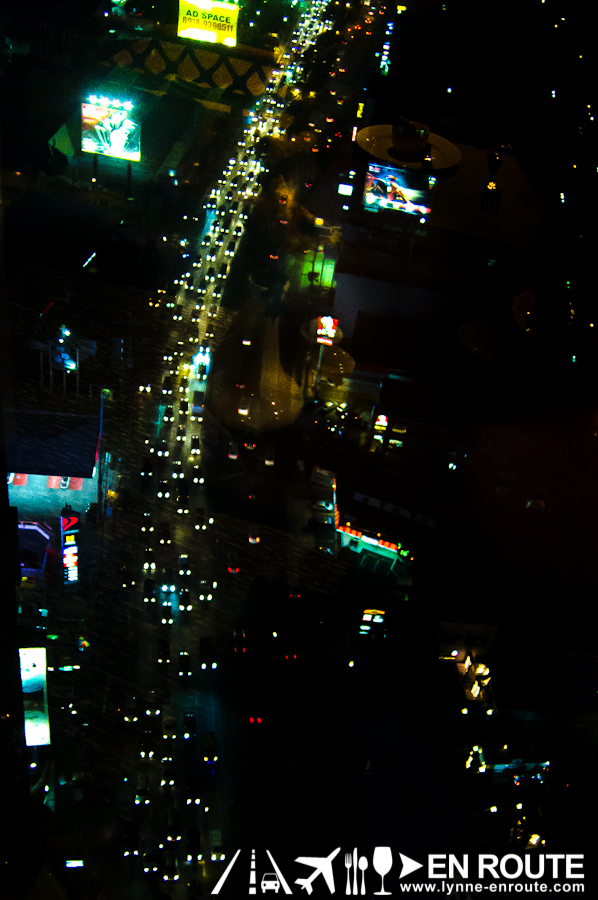 Chef Jessie Sincioco is arguably one of the most accomplished chefs of the Philippines. Of Le Souffle and Top of the Citi fame, her tried and tested formulas of bringing out French haute cuisine (and lately, some contemporary ones from international inspirations) make for a fulfilling meal, Couple that with a view of the city, you cannot go wrong.
Now, night-time lights may be all romantic, but if you try viewing Metro Manila during a leisurely afternoon lunch, it might give something new. I mean, yes it is not Paris, but Manila has its own charm that no other city can ever replicate. Hey, but if by all means you want to whisk them away to Bar La Vue, show us the photos for us to admire 😀
5. Go Out of Town
Now we are talking of more planning:
You have your usual Antonio's, but you can also check out Marcia Adams.
Now for something a bit more creative that is a whole day affair, why not go to Las Casas Filipinas?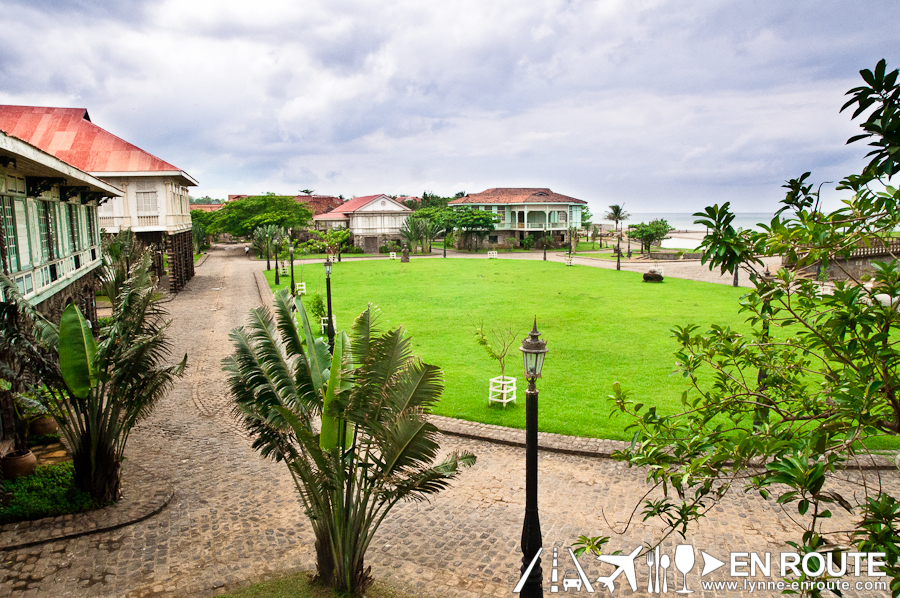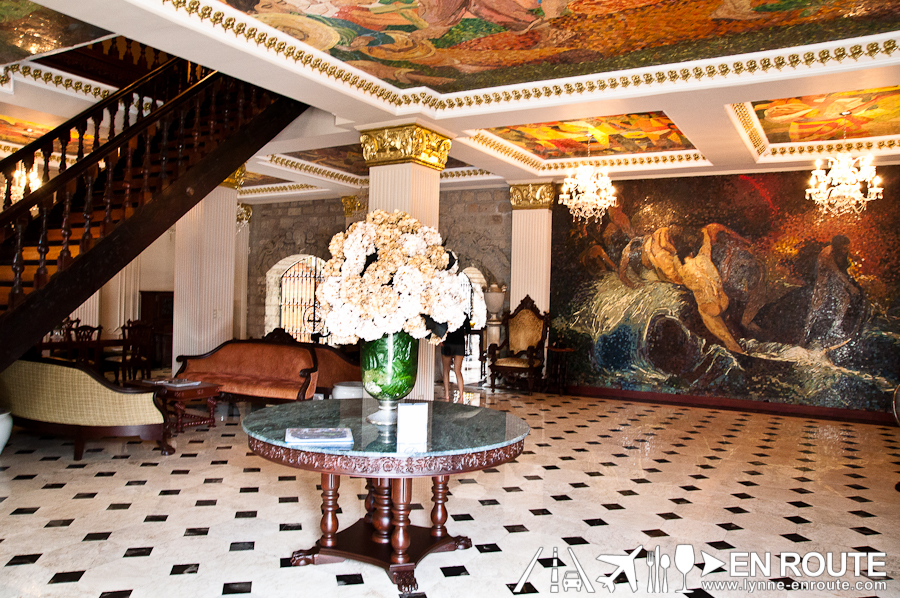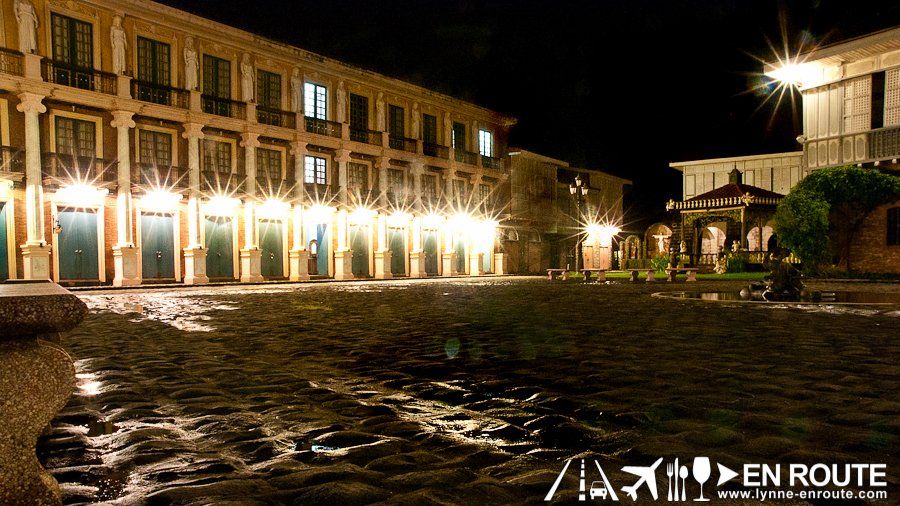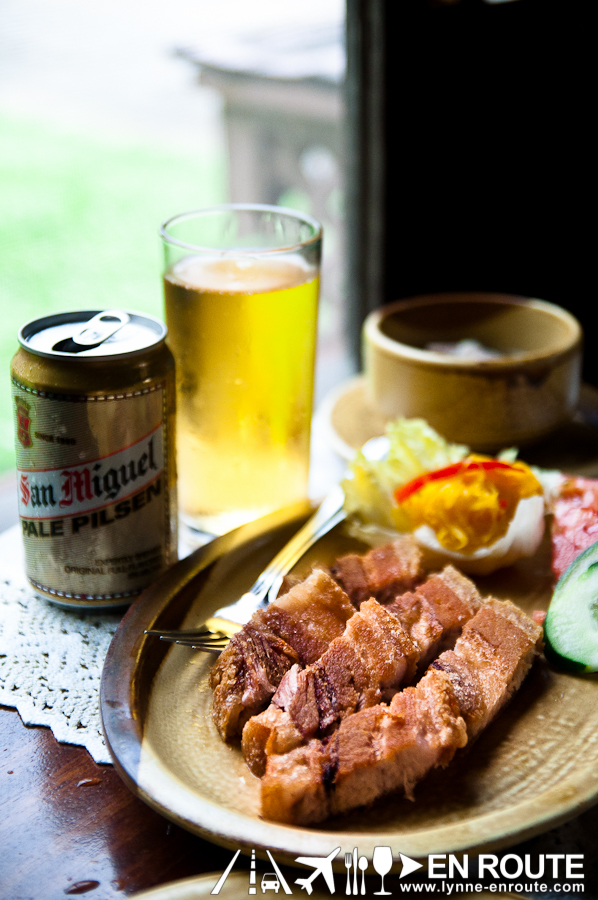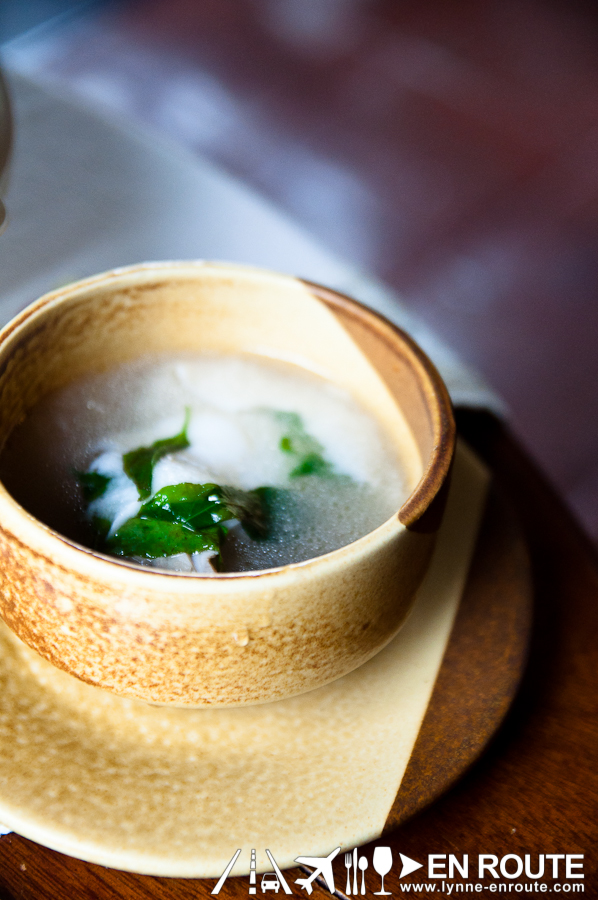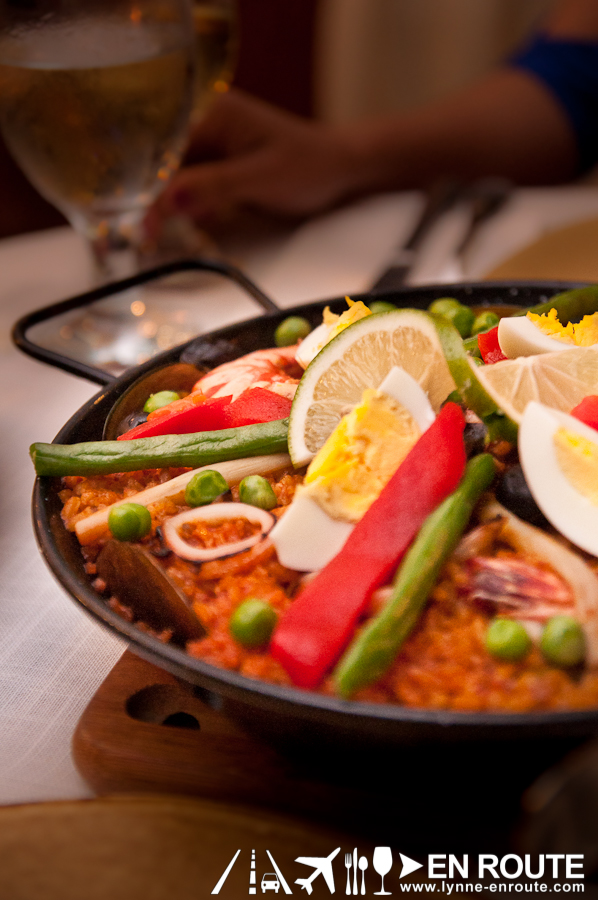 You can have a trip down Hispanic Philippines memory lane while the breeze from the West Philippine Sea billows into the vast town-like resort? See some mosaic renditions of national artists, enter restored houses and hear the stories of how they were salvaged from the scrap heap, and dine in delicious Filipino food (The chicken binakol and lechon carajay is to die for)
Oh, and if Dexter The Tour Guide still works there, time it when he is doing the tour. He does it with so much passion you can feel the patriotism and love for his job flowing through his voice.
6. Go Out. We mean Really Out.
So you want to do it like how the big shots do so:
Book a flight to Hong Kong, and reserve (and I mean reserve, like now, one week in advance) to Hutong: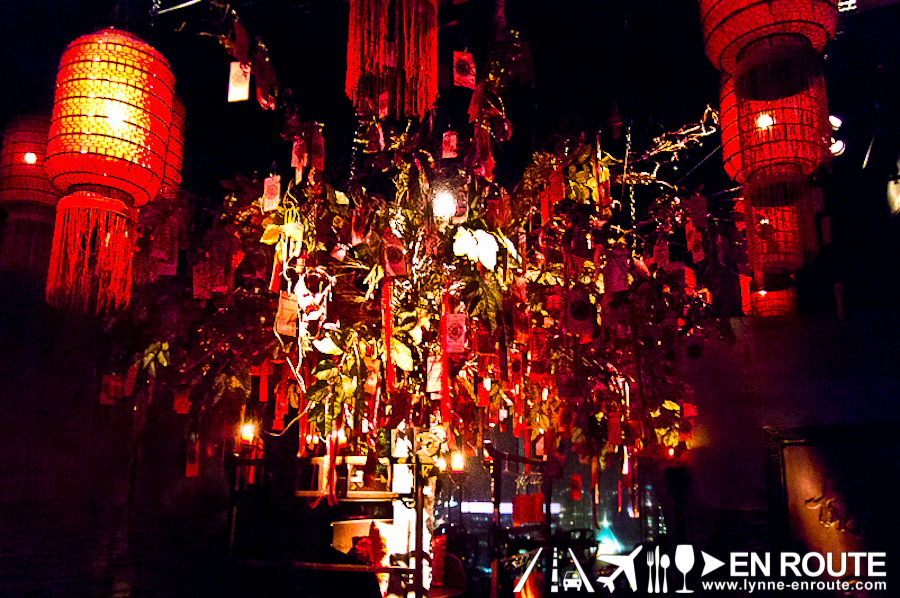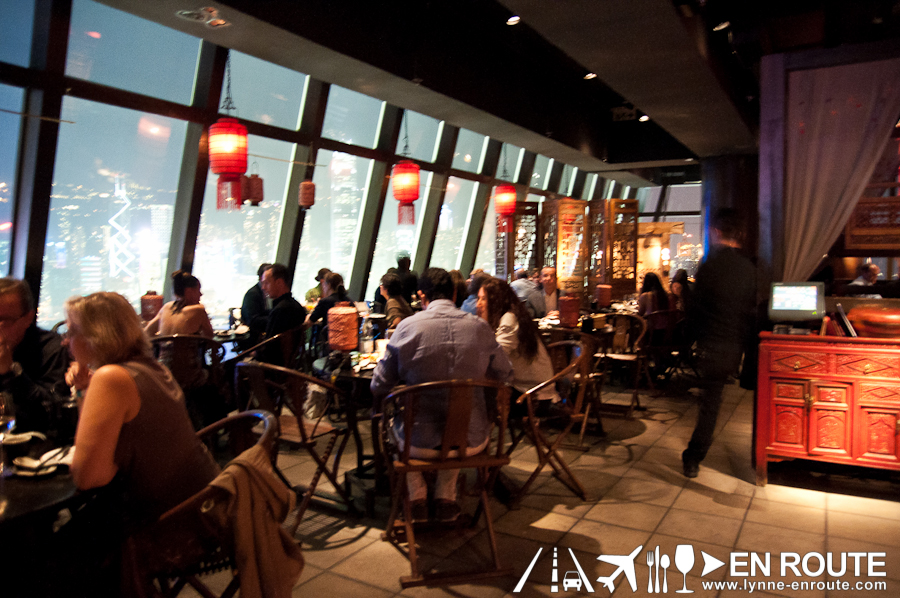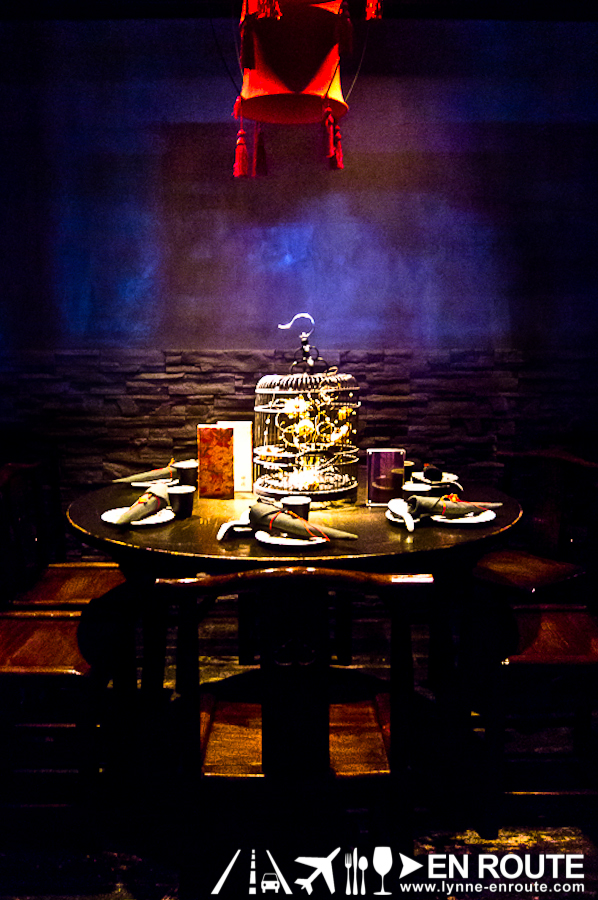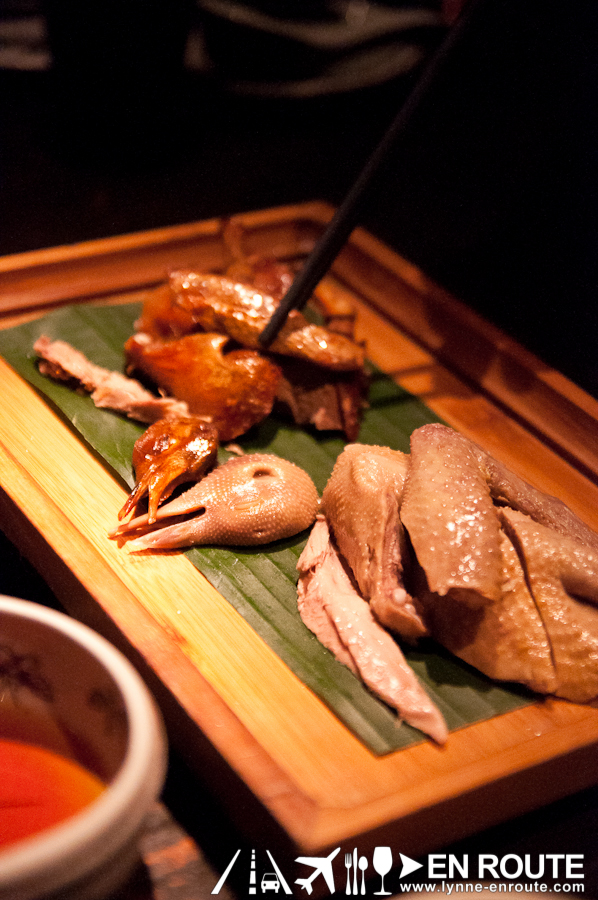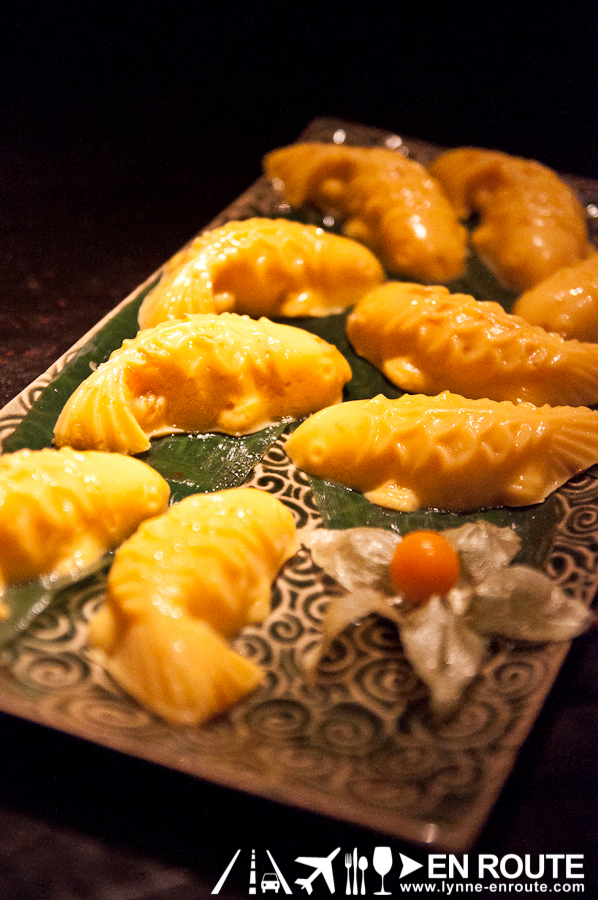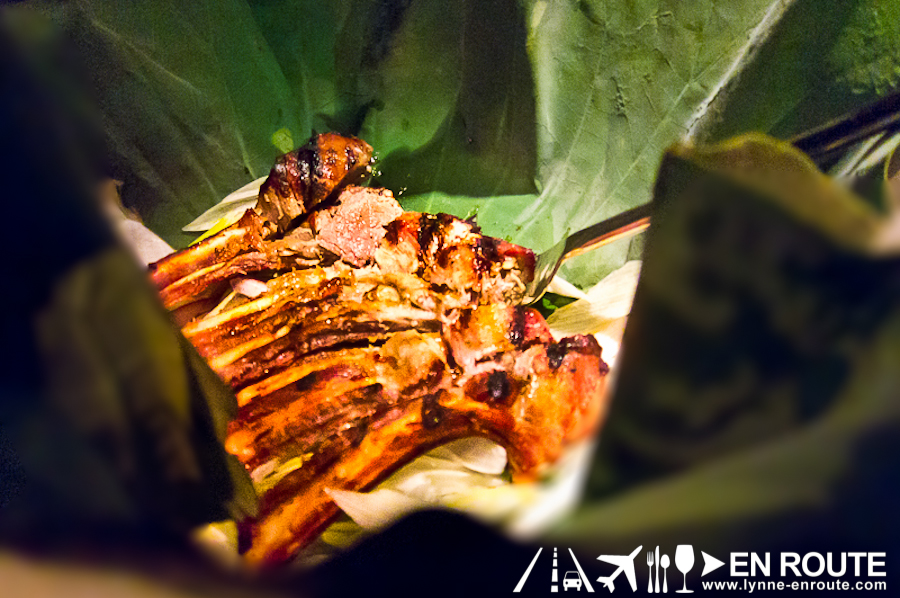 This might actually be the most beautiful Chinese restaurant in the world. Here are the credentials:
Rooftop restaurant in trendy Tsim Sha Tsui
Decorations that are extravagant
Luxurious food (get the lamb and the pigeon. I mean, you are in Hong Kong, after all)
A view of one of the most beautiful bays in the world: Victoria Harbor.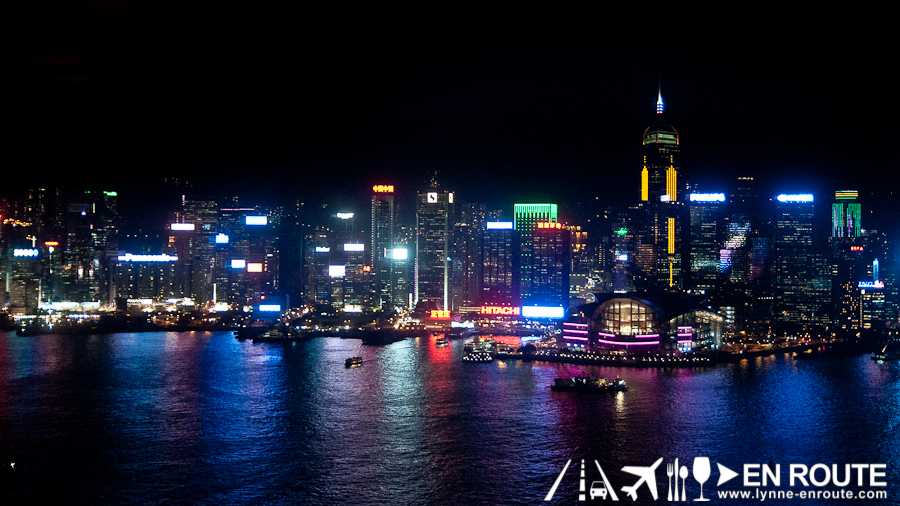 Or, you can just go to a value for money Michelin star restaurant like Tim Ho Wan or Din Tai Fung
And if you want an interesting Valentine's treat, go on foot, and sample all the Hong Kong Street Food
There's no shortage of what to do, where to go, what to eat, and how to create your own. And all this can be with family, friends, or that special someone. But it is always all about the effort into making it one of the more memorable days of the year.
Cheers to a great celebration of Valentine's 2014!
Comment on this and Share it on Facebook!
comments
Powered by Facebook Comments