Some people have this question: How can one go to Baguio and stay hidden amid the quiet trees while not spending a fortune into country clubs and high star hotels?
Well, there is this hidden gem near Mine's View Park: C Boutique Hotel.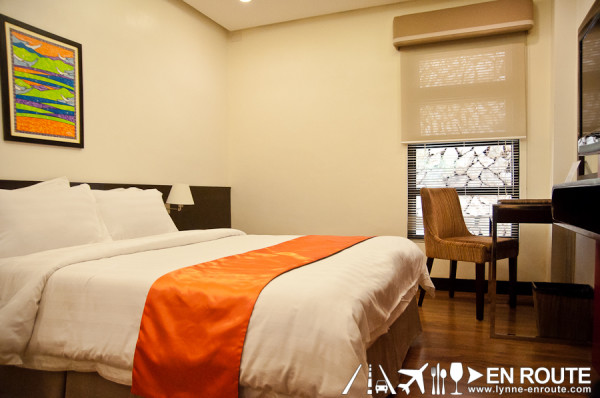 It's very specialized (or personalized if that is the more appropriate word), that it only has about 17 rooms. It's quaint, and feels almost like visiting someone's home for a sleepover. Many have said that some celebrities who want some quiet weekend away from the bustling Manila metropolis check-in here to get away for a while. And this is how it really feels when you visit this place.
Granted, it's no luxury resort, but the basic amenities are there, and you can rely and the relatively cool Baguio weather to help simmer down any hot-headed soul wishing for solitude…
.. which the bedrooms can basically provide if all you want to do is sleep and maybe have the television turned on for that ambient noise to lull you to sleep. Currently playing in this photo is Adam Richman's Man vs. Food on the TLC channel. Did this show just follow us all the way from Hotel Kimberly (Yet another boutique hotel) ?
Bathrooms get the job done at the least amount of comfortable space possible, comfortable bed (although slightly shifting when you plop down with all your weight), and a small al fresco area where you can see some pine trees and residential neighbors (it's hidden in a small hilltop, but about 10 minutes walk to Mine's View Park). The al fresco area even has a small fire pit for those cold nights that need a comforting, warm, bright flame.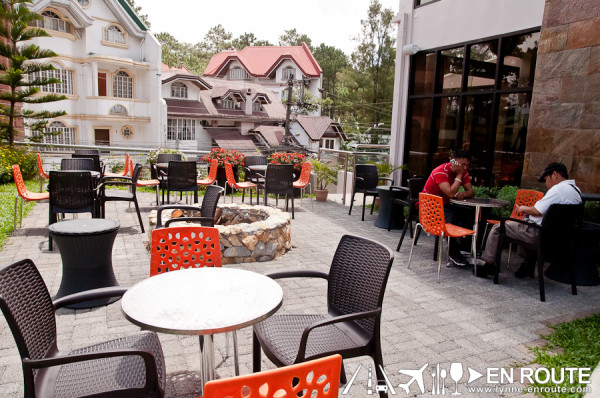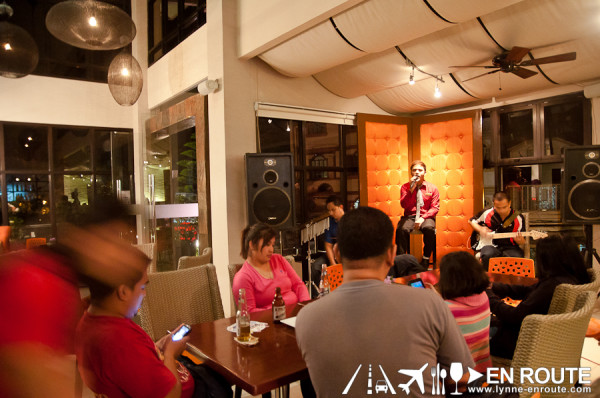 Unfortunately, this visit was doused with quite a downpour, so the night had to transpire inside, with the staff having the capability to carry a tune to serenade guests and, apparently, walk-in guests who just go to the cafe for some live band unplugged sessions (everyone is invited to sing).
Get a few drinks to begin unwinding. We did notice that the drinks are really made more of purees and refined flavored syrups, but that should not dampen your evening. What will be of interest would be those who look for some single malts. There are a few bottles of Glenfiddich and a Macallan 12 years that are priced competitively (unlike exorbitant Manila places), that you just might get that and have your lips touch liquid sunshine.
Bar chow is decent, although needs to work on getting it out of the kitchen at a faster pace. To entertain yourself while waiting for it, maybe ask the bartender on what is available for Happy Hour, or gather some courage and take the stage and croon to the crowd.
After gathering the energy from the cool climate, quiet environment, and the simple joys of just being away for a while, explore Baguio, or be back on your way to Manila, knowing that you have discovered a place that you can always stay in whenever you are in Baguio.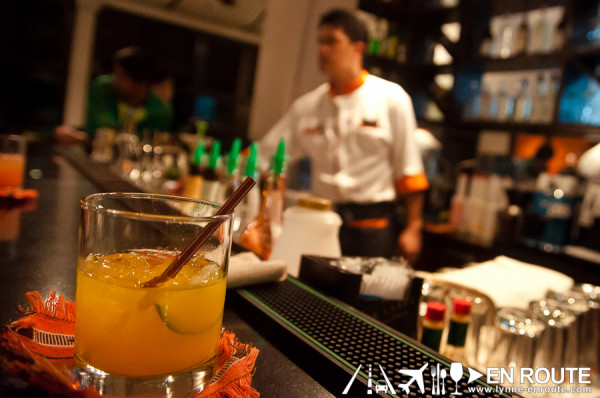 C Boutique Hotel is located at No. 5 Arellano cor. Moran Street, Barangay Gibraltar, Baguio City, Philippines
Tel. Nos.
+6374-619-0158 / +63999-886-2755 / +63917-534-3818 (Baguio office)
+632-945-7777 / +63908-887-0596 / +63917-865-5334 (Manila office)
Comment on this and Share it on Facebook!
comments
Powered by Facebook Comments