After that indulgence overload from Magnum Cafe, it was time for some meaty grub. It is quite acceptable to have desserts first before the meaty goodness after. Done that lots of times, and would like to think we turned out well.
So one of the more distinguished food critics who joined us mentioned there is this little unknown shack inside SM Aura that is rarely visited due to its location, but serves fantastic burgers.
And yes, it was a shack: Love Shack.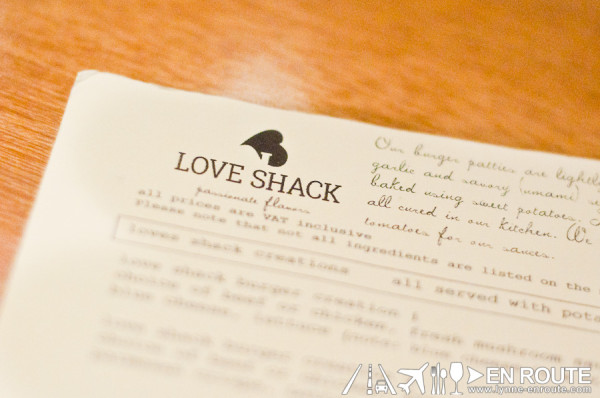 Named after the B52 song that became a late 80's wonder, this "shack" is the place to hang out nad stay easy. The owners apparently channeled all their excitement and inspiration in this place. Simple chairs and tables, but trinkets of charming nature adorn the walls. Feels very non-commercial.
So do the food. Love Shack boasts of their signature tasty burgers. To enhance that umami flavor, the patties are infused with shiitake mushrooms and garlic. Freshness is ensured with freshly baked bread, and all other ingredients cured on site.
You can make your own burger, but you can expect Love Shack's creations to give an idea on what you can expect here…
… like the Love Shack Burger Creation #2 (PHP 260.00)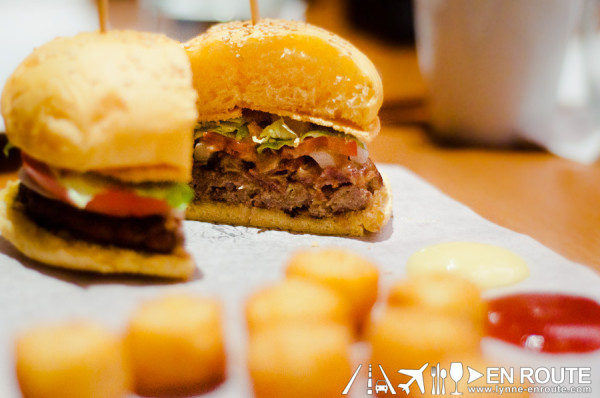 Your choice of beef or chicken burger patty, then topped with fresh mushroom sauce, bacon, parmesan crisps, lettuce, onions, tomatoes. All served with either potato wedges or mini hash browns.
Ooooohs and aaaahs on first bite. That unmistakable shiitake taste very prominent with the parmesan suddenly cutting in, texture complemented by crisp vegetables. And those hash browns. Just wow. Delicate crisp from an outside fried with full flavor, yet moist on the inside.
They suggested that it be partnered with a cold beer or a soothing glass of wine.
Suggestion taken.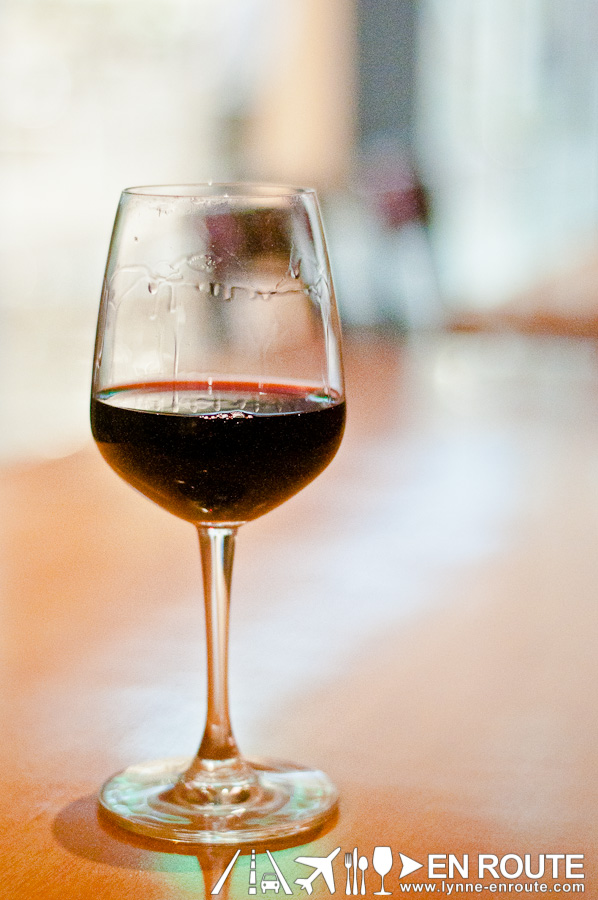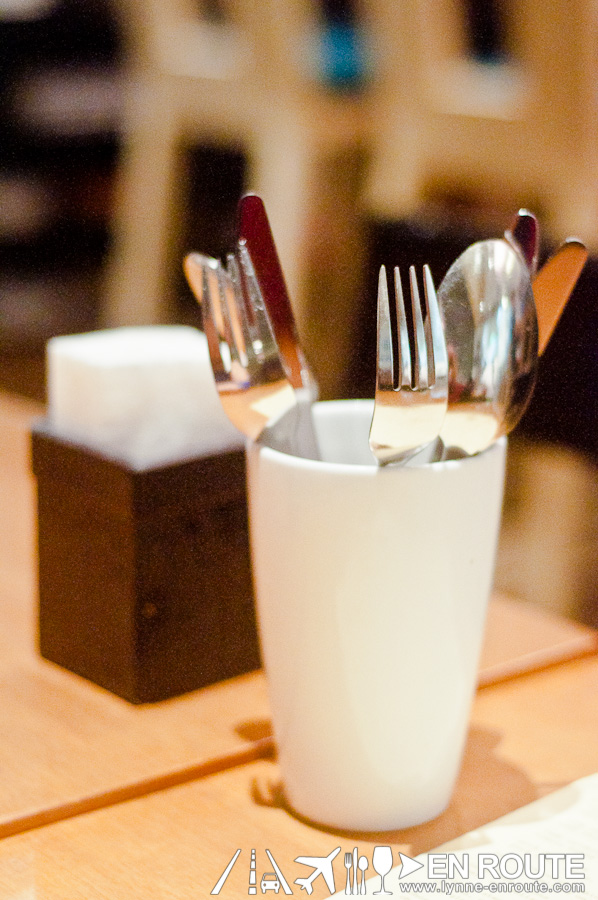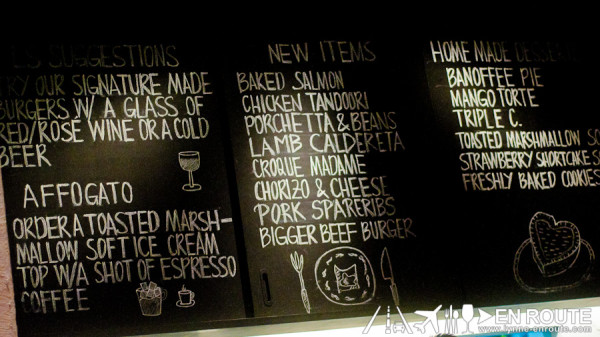 There's more here as well, with big meals like deep fried porchetta (PHP 388.00) and some burger steaks topped with egg. Burgers topped on rice with various delectable sauces have never failed to bring smiles.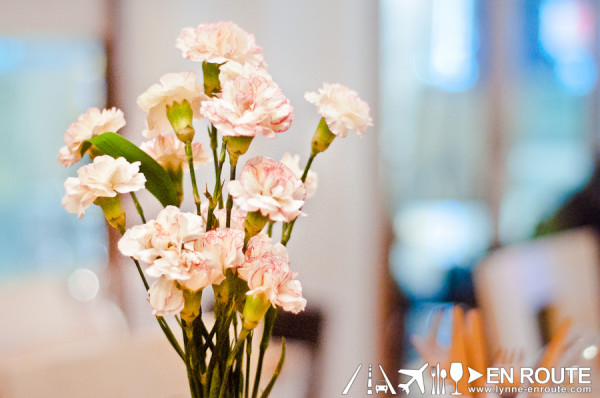 So at the top floor of SM Aura there is Coca, Ramen Nagi, Todd English and Magnum Cafe, and then just there on the first floor, at one obscure corner near the SM Department Store entrance, is a place where burgers, hot meals, and divine desserts. A place where you can stay loose after a wh.
A Love Shack.
Love Shack is located at the Lower Ground level of the SM Aura, Fort Bonifacio, Philippines
Tel. Nos. +632-856-5941
Comment on this and Share it on Facebook!
comments
Powered by Facebook Comments