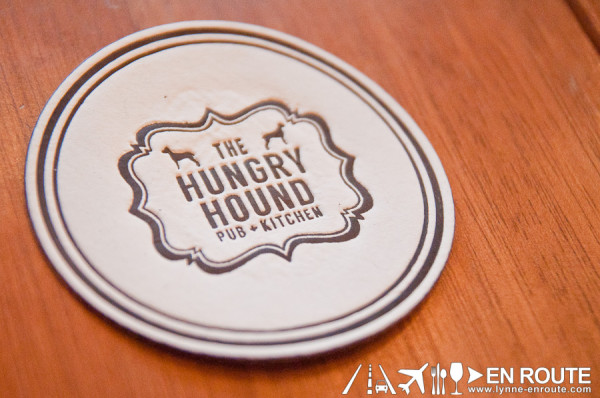 There's a new Hungry Hound in town.
Well, to be specific, it is still the same Hungry Hound that is located at the Globe Tower in Fort Bonifacio. It has been open for nearly a year now. First time to try it was at a chance lunch sometime in December. Back then, well…. the kitchen seemed to have some issues.
It is a bit different now, and with greater confidence that what they have will now be something that will keep people coming back. Because in their kitchen they now have…
This guy.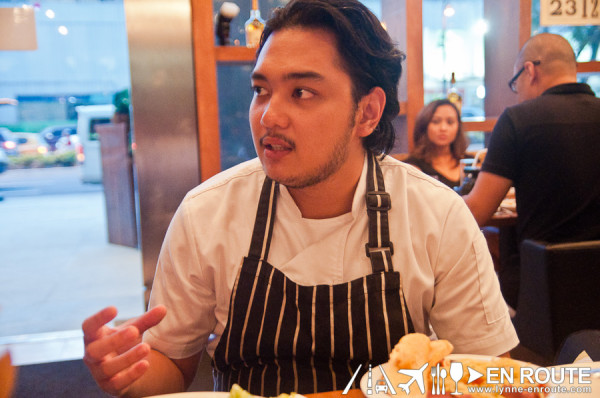 This is Chef Mikko Reyes. He is quite popular with the things he has done for 2nd's Restaurant. 2nd's is actually one of the more favorite places in Fort Bonifacio for fine food. So much that there was a second trip to 2nd's.
And a third trip, as well as other times not documented. It's really one of the more fulfilling places, especially for a leisurely lunch.
What Mikko Reyes has done was study the concepts of the gastropub from all over the world, and has seen that the food ideas have to be a bit simpler and easier to understand, but add a personal dimension into the flavor, all the while keeping a more comfortable setting.
And the best way to be comfortable? Start your evening with some cocktails.
With its boozy brother Niner-Ichi-Nana adjacent to it, cocktail concepts came into the Hungry Hound that fitted the season: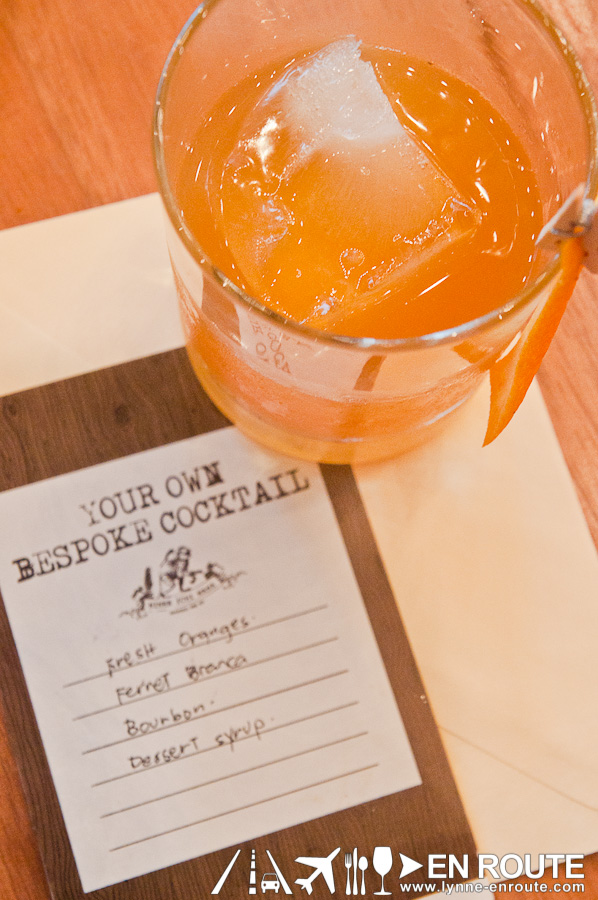 First off was a tiki inspired Perpetually Happy, filled with coconut water, rums with some spice, a bit of refreshing mint syrup and cointreau, enhanced with their home-made tiki bitters.
The coconut water was very flavorful, at times overpowering the flavor of the mint and the cointreau. The rum was very present, however. This is more for the drinker who likes it sweet.
For those who like a bit more refreshing flavors with tropical citrusy fruits, it is the glowing pink Sour Wat Punch with its gin base and then taken over by watermelon juice at the end of the flavor profile, with hints of lime and cloves. This one was the more popular drink. It's an island getaway in a glass.
Niner-Ichi-Nana led by Erwann Heussaff had more to demonstrate, where you are allowed customize your drink to the kind of taste, mood, and other aspirations you had for that night. Yes. Your Own Bespoke Cocktail. You can even ask the recipe for your drink if you want to bring it back here especially when you like what they made for you.
You got your drink, now it's time to have appetizers to go with it:
.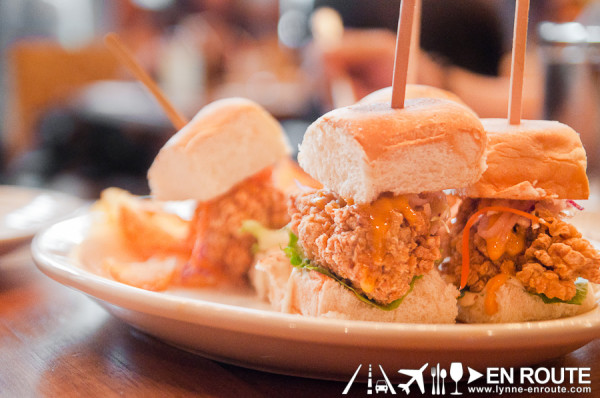 The overall crowd pleaser were the Crab Croquetas. A tender crisp hiding soft crab inside. Dip in the aioli flavored with dill. Very rewarding.
For the ones who like pate and freshly toasted bread, Hungry Hound has two in one order: Chili Whipped and Lardo Pate. The chili whipped one has a hint of apples, although not as inspired as the lardo one that just screams flavor from chicken liver hinted with Don Papa Rum (also, a personal favorite)
And for the bros, Mini Spicy Chicken Sliders. This one is inspired by Mikko Reyes' love for the KFC Zinger, but now has to be balanced for those who like the taste the chicken more than the spice. Result? This may be your best way to begin you chowdown for the night.
The reason why it is the best way is because the main courses will seal the deal and make you think it was great to pass by the Hungry Hound for dinner. Those steaks as nicely seared!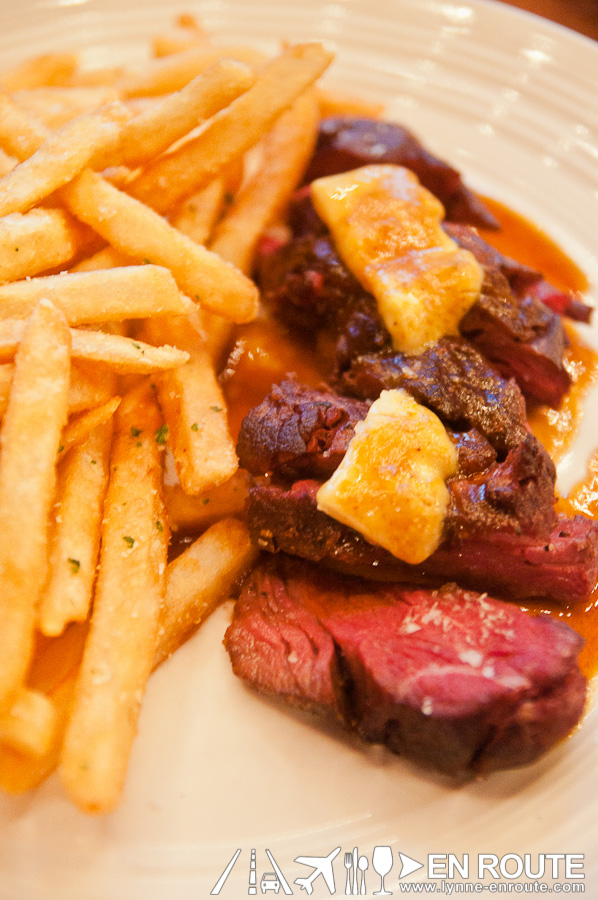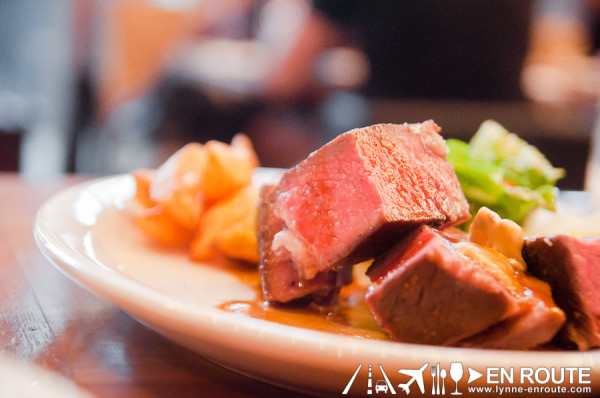 First off is a 1 Kilo Shortloin Steak, in foie gras butter (Yes, foie gras butter!), it's juice turned to sauce with some help from bourbon, and a salad to cleanse the palate, ready for the next bite.
If you want it more manly, a simple Hanger Steak and Chips is the answer. The Hanger Steak has a more beefy flavor compared to a shortloin and you are now in the presence of a mound of cripsy truffle fries, and then more foie gras butter. This is highly recommended.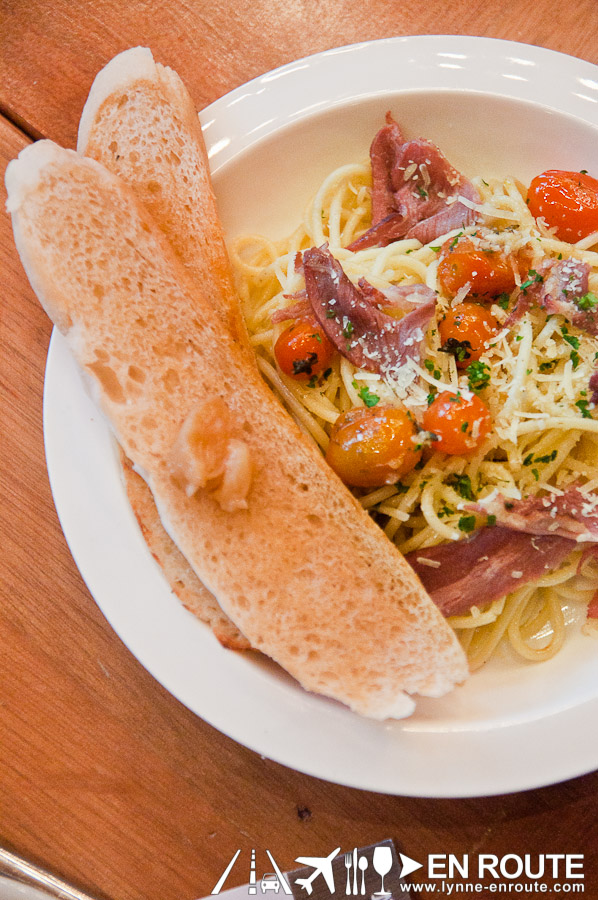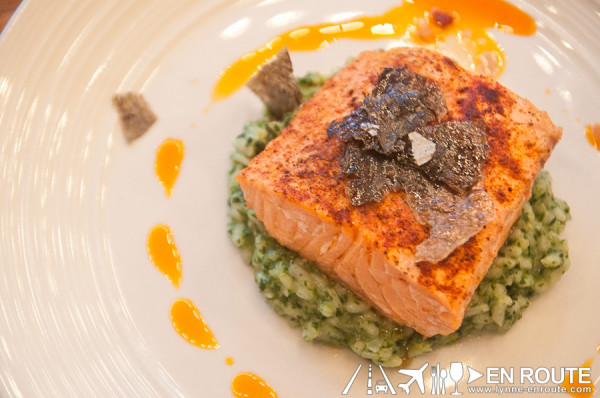 Steak too heavy? You got some Paprika Salmon too. Admittedly, the steak was very tempting to finish, but having some salmon cooked so right to keep the succulence gave the steak a run for its money, especially with that bed of spinach risotto.
Carb lovers will be happy that the basic Aglio Olio pasta is twisted by adding duck ham and all balanced by tomato confit. It's nice and light, and may be for those who are just looking for a good balance, especially if you are going here for some sweet endings.
By that it would be these two desserts: Banoffee Triffle and and Brioche French Toast. The French Toast is great because unlike some cloyingly sweet versions out there, the pomegranate cream and slice of green apple helps it all out. But if you going for all out indulgence, then that Banoffee Triffle filled with rum stewed banana, cashew brittle, and toffee cream.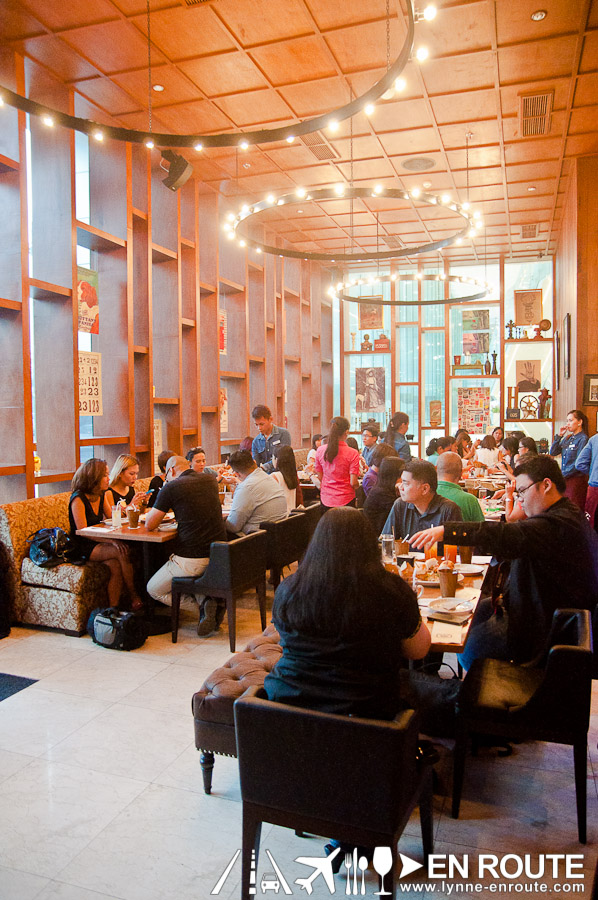 It seems all the same, and yet, different. The Hungry Hound looks the same when you enter, but there's something more special happening at the kitchen this time. With this new bite by the Hungry Hound, who says you can't teach an old dog new tricks?
 The Hungry Hound is located at the Globe Tower, 32nd Street, Fort Bonifacio, Philippines.
Tel. Nos. 0917 876 9999
Comment on this and Share it on Facebook!
comments
Powered by Facebook Comments